Just a short while ago HBO Max finally launched. This streaming service, comprised of a large back catalog of Warner Bros. and Turner content with some contributions from other services, boasts over 10,000 hours of content. Despite some availability issues, such as a lack of a Roku or Amazon Fire Stick app for the service, a substantial number of subscribers have already been diving in and seeing what's on offer.
The real question is, however, what is the horror selection on the new streaming service? Fret not, Haunted MTL has done that research for you.
It's not quite Shudder
HBO Max has an extensive backlog of content currently available, but at launch the horror selection feels a little anemic. The service launched with 111 films in it's "Horror" category and 8 series. Not a tremendous selection by any means. Even Canadian Shudder, with a lesser library than the American version of the service, boasts nearly double the amount of content offered by HBO Max in the horror department.
It gets trickier when not every film listed in HBO Max under horror falls easily into the horror category. A good number of the films, 14 currently streaming, are of the Kaiju genre, most of which are attributed to Toho Co. and the larger Godzilla universe. Some may argue about the classification of Kaiju films as horror, however, and that means that for some subscribers the horror list is below 100 titles.
There is a content update at the beginning of June, however, including the Final Destination films and From Dusk Till Dawn. With any luck the horror collection will continue to grow and not be caught up in any messy streaming rights issues.
What is on offer?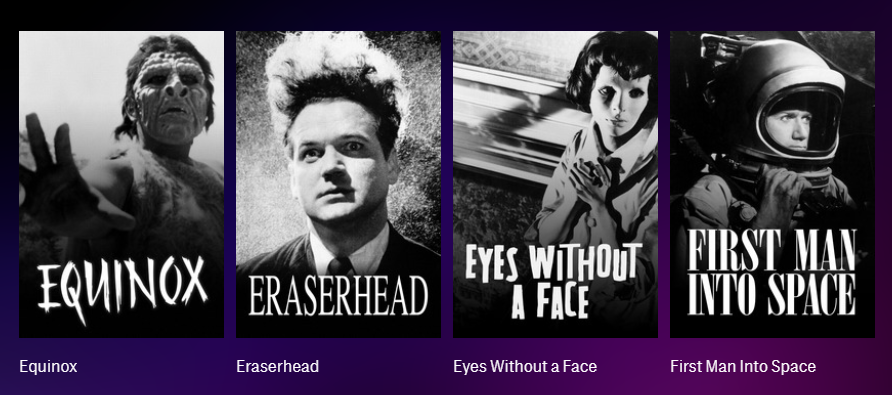 Despite the smaller collection, HBO Max does have some solid content any horror fan should enjoy. For example, the service launched with four Critters films and the Alien franchise including the original up through Resurrection. The service also has four JAWS films. One major highlight is the complete collection of the A Nightmare On Elm Street series, including the meta-horror Wes Craven's New Nightmare and the remake of A Nightmare on Elm Street. There are also recent horror films such as Us, Ready or Not, and Ma.
One aspect of HBO Max that should prove very interesting for fans of vintage horror is a curated collection of films by Turner Classic Movies. A small selection of classic and foreign horror debuted on the service at launch. Some highlights here include Tod Browning's Freaks, Eyes Without A Face, and David Lynch's Eraserhead and Fire Walk With Me. Whether the Turner Classic Movie selections could eventually include the classic Universal Horror films or Hammer Studios films is up in the air. NBC's own streaming service, Peacock, may hold the rights to Dracula, Frankenstein, and The Wolf Man.
Perhaps the most alarming content absent from HBO Max is HBO's own Tales from the Crypt or any of the films under the label. That seems like a particularly strange omission.
Is HBO Max worth your money?
Not factoring the inaccessibility of HBO Max on two of the largest streaming providers out there, how does HBO Max stack up as a streaming service for horror?
Not very well at the present.
The service has value given the diverse amount of content provided, but if you're looking for a decent horror fix you may want to wait a few months before diving in. The Turner Classic Movies back-catalogue offers some real potential, but as it stands now you'll only have a handful of those movies to experience at the present.
HBO Max is currently available for around $15 a month in the US.