Fright Night for witches, or it tries to be. The Wretched got some good press earlier this year when it became an unlikely box office success after it was released in drive-in theaters due to the pandemic. The Wretched therefore became the first film since Avatar (2009) to top the box office for six consecutive weekends. It made over $3 million. The Wretched was also met with strong critical reception, getting a 75% on Rotten Tomatoes and worming its way onto several "Best Horror of 2020…" lists. However, I personally don't see what's so great about it.
If I saw this in a drive-in theater I probably would've liked it more. It would've given the film a layer of thrill that it naturally lacked. I'm not saying that The Wretched is a bad movie. It's not, it's actually pretty good, but it's nothing fantastic or even memorable.
The witch design, high strung score, and dark atmosphere are the film's strong points. The actual horror of The Wretched is near amazing, the witch moves like a cockroach struggling to fit into a second skin and genuinely creeps you out. She is a wild animal who lives and breaths with the authority and weariness of being centuries old.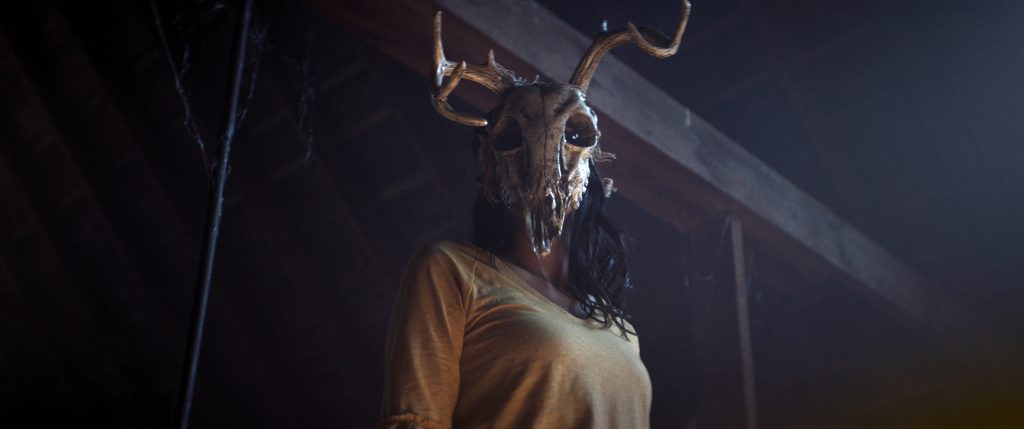 Creating a morose atmosphere is what the Pierce Brothers excel at if only they didn't weigh it all down with their human characters. The story follows angsty teenager Ben (John-Paul Howard) when he goes to visit his father after his parents' messy divorce. Ben has had some problems in the past, which is just used as a reason for no one to believe when he ultimately cries wolf. The old "they must not be telling the truth because they're troubled" excuse.
Living next door to Ben is a family on vacation, a couple, and their young son Dillion who are being terrorized by the witch. The narrative splits between Ben and the neighboring family with a focus on young Dillion as he realizes that something is wrong with his mother. She hasn't been the same ever since they took a hike in the woods. Zarah Mahler gives an incredible performance as a woman possessed, bending her body as if the bones are all stuck in an unnatural direction, glaring at her son with hunger; it's one of the better parts of the film. It all builds up to a striaghtforward finale and a frankly, overdone type of ambigious ending.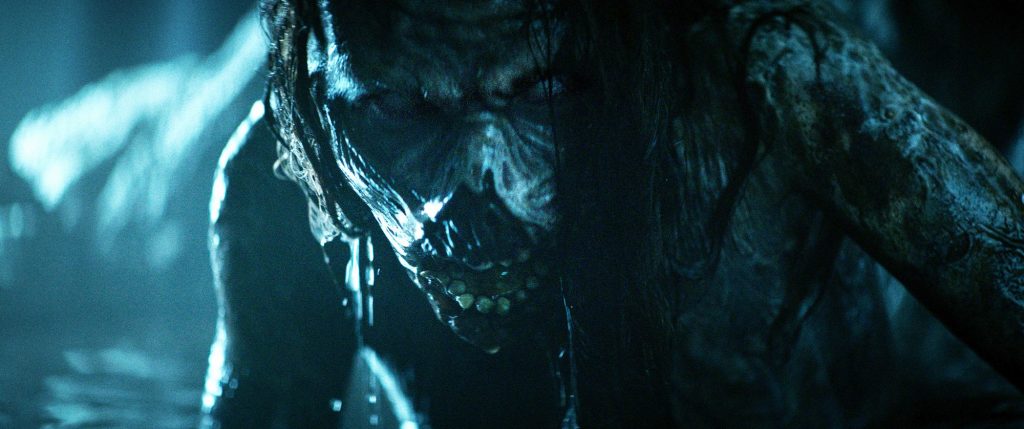 As I said, the real issue is the characters. There's not one developed past their name and personality description that was on the actor's calling sheet. You won't care if one disappears and is never to be seen. Ben is not a charismatic lead and his involvement in the plot feels completely random. As if it dropped out of the sky, the film forces Ben into the plot with each scene until you eventually get used to it.
Maybe if the film put more focus on the neighboring family or expanded on Ben beyond being a watered-down Charley Brewster, it might've been better. There is a decent plot twist near the end that is enough to invest you well into the third and final act, but Ben still remains as vanilla as a white cake without frosting.

(3 / 5)
Images property of IFC Midnight