When Jordan Peele, writer and director of Get Out and Us, comes out with a new horror project, it is certain that movie enthusiasts of all kinds will flock to the theater. With a $44 million opening weekend, Nope is currently number one in the box office. Its elements of cosmic horror, neo-Western themes and monstrous aliens make this UFO thriller strange, absurd and terrifying.
WARNING: CONTAINS MILD SPOILERS
Bad Miracles in Nope
Nope begins with a dark screen and the audio of a man and woman talking, their jokes supported by a laughing audience. We are listening to a sitcom recording. Suddenly a balloon pops, and everyone nervously laughs before their joy is drowned out with haunting screams and a howling. The camera takes us to the stage: a chimp named Gordy is sitting quietly on the floor of a TV studio stage. He is wearing dark pants, a yellow long sleeve shirt and a birthday hat. His breath is heavy, his body leaning heavily against a couch. A woman lays on the floor behind him, and he is covered in her blood.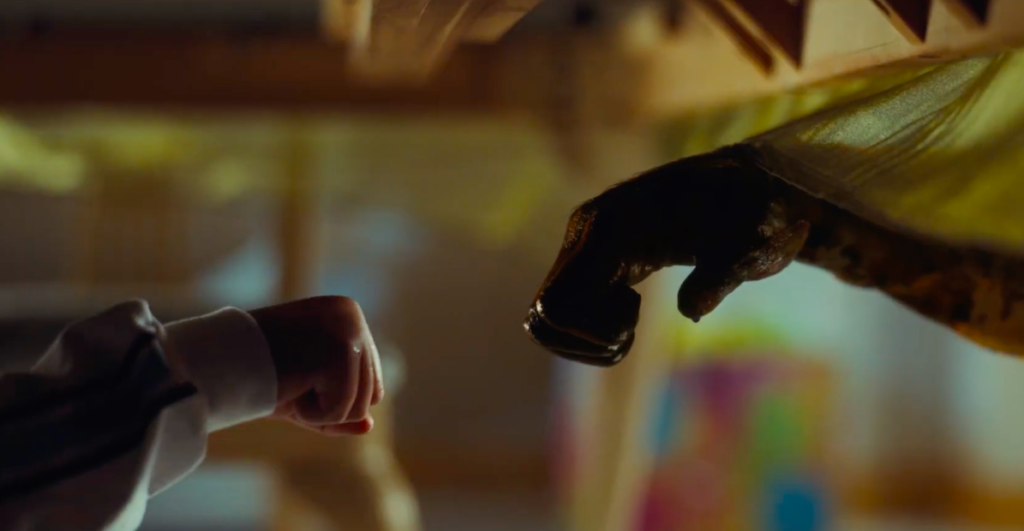 There is a lot to take in with this opening scene, as the trailer for Nope did a good job making the plot as obscure as possible. It also sets the tone for the rest of the movie, where violence, suffering and death are inevitable. (Bearing in mind that the chimp is CGI and it's screams are stock sound,) this is one of the most terrifying scenes in Nope and it is just the beginning.
History in the Making
Enter animal trainers Otis Haywood Senior (Keith David) and his children Otis "OJ" Haywood Junior (Daniel Kaluuya) and Emerald "Em" Haywood (Keke Palmer). After Otis Sr. has a tragic accident, OJ takes over his father's ranch and business, Haywood Hollywood Horses, the latter of which Em occasionally helps out with. When the siblings travel back to the ranch after a long day of work in Hollywood, they notice strange things happening with the horses. It doesn't take long for them to conclude that extraterrestrial forces might be to blame.
A critical theme in Nope is America's centuries-long practice of excluding Black history and accomplishments. Em tells a small film crew that the "very first assembly of photographs to create a motion picture was a Black man on a horse" and that man was her great, great, great grandfather. His name is not mentioned, because the name of the jockey on the horse in the clip is unknown.
As with all works of fiction, Peele slightly alters these bits of history in Nope. What is most important is how he hones in on the true fact that Black people have had their accomplishments erased and uncredited throughout American history, whether it is in art, science or the history of horse riding. The importance of this becomes evident later in the movie when OJ and Em work hard to capture a UFO on film. The "Oprah shot" can not only preserve the Haywood legacy, but possibly change the the state of the world as we know it.
The Story
Overall, Nope is a simple tale of two siblings working to capture a UFO on film. But beneath the surface, there is a smorgasbord of layers that work and other components that do not. One of my favorite scenes is when the UFO abducts Ricky Park and his family and audience. We see a small gruesome glimpse of what happens to the abductees, and it is chilling.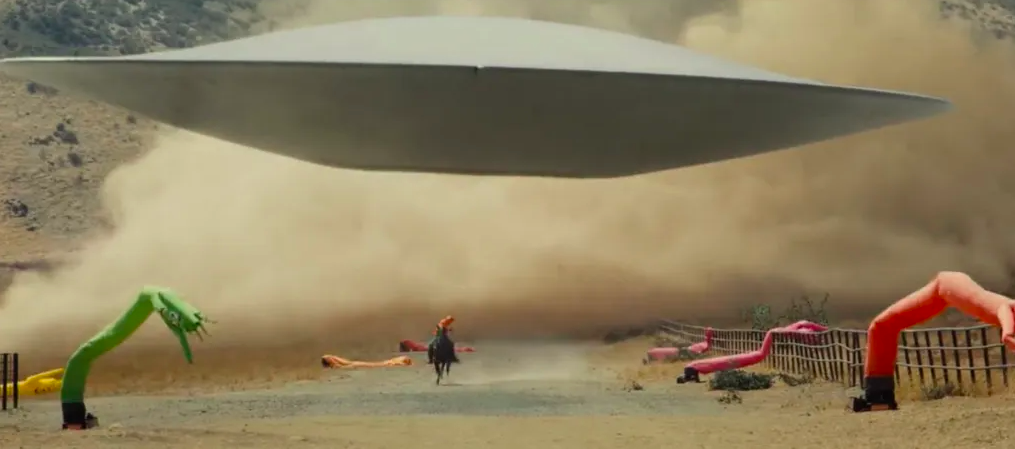 Every actor, from the extras to the main cast, put on an incredible performance in Nope. Kaluuya and Palmer especially steal the show, with Steven Yeun (playing theme park owner and child actor Ricky "Jupe" Park) and Brandon Perea (playing tech salesman Angel Torres) providing excellent and comedic support. Their acting and the IMAX filming bring the story to life, even in moments when the story falters.
At the end of Nope, when the UFO takes on a different form, the CGI and filming is exquisite. It is also near this scene where the story becomes a bit lackluster. The movie ends with Em finally getting the "Oprah shot." This scene mirrors previous figurative and literal shots in the film; Palmer carries these last few . But while Nope's actors and cinematography are profound during these moments, the overall conclusion is ultimately unsatisfying.
And yet, Peele does well in making sure the stories he writes do not dependent on its ending. The strong world building, gorgeous film score and impressive wide shots make Nope engaging from beginning to end, even if the final scenes are not as exciting as they could have been.
Horror Meets IMAX
Nope's cinematography is beautiful. Peele's used large format IMAX cameras, whose high resolution capabilities allowed for an immersive, transformative viewing experience. This, coupled with the expansive and color-contrasting desert landscape, added a unique neo-Western aura to the film. When the camera captures the spaceship creeping out of a cloud in the sky, or when blood pours on the Haywood home, it feels as if we are right there with the Haywood siblings, escaping the hungry monster in the sky.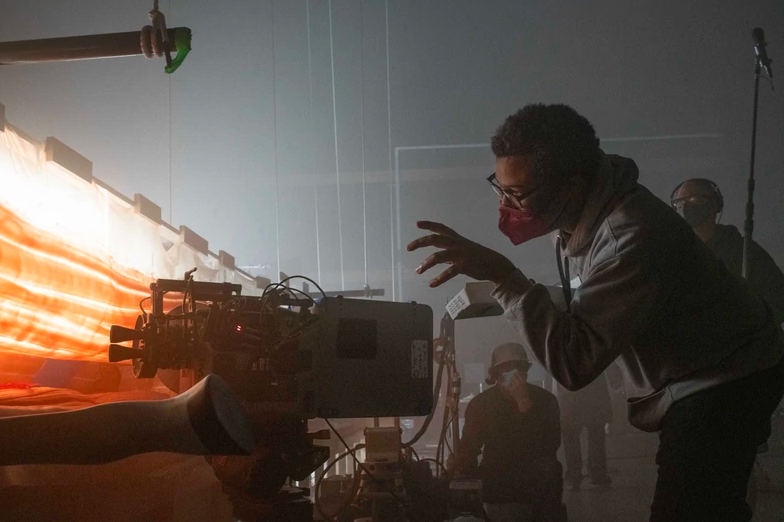 The Verdict
As with most of Peele's works, Nope is riddled with an array of interpretations and hidden meanings. The UFO blockbuster is a large pivot from his previous works, thus illustrating just how wide of a range the writer and director has when working with horror. Nope is a strange and enthralling UFO summer movie worth watching. And whether or not this specific niche of film is your cup of tea, there is no denying that Peele continues to make history in the beloved, under-appreciated genre that is horror.
(4 / 5)