We open this episode with a weary Eric fighting off the Yakuza. He is forced to give up and be taken captive when they capture Pam. The Yakuza bring the pair to their corporate building and place them in front of a large window with a countdown timer in front of them. Eric and Pam will meet the sun when the timer runs out.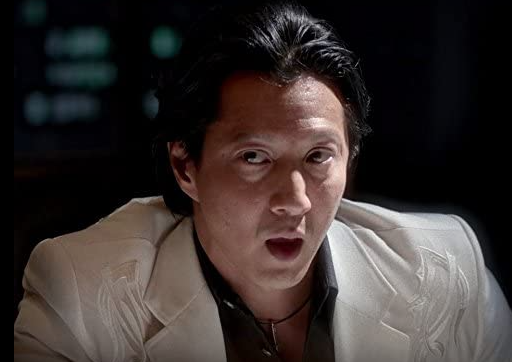 Negotiations
The son of Yakonomo's founder now runs the company and he comes in to see Eric and Pam right as the sun begins to rise. He tells them that he is looking for Sarah Newlin as she wrecked his company. Eric negotiates and he comes to an agreement with Gus that they will help the Yakuza find her, but that Eric will be the one to kill her. Everyone agrees to this plan.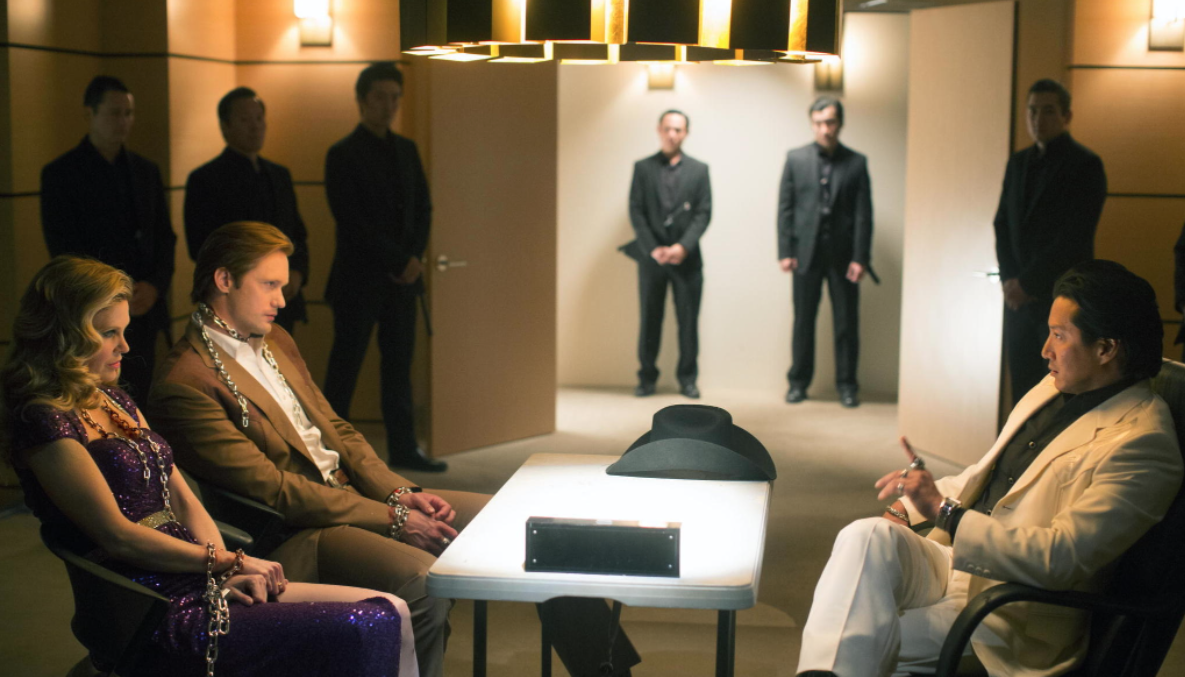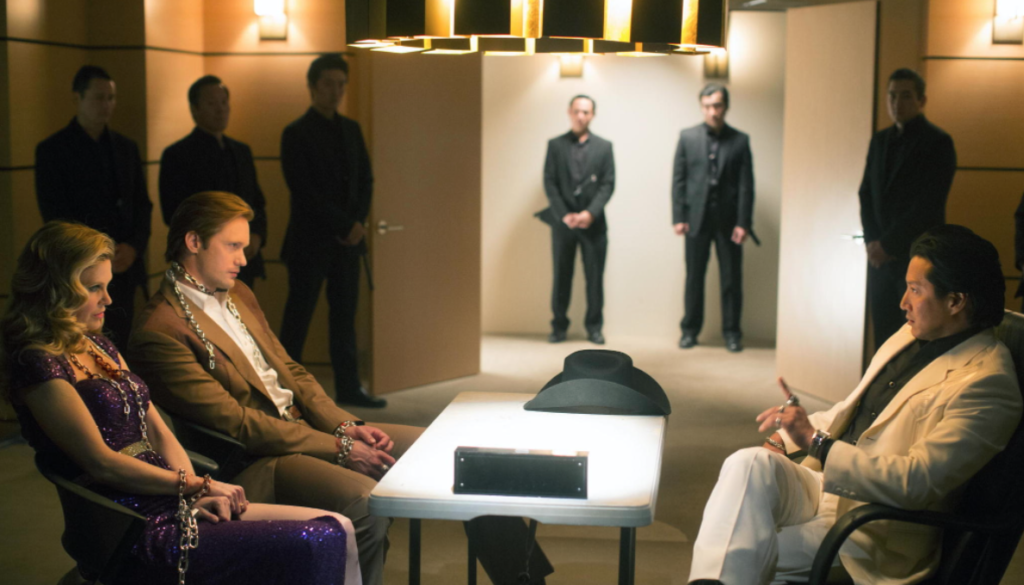 Bill goes to see a lawyer to get his will in order but the lawyer tells Bill that he is dead and had a human will, so she can't do anything about it. She says she could do something for $10 million dollars and Bill is appalled and leaves.
Infected
While Bill was gone, Jessica told Sookie and Jason about the phone conversation she overheard where she found out Bill has Hep-V. It turns out that when the infected vampires were murdered, Sookie got some of their blood in her cut and she is the one who infected Bill. What a turn of events.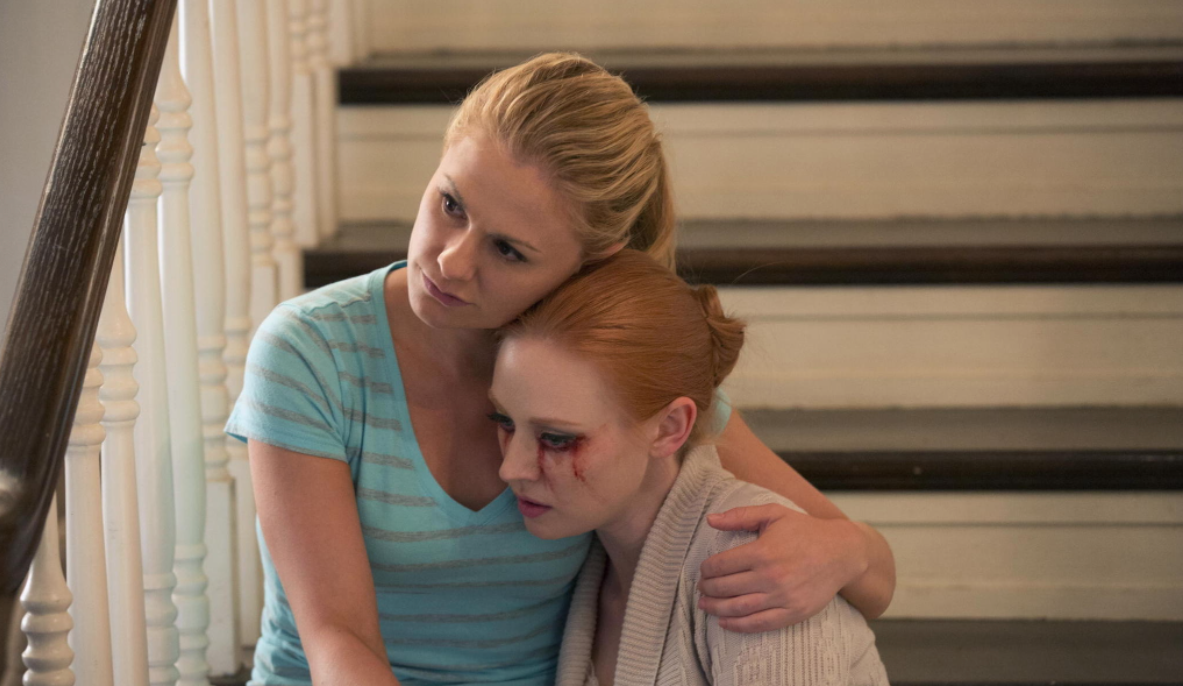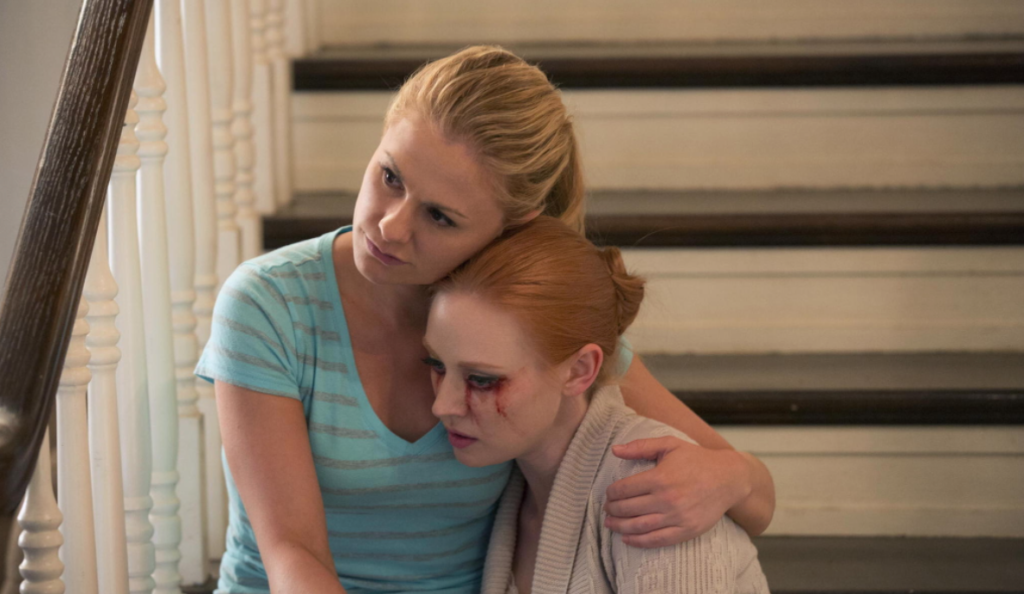 Lafayette and Lettie Mae drink James' blood to find Tara. They both see a vision of Tara that leads them somewhere but Rev. Daniels wakes them up before they can find out what Tara is trying to tell them.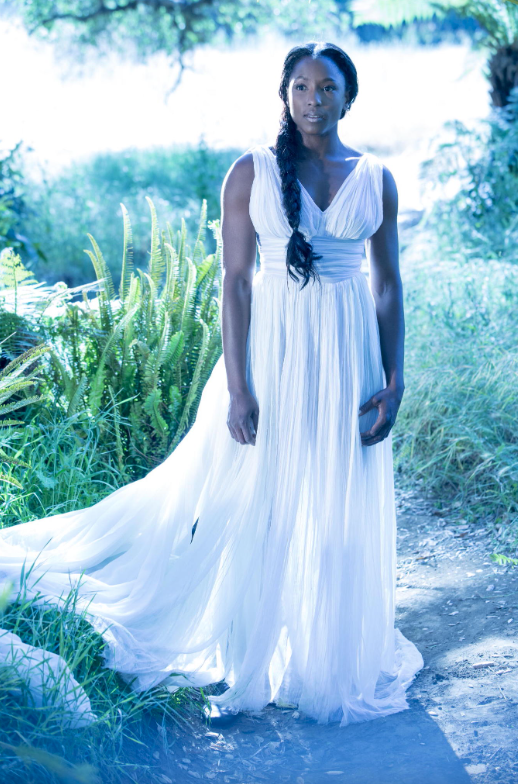 Lettie Mae tells her husband that this is something she must do when he gives her an ultimatum – him or the vampire blood.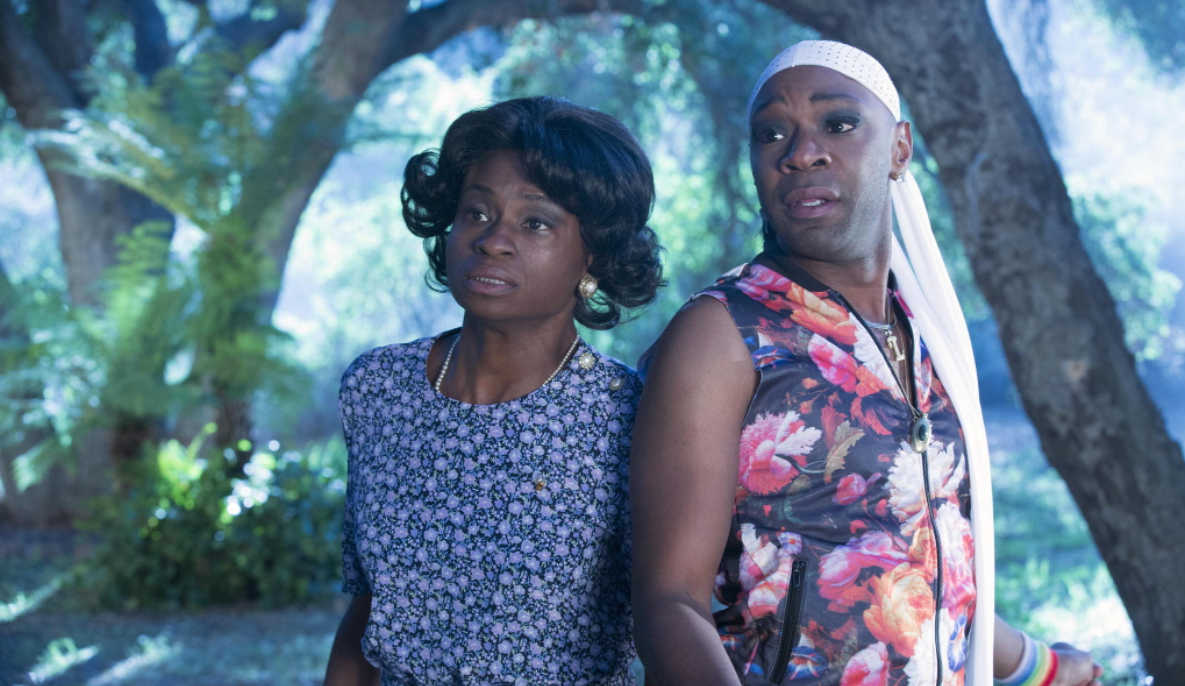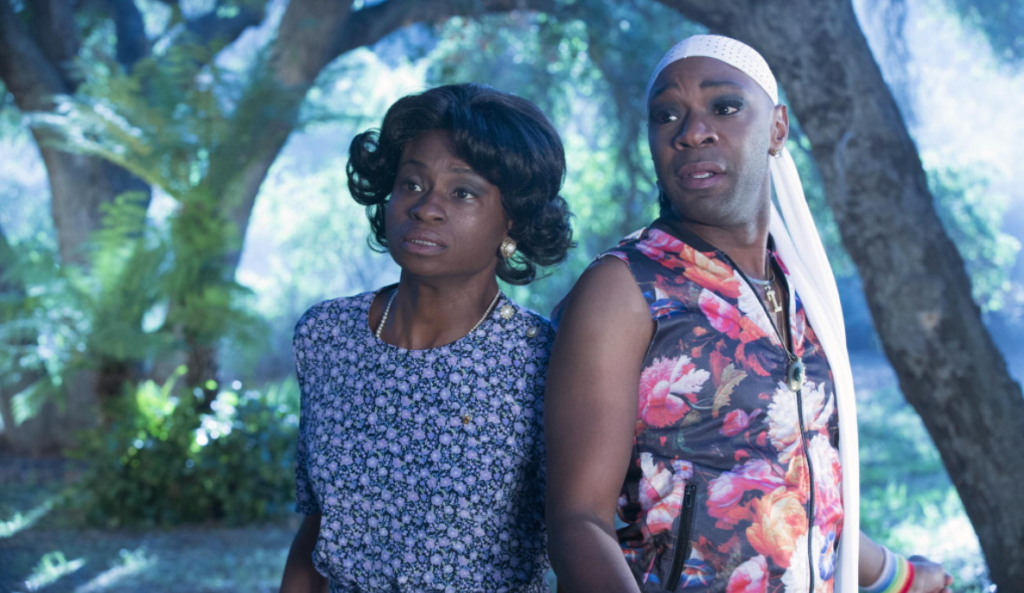 A Dangerous Breakup
Jason comes home and Violet seduces him. Jason doesn't seem that into it but Violet is really trying to rekindle their romance. It seems she knows it isn't working and leaves Jason a note that the relationship wasn't working for her and that she has left. This seems way too easy for what we know of Violet.
This turns out to be true when she walks up on Adilyn and Wade making out at Fort Bellefleur and she promises to take them "somewhere safe." Who knows what she's up to.
A Cure
Amber, Sarah's sister, nabs Sarah trying to break into her house. Sarah reveals that when she was escaping the compound, she drank the antidote to Hep-V.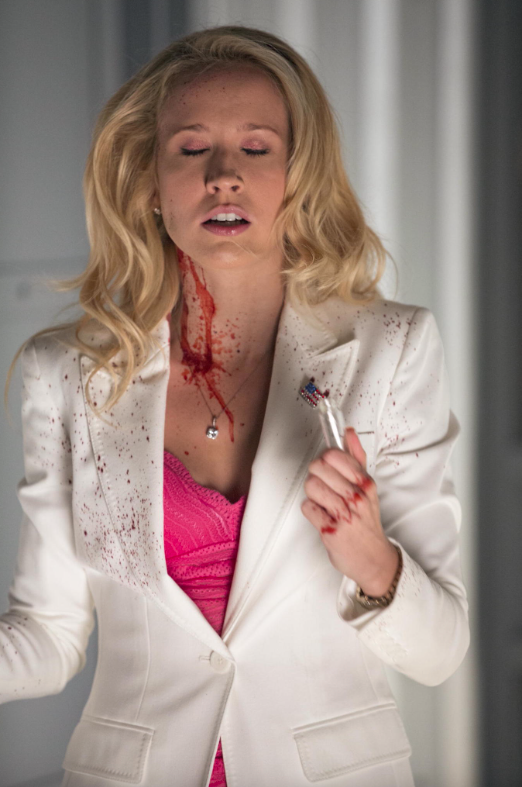 Sarah heals Amber with her blood. When Eric, Pam, and Gus show up at Amber's doorstep, they want to know why Amber is healed.
This is exactly the development we were looking for. Team save Eric!

(4.5 / 5)