Shudder has rolled out the blood-red carpet to celebrate the upcoming new season of The Boulet Brothers' Dragula. Check out the video below that introduces the cast of performers in the upcoming season. Then read the introductions to each of the ghoulish participants.
The fourth season of The Boulet Brothers' Dragula will premiere exclusively on Shudder starting Tuesday, October 19th, with new episodes following every Tuesday after. For those unfamiliar with the series:
The groundbreaking Shudder Original series follows ten drag artists from around the world competing for a $100,000 grand prize – the largest in show history. Dubbed one of "the 19 best LGBTQ+ shows everyone needs to watch" by Cosmopolitan, The Boulet Brothers' Dragula is written and produced by the Boulet Brothers with Executive Producer David Sigurani and director Nathan Noyes.
Imagine your favorite drag show – now dip it in a bucket of blood. You now have The Boulet Brother's Dragula.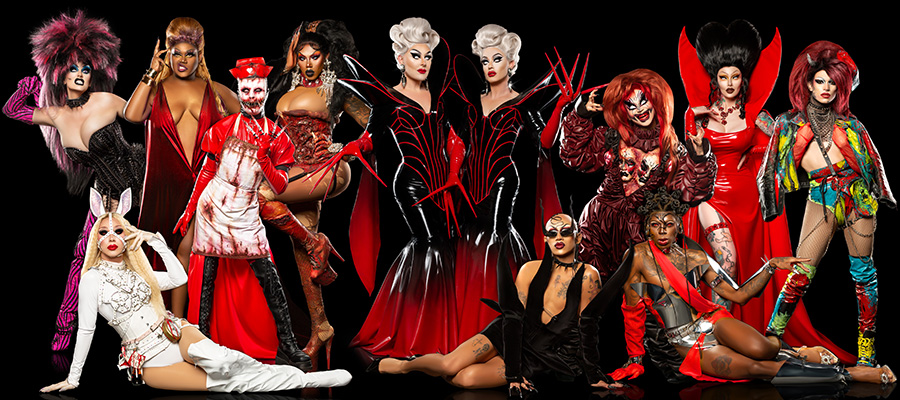 The Boulet Brothers' Dragula Season Four Cast
Get to know the contestants this season with our rundown. We also have links to their promoted Instagram accounts so you can check out the competition before the show starts.
Astrud Aurelia (She / Her)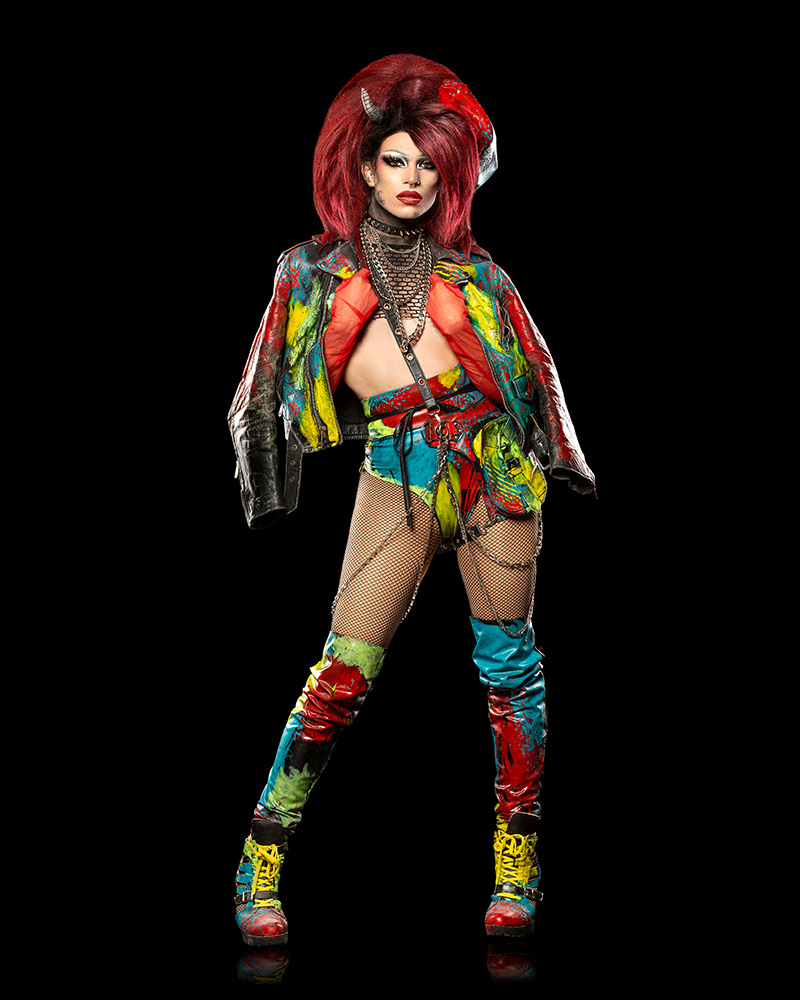 Astrud is a singer, songwriter, and multi-instrumentalist drag artist who uses her music and punk rock fashion sense to produce incredible live musical shows. She's bringing her musical talents, fierce attitude, and love of fantasy creatures to the competition which she hopes will help her claw her way to the crown.
You can follow Astrud Aurelia on Instagram.
Bitter Betty (She / Her)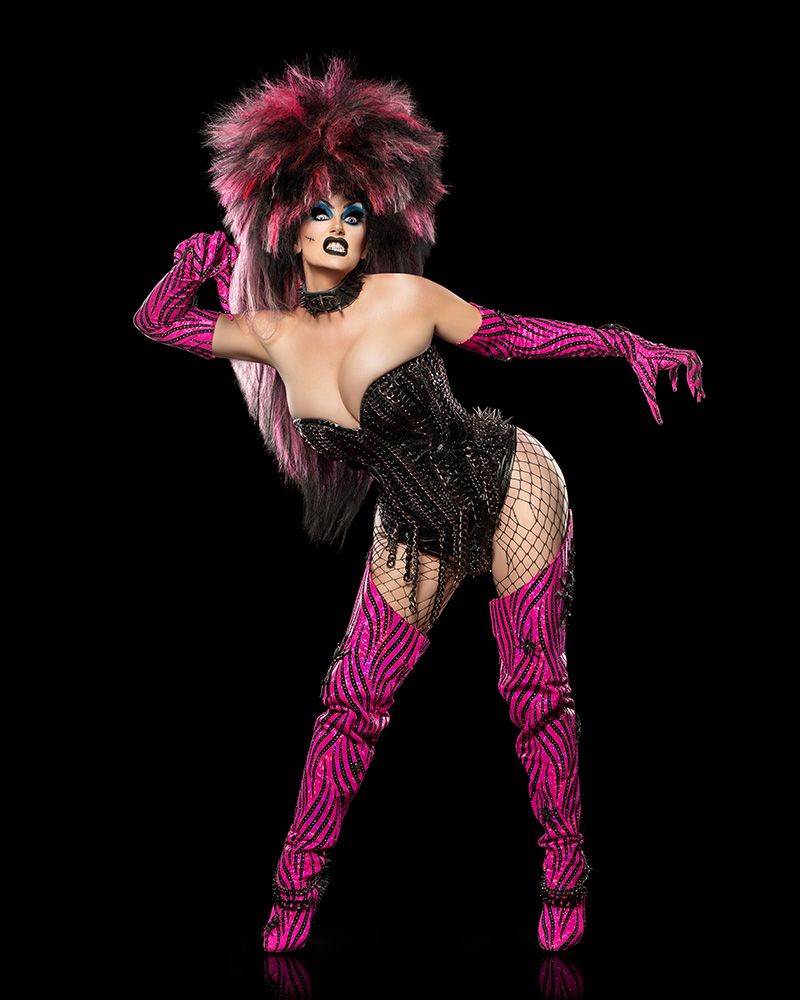 Bitter Betty is a self-identifying trans woman who brings twenty years of drag experience to the competition. She feels that trans drag artists are not allowed the same opportunities as cis drag performers and views the show as an opportunity to represent her community and bring home the crown. She draws inspiration from the colors and silhouettes of '80s cartoons and is bringing camp, experience, and "trans energy" to the competition.
You can follow Bitter Betty on Instagram.
Koco Caine (They / Them)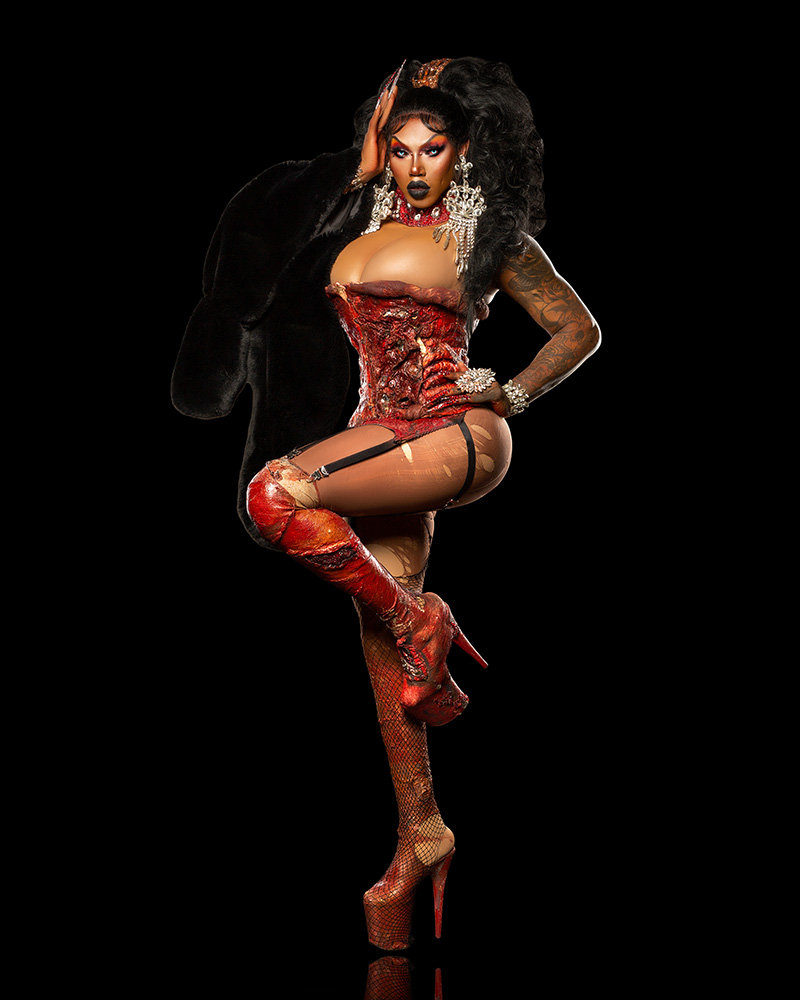 Koco infuses their drag with equal parts of seduction and horror and is bringing a strong dose of body positivity to the show. As a self-described "zombie stripper," Koco feels they have what it takes to snatch the crown and to bring something to the competition that no other competitor in previous seasons has. As an underrepresented, black drag performer who performs alternative and horror drag, Koco feels it's important for them to show up, represent their community and bring home the crown.
Follow Koco Caine on Instagram.
HoSo Terra Tom (She / Her, They / Them)
Hoso is the first internationally based Korean artist to compete on the show. She considers herself to be a "drag yokai" and draws global inspiration from eastern myths.
Follow HoSo on Instagram.
Formelda Hyde (He / Him, They / Them)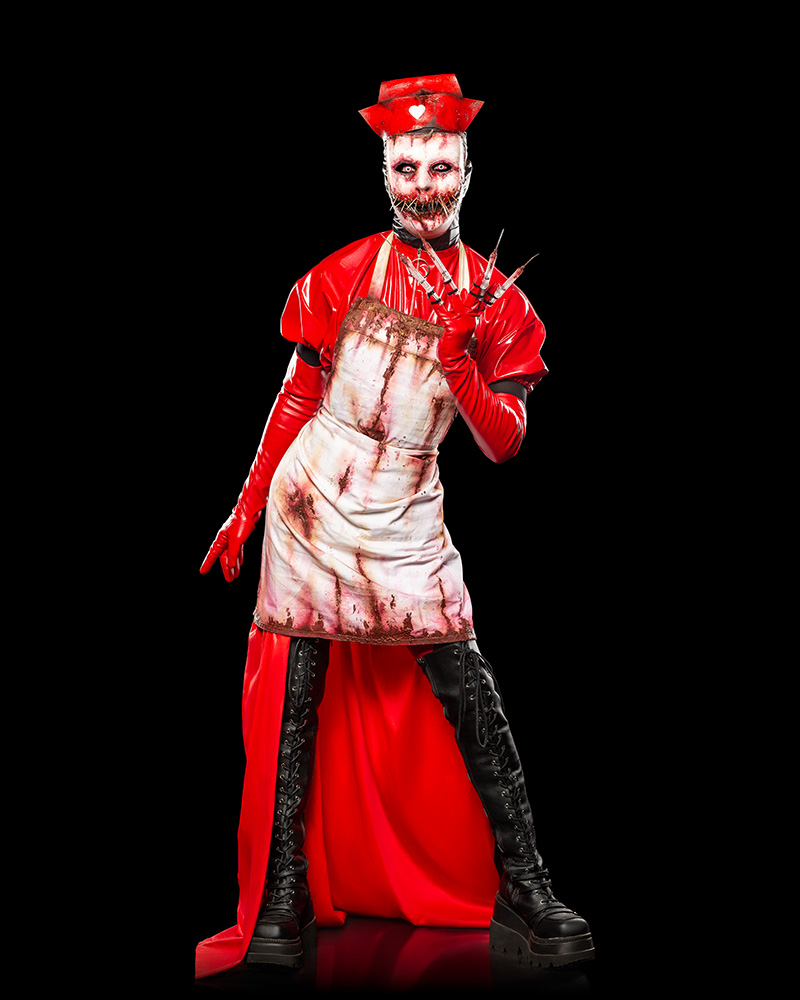 Formelda Hyde identifies as a digital drag artist who has spent most of their time performing online and in digital drag shows as opposed to traditional live stages and clubs. A true horror fan at heart, Formelda describes his drag as the "true embodiment of fear" and through his drag "seeks to express the darkest elements of horror within our world". Through his unique blend of artistry and unconventional materials, Formelda hopes to use his new platform to change the way drag has traditionally been seen.
You can follow Formelda Hyde on Instagram.
Jade Jolie (She / Her)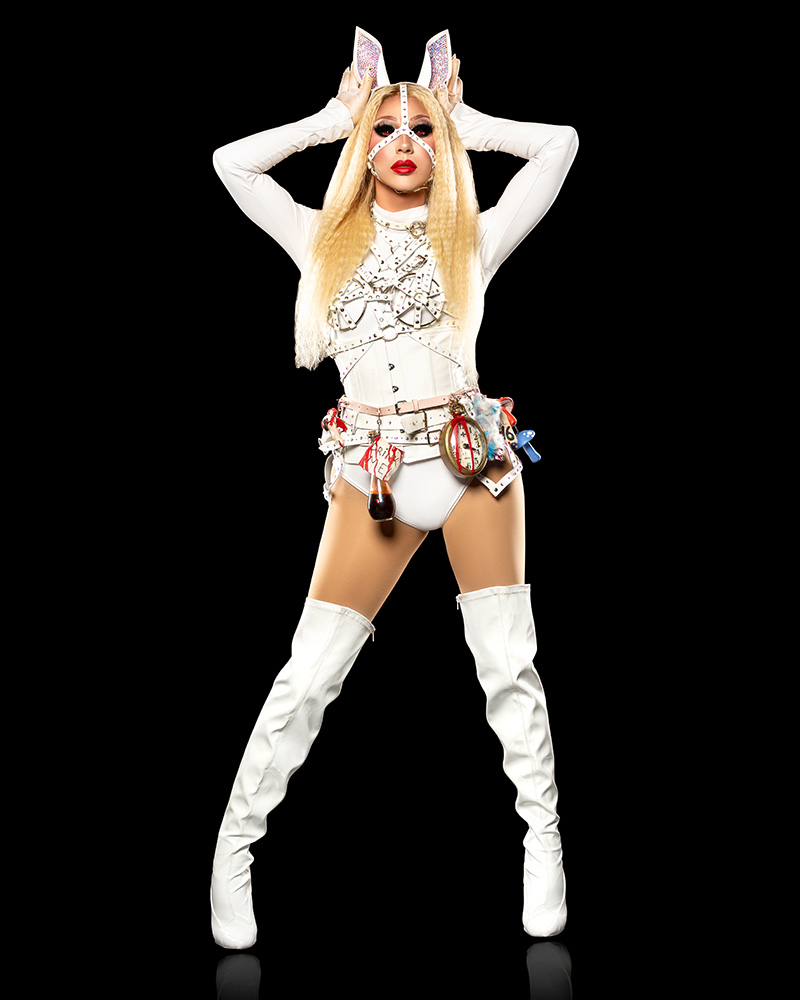 Jade Jolie considers herself a drag chameleon and while she's already known as a previous competitor on RuPaul's Drag Race, she hopes to show audiences that she can evolve and adapt to any drag medium. As a lover of all forms of drag, Jade enters the competition with a desire to prove to the world that her drag style doesn't just fit in one category or box. While she feels people may be expecting a certain kind of drag from her, she warns them to expect the unexpected: "I'm bringing things people would never think I was capable of. Get ready."
Jade Jolie can be found on Instagram.
Merrie Cherry (She / Her)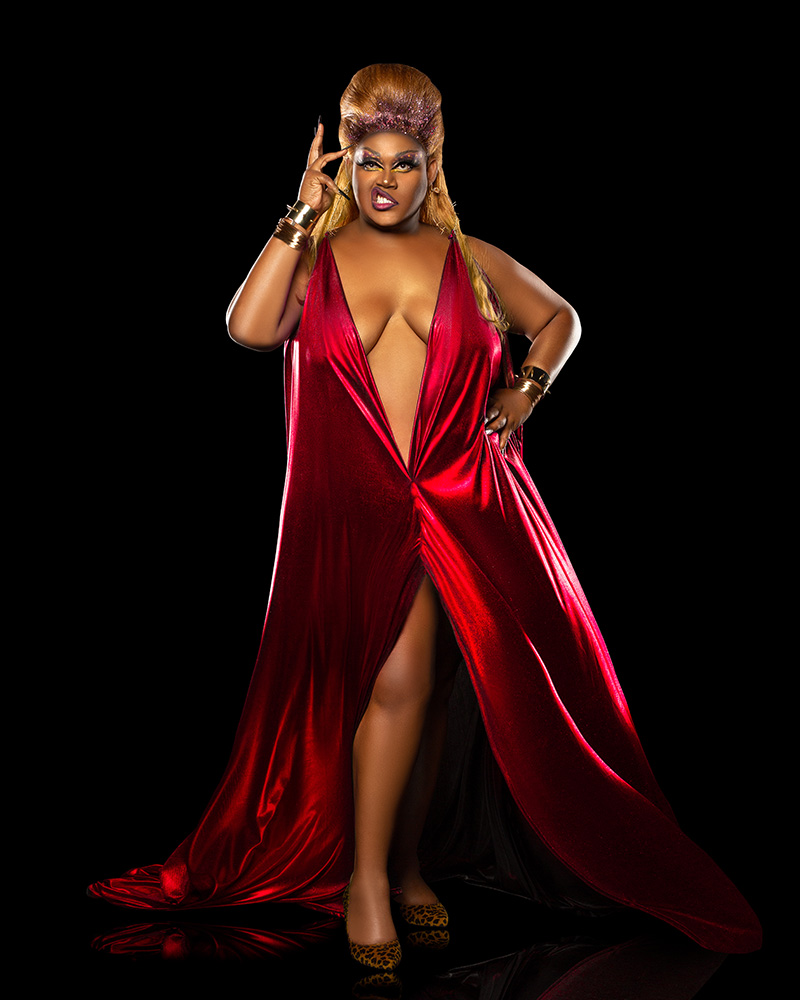 Merrie Cherry is a drag pioneer in the Brooklyn, NY, scene and is always the biggest personality in the room. With her mixture of camp, fashion, and a unique sense of humor, she hopes to bring the strengths of a true entertainer to the competition. While never afraid to be the butt of a joke herself, she's entering the competition not striving to be perfect but to keep the experience enjoyable. "At the end of the day it's about entertaining and that is what Merrie Cherry does. Oh, and I'm definitely bringing a little drama mama, because we are on a reality show and who doesn't love a little fun."
Merrie Cherry can be found on Instagram.
Saint (He / Him, She / Her, They / Them)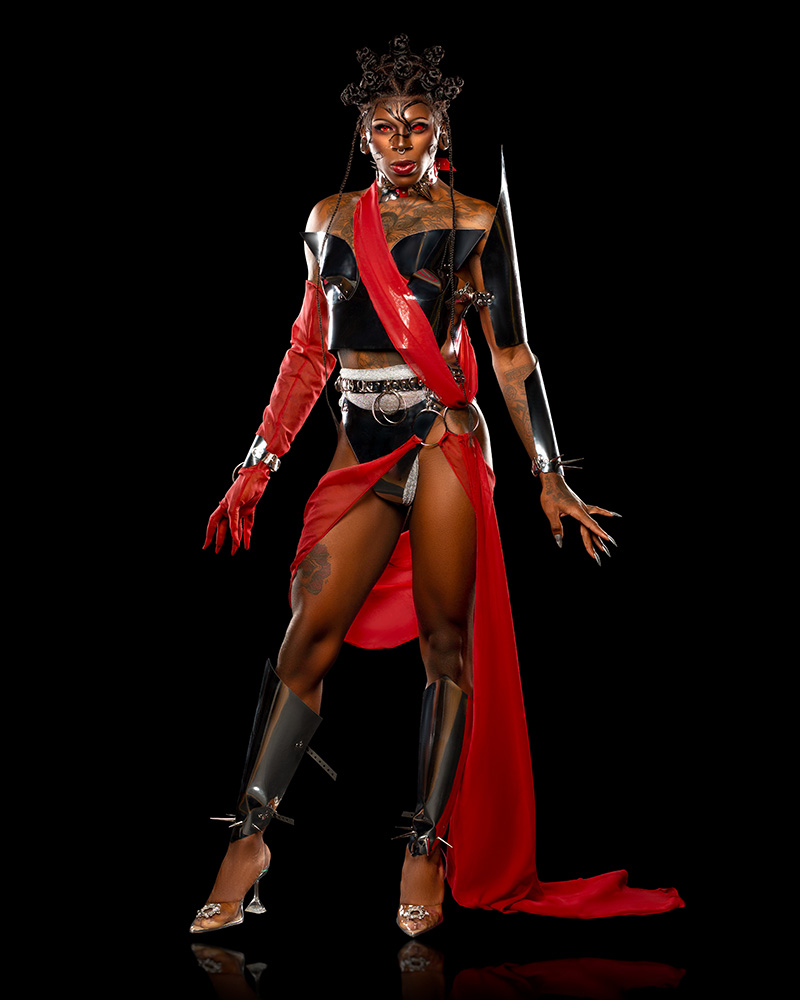 Saint is the self-proclaimed "Runway Demon Queen of Season 4." Her drag is fueled by imagination and nightmares "with a bit of fashion sprinkled on top," and she proved her prowess as a true drag icon by winning The Boulet Brothers' Dragula Resurrection Halloween special in 2020. As this is her second time competing on the series, she feels her experience and growth as an artist has primed her perfectly to snatch the crown.
You can follow Saint on Instagram.
Sigourney Beaver (She / Her)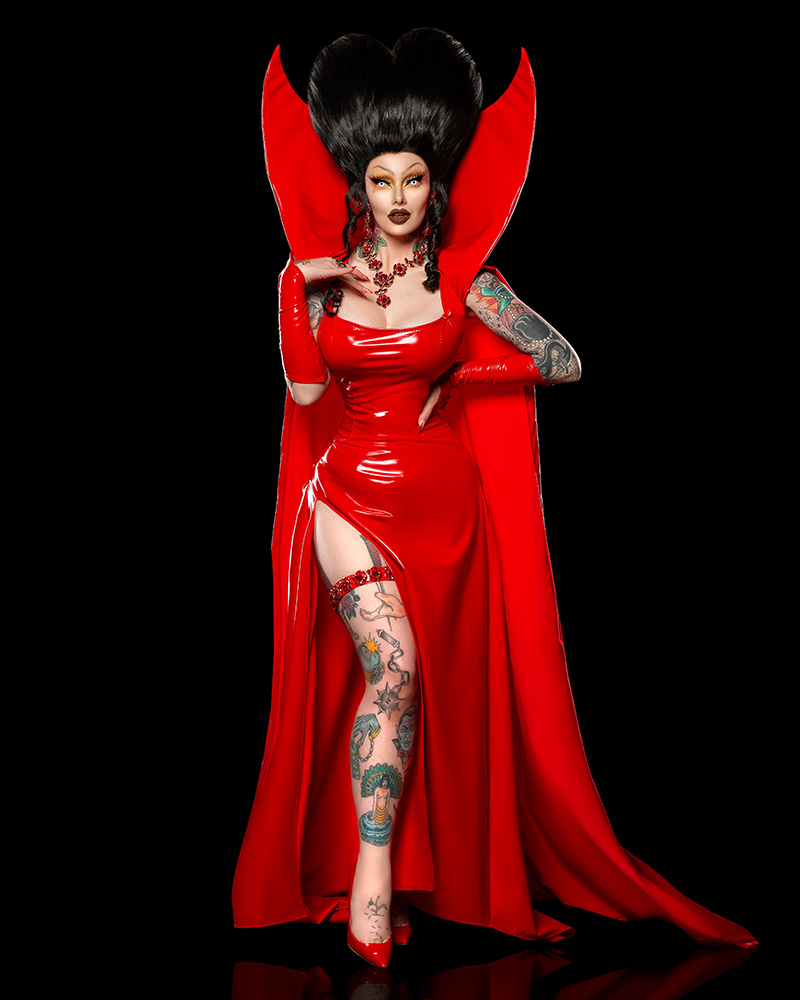 Sigourney Beaver is a self-described "hyper femme AFAB queen" or as she likes to put it "a female impersonator-impersonator." Sigourney is a killer beauty queen who loves to hypnotize audiences with her piercing white eyes and sky-high hair. Coming from a burlesque background, Sigourney incorporates the art of the tease into all her drag performances. With several pageant titles under her belt, Sigourney is hoping to add "The World's Next Drag Supermonster" to her already impressive resume.
Follow Sigourney Beaver on Instagram for more drag fun.
La Zavaleta (She / Her, They / Them)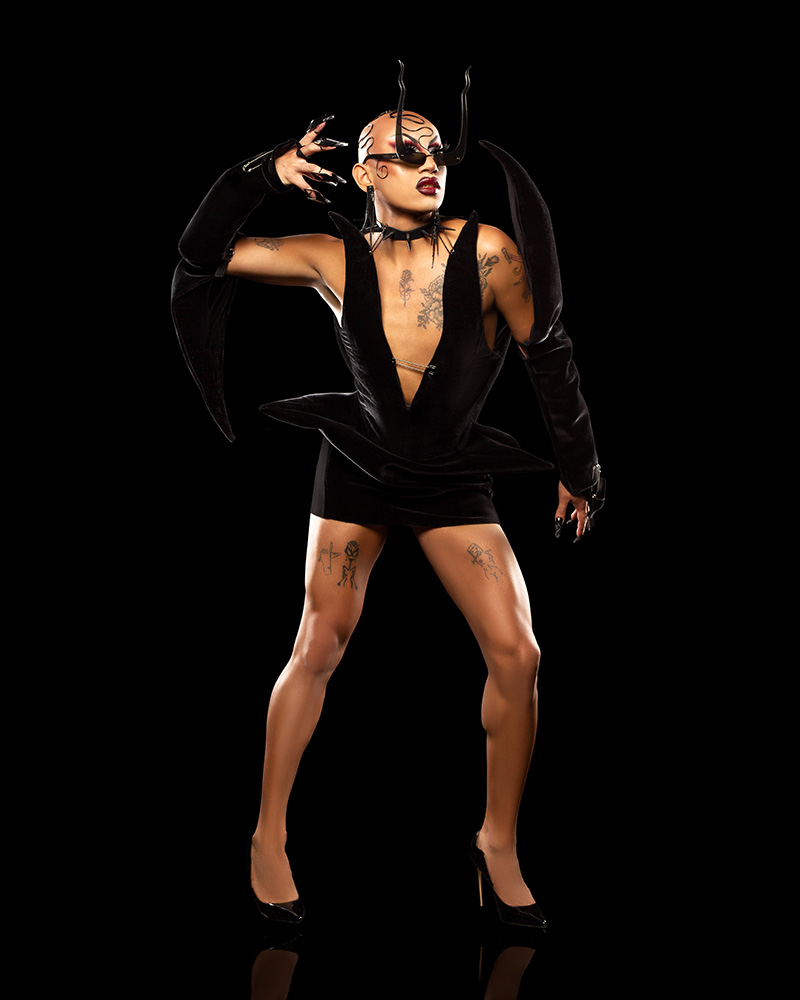 La Zavaleta is a recent transplant to the Brooklyn, NY, drag scene hailing originally from her hometown of Mexico City, Mexico. She mixes sexy and scary in all of her drag looks and is known for being an incredible live performer who always sets the stage on fire. La Zavaleta is chasing the American dream and hopes to prove that putting time, effort, and drive into her aspirations will allow her to manifest her destiny and bring home the crown.
La Zavaleta can be found on Instagram.
---
So who in this ghoul gallery has what it takes to win Dragula? We'll have to see on Shudder starting October 19th. We may also be covering the episodes week to week here on Haunted MTL, so check back with us as the show airs.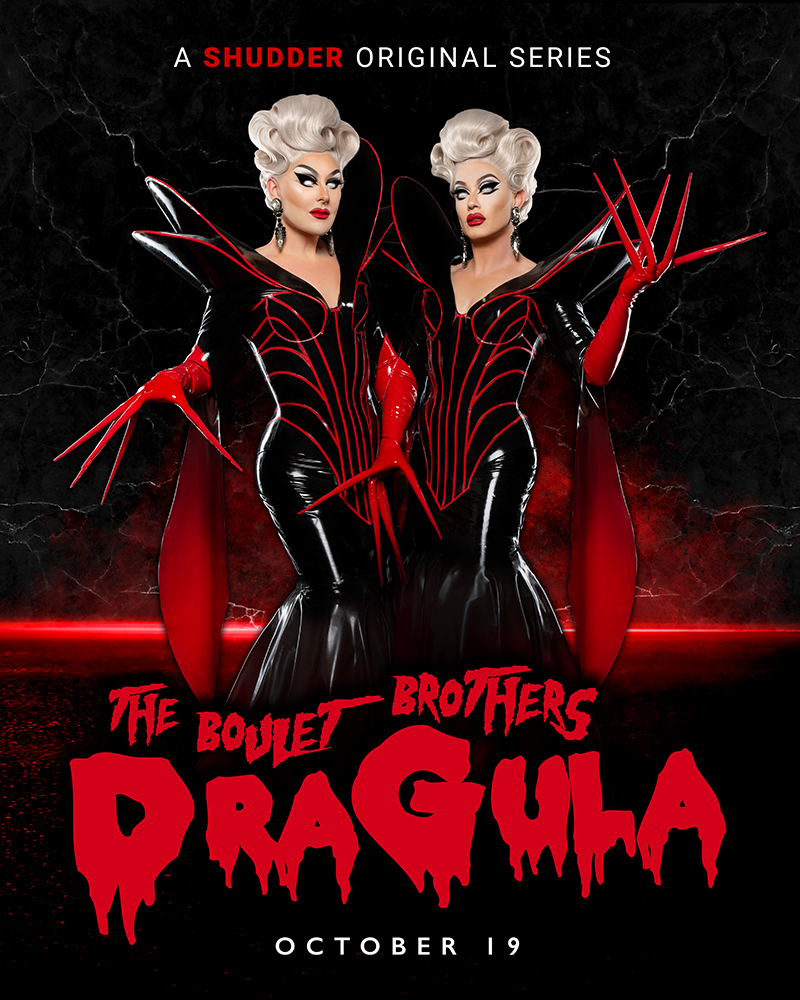 The Last Drive-In: Joe Bob's Vicious Vegas Valentine Special Live Watch Party February 10th!
The sweet putrid stench of love lingers through the air which can only mean one thing…Valentine's Day and its annoying little winged cherub mascot, Cupid, is fast approaching. Soon, partners will be spoiling one another with extravagant bouquets of roses, heartfelt Hallmark cards, obnoxiously large teddy bears, glistening diamond jewelry, and heart-shaped candies or boxes filled with assorted mediocre chocolates. You know? Normal things couples do. I tend to prefer my chocolate boxes filled with bleeding hearts, à la 'My Bloody Valentine' but, beggars can't be choosers, right? All jokes aside, Valentine's Day is special for many couples, however, there are also many others who find themselves celebrating this day without a significant other. Luckily, Shudder, along with drive-in king Joe Bob Briggs and co-host Darcy the Mail Girl (Diana Prince) will graciously be keeping us lonely mutants', and yes, all you horror fanatic couples' company on Friday, February 10th as they return with The Last Drive-In: Joe Bob's Vicious Vegas Valentine, premiering live at 9pm EST.
Love Spells Abound…
Back in 2021, Joe Bob and Darcy invited us to a gruesomely passionate night of spell-binding love witches and animatronic dinosaurs infused with teenage human brains during The Last Drive-In: Joe Bob Put a Spell on You. Many, including myself, were introduced to the tantalizing 70's inspired retro throwback 'The Love Witch' and the graphically goofy cult classic 'Tammy and the T-Rex', providing the perfect viewing pleasure to mend any broken heart. While the two films for this year's morbid love-induced special have yet to be announced, as a special treat, Briggs has announced for the first time on The Last Drive-In, he will be marrying one lucky couple during the live showing. We here at HauntedMTL are eagerly awaiting the return of the ghoulish duo so, as is tradition, we will be proudly hosting a watch party on Twitter during the broadcasting of The Last Drive-In: Joe Bob's Vicious Vegas Valentine. Be sure to follow us on Twitter and tag us @hauntedMTL as well as @shudder, @therealjoebob, and @kinky_horror to partake in this night of unholy love.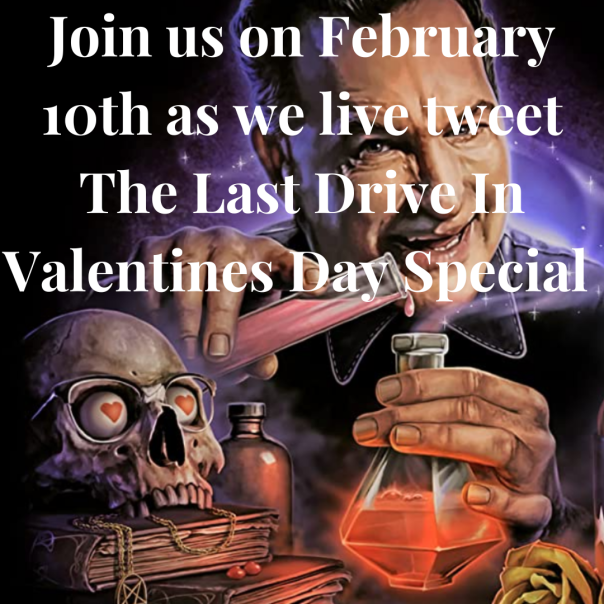 What started off as a one-time special premiering on Shudder July 13, 2018, 'The Last Drive- In' was originally meant to be Brigg's swan song; one last special before hanging up the bolo tie in retirement. However, due to so many mutants, excuse me…viewers tuning in and breaking the Shudder servers, it was only natural to announce an official full season of 'The Last Drive-In', which would make its explosive debut March 19, 2019. Since then, Darcy and Briggs have spawned many exclusive holiday specials, have graciously donated to many charities within the community, and have accumulated 4 seasons of 'The Last Drive-In', with a fifth currently in production premiering on Shudder's 2023 schedule sometime this year, let's hope sooner rather than later.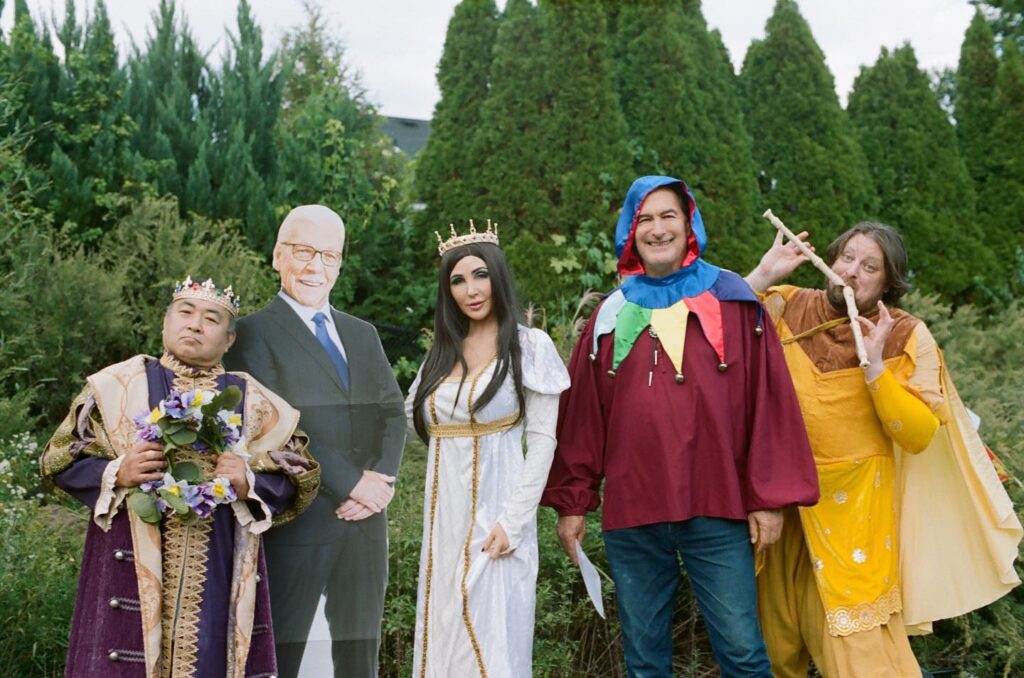 Evil Dead Rise Trailer is Here and It's Gruesome!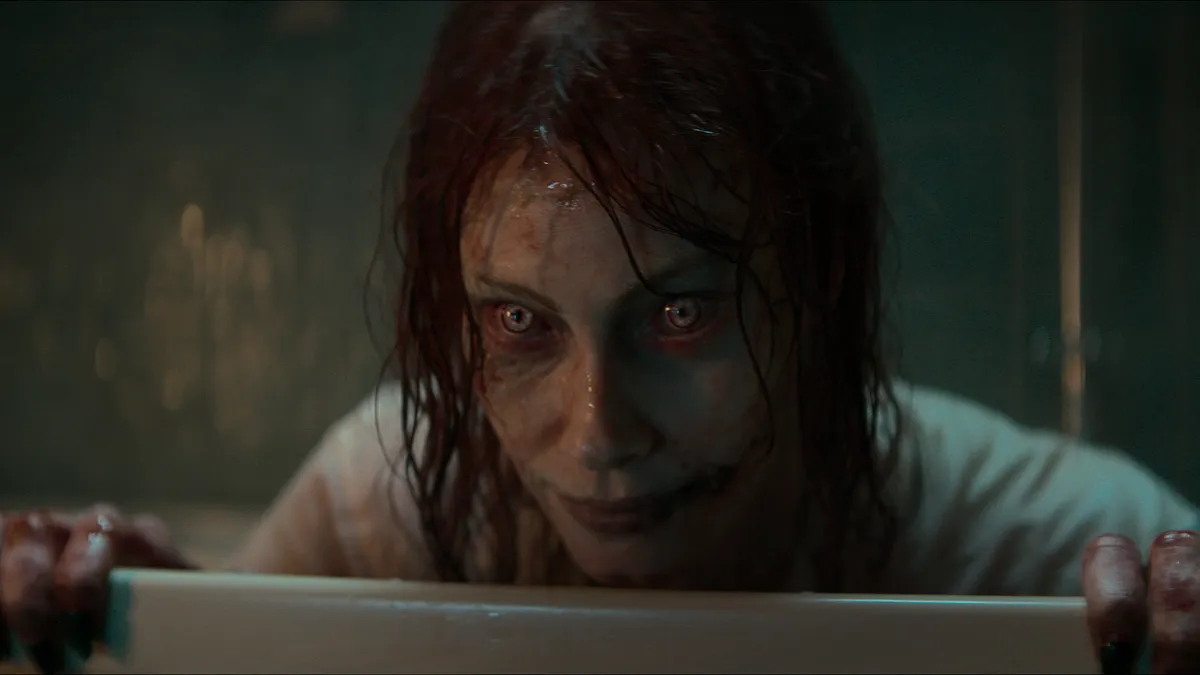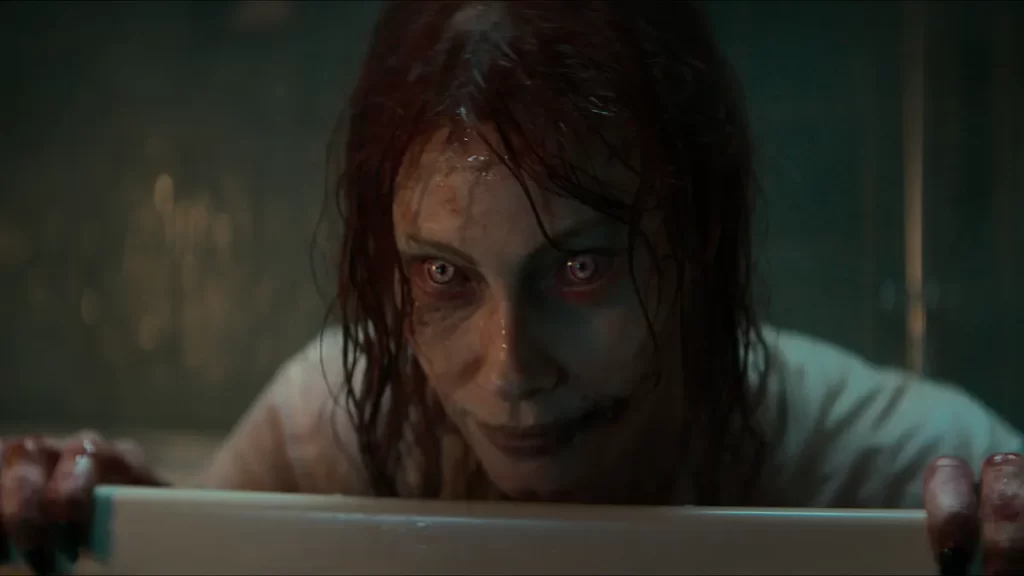 It has been a long few years since fans of the 'Evil Dead' franchise have been able to delve into the grisly world of the Necronomicon, with the last venture being the critically praised 2015 Starz original series 'Ash vs Evil Dead'. Though short-lived running only 3 seasons, 'Ash vs Evil Dead' was able to bring back beloved horror icon and franchise alum "Groovy" Bruce Campbell ('Evil Dead 1&2', 'Army of Darkness') as the legendary Ash Williams, as well as introduce a few new would-be fan favorites including Dana DeLorenzo's rebellious badass Kelly Maxwell and Ash's silly loveable sidekick Pablo played by Ray Santiago. Before 'Ash vs Evil Dead' graced our living rooms, the last entry to splatter the silver screen was the much-loved 2013 reboot 'Evil Dead' written and directed by Fede Alvarez ('Don't Breathe', 'Crawl') and starring Jane Levy ('Don't Breathe', 'Castle Rock') as final girl Mia and Shiloh Fernandez as her protective older brother David. However, after a decade long hiatus, fellow Deadites can soon rejoice, as the fifth installment to the 'Evil Dead' franchise is mere months away with Lee Cronin's 'Evil Dead Rise'.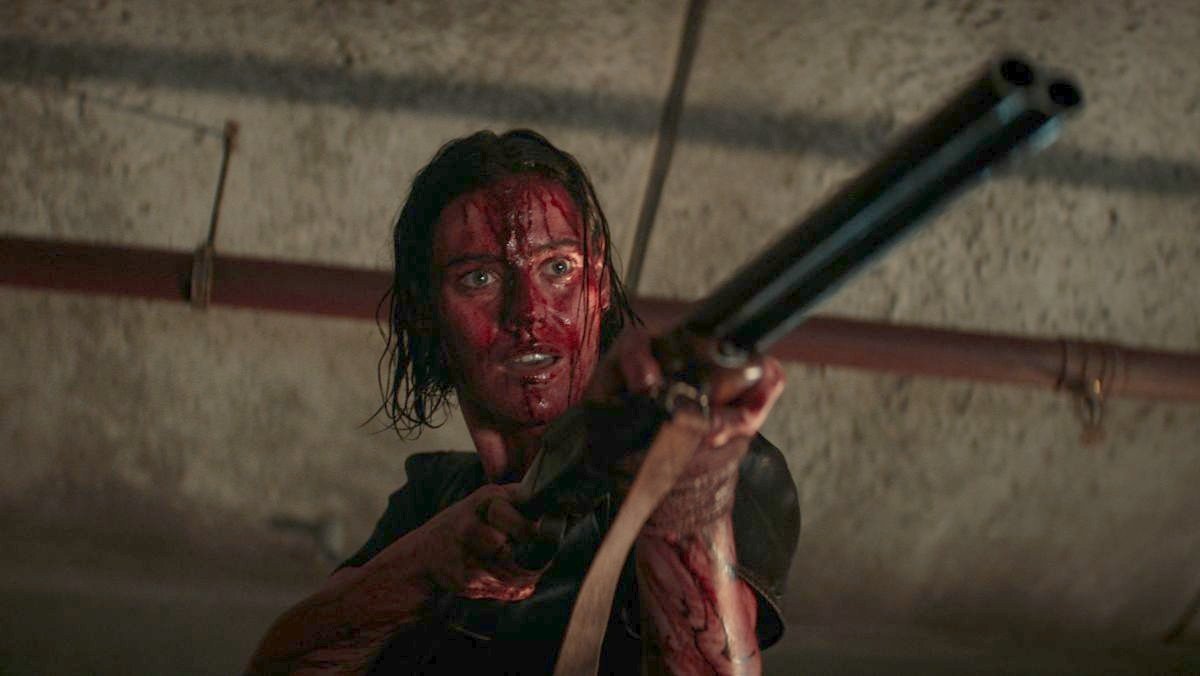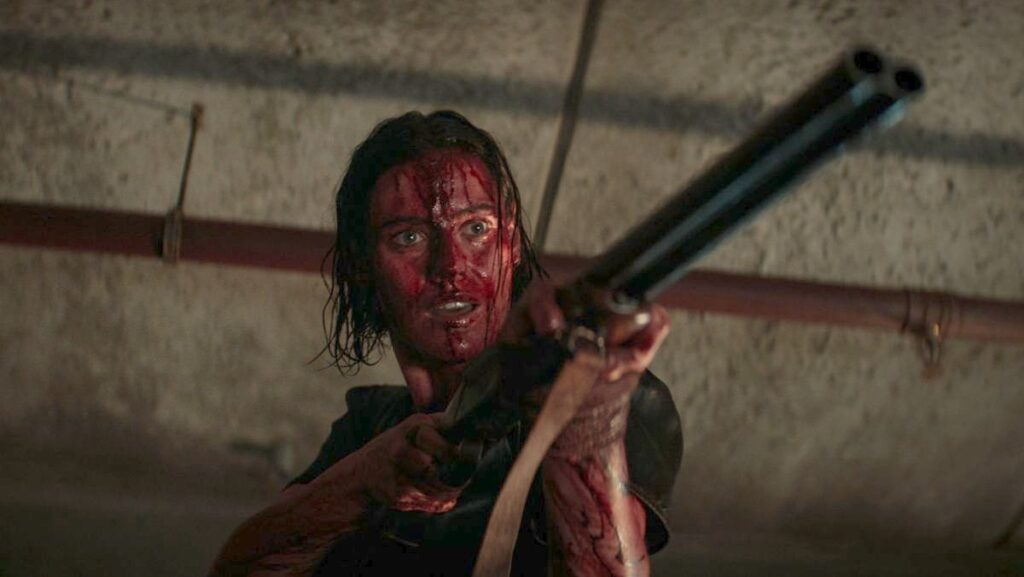 To add even further to the hype train, Warner Bro's Pictures was gracious enough to drop the first official red band trailer for 'Evil Dead Rise' today and boy oh boy, is it bloody! Not only do we get a terrifying first look at the film's flesh-ripping demons but, we also get a sneak-peek of the many homages to previous entries whilst witnessing a bold, grim, and equally violent fresh take on the popular cult classic franchise. The official synopsis for 'Evil Dead Rise' reads: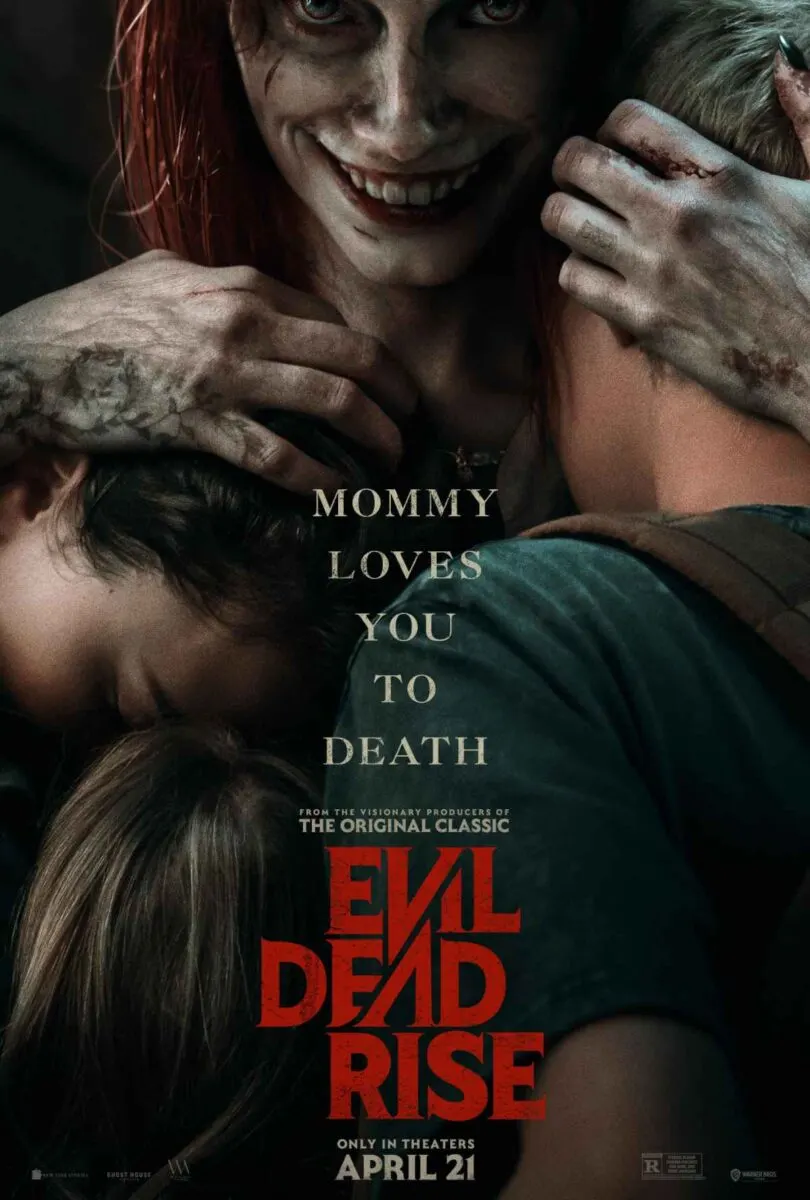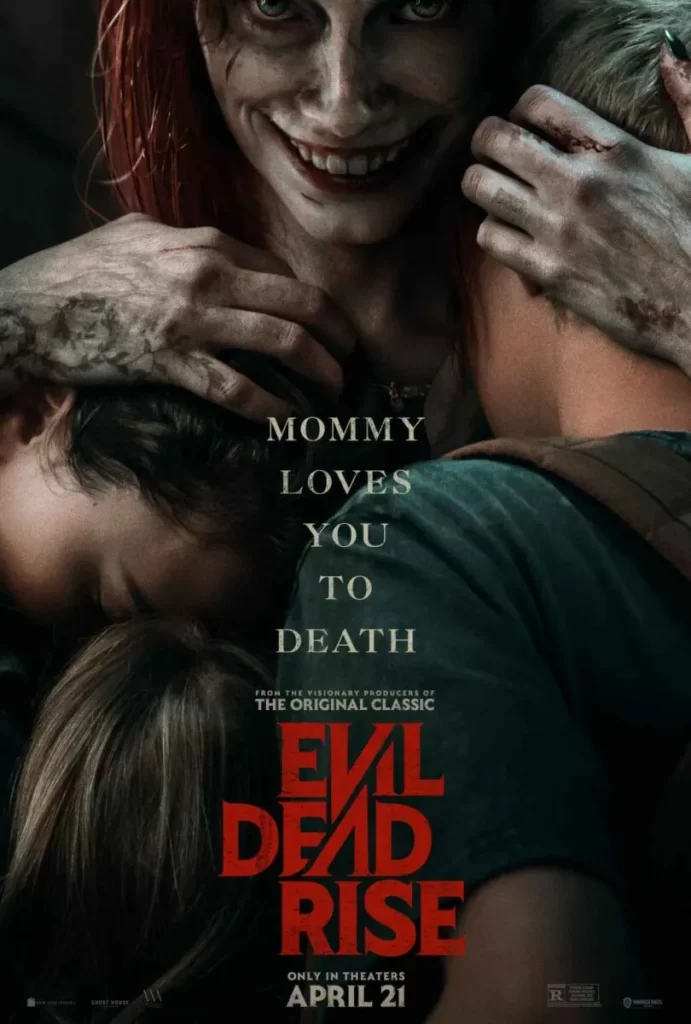 "A road-weary Beth (Lilly Sullivan) pays an overdue visit to her older sister Ellie (Alyssa Sutherland), who is raising three kids on her own in a cramped L.A apartment. The sisters' reunion is cut short by the discovery of a mysterious book deep in the bowels of Ellie's building, giving rise to flesh-possessing demons, and thrusting Beth into a primal battle for survival as she is faced with the most nightmarish version of motherhood imaginable."
'Evil Dead Rise' is written and directed by Lee Cronin (The Hole in the Ground), with franchise creator and horror maestro Sam Raimi ('Drag Me to Hell', 'Doctor Strange in The Multiverse of Madness') acting as executive producer alongside Bruce Campbell and Robert Tapert. Those hoping to see "Groovy" Bruce reprise his role of Ash will be met with disappointment, as unfortunately he will not be returning, however, per Campbell the three of them have been "heavily involved" during the production. 'Evil Dead Rise' is scheduled to possess our theaters in the US, April 21. Until then, turn up the volume and flick off the lights for the official red band trailer of 'Evil Dead Rise'! 
Witness the mother of all evil in the official trailer for Evil Dead Rise – only in theaters April 21. #EvilDeadRise pic.twitter.com/CMtitMZumK

— Evil Dead (@EvilDead) January 4, 2023
Coming to Shudder and AMC+ for January 2023
January 2023 Shudder and AMC+ release schedule.
2022 was an impressive year for the horror genre, as we received a slew of incredible films, many of which premiered exclusively on Shudder. However, news has recently been quiet regarding Shudders current slate of 2023 releases. This is in part due to the recent cutback in staff Shudder, as well as other AMC Network sites have recently received, including Shudder GM Craig Engler. Though the current January list is less significant than it has been in the past, we still have a few scary treats to look forward to.
Let's kick off the bloody new year and see what will be streaming exclusively on Shudder and AMC+ for January 2023.
AMC+ Exclusive Premiers
Before we jump into Shudder's upcoming list of exclusive streaming titles, let's first take a peek at AMC+ and 'Vesper', which made its world premiere in the Crystal Globe Competition at the 2022 Karlovy Vary International Film Festival. We'll also touch on the much-anticipated series 'Mayfair Witches', based on Anne Rice's best-selling trilogy, Lives of the Mayfair Witches. This will be the second series in the Anne Rice Immortal Universe, which is being overseen by Mark Johnson (Anne Rice's Interview with the Vampire, Breaking Bad, Better Call Saul). Johnson will also be acting as the series executive producer alongside Esta Spalding (Masters of Sex, On Becoming a God in Central Florida) and Michelle Ashford (Masters of Sex, The Pacific, John Adams), who will also act as writers for the series.
Vesper (Streaming Exclusively on AMC+ January 6th)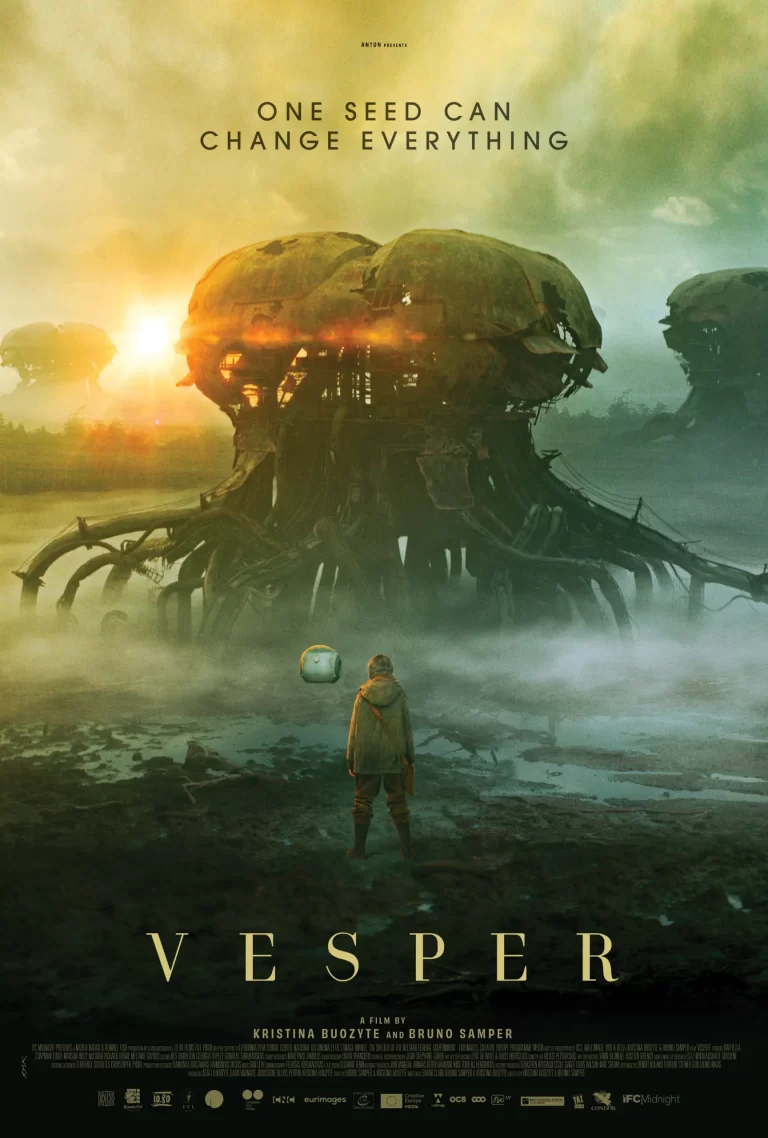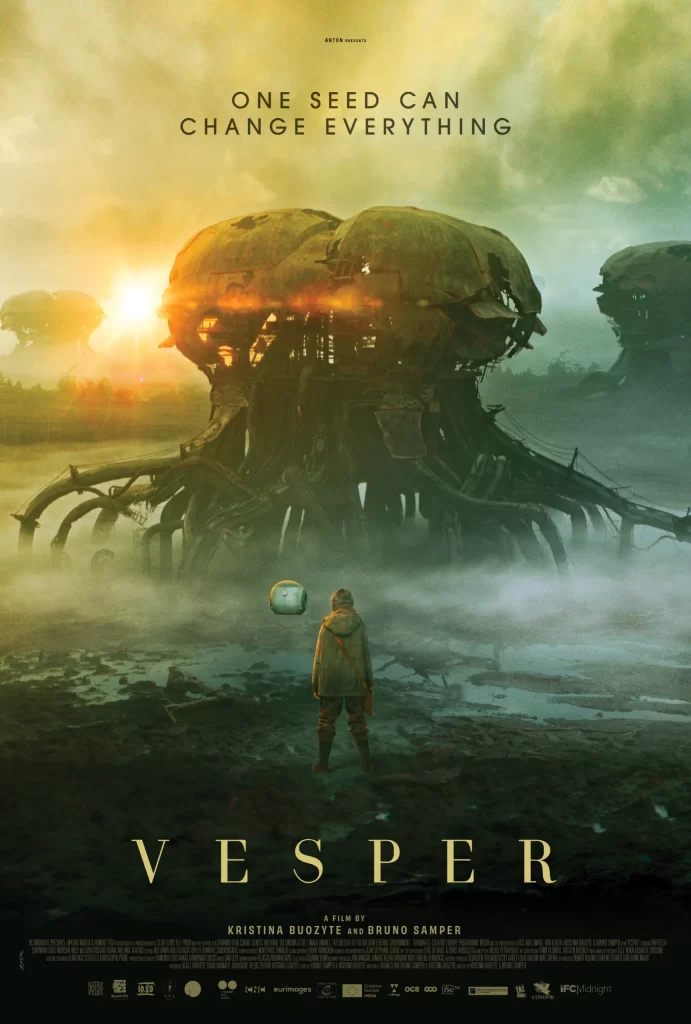 We kick off the new year with the sci-fi thriller 'Vesper', streaming exclusively on AMC+ January 6th.
Set in a bleak post-apocalyptic Earth following the collapse of our ecosystem, Vesper (Raffiella Chapman, The Theory of Everything), a rebellious 13-year-old girl who uses her survival skills to subsist in the remnants of a strange and dangerous world with her debilitating father, Darius (Richard Brake, 31 and Barbarian). After Stumbling upon a mysterious woman named Camellia (Rosy McEwen, The Alienist), solo and disoriented after an aerial crash, Vesper cautiously agrees to help find Camellia's missing companion in exchange for safe passage to the Citadel – a dark central hub where oligarchs live in comfort courtesy of state-of-the-art biotechnology. Vesper soon discovers that her violent neighbor, Jonas (Eddie Marsan, Sherlock Holmes), has been searching for Camellia, who harbors a secret which could change their future forever. Forced into a dangerous adventure, Vesper must rely on her wits and bio-hacking skills to unlock the key to saving their lives and our planet.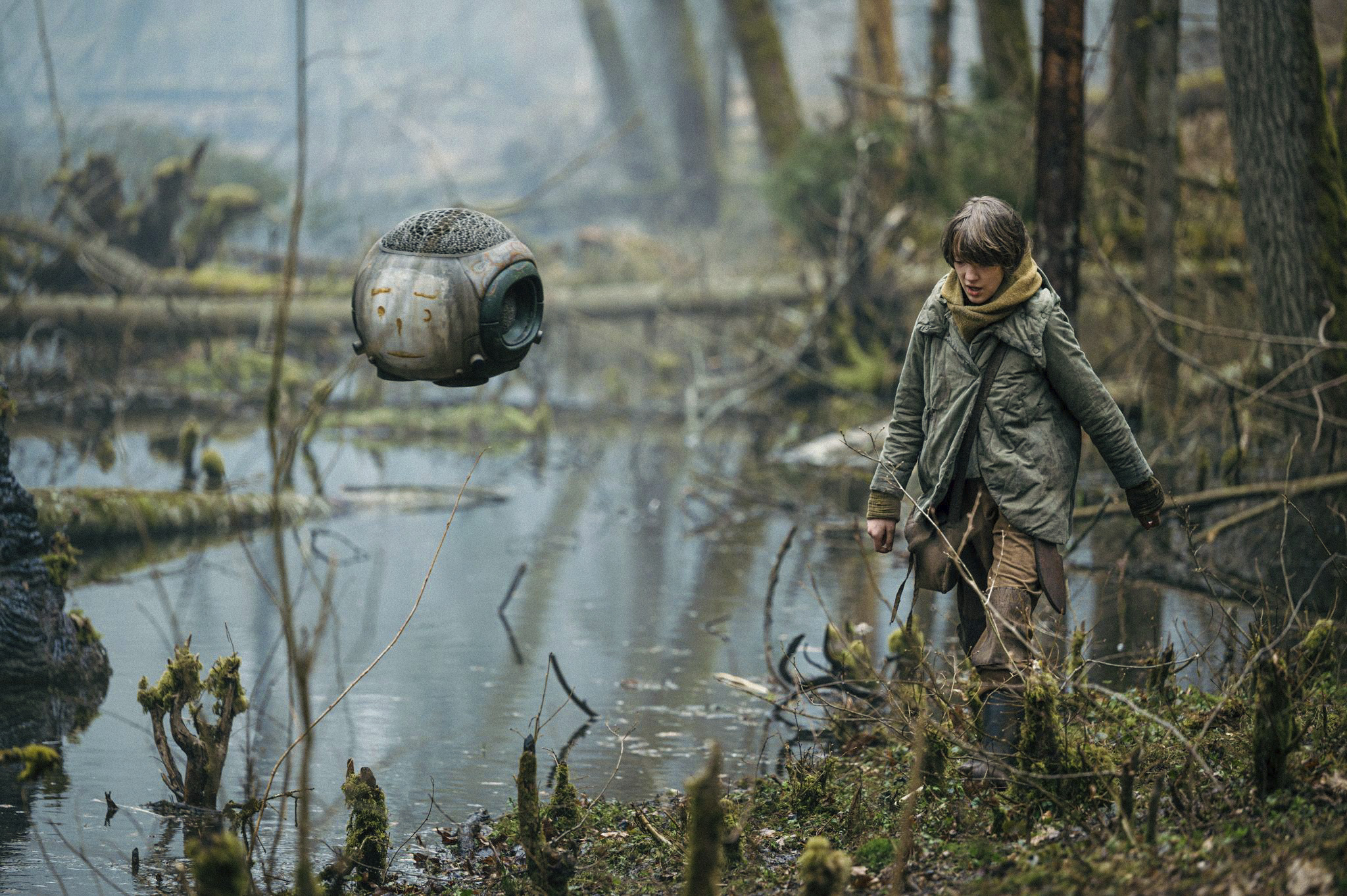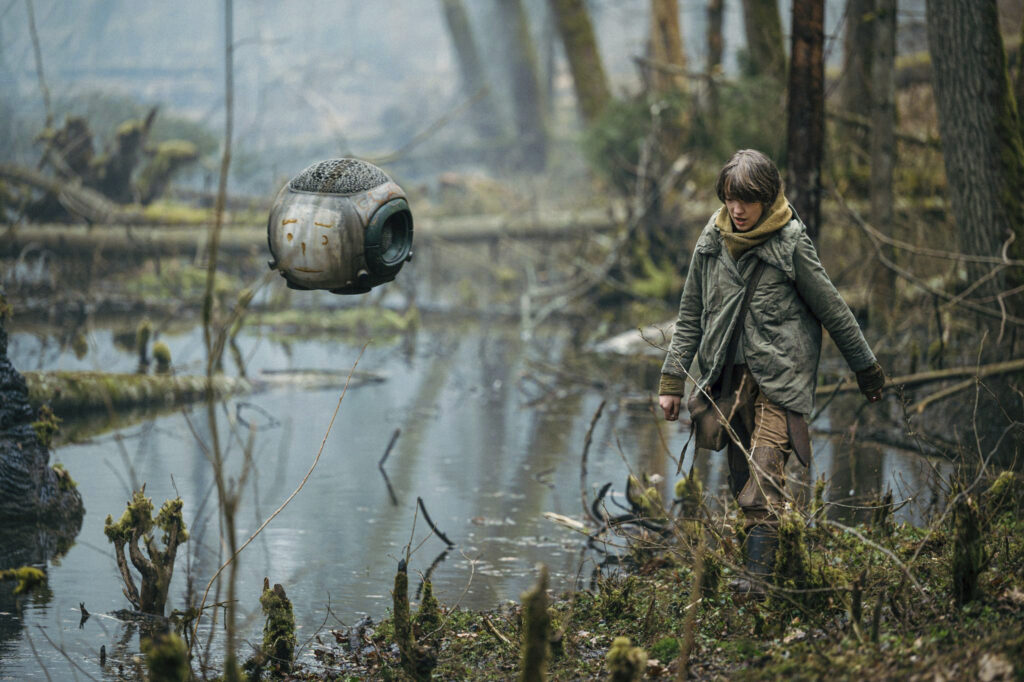 Anne Rice's Mayfair Witches (New Series Premier Exclusively on AMC+ Sunday, January 8th)
Starring Alexandra Daddario (Texas Chainsaw 3D and We Summon the Darkness) as main character Rowan, who discovers she is the unlikely heir to a family of ancient and powerful witches. As she grapples with her newfound powers, Rowan must clash with a sinister presence that has tormented her family for generations. Mayfair Witches also co-stars Harry Hamlin (1981's Clash of the Titans) as Cortland Mayfair, money and power obsessed patriarch to the Mayfair family. Jack Huston (Antebellum) as Lasher, a mysterious ghost who has haunted the Mayfair family of witches since the 1600's, Tongayi Chirisa (Antebellum) as Ciprien Grieve, head of the town of Maska and, Beth Grant (Donnie Darko and Child's Play 2) as Carlotta, a cruel and dangerous member of the Mayfair family of witches.
Mayfair Witches begins streaming exclusively on AMC+ Sunday, January 8th.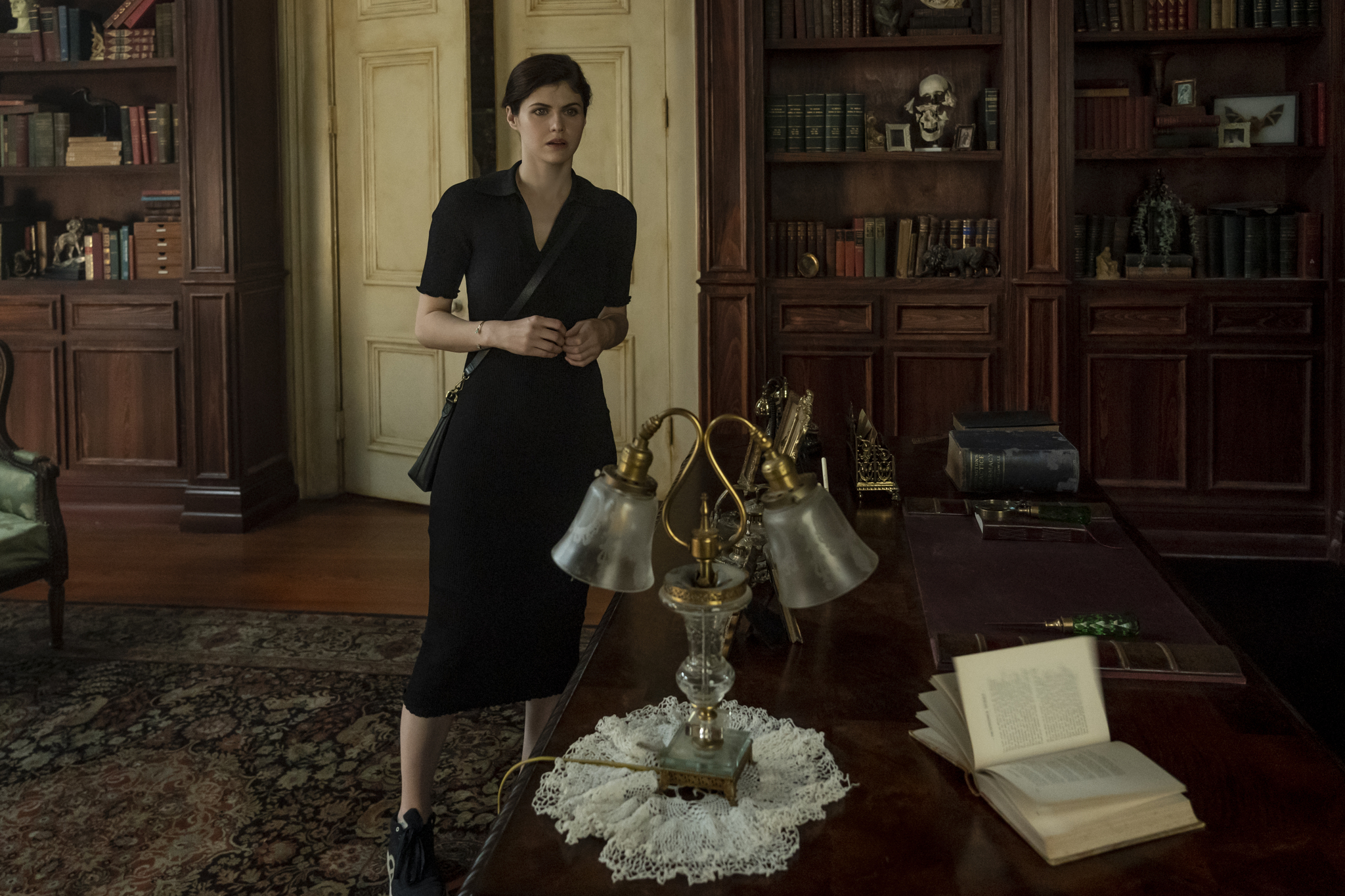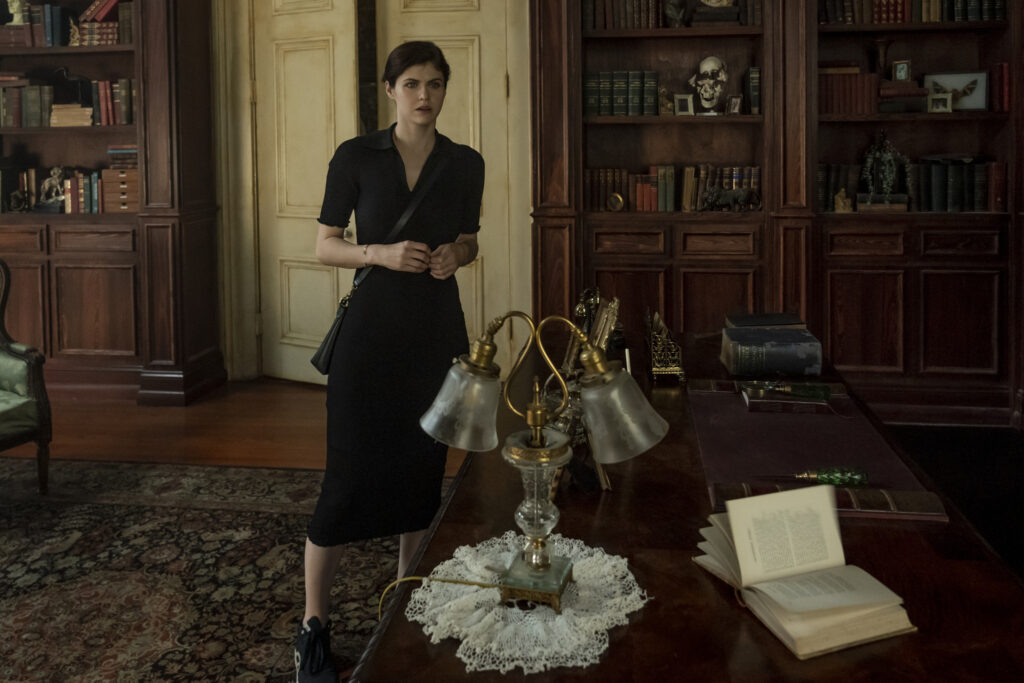 New Shudder film exclusives for January
Now that we've covered the exclusive horror and thriller premiers that will be premiering on AMC+ very soon, it's time to get into the content we've been waiting for; Shudders exclusive January 2023 premiers and returning content. While the list is thin, there are still some worthy films dropping this month that usher in the new year with optimism and hope Shudder will still reign supreme as the premier horror streaming service.
Sorry About the Demon (Premiers Exclusively on Shudder January 19th)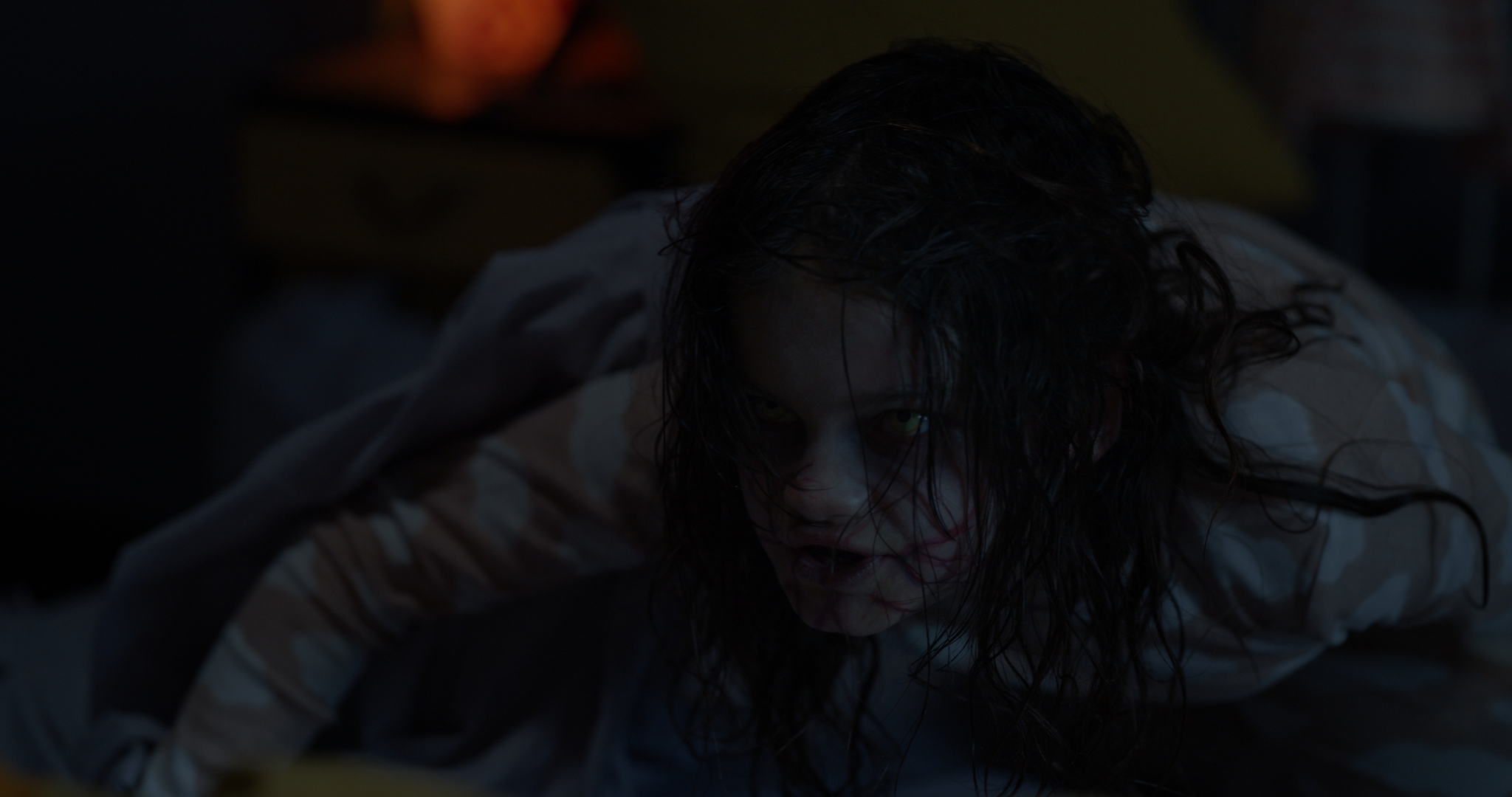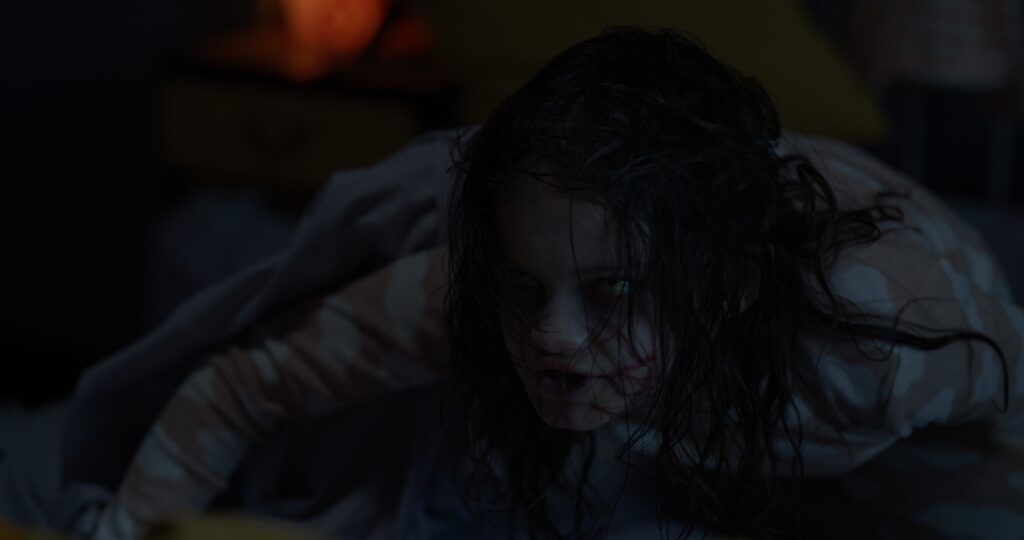 Written and directed by Emily Hagins (Scare Package segment 'Cold Open') 'Sorry About the Demon' is the story about a heartbroken young man named Will (played by Jon Michael Simpson) that is tricked into living in a home plagued by an evil presence. Taking residence with a family at wit's end, an unexpected, surprising twist on ghostly haunts and demonic possession follows the film's wildly entertaining and silly climax.
'Sorry About the Demon' also stars Jeff McQuity as Patrick, Olivia Ducayen as Aimee, and Paige Evans as Amy. Dave Peniuk and Sarah Cleveland costar as the film's parents of the fractured family as Ken and Tammy Sellers, with Presley Allard and Jude Zappala playing their children Grace and Jake.
The Lair (Premiers Exclusively on Shudder January 26th)
Neil Marshall (writer/director of The Descent parts 1&2) makes his triumphant return to the genre with his latest creature-feature and eagerly anticipated film 'The Lair', co-written by Charlotte Kirk (The Reckoning). As Royal Air Force pilot Lt. Kate Sinclair (Charlotte Kirk) is shot down over Afghanistan and finds refuge in an abandoned underground bunker, where unbeknownst to her, deadly man-made biological weapons have been developed. Soon after Lt. Sinclaire encounters a group of soldiers, the half human, half alien monstrosities are awakened, prompting the films characters to ban together in order to escape the deadly bunker alive.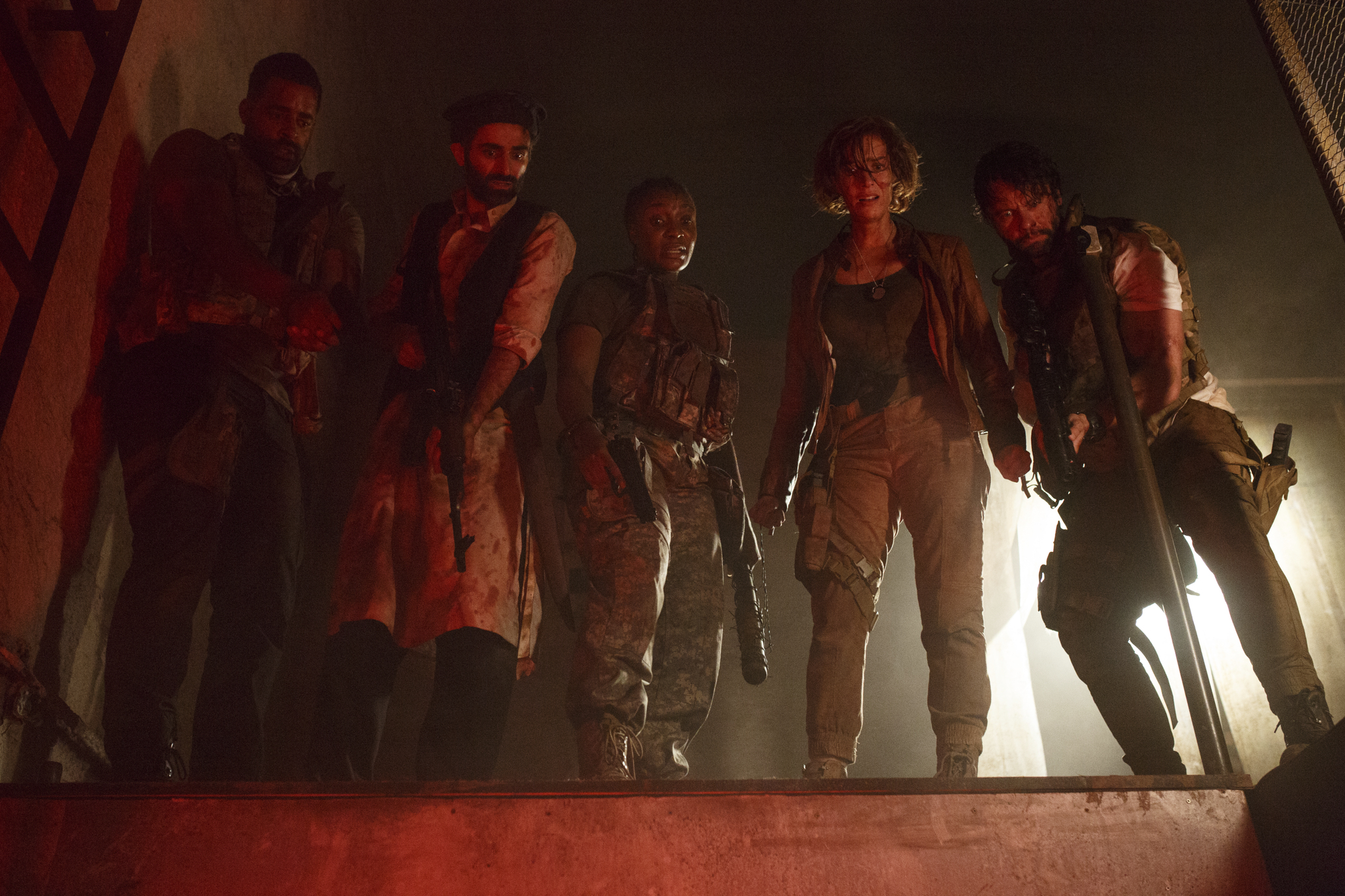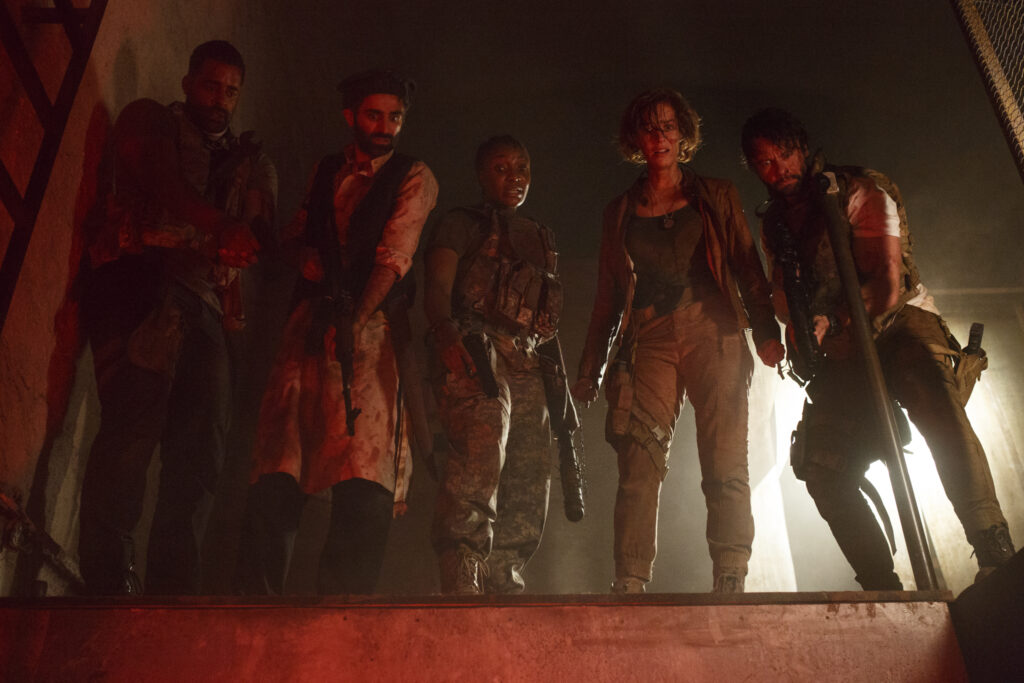 'The Lair' promises to deliver Marshall's signature claustrophobic, high-octane energy filled with plenty gory and masterfully crafted practical effects, including the films' creatures. Be sure to catch 'The Lair' premiering exclusively on Shudder Thursday, January 26th.
Fan favorites returning to Shudder in January
We continue our look at Shudder's January release schedule with a couple fan favorites returning for the month including the critically acclaimed first season of 'Chucky', by franchise creator Don Mancini and Andrzej Żuławski's controversial 1981 demonic horror film 'Possession'.
Possession (Premiers on Shudder January 5th)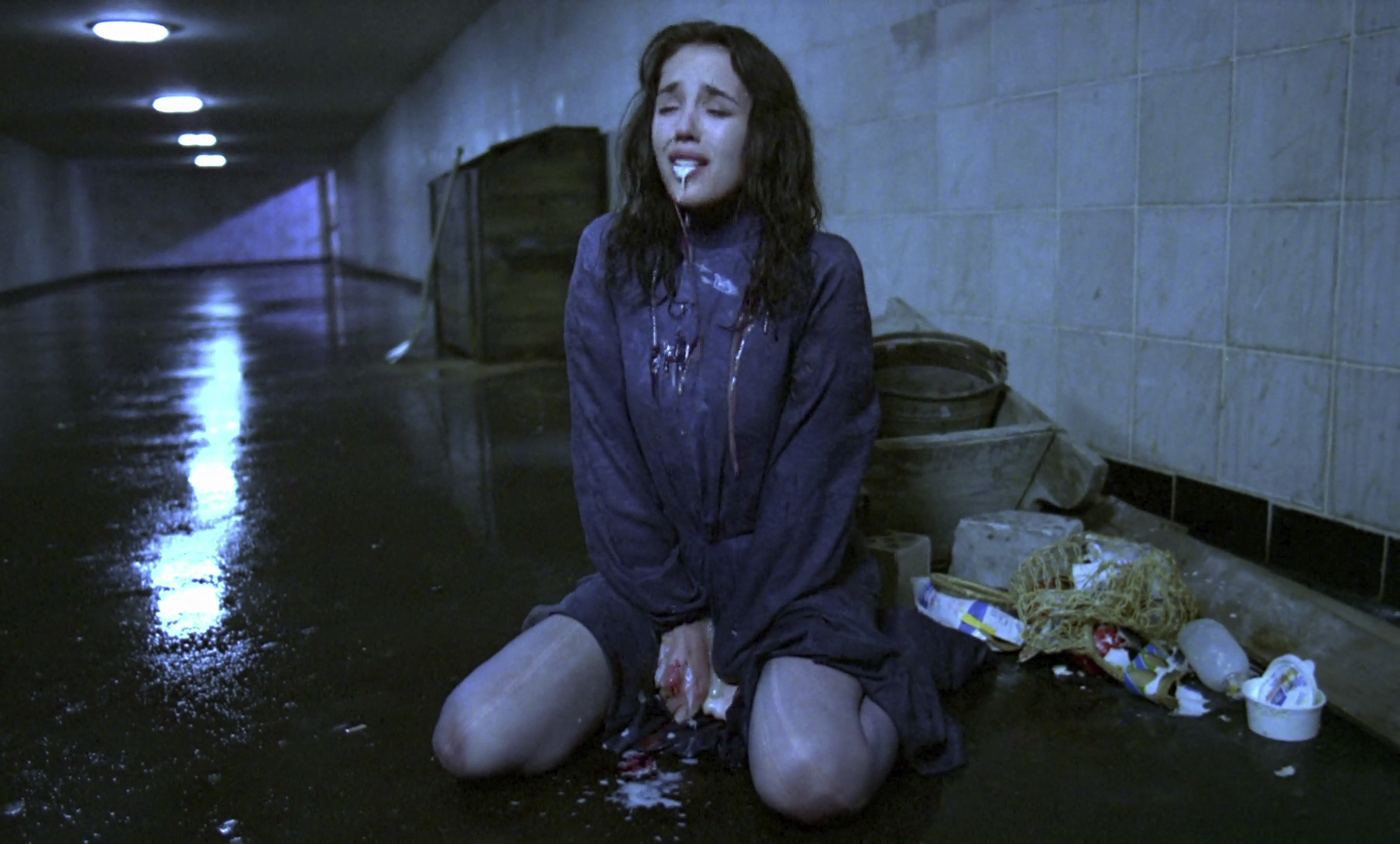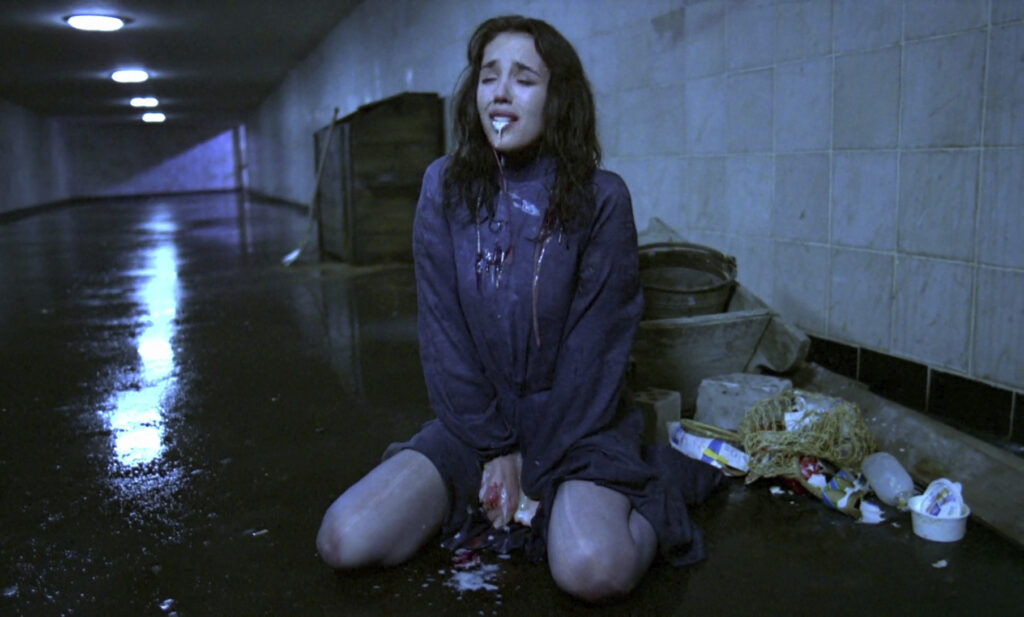 Back in 1981 when Andrzej Żuławski's film 'Possession' was originally released, it was met with critical backlash and banned in the UK being coined as a "video nasty". Throughout the years, Zulawski's disturbing masterpiece 'Possession' has since garnered massive praise amongst genre fans and is considered a nightmarish experience of demonic possession and crippling marriages.
'Possession' centers on professional spy Mark (Played by Sam Neil; 'Jurassic Park', 'Event Horizon') returns to his West Berlin home to find his wife Anna (Isabelle Adjani; 'Nosferatu the Vampyre') insistent on getting a divorce. As Anna's frenzied behavior becomes ever more alarming, Mark discovers a truth far more sinister than his wildest suspicions. With its pulsating score, visceral imagery, and some of the most haunting performances ever captured on screen; including Anna's possession serving as one the film's most memorable scenes, 'Possession' is cinematic delirium at its most intoxicating and one I highly recommend adding to your list on January 5th.
Chucky (Complete first season returns to Shudder January 12th)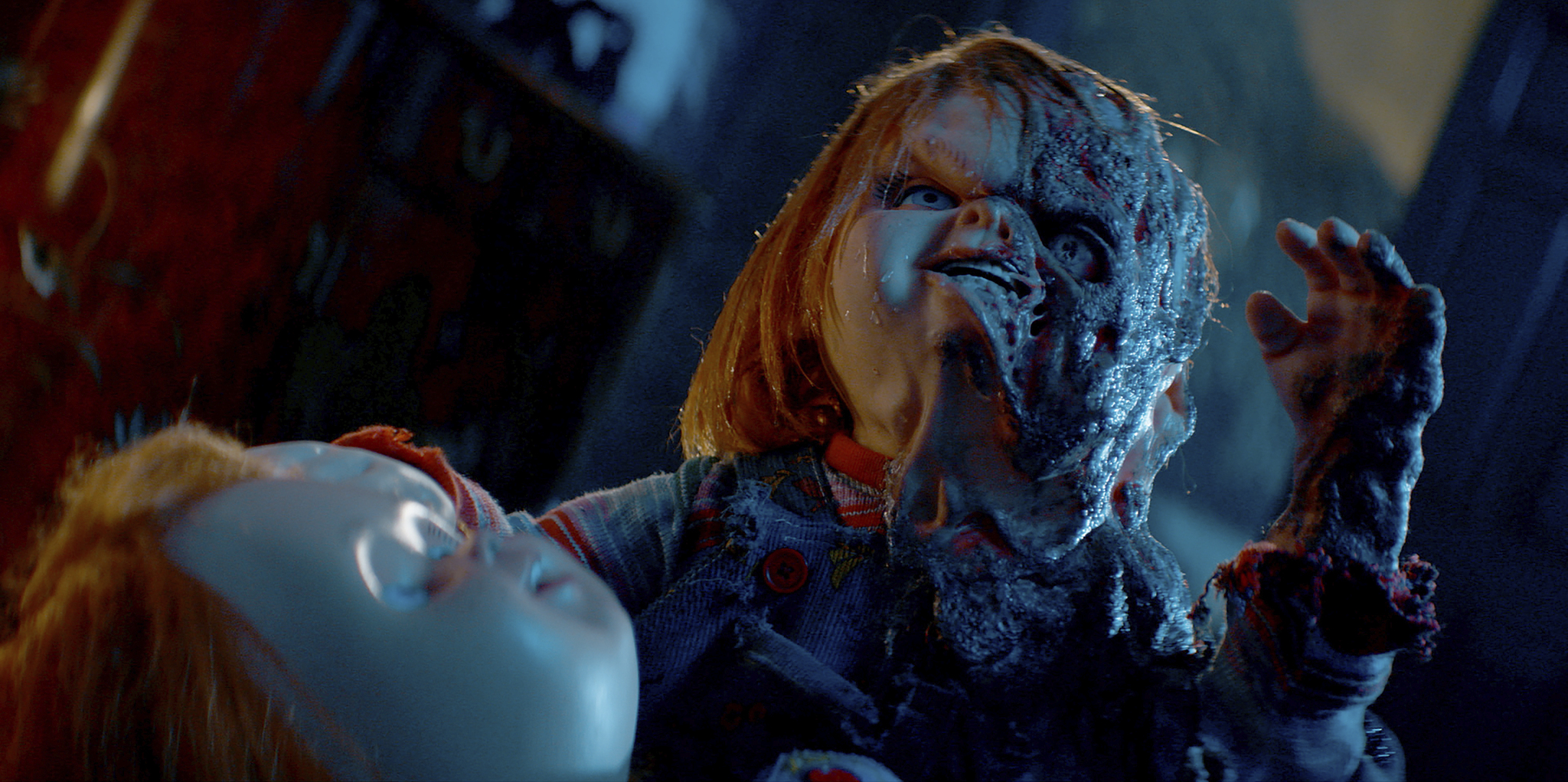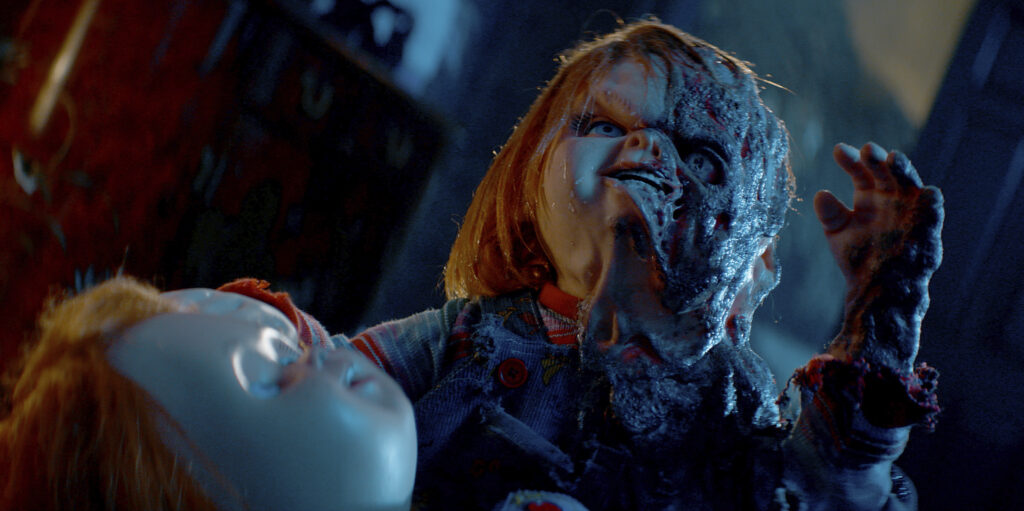 As a fan of the 'Child's Play' franchise for many years, when it was announced the iconic killer doll would be getting his own television series courtesy of SyFy and USA Network, I'll admit, I was skeptical. My main worry being a watered-down PG-13 version of a character synonymous with crude language, catchy one-liners, and a kill count that rivals the biggest of slasher icons. Thankfully I was wrong, as the first season of 'Chucky' proved to be a massive hit amongst fans and critics alike, enough so to greenlight a second season. Shudder brings back the hit first season of 'Chucky' for our binge worthy delights before season 2 drops for VOD and physical purchase.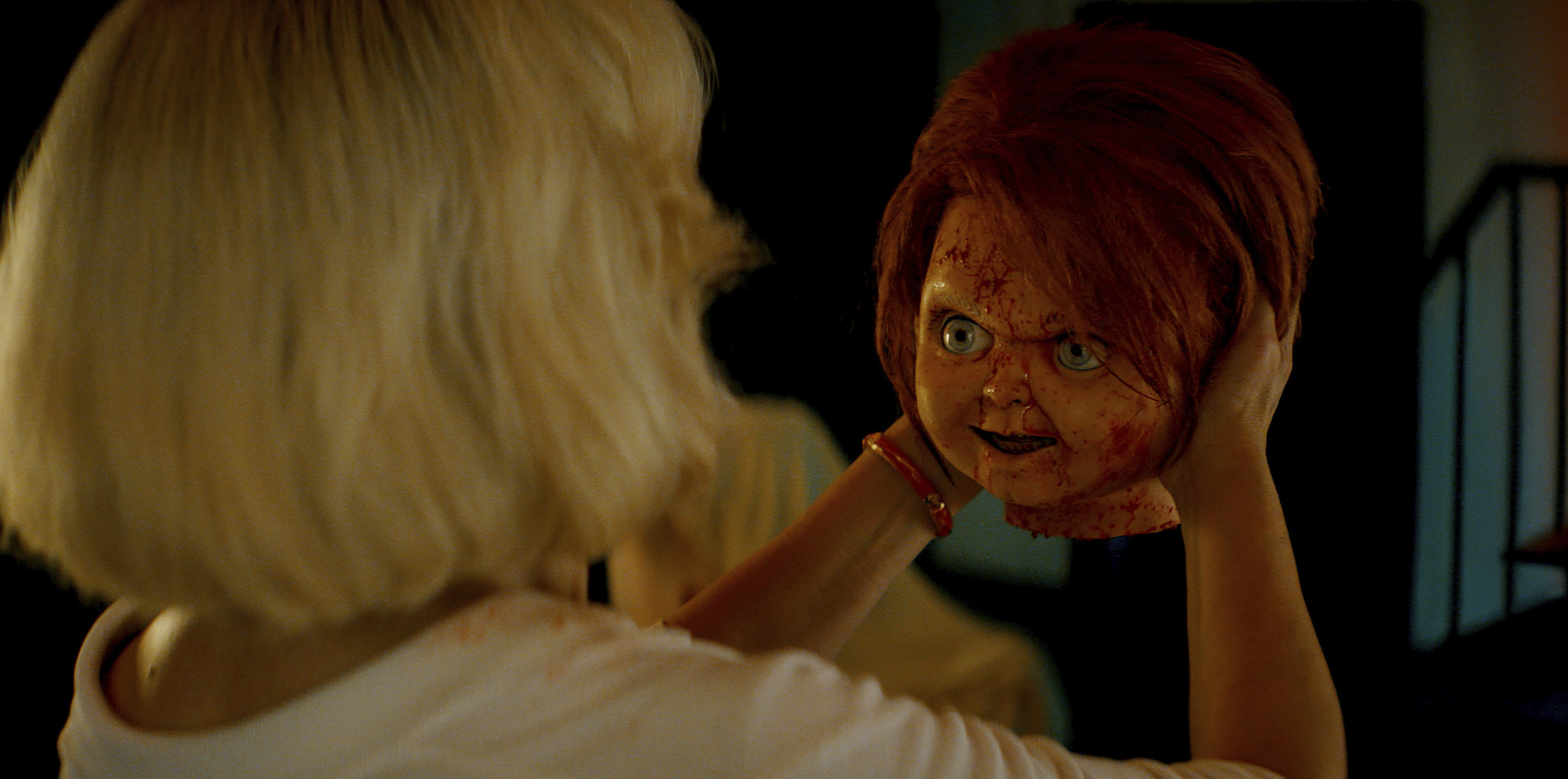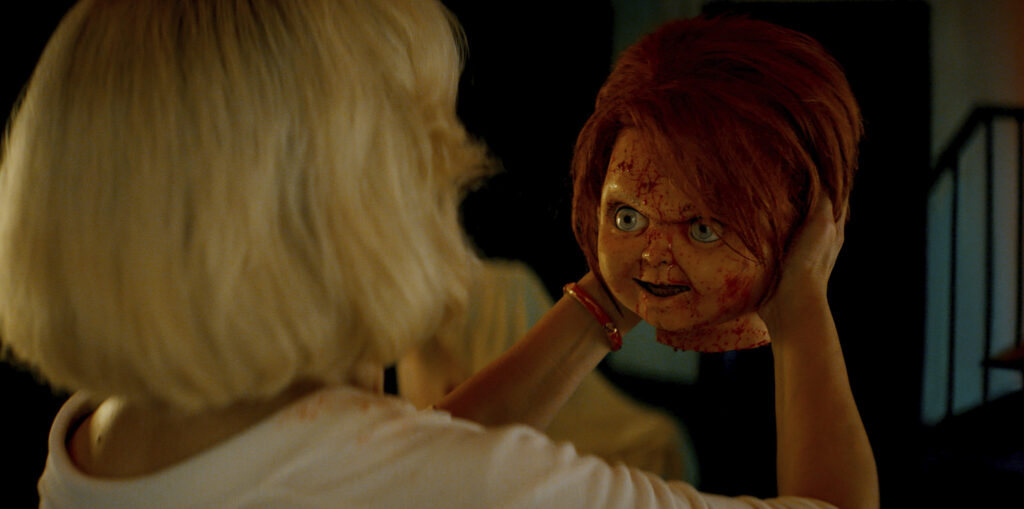 After a vintage Good-Guy doll turns up at a suburban yard sale, young Jake Wheeler (Zackary Arthur) purchases the doll at a steal and takes him home to use for parts on personal art project. Unbeknownst to Jake, this seemingly lifeless doll harbors the soul of serial killer Charles Lee Ray aka Chucky (reprised by Brad Dourif; The Exorcist III and Rob Zombie's Halloween). As the show progress, we see an idyllic American town thrown into chaos as a series of horrifying murders begin to expose the town's hypocrisies and secrets. Meanwhile, the arrival of enemies and allies from Chucky's past threatens to expose the truth behind the killings, as well as the demon doll's untold origins as a seemingly ordinary child who somehow became this notorious monster. It is up to Jake and his friends Devon (Bjorgvin Arnarson) and Lexy (Alyvia Alyn Lind) to put a stop to Chucky once and for all and end his reign of terror. 'Chucky' also stars returning franchise alums Jennifer Tilly (Bride of Chucky, Bound) as the killer dolls equally maniacal love interest Tiffany Valentine, Alex Vincent (Child's Play 1&2) and Christine Elise (Child's Play 2, Body Snatchers) as Chucky's old rivals Andy Barclay and Kyle, and of course Fiona Dourif (Curse of Chucky, Cult of Chucky) returns as fan favorite Nica Pierce. Be sure to binge the first season of 'Chucky' streaming on Shudder January 12th.
Additional titles Premiering on Shudder in January
For a full comprehensive list of all the titles being added to Shudder for the month of January, please refer to the graphic below. Though we are starting off the year mildly light, there are still plenty of spooky treats and surprises to look forward to throughout the year. 2023 is just getting started!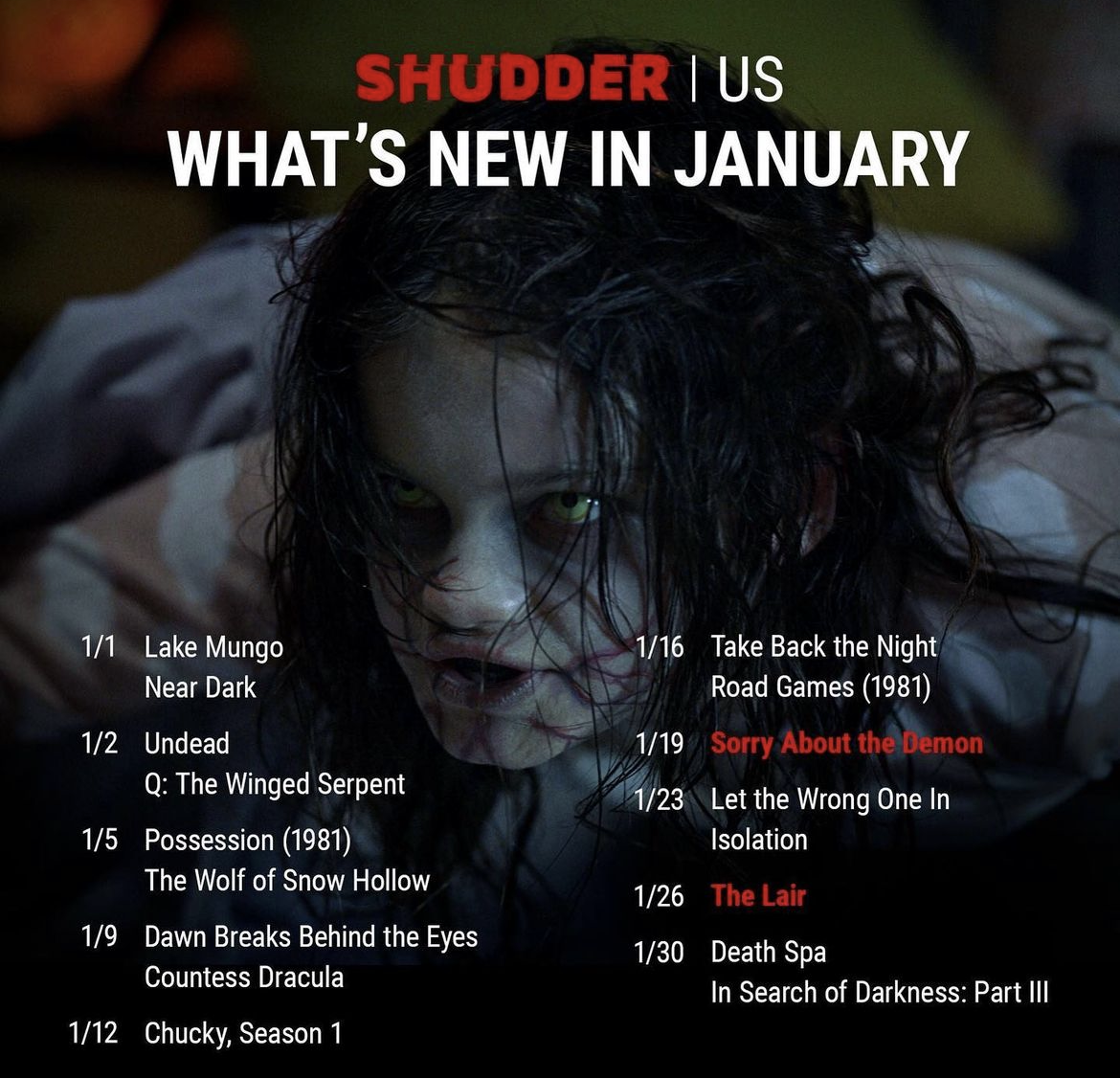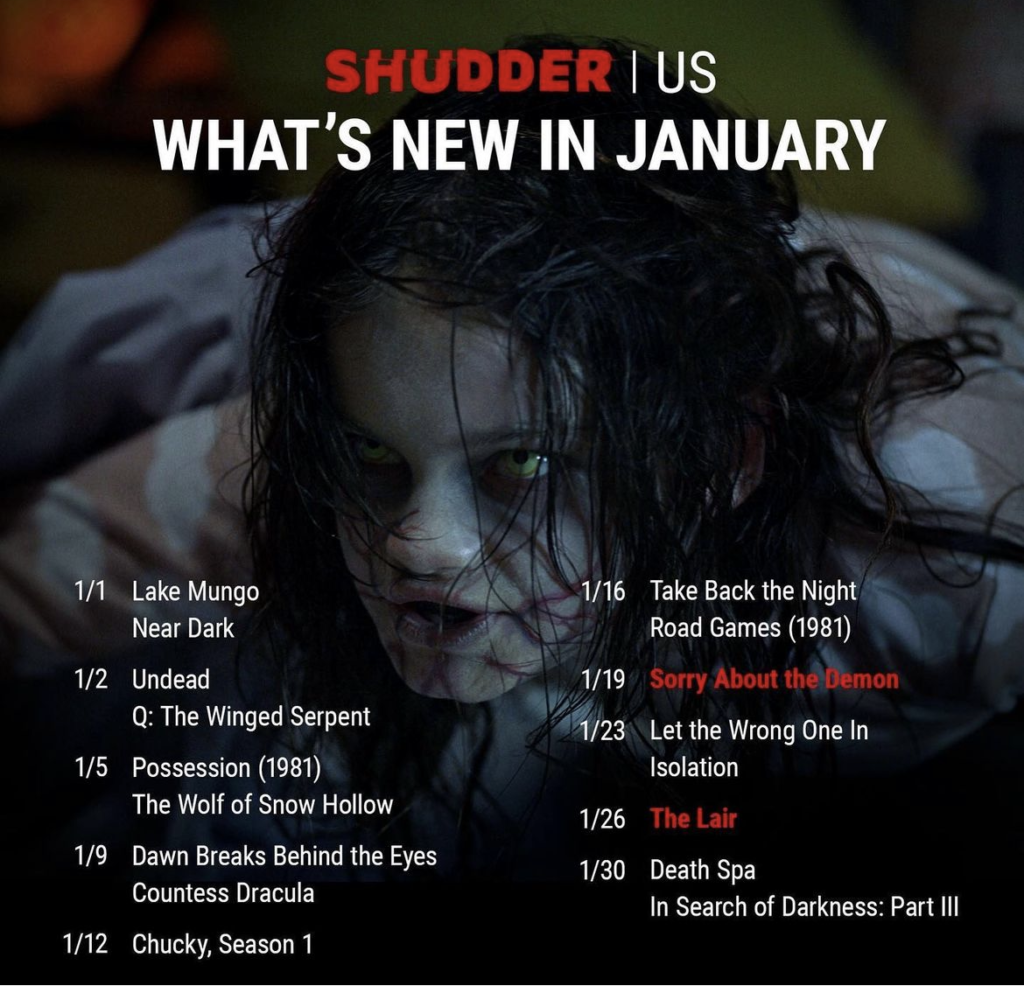 1/1:
Lake Mungo
Near Dark
1/2:
Undead
Q: The Winged Serpent
1/5:
Possession (1981)
The Wolf of Snow Hollow
1/9:
Dawn Breaks Behind the Eyes
Countess Dracula
1/12:
Chucky, Season 1
1/16:
Take Back the Night
Road Games (1981)
1/19:
Sorry About the Demon
1/23
Let the Wrong One In
Isolation
1/26:
The Lair
1/30:
Death Spa
In Search of Darkness: Part 3