Summer continues to be horrific over at Shudder with a whole new batch of horror releases in the U.S., Canada, and the U.K., but what are some highlights for August?
A Nightmare on Elm Street (6 movies!)
That's right, six films, spanning from 1984 to 1991 in the legendary horror franchise are available to watch, right now, for U.S. Shudder subscribers (again, sorry Canada). Particular highlights in the franchise are the original film, and A Nightmare on Elm Street 3: Dream Warriors.
Every film is worth a view, though, thanks to the incredible Robert Englund as Freddy Kreuger.
The Slumber Party Massacre (1982)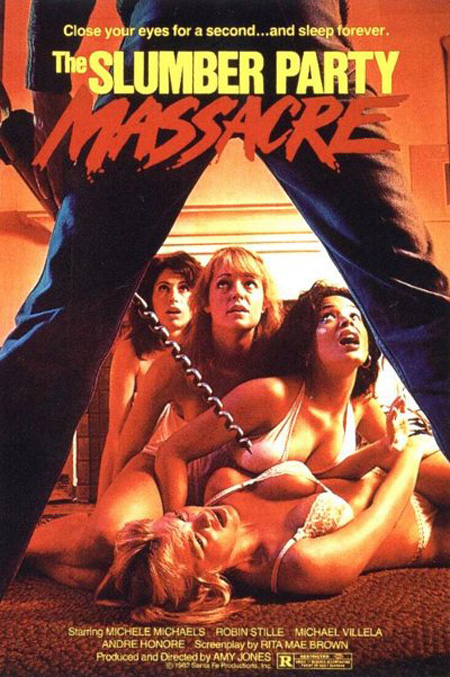 Look, some movie titles are pretty much what they claim to be. The Slumber Party Massacre is more or less exactly what to expect in this classic slasher film.
Directed by Amy Holden Jones, and starring Michelle Michaels and Robin Stille, The Slumber Party Massacre follows a group of high school girls at a slumber party who is then… massacred by a power drill-wielding murderer. The film is both completely played straight as a horror film while also parodying the genre.
You also can watch The Slumber Party Massacre II on Shudder as well. Note the classy numeral designation.
Chopping Mall (1986)
A classic cult horror film with an absolutely perfect title, Chopping Mall is pretty much the zero-budget cheese horror fans love.
Directed by Jim Wynorski and starring Kelli Maroney, Tony O'Dell, and John Terlesky, the film was also produced by Julie Corman. The film follows a state of the art mall security system that is damaged during a storm and begins to overzealously execute security programming. Needless to say, many dumb, sexy employees die.
Keep an eye out for character actor legend Dick Miller in the movie as well!
The Love Witch (2016)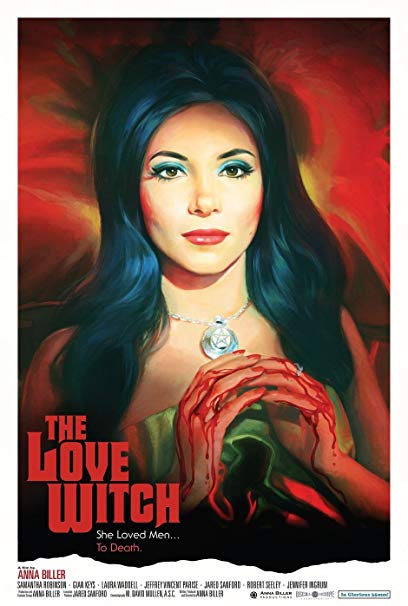 A recent gem and a whip-smart horror-comedy dealing with feminist themes, The Love Witch is a wonderful treat. The film has a Technicolor pallet thanks to being shot on 35mm film, making it seem far older than it is.
The film was directed, written, edited, produced, and scored by Anna Biller. It stars a breakout actress named Samantha Robinson as Elaine, a witch. The film follows Elaine as she uses magic to force men to fall in love with her, but circumstances always end in disaster for her targets of love.
The film is particularly fascinating because it is distinctly modern, but visually a throwback. There is nothing quite like it on Shudder, currently.
Belzebuth (2017)
One of Shudder's exclusives is this dose of Mexican religious horror.
Directed by Emilio Portes and starring Tobin Bell, Joaquin Cosio, and Tate Ellington, Belzebuth has been described as a supernatural procedural absolutely FULL of dead kids. Apparently, there are a LOT of dead children in the movie. The film follows A Detective Ritter, who lost his newborn son in a tragic murder and begins to look into another massacre of children.
You might recognize the lead actor, Joaquin Cosio, from The Strain or the Bond film Quantum of Solace.
What else this month on Shudder?
The horror streaming service will be adding great content all throughout the month. Here is a full listing for the U.S., Canada, and the U.K..
Please continue to check out Haunted MTL for more Shudder updates.