More Shudder news today with the release of key art, a trailer, and a guide to Shudder's upcoming docu-series Behind the Monsters. This project promises some of the most iconic horror characters in history and also promises a number of insightful guests. Set to debut on Tuesday, October 26th, we have some highlights for you here.
Behind The Monsters
Shudder released today the trailer and key art for the new original docu-series Behind the Monsters, which takes a deep dive into cinematic horror icons, premiering on the horror streaming service on Tuesday, October 26 with episodes rolling out weekly.
Each of the series' six episodes will focus on a single horror character, including Freddy Krueger, Jason Voorhees, Michael Myers, Candyman, Chucky, and Pinhead, and feature interviews with horror experts and the writers, directors, and actors from the original films that made each character the stuff of genre legends, including:
CANDYMAN, featuring interviews with the original Candyman (1992) Director Bernard Rose and stars Tony Todd and Virginia Madsen; Candyman (2021) Director Nia DaCosta; and Horror Noire's Tananarive Due, among others.
CHUCKY, with interviews with Child's Play (1988) Creator/Writer Don Mancini, Director Tom Holland, and star Catherine Hicks, along with the voice of Chucky, Brad Dourif, among others.
JASON VOORHEES, including interviews with Kane Hodder, actor/stuntman from Friday the 13th Parts VII & VIII, Jason Goes to Hell and Jason X, and Tom Savini, special effects creator on Friday the 13th Parts I & IV, among others.
MICHAEL MYERS, featuring interviews with actor Nick Castle from Halloween and the new Halloween films from Blumhouse, as well as Halloween (2018) stunt actor James Jude Courtney, among others.
FREDDY KRUEGER, including interviews with A Nightmare on Elm Street (1984) and Wes Craven's New Nightmare (1994) stars Heather Langenkamp and Lin Shaye, as well as Special Effects Designer Jim Doyle, among others.
PINHEAD, including an interview with Hellraiser actor Doug Bradley and others.
Other guests and experts who will show up to lend their insight include Drarac & Swan Boulet (The Boulet Brothers' Dragula) and Horror Noire documentary writer and producer Ashlee Blackwell. From The Last Podcast on the Left's Ben Kissel and Henry Zebrowski will share insight. Blumhouse producer Ryan Turek and filmmakers Jeffrey Reddick (Final Destination), April Wolfe (Black Christmas, 2019), David Bruckner (Hellraiser reboot) will also weigh in with filmmaker and drag artist Peaches Christ.
A Ghoulish Glimpse
Check out the trailer and one-sheet to get a sense of the upcoming series.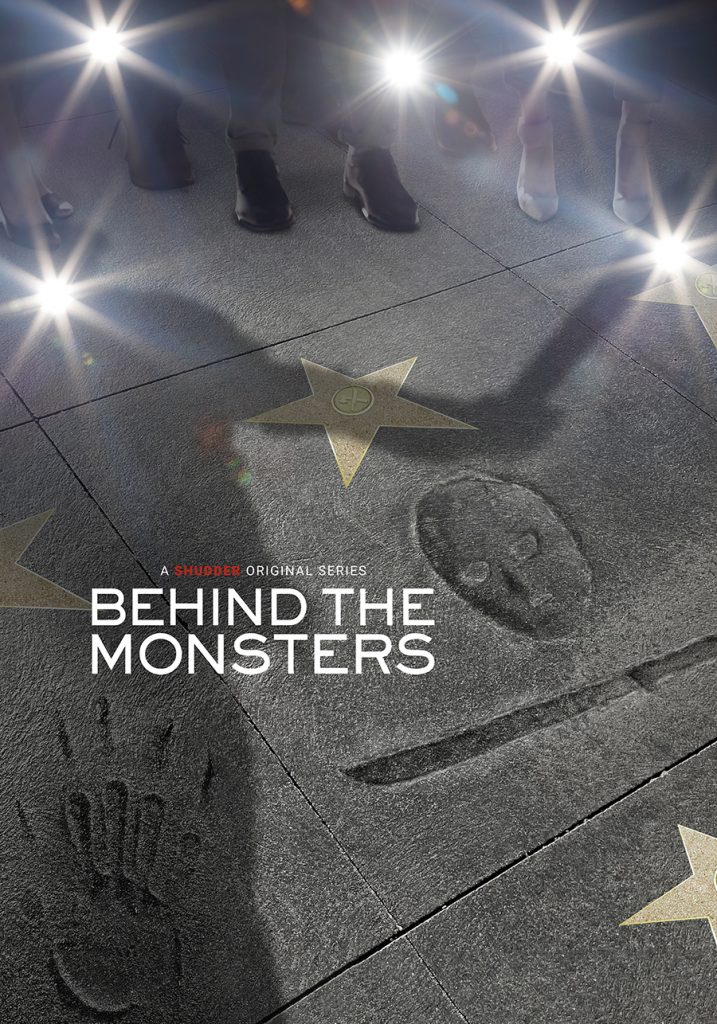 Are you excited about Behind The Monsters? You can catch it on October 26th exclusively on Shudder. Let us know what episode you are most excited about in the comments. We'll be covering each episode the week they land, so stick with Haunted MTL this October.