Where it all started…
The Hellbound Heart started life humbly tucked away in an anthology released in November of 1986. Night Visions Volume 3 featured Ramsey Campbell, Lisa Tuttle, and Clive Barker and was edited by George R.R. Martin (Yes! Game of Thrones Martin). Of the eleven stories featured in the anthology, The Hellbound Heart was Clive Barker's only entry.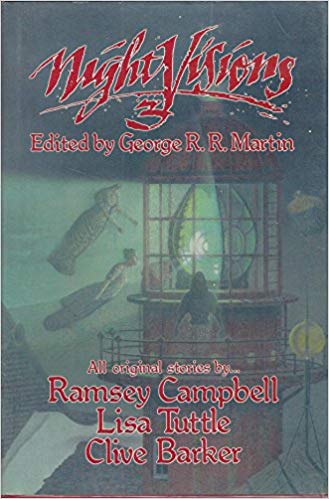 Within a year, this short story would produce a movie. Three years later, a comic series would be produced. Now in 2019, there are ten full length feature films, several comics series, cross over cameos featuring "Lead Cenobite", aka Pinhead, in multiple forms of popular culture, a fan anthology, and fan films.
Between the pages…
The story opens on Frank who is weary of his everyday dull life and has found a way to escape it. Frank quickly realizes that he made a mistake when the box, which should have given him his every desire, instead offers eternal torment.
Julia has grown tired of her husband Rory and attempts to cling to a one night stand she had with Rory's brother, Frank. When an ill fated cut supplies Frank with the needed blood to return from his damnation, Julia agrees to new sins to get Frank back.
The Hellbound Hearts is a tale of the lengths humans are willing to go to get whatever they desire.
Is it worth a read?
Yes! Even after 33 years, The Hellbound Heart is still one of Clive Barker's best. At roughly 170 pages, it won't take more than a few hours to read. While reading it again for this review, I also noticed that the story doesn't date itself. There are no references to outdated technology or use of long forgotten slang. This tale is as applicable today as it was 33 years ago.
The Hellbound Heart gets 4.5 out of 5 Cthulhus.

(4.5 / 5)