John Darnielle's debut novel, Wolf in White Van, is a New York Times bestseller, finalist for the Los Angeles Times Book Prize, and a National Book Award nominee. After learning this information a few months ago I HAD to get my hands on this book. Horror getting close to awards? Count me in!
But I didn't get my hands on that one, I instead ended up with Darnielle's second novel, Universal Harvester. By the looks of the blurbs on the front and back covers, I figure it would do for now, I can still get the experience of reading this writer. Sometimes these things happen in life for a reason, right?
What's it about?
We follow several characters, afflicted by the same questions of how to continue after sufferring an irreplacable loss. Each of the characters suffer in silence, leading to the inevitable reality of what we do and the choices we make, as humans, when someone we need is ripped from us way too soon. Way before they should be.
Being led by a possibly unreliable narrator, an unknown "I" scattered throughout, we start with a teenager working in a movie rental store who discovers some spliced footage on some of the VHS rental tapes. His investigation into the mystery footage takes him on a journey of finding his place in the world. He finds peace? Maybe in another version of the story. 😉 Or does he?
"Not everybody wants to get out and see the world. Nothing wrong with that. Sometimes you just want to figure out how to fit yourself into the world you already know." (pg. 60)
What's so great about it?
Darnielle handles and recreates the intricacies of some very complicated emotions. He gets it right. No joke. He gets it right. From innocence to shame. From eagerness to severe emotional pain.
The amount of depth we get with every character in only 214 pages (Picador paperback), is enough to praise. Now, to get this full depth, to take away more from the story than you came with, you MUST read what isn't written. The author communicates much of the story 'between the lines'.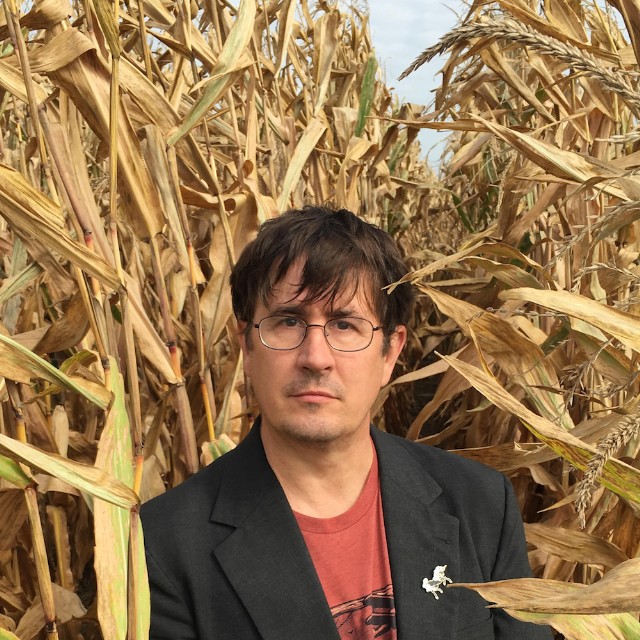 I can't help but feel a twinge, a little poke of hope as I consider the novel in entirety. The resilience and strength humans can, if wanted, find in recuperation from grief.
"Curiosity had always felt, to him, like something you ought to be ashamed of, an accusing finger pointing out that there's something you don't know yet." (pg. 176-77)
My thoughts
Afterall, I feel refreshed. It is the best when I see horror executed in the deep sensible way that Darnielle pulls off with Universal Harvester. The subject matter and how we are pulled through this mystery of what's on the tapes was fun. I found myself thinking one thing would happen and Darnielle would pull me in a different direction.
As much as I wish I could rate this piece higher, the transitions between thoughts, between characters and time periods caught me off guard. I need to be eased into his style instead of thrown in right at the start. It took some getting used to, simple headers or some different formatting would be of great help in this area.
I must say, at the end of the day, I am very grateful I ended up with this novel in my hands…now to find Wolf in White Van!
(4 / 5)
So if you're into Horrors of being human, Horrors of failed expectations and grief and pain, check this out. Pull up a pillow and blanket, sit on the couch, and read it in one sitting. Yes, better in one sitting.
I am very interested in the thoughts of others on this piece, let me know what you thought of Universal Harvester in the comments below!
Photographs pulled from Google Images.