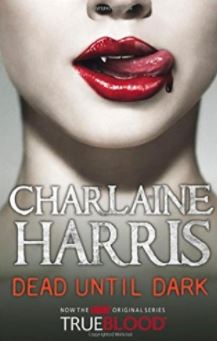 There I was, surfing the paperback shelves of my former 'go-to' book store, the Atwater Library Book Store. I was on the phone with an associate editor of mine and I joked about buying the Sookie Stackhouse mystery book. It was all of 25 or 50c. She warned me against it, but insanity won out.
I'm a big fan of the show (or at least collected seasons of the show, we all know the writing and the coin-toss that is the script changes got funky sometimes).
Is the book better than the show?
In an answer—no. Sorta. But. no.

=
The energy of the show, the charisma of the cast, and the damn right sexiness of it all is almost entirely missing from the book.
Jason is like creepy as fuck in the book. Do the math on the age—then figure out the 'football' playing and 'college'.
Lafayette is umm…not really Lafayette. It seems the only character that was consistently cool in the show is just about absent in the first book.
Rene — well, let's just say Rene is CAF like Jason, too.
The book does, however, have merit.
No Tara. That's right, the first book is completely Tara-less. For that alone, I can give the book 3 1/2 fangs.
Smash—but only if on sale.
If you are wondering as I did, so many winters ago—is this book worth buying/reading? The answer is 'yes, but only if you want to fill that True Blood world in a bit more and only if it's on sale (or free).
If you feel like buying it full price, well—you won't get what you pay for.