Whoops-A-Doodle
Dedicated to the memory and spirit of Fredrick Brown
Mot moved down the Eternal Hallway with an effortless glide. He was tall, 8 foot 2 and a half inches to be precise, dressed in a black cloak, hood over his head, obscuring all facial features. In his bony left hand, he carried a long scythe parallel to his body.
Mot had been moving down the hall for somewhere between 750 and 900 years, give or take a decade or two. He wasn't exactly sure as he hadn't checked time before embarking on his journey. Time isn't relevant to an Angel of Death.
Screams, throat rattles, and guttural moans from the eternally tortured were piped into the Eternal Hallway like Muzac in a suburban mall. Mot hummed along to his meeting wondering how long he had been traveling because he knew Bilé would chastise him if he were tardy. While it was impossible for Mot to be tardy, existing outside of time and all, Pwcca would burn him nonetheless. It was what Tezcatlipoca did, burn and torture and other things unspeakable.
Mot was also going through the innumerable names of Yaotzin. He had so danged many. Besides Bilé, Pwcca, Tezcatlipoca, and Yaotzin, other favorites were Adramalech, Apollyon, Mantus, Melek Taus, Mictian, Moloch, Nergal, Nihasa, Samnu, Sedit, Yen-lo-Wang, and many more unnavigable with a human tongue. His friends often called him Hoof.
Mot was not his friend, so choosing a name with which to address him was a befuddling task.
Several hundred years later Mot arrived at his destination. Standing in front of the door he removed the round, yellow smiley face pin from his cloak and dropped it in his pocket. "You got to go in the pocket for a while, Ted." He had named the smiley face pin Ted. "Just for a little while."
Uniform accessories were forbidden and Samnu was a stickler for dress code. Mot checked his breath to make sure it was putrid, shook his bony arms to relax and loosen up, then finally grabbed the handle, turned the knob, opened the door, and walked in.
The door creaked open like a rusty castle drawbridge. Mot glided into the outer office and stood in front of the secretary's government surplus metal desk.
He stood for what seemed like fifty years. The secretary was typing memos or some such on an old Underwood typewriter, oblivious to Mot standing before her. She was a timeless hag, snaggletoothed, with open sores oozing puss, and wearing an immaculate Guy Laroche black dress accented with a pearl necklace and baby teeth earrings. She finished the memo with a flurry of mad typing, ripped it out of the Underwood, and slid it neatly on a stack of papers in her outbox. As she turned to Mot, a tricolored scab fell from her neck along with several ashy flakes. The skin on her face, what was left of it, had turned to leather and was stretched drum tight. Her empty eye sockets were black as pitch. Her eyeballs were missing, but her eyelids still clung to her forehead, drooping lackadaisically over the sockets. The left one still had a few lashes. The secretary's name was Marzanna, her friends called her Marge.
Mot was not her friend, either.
"And how are you, Marzanna?" Mot inquired politely.
"Shitty," she replied.
"Glad to hear it." Mot rocked on the balls of his feet, drew a deep breath, and continued, "Is he in?"
"He's been waiting," Marzanna said testily. As she spoke, a left incisor fell out of her jaw and into her mouth. She rolled it with her wart covered tongue and spit it into a wastebasket across the room. "You are his last appointment. He's anxious to leave for the weekend."
"It's the weekend, is it?"
"It is if he wants it to be," she paused and lined her empty, gaping, soulless eye sockets directly at Mot, "and he always wants it to be the weekend."
"Yes, of course, who doesn't look forward to the weekend. Seems like it never gets here," Mot laughed awkwardly, "mostly because it never does."
Crickets crawled out of Marzanna's left ear hole.
Mot knew he should stop talking but he kept hearing words drop out of his mouth, "Sorry if I'm late," he turned and pointed a bony finger, missing the top joint, towards the open door, "They don't call it the Eternal Hallway for nothing, you know."
More crickets crawled out Marzanna's left ear.
"Have a seat," she said, dust spraying out of her mouth as she spoke. "I'll tell him you've finally arrived."
"Ahh, yes, thank you." Mot turned and surveyed the outer office. If memory served, they had redecorated since he had last visited. His remembrance from before was the office had been medieval, heavy on blood, and tones of excrement. The room was now more inquisitiony with holocaust accents and hints of BDSM with no safe word. As he took a seat in a leather wingback chair, making sure the spike went straight up his ass, Mot asked, as casually as he could muster, "Any idea why he wishes to speak with me?"
If Marzanna had eyes, she would have cut them in his direction to signal Mot he should shut up. She didn't need eyes to convey this message. Mot sat quietly. Marzanna picked up the phone, and viciously hit the intercom button. After two beats, "He's finally arrived." After another two beats, "I'll tell him." Before she could hang up the phone, her hand fell off her wrist and into her lap, the receiver clacking to the floor. She took no notice. "He'll be right with you."
Mot sat quietly, squirming as little as an Angel of Death can when he is nervous and has a wooden spike up his posterior.
Soon enough the door to Nergal's office opened and he stepped into the outer office. He was tall, though not as tall as Mot, thin, and his face was pale almost to transparency. He had no outstanding features save a pencil thin mustache. His suit was black and for a splash of color, he wore a lavender beret atop his head at a rakish tilt.
Mot, thank you for coming, unimpale yourself and come on in.
"Thank you," said Mot. He carefully rose and glided ahead of Adramalech into the inner sanctum.
Maggie.
"Yes, sir?"
Hold my calls.
"No one calls you."
I know.
He turned and walked into his office. Mot was standing in front of a six foot tall, twenty foot wide, and ten foot deep black marble desk. The walls of the office were yellow fire and the floor was high viscosity lava. The room smelled of sulfur, ragweed, and lemon rinds. Nihasa closed the door behind him and walked to his desk.
I'm sorry to take you off the streets, Mot, but HR is climbing up my ass about you and I think you know why.
"I more than meet my quota, I'm top 15 percent every quarter."
It's not production, Mot, it's method.
"You said snot."
Don't humor me, Mot.
"No, sir."
Mantus walked behind his desk and sat on a giant golden throne.
Please, make yourself comfortable, stand in the boiling diarrhea barrel.
Mot glided to the barrel of boiling diarrhea in the middle of the room, "Head first or feet first?"
Feet first is fine.
Mot climbed into the barrel.
Comfortable?
"Not really."
I have reports here. Melek Taus shuffled through papers on his desk, found the report he was looking for and began to read.
Intake says some people are arriving in hell snickering. He looks up to Mot and shrugs his shoulders and shakes his head.
What the what, Mott. Snickering?
"Uhm."
That's not all.
Shuffling more papers he comes up with another report.
Here's one that says chortling. Chortling, Mot. Pause for emphasis. I don't even know what chortling is but I'm pretty sure it is worse than snickering. You are a freaking Angel of Death dispatching souls to hell. They are not supposed to arrive chortling and snickering. That's for souls going the other way.
"Some are scared," pleaded Mot. "Some are really scared, and disconcerted."
Sedit rubbed his temples.
Explain to me this method of yours I've been hearing about.
"Well, I sneak up on them," Mot crouches in the barrel of boiling diarrhea as best he can, raises his scythe and torques his back, "then I whack their head clean off," he lets rip a swing of the scythe, "and as the head tumbles and rolls I say, 'Whoops-a-doodle.'" He stands straight and fidgets a might. "Kind of ironic like, you know. Whoops-a-doodle."
Whoops-a-doodle.
"Whoops-a-doodle."
Long, slow, heavy sigh from behind the desk.
First thing, Mot, and take this as constructive criticism. So, you cut their head off in one fell swoop, which is okay, I suppose, on occasion, but it would be better if you hacked them up a bit. Use the pointy end of the scythe to stab them, then slice and dice a little. I mean, we gave you the scythe for a reason. One, it looks cool, especially with the robe and all, and two, it isn't very efficient for killing people, you have to work at it. So take advantage, Mot, come on, ingenuity, my man.
"I see what you're saying."
Do you, Mot. Do you really?
"Yes, sir."
I need to know that this time, you really hear what I'm saying.
"I do. More stark terror, less irony and whimsy."
Stark terror ALL the time, irony on occasion, to break the monotony. Absolutely no whimsy. Whimsy is out.
"Got it."
No more whoops-a-doodle?
Mot sighed, his hood slouched, he whispered, "Whoops-a-doodle is right out."
Moloch slaps both hands on the black marble.
Excellent, he exclaimed.
Mot began to climb out of the barrel of boiling diarrhea, careful not to spill any on the lava floor.
One last thing, Mictian said.
Mot was one beaten down, hapless Angel of Death. He looked mournfully to Yen-lo-Wang.
You know what I'm going to ask for. He held out his hand.
Mot sighed, reached into his pocket and withdrew Ted.
You know we freaking see you. Everywhere. Throughout eternity, time and space.
"I know."
Mot stretched out a shaky, bony hand and gave the smiley face button to Apollyon, who took it, opened his desk drawer to reveal hundreds of other smiley face buttons with names like Billy, Joey, Fred, Buddy and so on. He dropped Ted with the others and closed the drawer.
So we are all clear, are we?
"Yes, sir."
Go knock them dead, Mot.
Mot shuffle-glided out of the office and back down the Eternal Hallway.
Mark A. Nobles is a sixth generation Texan. Born on Fort Worth's infamous Jacksboro Highway, Markproudly claims blood and kinship with Thunder Road's gamblers, outlaws, and wastrels. His work has appeared in Cowboy Jamboree, Sleeping Panther Review, Crimson Streets, Cleaver Magazine, Curating Alexandria, The Dead Mule School of Southern Literature, and other publications. He has produced and/or directed three feature documentaries and several short, experimental films. Mark lives in Fort Worth but hopes to die in the desert. He loves his two dogs, two daughters, and Texas, but not necessarily in that order. He can be found and followed on Facebook @ Flyin' Shoes Films.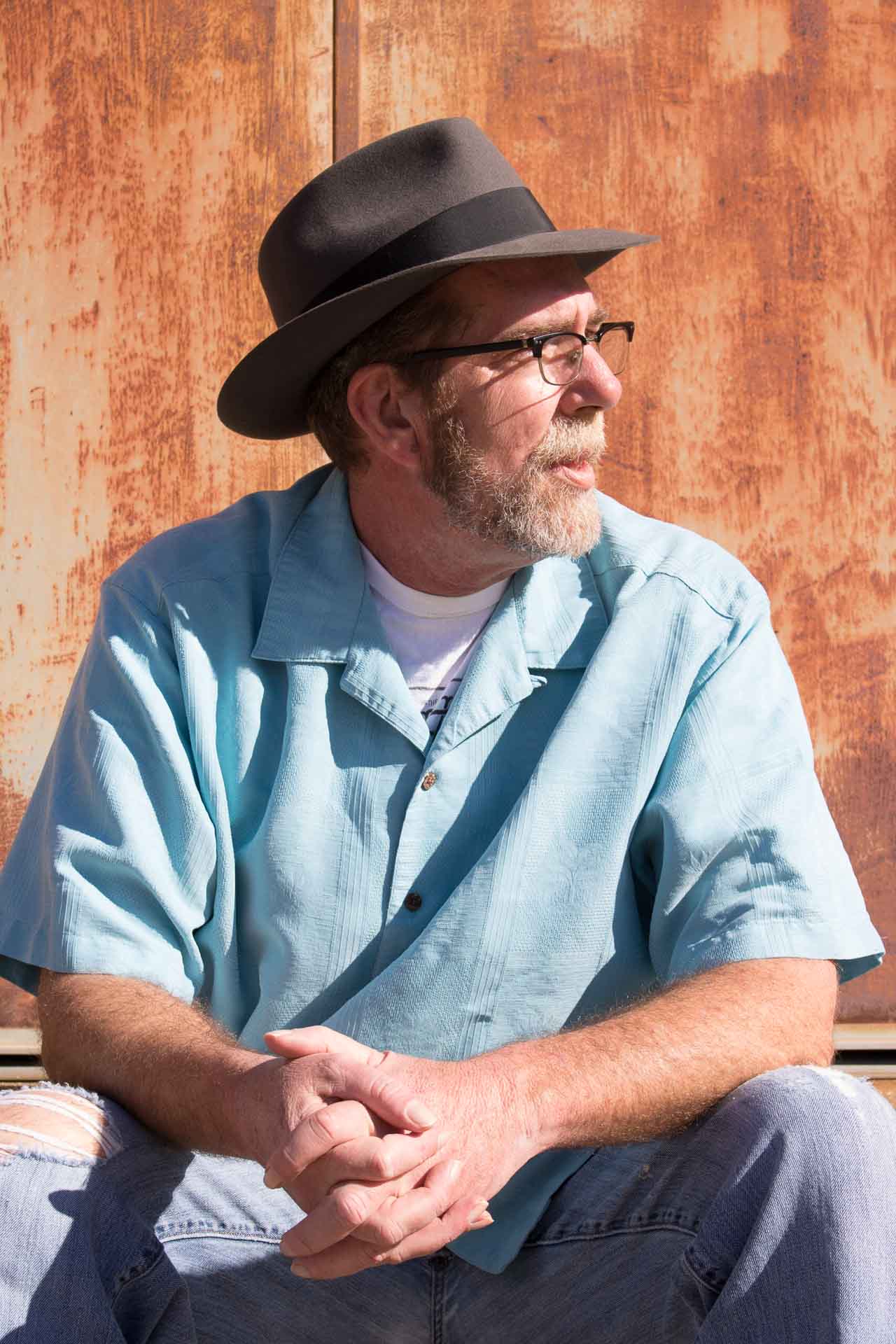 Nightmarish Nature: Vampires Among Us
This is the kickoff to a new series exploring nature that is kind of horrifying, at least in ways. Our first subject is Vampires Among Us. There are lots of animals named for vampires, sometimes due to folklore and sometimes for their appearance (like the Vampire Squid), but most of these animals don't have blood sucking tendencies.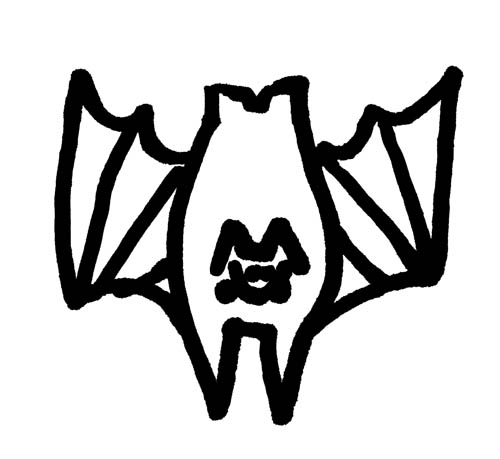 Bats & Birds
There are legit vampire leaf-nosed bats in Central and South America that drink blood. They feed on mammals and are often shown to feed on livestock. They'd be kinda cute if they weren't so creepy. There are also vampiric birds: some finches in the Galapagos have developed the taste for blood of other birds, mainly seabirds that flock to the islands to raise their young.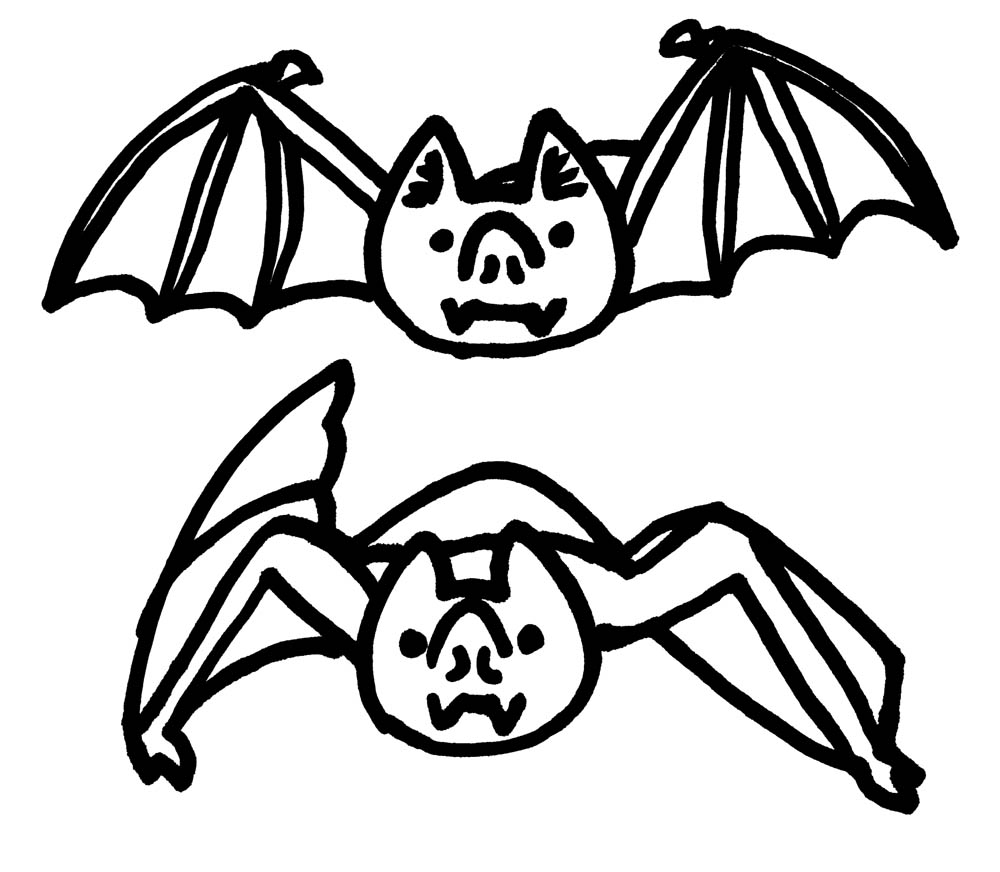 Leeches & Lampreys & More
And then you get into leeches and lampreys and other denizens of the water that are known to attach themselves to larger creatures and drink their blood. Leeches were even believed to have medicinal value (and still are in certain circumstances). And there are also numerous plants that are known to be parasitic and feed on other plants, wrapping their roots or vines around others to steal nutrients.

Spiders
Now I'm going to drift off into the realm where this becomes truly horrific. Spiders. Now, spiders aren't vampires per se, seeing as how they actually kill their prey – they don't just feed off of it while it remains living and wanders about its business. But because of their structure, they cannot eat solid foods, so they have to inject their prey with enzymes to liquefy it so they can slurp it out like a protein shake. That's sort of vampirism on steroids if you ask me, just the kind that no one is coming back from.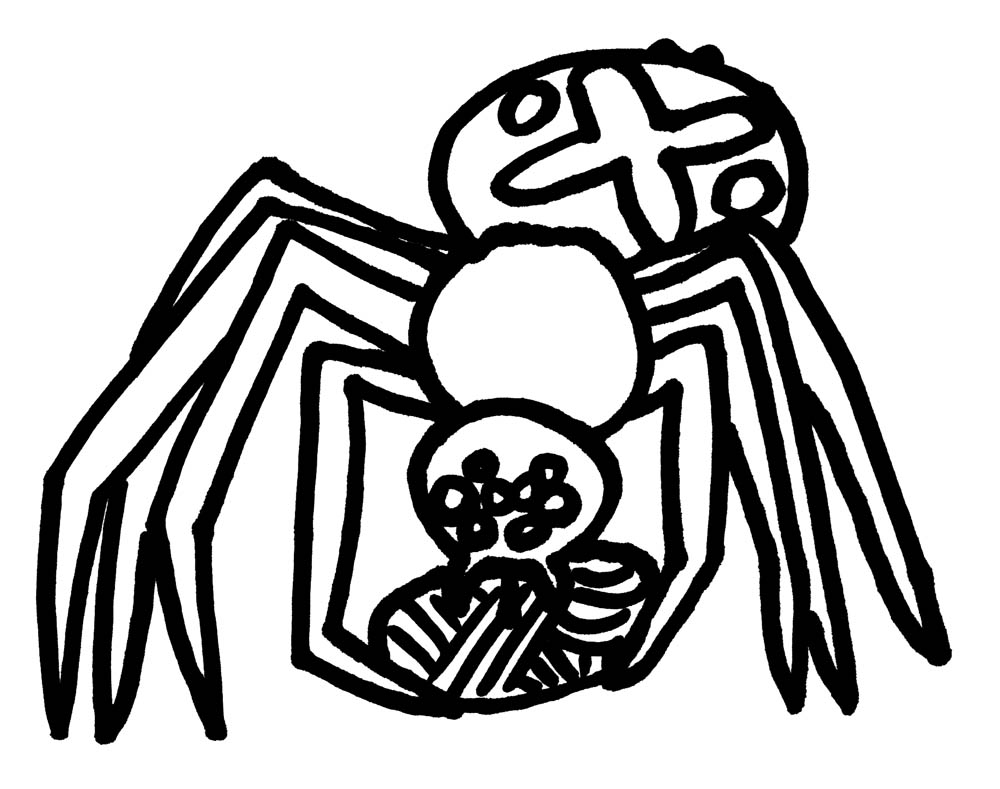 Bloodsucking Bugs
But let's get back on topic. Now let's consider mites and ticks and fleas and mosquitoes and the like. Some drink blood for their survival; others do so as part of their reproductive cycle (like mosquitoes which otherwise eat fruit and nectar but need the extra protein from blood to grow their eggs).
Ticks need to feed on blood once at every stage of their life cycle and can pick up diseases along the way (like Lyme Disease) but don't always do so. Different ticks are more likely to come in contact with different things and often humans are not their preferred meal but they are opportunistic and will feed on whatever is available when necessary. Symptoms of illness from tick bites may take years to develop and can have really weird side effects (like the allergy associated with Lone Star Ticks which makes a person unable to consume mammalian flesh).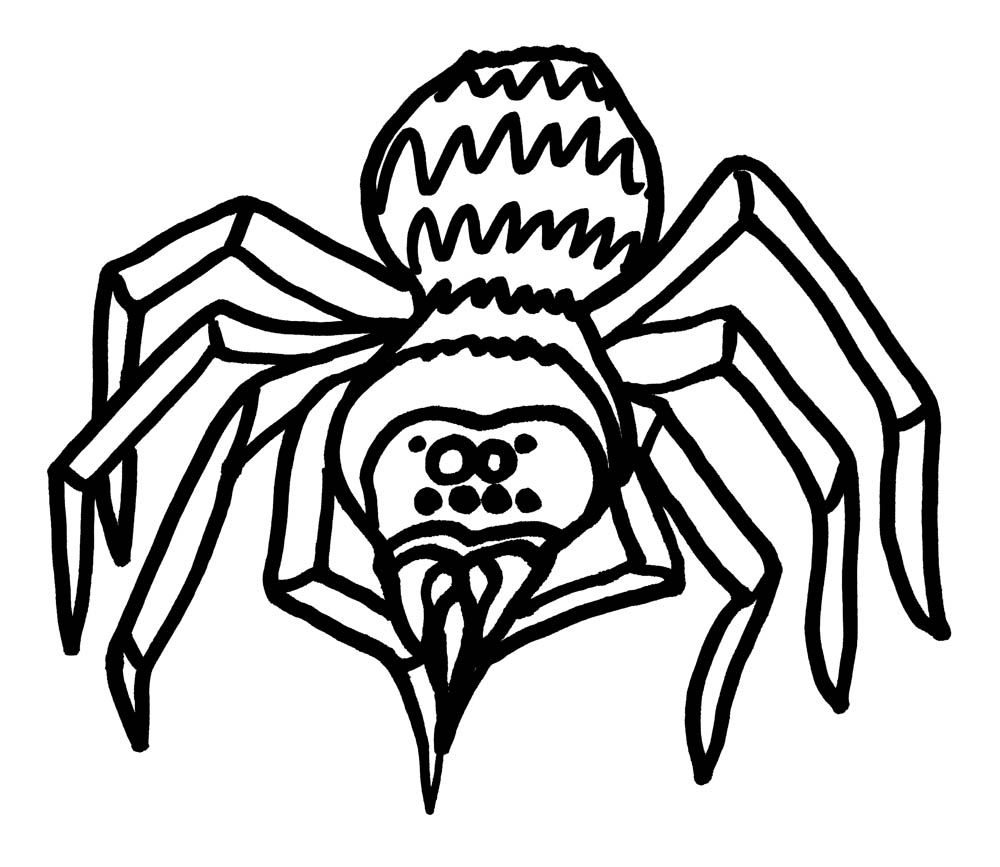 Anyway, here are some brief glimpses of vampirism in nature. Thank you for joining us for Nightmarish Nature and may you avoid getting bitten by any true vampires among us… And I still think spiders take first place in the creepy eating category here, even if they aren't technically vampiric.
Buried Treasure by "Dread Pirate" Jennifer Weigel
This story came to me in a sort of roundabout way from a rather unusual source. So I thought I'd share it with you, dear readership, and see if you can make heads or tails of it. – Jennifer Weigel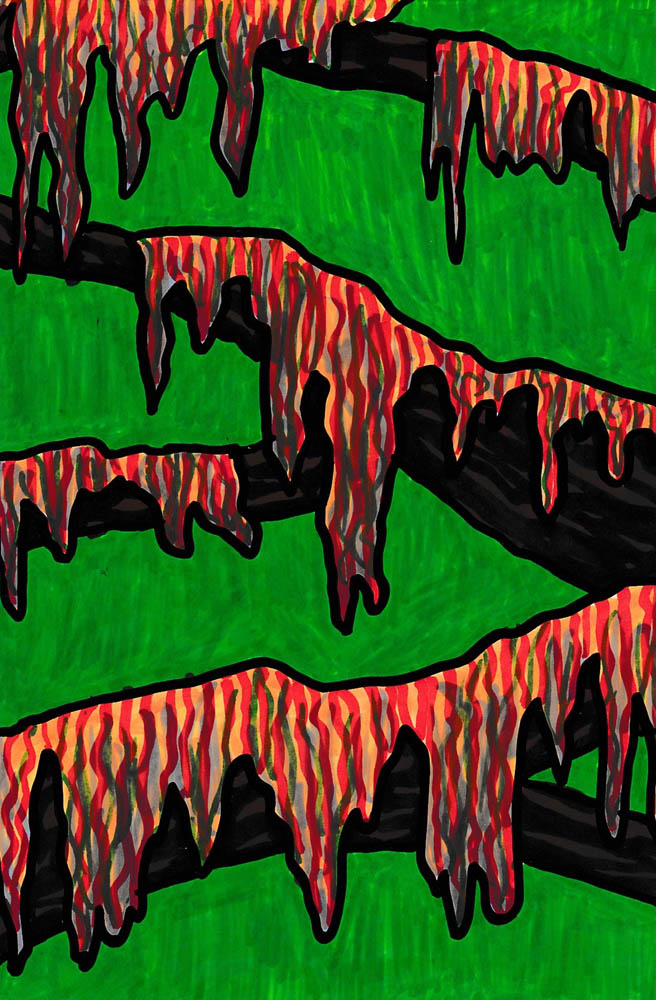 Dread Pirate Rum Tum Tugger could tell this was the right spot.
The site, beneath the sweeping limbs of the Live Oak, Spanish Moss swaying gently in the breeze, was a perfect match to the crude map he had bought off that soothsayer Deuteronomy.
The earth moved easily, as if it had been excavated previously. He dug in with greater fervor with each swipe. The sandy soil gave way to reveal something hard. He scooped and smoothed the remaining detritus from the surface as he uncovered a box.
The carton was simple.
No markings; no ornamentation; no writing. Just a plain cardboard crate, brittle from having been buried for so long but still sturdy. He hoisted it from its burrow.
"Ha HO!" he shouted to the passing breeze, rousing a small cloud of birds that erupted from a nearby thicket. They captured his attention for a moment, but he quickly refocused and returned to his task.
The box was locked but no difference.
Any self-respecting ruffian like himself could pick a lock in seconds. And he did so with panache, as was his way. He pried the lid open and licked his lips.
Inside was the legendary Kernel of Eternal Life, a small sparrow's heart, still beating.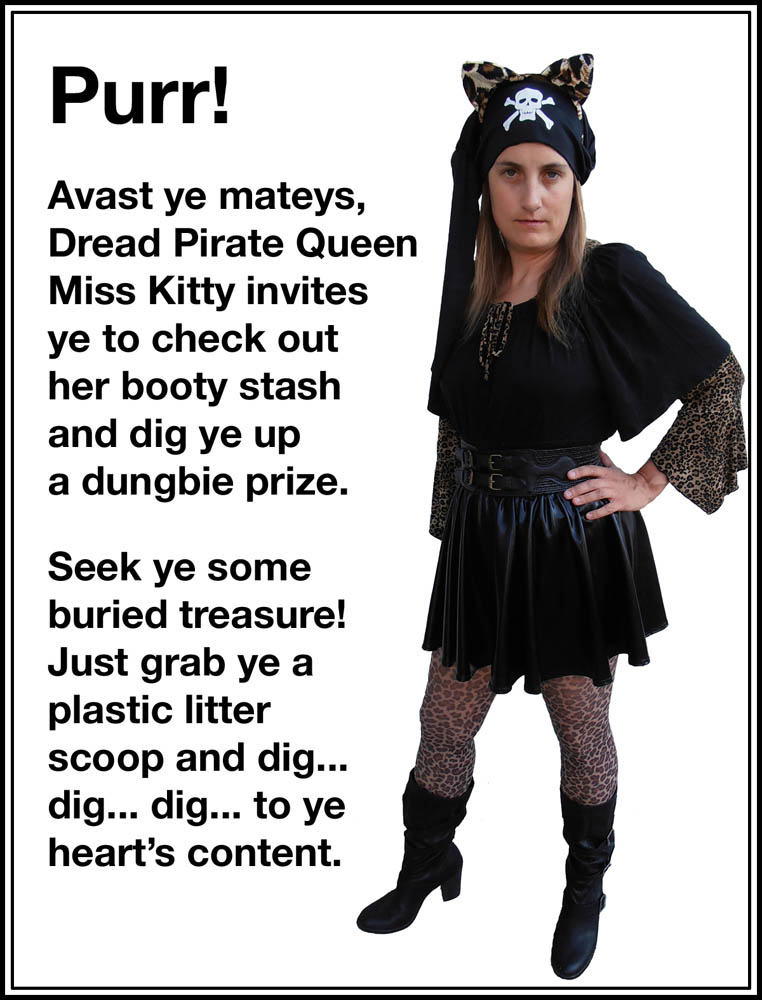 Artwork description: Myself as Dread Pirate Queen Miss Kitty wearing black bell sleeve shirt and black vinyl skirt with strapping leather belt over leopard print shirt and tights, with strapping leather boots, pirate head wrap and leopard cat ears.
Image text reads: Purr! Avast ye mateys, Dread Pirate Queen Miss Kitty invites ye to check out her booty stash and dig ye up a dungbie prize. Seek ye some buried treasure! Just grab ye a plastic litter scoop and dig… dig… dig… to ye heart's content.
---
I created this image for a promotional poster for a performance piece in a charity art show in which I, as Dread Pirate Queen Miss Kitty, hawked a carnival sideshow style sidewalk installation. For a mere $5 donation to the animal shelter the show supported, gallery goers could dig around in a kiddie pool full of litter to find a prize: a cheap plastic trinket from the dollar store. I had some takers, including one kid who seemed to really enjoy the digging and whose parents were all in, saying "You know, you can totally do that at home too."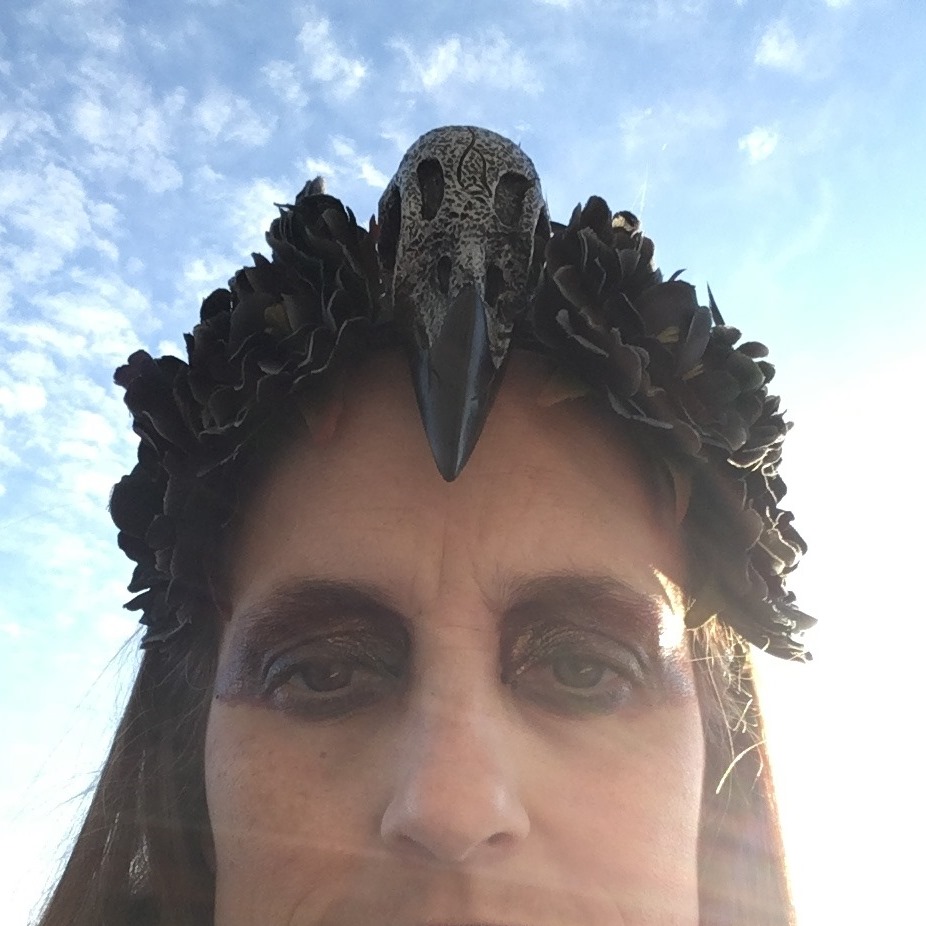 For more cat antics, we invite you to read C-2747's logbook here on Haunted MTL. Feel free to check out more of Jennifer Weigel's work here on Haunted MTL or on her writing, fine art, and conceptual projects websites.
Queen of Everything Mother's Day Wishes
Happy Mother's Day to the Queen of Everything… nothing gets by you.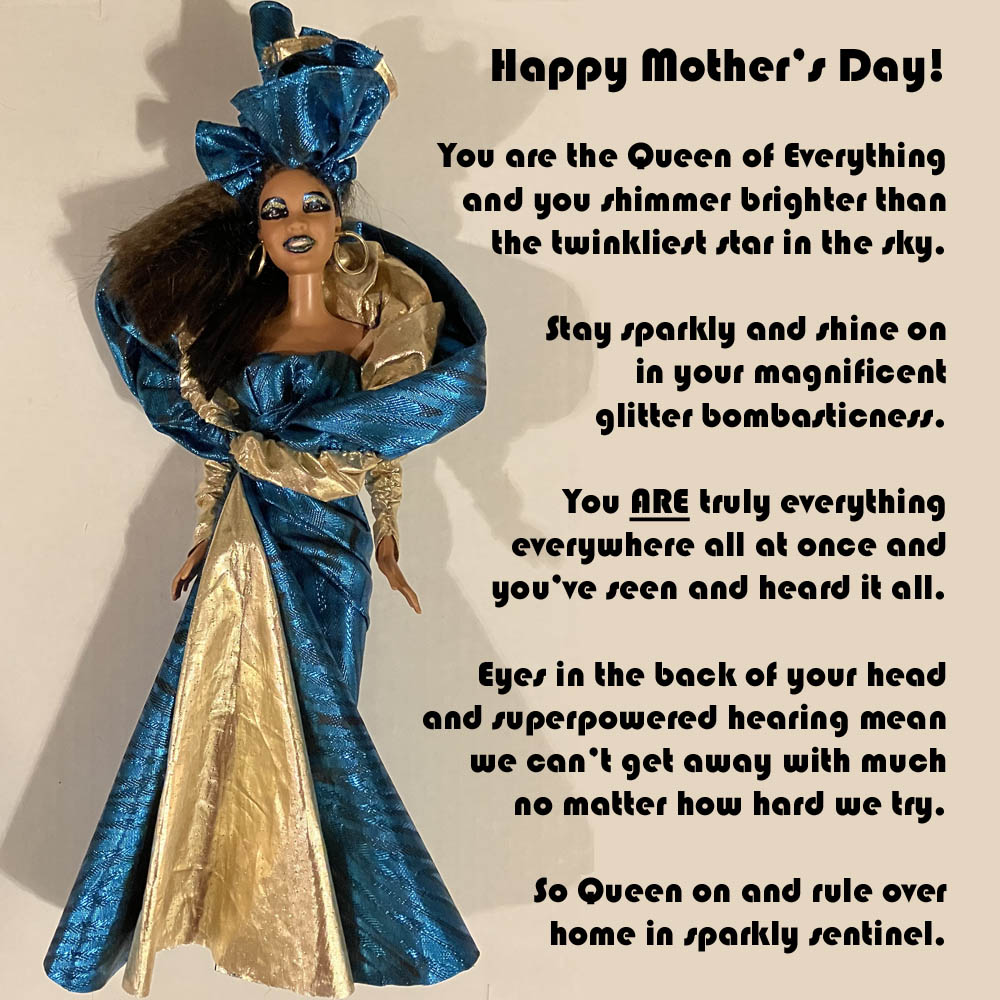 Artwork description: A Happy Mother's Day card featuring a picture of a Nefertiti doll with swooping hair, glitter makeup, and elaborate gold and blue headdress and evening gown.
Image text reads: Happy Mother's Day! You are the Queen of Everything and you shimmer brighter than the twinkliest star in the sky. Stay sparkly and shine on in your magnificent glitter bombasticness. You ARE truly everything everywhere all at once and you've seen and heard it all. Eyes in the back of your head and superpowered hearing mean we can't get away with much no matter how hard we try. So Queen on and rule over home in sparkly sentinel.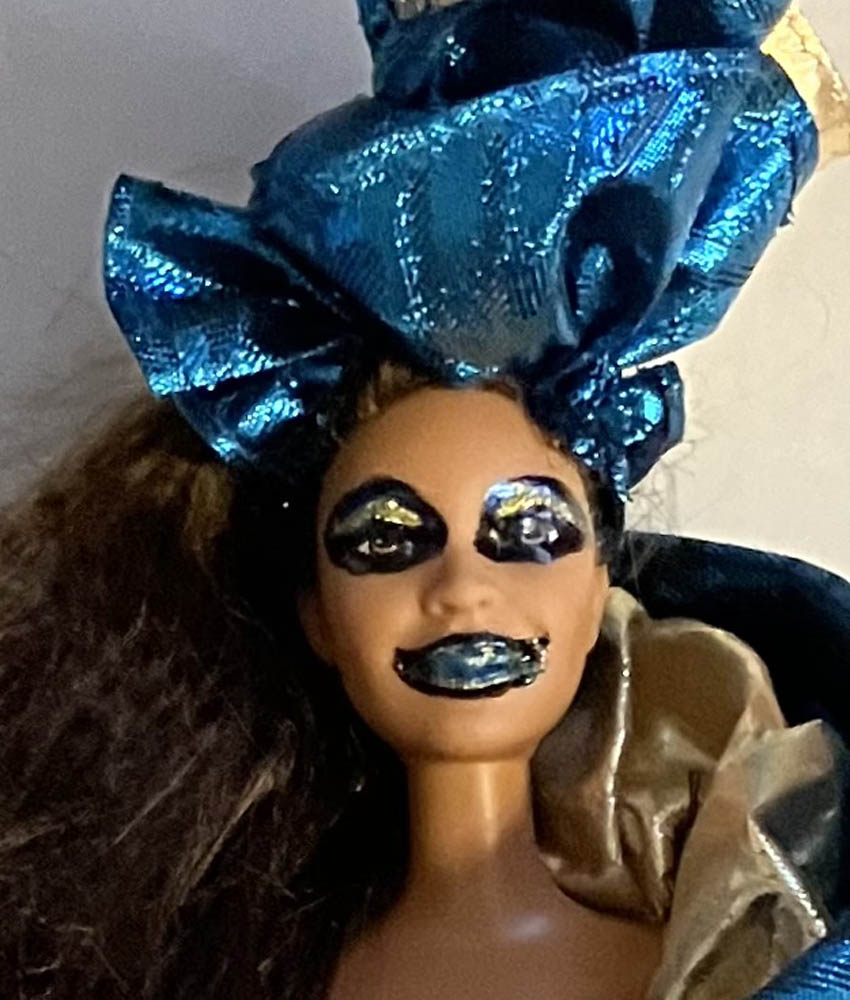 And may this be a testament to why us kids shalt never get you out of bed too early or run amok while you are getting ready to start your day… Because being the Queen of Everything takes planning and preparation…
Feel free to check out this Mummy Dearest Mother's Day card from 2021 here on Haunted MTL.