Fashion Zombies was created for a St. Louis, Missouri (USA) zombie-themed art exhibition called Expired. The final version was meant to be more-printer friendly, but here you can compare it with an exclusive glimpse of the unreleased version.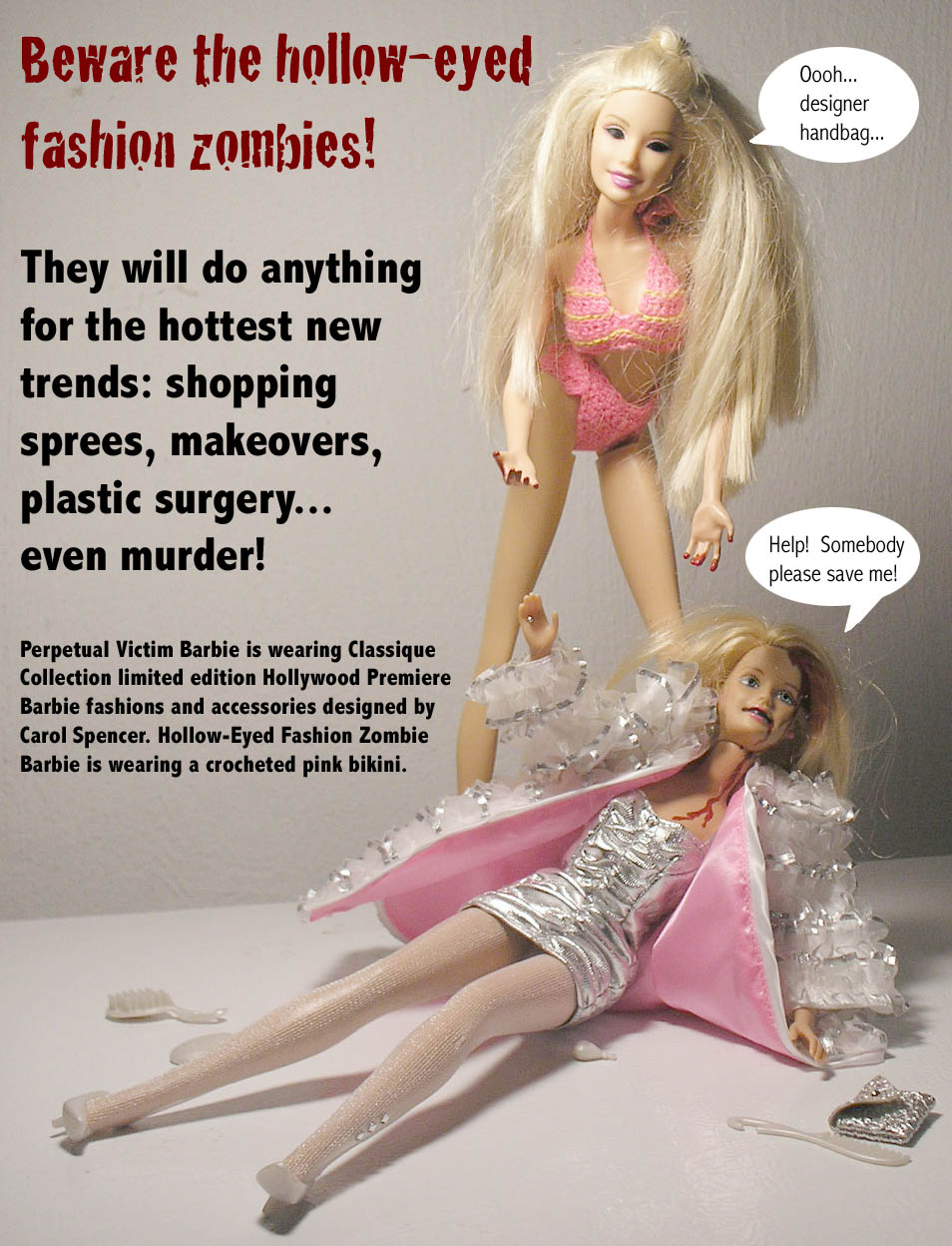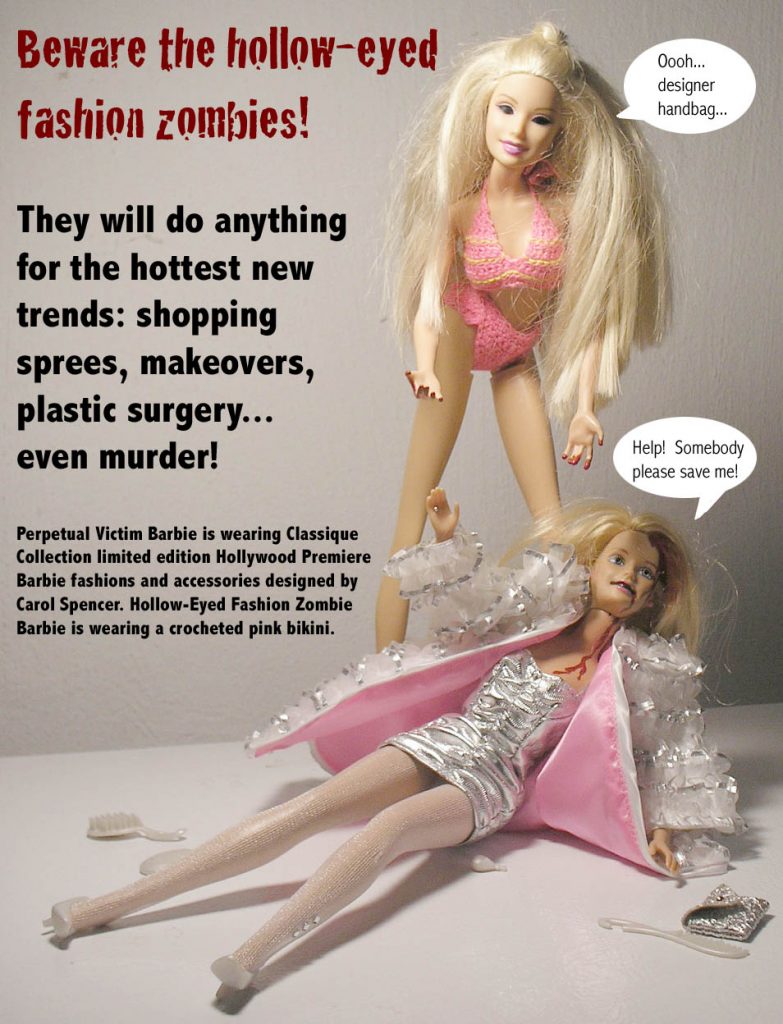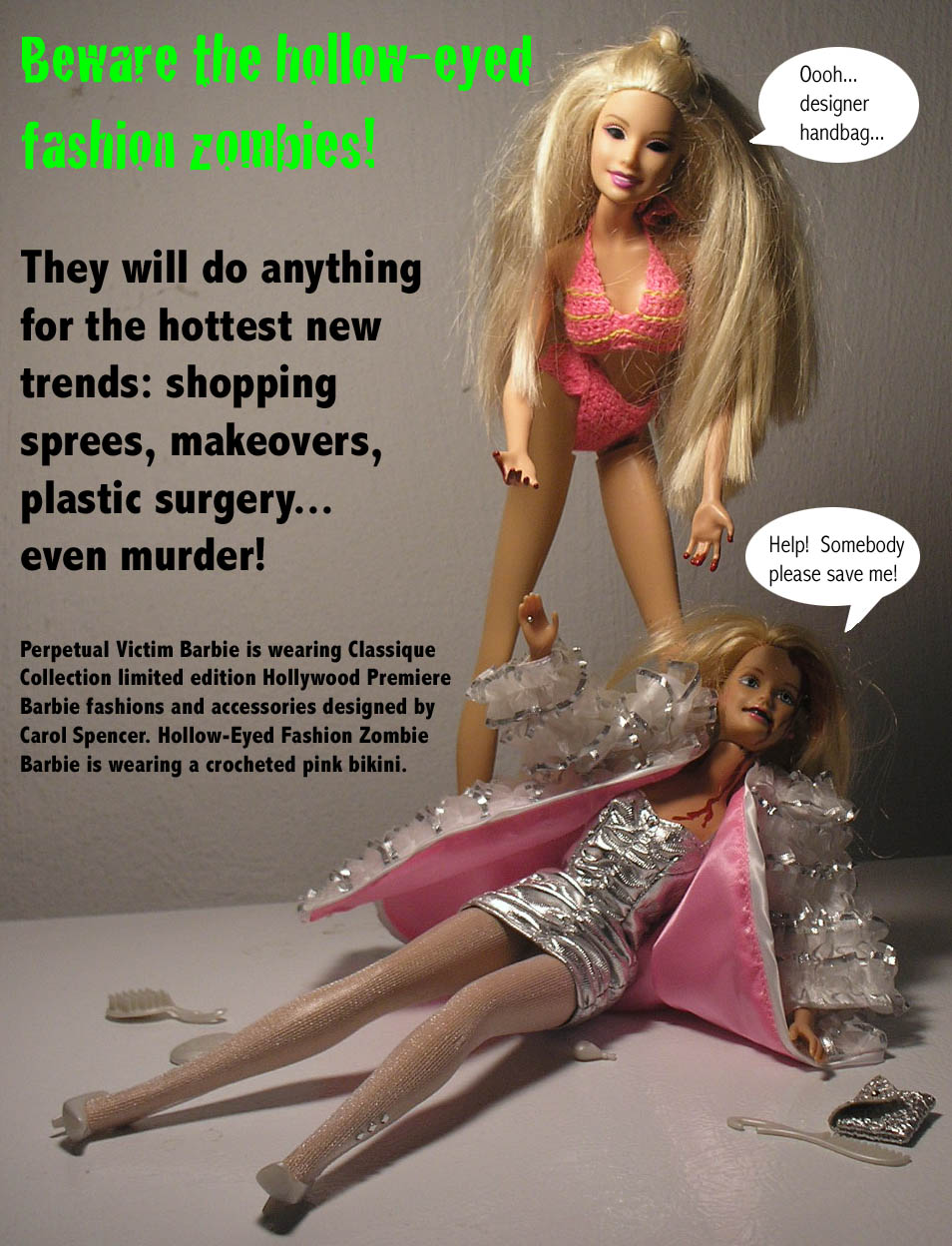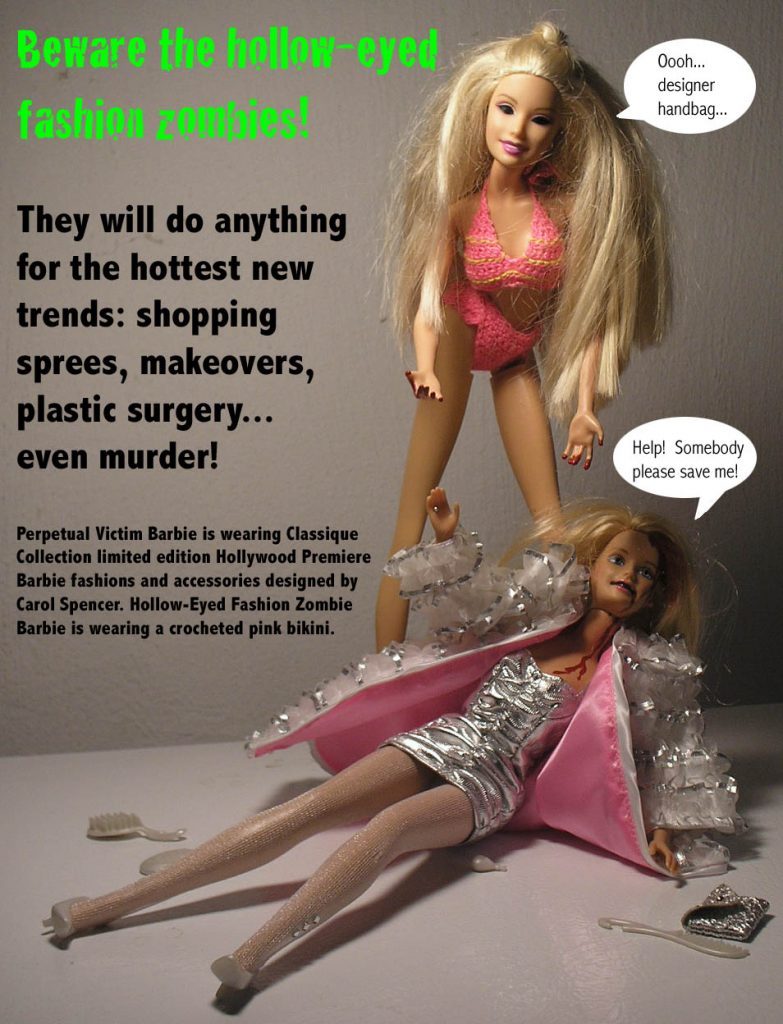 Artwork description: A magazine-spread photographic image. A tall new-style Barbie doll with completely blacked out eyes and blood on her hands leers over an old-style Barbie doll who is sprawled on the floor as if struck down, blood dripping from her temple. The tall Barbie is shown in a pink bikini halter top and bottom that appear to be hand-made from string. The fallen Barbie is wearing a gathered form-fitting silver lame dress with a pink-lined lacy ruffled silver and white coat, white nylons with rhinestone accents, and white heels, with a sparkly silver clutch and white pearl plastic accessories (brush, mirror, perfume bottle, comb) strewn about her on the ground. The tall Barbie has a speech bubble that reads "Oooh… designer handbag…" while the fallen Barbie has a speech bubble that reads "Help! Somebody please save me!"
Image text reads: Beware the hollow eyed fashion zombies! They will do anything for the hottest new trends: shopping sprees, makeovers, plastic surgery… even murder!
and in small text: Perpetual Victim Barbie is wearing Classique Collection limited edition Hollywood Premiere Barbie fashions and accessories designed by Carol Spencer. Hollow-Eyed Fashion Zombie Barbie is wearing a crocheted pink bikini.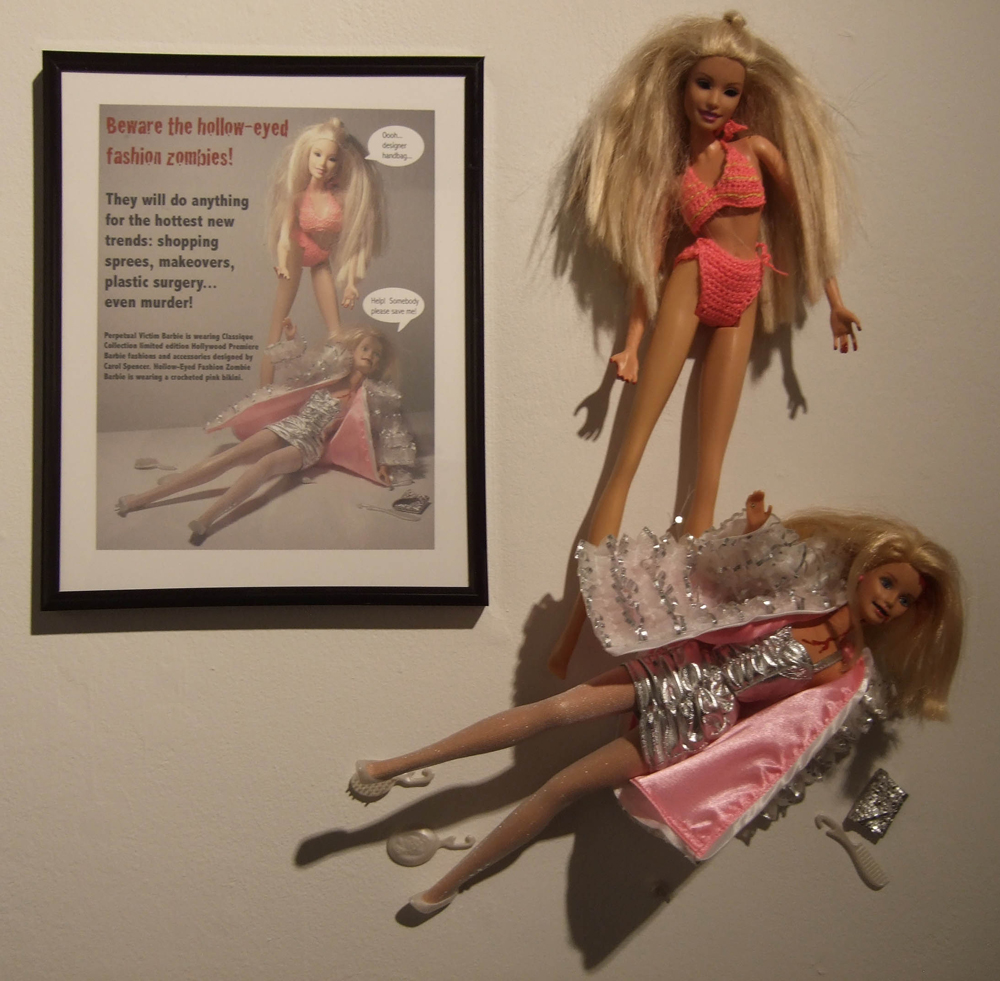 I was all dressed up for the reception and even got to attend The Addams Family onstage beforehand while in my garb. Our section of the audience kept turning to look at me in anticipation as if expecting me to break into song and leap onstage any minute.