Gatorz are HERE…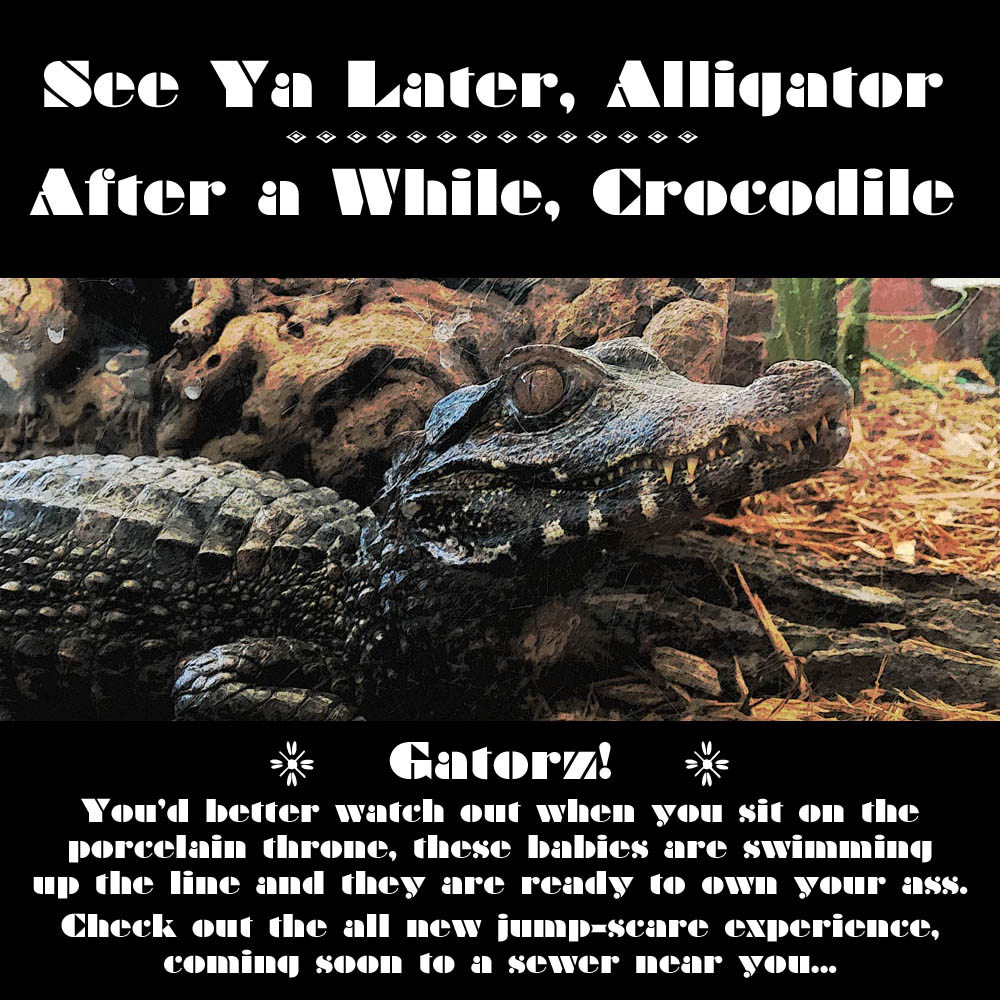 Artwork description: A poster warning of baby sewer alligators coming up the toilets featuring an image of a caiman.
Image text reads: See Ya Later, Alligator. After a While, Crocodile. Gatorz! You'd better watch out when you sit on the porcelain throne, these babies are swimming up the line and are ready to own your ass. Check out the all new jump-scare experience, coming soon to a sewer near you…
Sewer Alligators ARE coming!!! You can't run… You can't hide… And you certainly can't avoid them by standing on the toilet seat…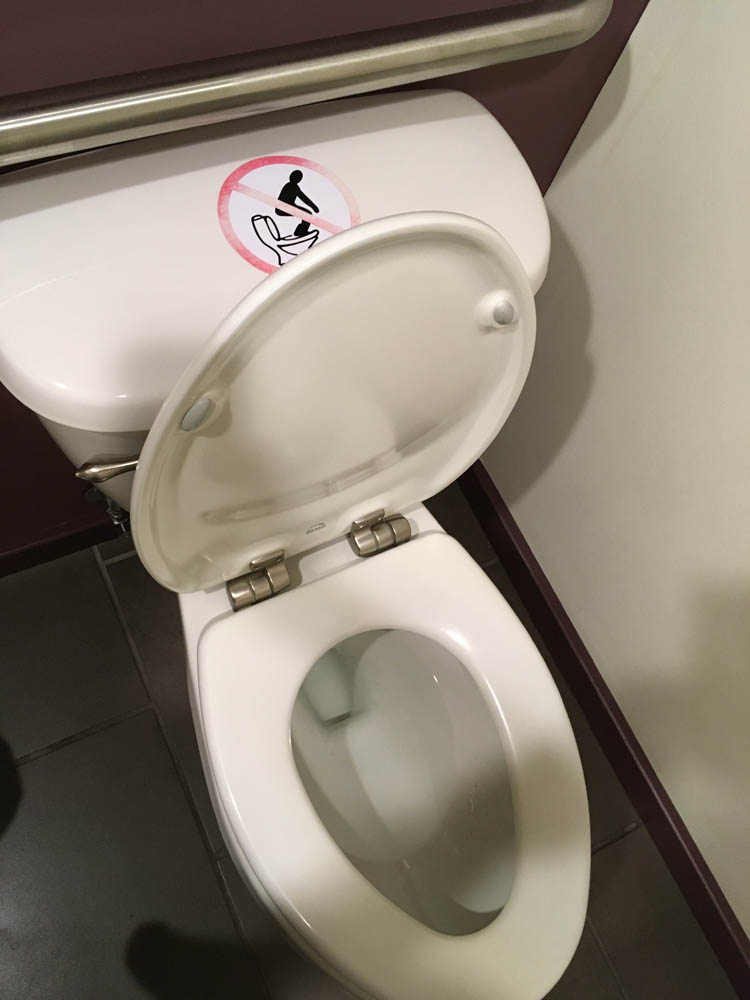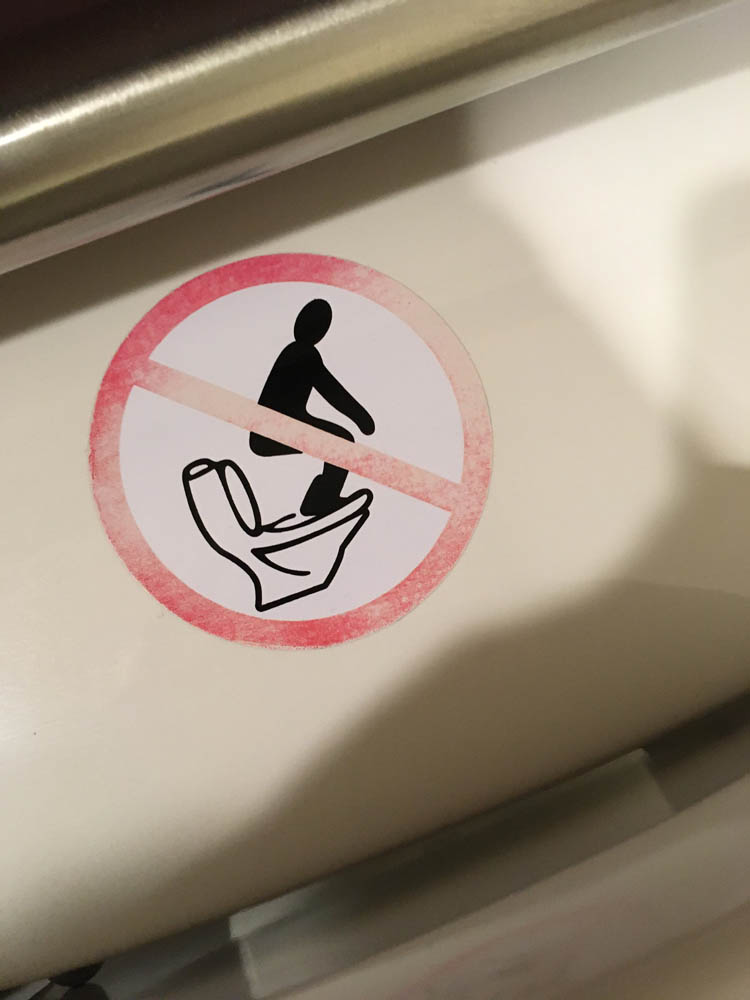 This is an actual toilet seat sign as documented in Kansas City, Missouri… Kinda makes you wonder…
Watch out for more abominations of nature, as documented here on Haunted MTL…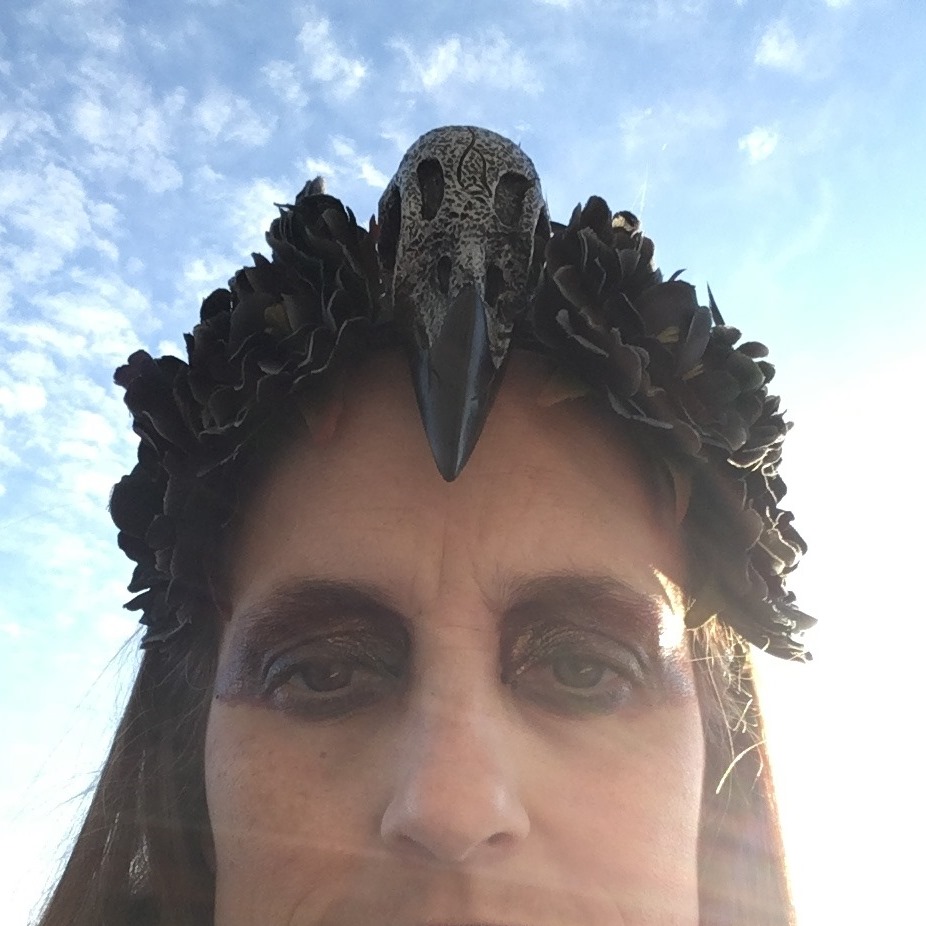 In keeping with the tradition of celebrating the first New Year Baby, the firstborn of the year, we are excited to announce the birth of Baybee Draconia Werewoof. Draconia was birthed at precisely midnight January 1, 2023 during a demonic ritual. We are still uncertain whether or not her mother survived the event. But, like any demonspawn, Draconia is already well on her way to ruling the world with an iron-clawed fist.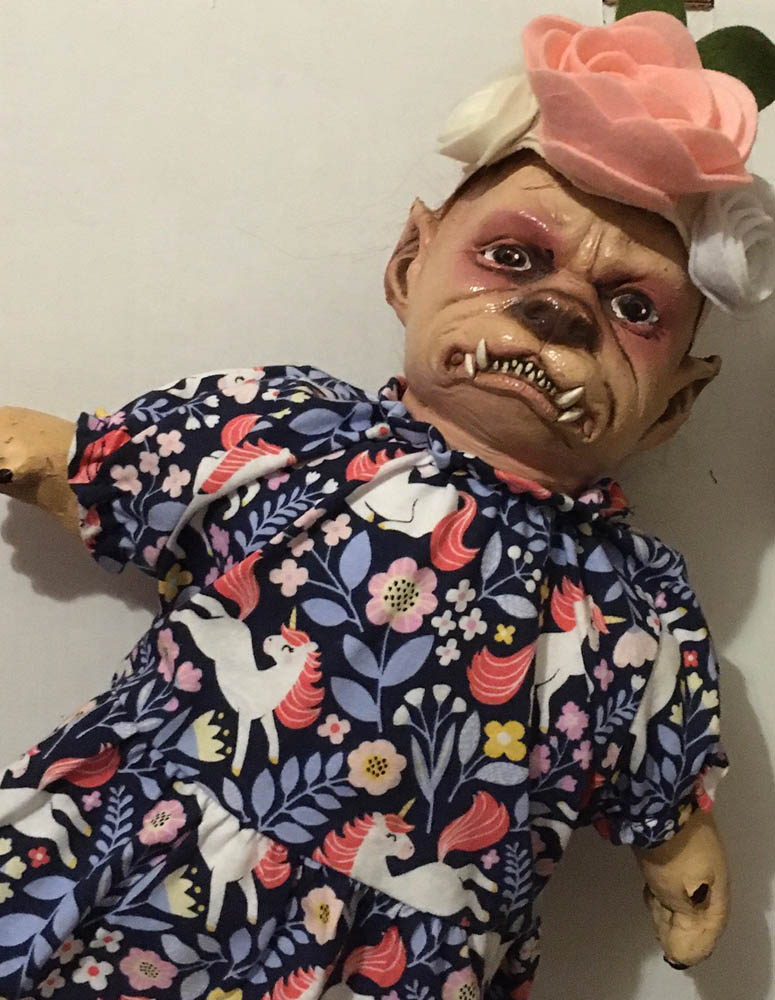 New Year Baby Draconia opened her eyes immediately and ripped apart the fancy 2023 sash she was christened with upon her arrival. She was already walking, teething, and mauling her nursery mates about an hour after her birth. After setting off two minor explosions and a small fire, she is starting to show a propensity for the Dark Magicks. Her experiences are limited so her mind control and delusional tendencies are still fledgling, but are sure to really take off as she takes in more of the world.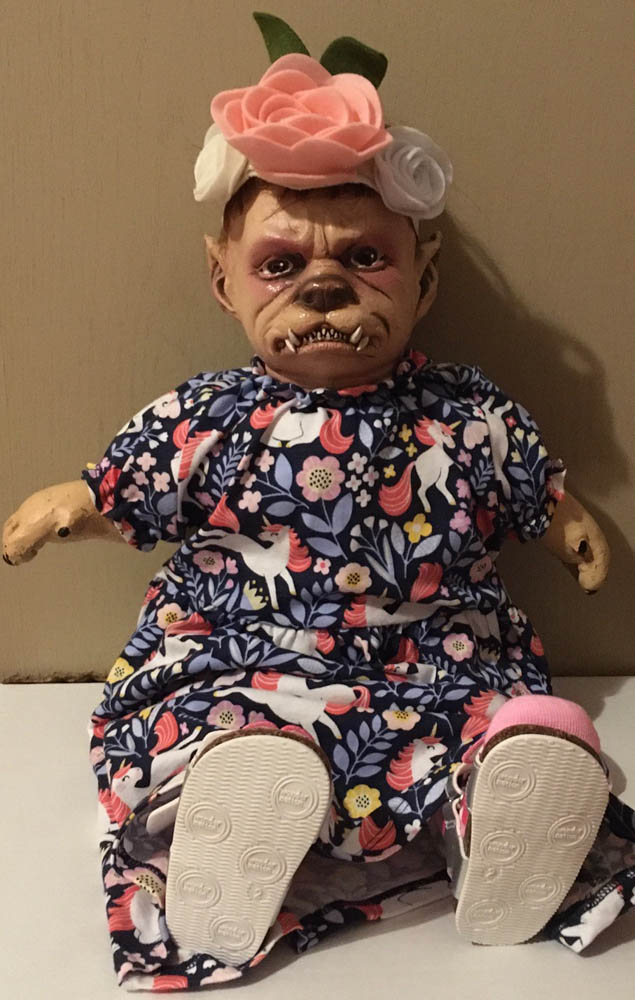 New Year Baby Draconia is expected to start schooling this year within her cultist circle. As her skills and following develop, she will begin to pave the way for the Spawn of Satan, Harbinger of the Apocolypse, so Draconia is the New Year Baby to keep an eye on.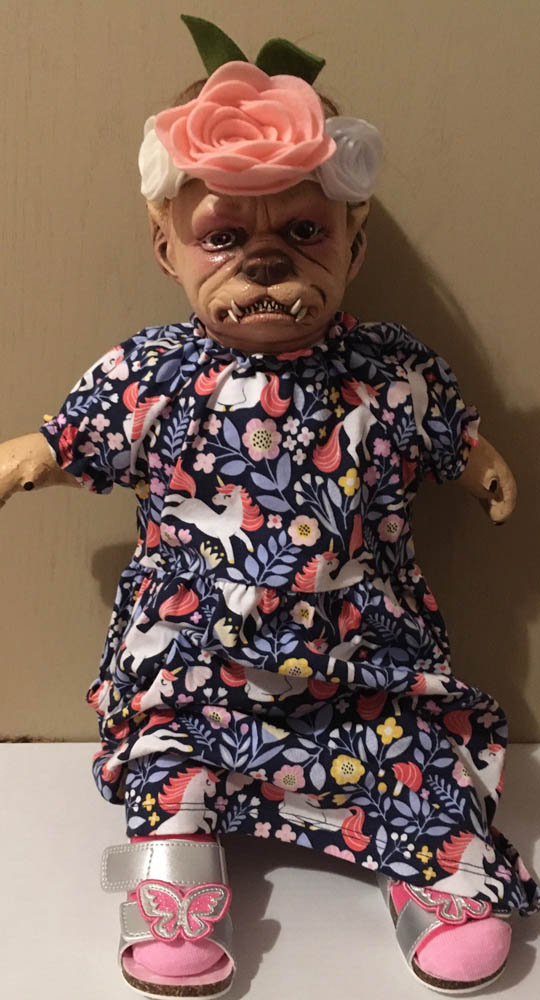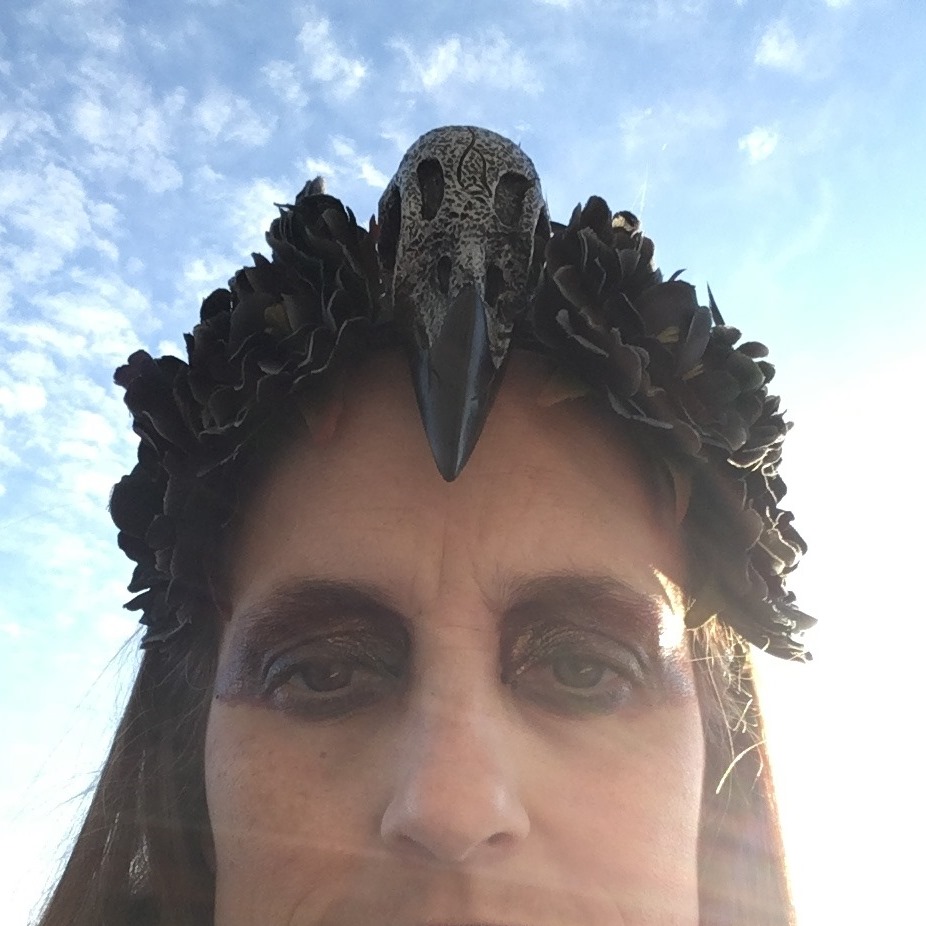 LTD: The Horrors of Jell-O
Jell-O is horrifying, and not just because of all that has been revealed about its longtime spokesperson Bill Cosby. In its dark past, it has called forth Eldritch horrors beyond human comprehension from the depths of the furthest points of the universe.
But Jell-O itself is harmless you say, besides which it is yummy. And it's fun to make glowing Jell-O shots and zombie brains & other body parts with my silicone Halloween molds. Just think about all of The Joys of Jell-O, you assert. As both a horror fan and culinary inclusionist, I can tell you're not convinced…
Now I'm not talking about the fruit salad Jell-O concoctions that have graced every Midwest potluck for nearly a century. No, I'm referring to the 1940s Jell-O terrors involving shredded vegetables, pureed hot dogs, fish, shrimp, and other substances that many of us dare not speak of today, for fear we may slowly lose our sanity by simply mentioning them.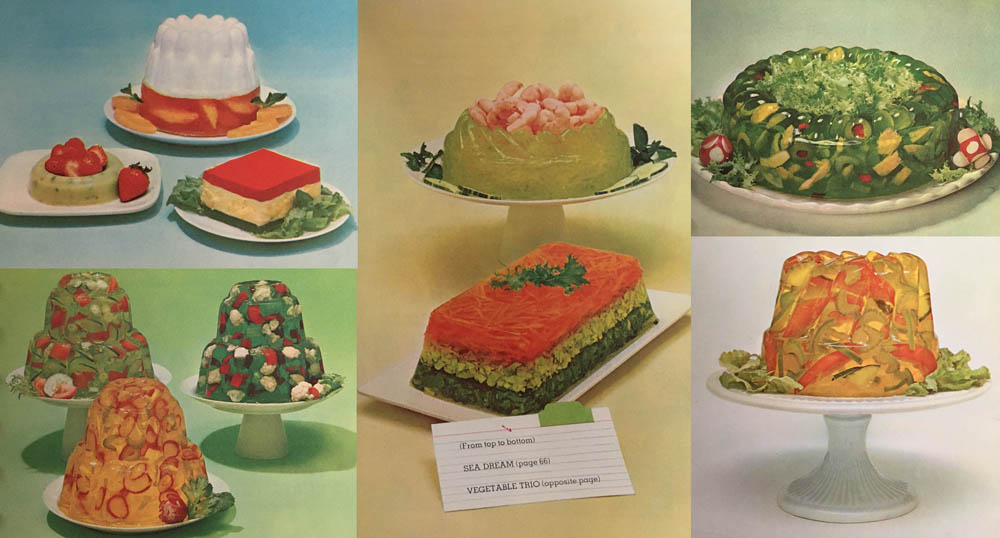 Still don't believe me? Well, let's check out some of the most incriminating evidence, shall we?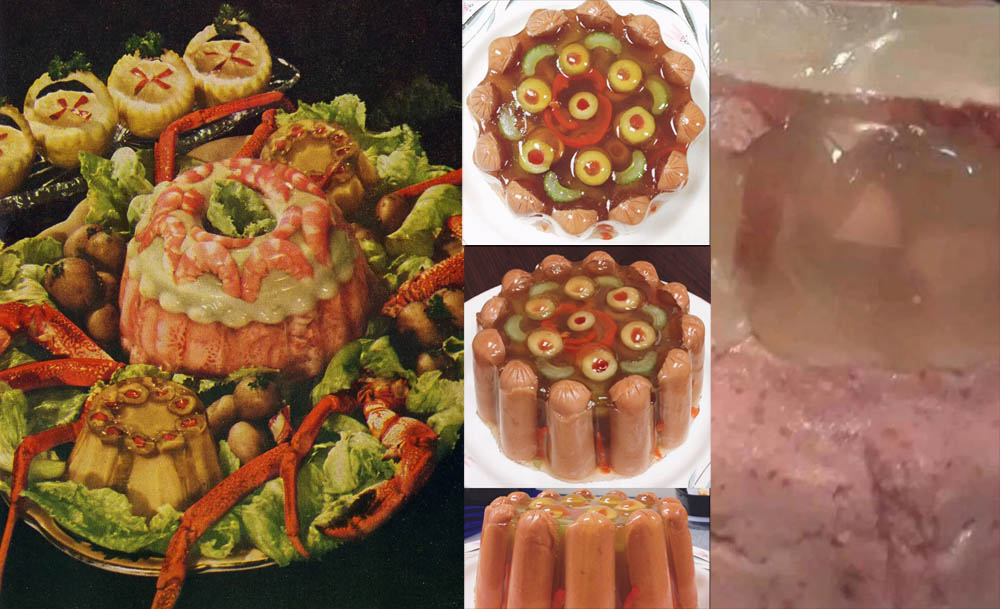 What in all of Hell's half acre are these monstrocities? They look like something straight out of Hades concessions? Why would anyone in their right mind do that to perfectly good seafood? And what's with the hot dog cultists, or worse yet – pureed hot dogs? Remember – if the dog won't eat it, maybe it actually isn't food. And the cat is repelled as if she saw a ghost, then perhaps she really did…
To call forth a demigod or other deity of any sort, one does best to craft something in its image, and these culinary masterpieces did exactly that. Imagine all of the Lovecraftian horrors they sought to unleash upon the unsuspecting world. What Eldritch terrors are drawn to the smell and taste of aspic? We must do everything in our power to thwart this great evil.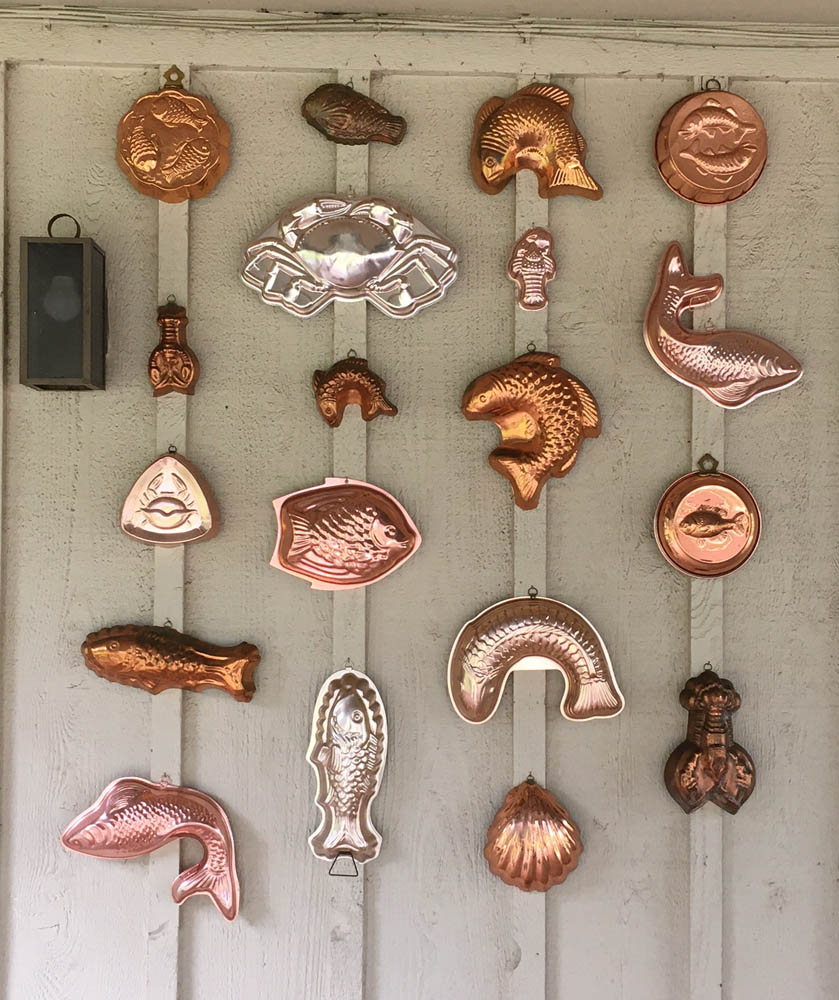 In response, I have chosen to collect copper fish molds. These kitchen adornments' sole function was to craft these horrific things, that is their nefarious purpose. No one makes fruit salad Jell-O in the shape of a dead salmon, now do they? Of course not! Give it some thought, and join me in being a part of the solution.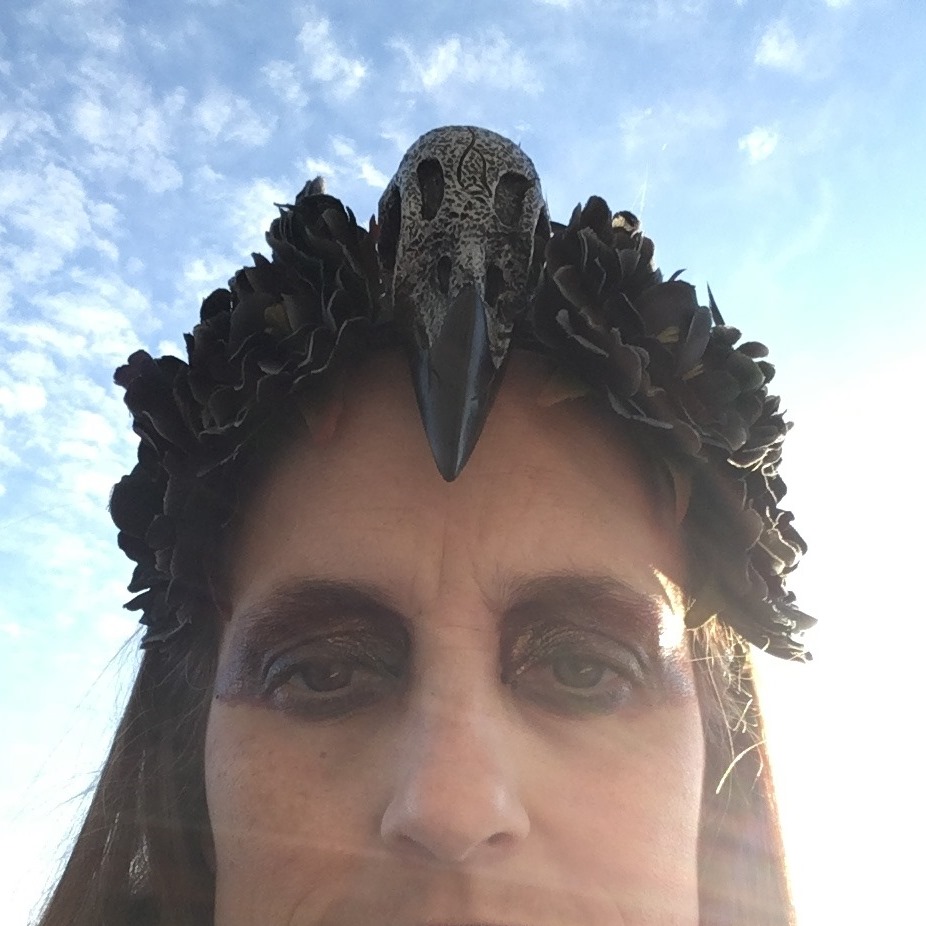 When your convoy of UFOs is intergalactic freewheeling from star system to star system to check out the local scene and get jiggy with the cows, you have to know how to stash your ride. Here are two solid options.

Option 1.) Get enough of a feel for the local architecture to blend your UFOs in. That shiny metal can you've been riding around is is going to stick out like a sore tentacle in the middle of any corn field. Sometimes this is a good thing for recruiting cultists, but more often than not it attracts unwanted attention from those men-in-black local government agencies. So, maybe find someplace with lots of shiny buildings to park it, or camouflage it in some way using common local materials. I've included some images from a local apartment complex in rural United States so you get the idea.

2.) If you can't blend in, make your ship a total destination unto itself, like the Space Needle in the United States or the Sydney Opera House in Australia or even the Pyramids of Giza in Egypt. We all know these iconic spacecraft that have been assimilated and celebrated in the local scene, and examples of this are countless when you know what you are looking for. Even Stonehenge of the United Kingdom has its history in this, though that craft departed a long time ago leaving only the framework upon which it sat. Because why not generate a little tourism revenue while you're here? We've all been doing this for millennia, and it works…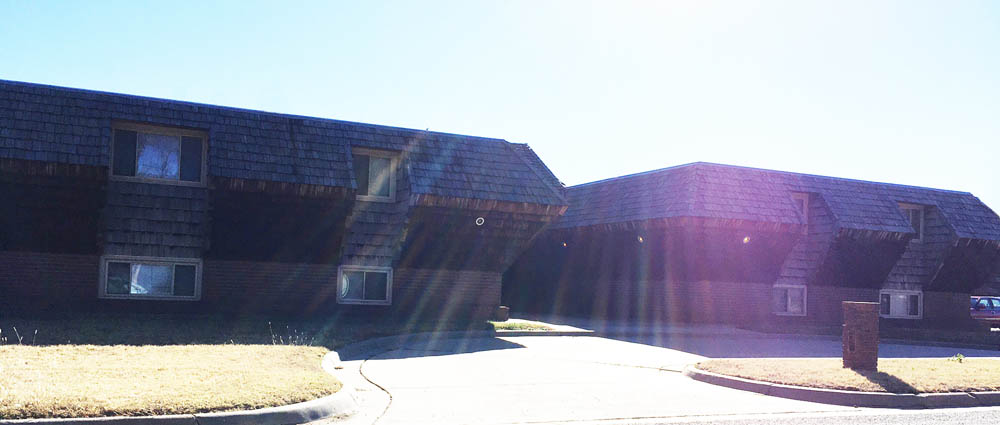 The better option for you really comes down to why you're here and whether you need to lay low. If you're trying to hide from the Space Coppers pigs, always go with Option 1. If you have been sent by Starfleet to gather followers, it kind of depends on what sort of following you are supposed to be gathering. The more prestigious, the better off you will be with Option 2 but you may have to build up to it. Remember you can always start small and grow your influence; make it look like the locals had some impact in architectural development and the like.