Buffy S1E1: Welcome to the Hellmouth launches our Invite Me In podcast. The idea is simple: Two superfans (Xander and Jess) try to convince a 'never see never will' (Jim) that Buff is the best darn show on this planet. As Jim wrestles with the superfans (like how does an old dude hanging out in a teen club not draw police or parental eyes!?), he gets guidance from the 'first timer' (Trav) as things are explained from a 'moment of time' aspect of the series.
Will Xander regret taking his stage name? Will Jess ever admit that MASH has a better theme song? Will Trav regret or relish dedicating months of his life to watch a series that has a bagillion episodes?! Will Jim ever watch Buffy?! All this and more on the first episode of…Invite Me In!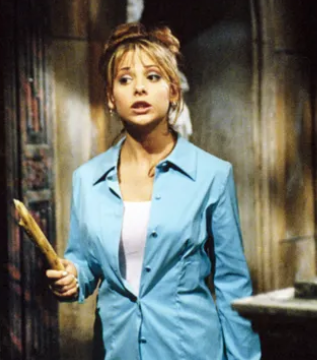 Where to buy Buffy the Vampire Slayer? (Affiliate Links)
As always, here is the (unedited and maybe wonky) transcript!
00:00.00
jimbohaunted
Hey, everyone welcome to a exciting new podcast Jim Phoenix here of course and this podcast is so new. We just renamed it. That's right, it's invite me in invite me and I you want to hear the podcast you'renna. Oh my god this is this brilliant idea idea and. This brand new series. We have to super fanns e just say hello and sanderser say hi with one person who's just watched a series or an episode for the none time if Travis say hi.
00:24.90
Travis Wilson
Yeah, hello.
00:26.55
xanderinvictus
Hello.
00:35.67
Travis Wilson
A.
00:38.99
jimbohaunted
And of course me Jim Phoenix who is just a blathering idiot and I haven't seen crap just asking to my staff so the concept is simple None super fans None new person and None dude from the outside and today's series is I guess is ah a thing buffy the the whatno ah, buff the who who was it a zombie killer right? Buffy all right Buffy The Zombie Killer cheerleader Twirler Baton person all this and more on our very none episode. Yeah.
00:58.40
xanderinvictus
Um, something like that.
01:02.38
Travis Wilson
You know? Yeah, you're you're you're on the right track.
01:15.45
jimbohaunted
All right guys. So I guess how many okay I'm just ask questions straight out how many seasons this thing run like 2 Well we know if there's an official word.
01:22.39
xanderinvictus
Um, officially.
01:22.44
Travis Wilson
There are.
01:28.64
xanderinvictus
Well officially there's 7 Tv series or seasons rather and then after that dark horse released as far as I know they're incan and comic book series I think went up to season 9 or 10
01:45.13
Travis Wilson
Um, and we've got the spinoff series angel which ran for 5 seasons. Yes, detective bones.
01:48.13
xanderinvictus
Are.
01:49.73
jimbohaunted
I love bones that that's also I know I that's I think there's a thirst spin enough right? There was bones. That's only I'm actually watching bones right now that's lawyers and I know this otherwise I have no idea what you guys talking about. Okay, so ah, a few episodes a few episodes out there I did watch a movie Travis did you watch a movie too. Oh well we can re reap and reverse on this one go so the movie all I remember was Luke Perry floating being kind of a because.
02:13.55
Travis Wilson
Um I have not seen the movie and.
02:25.98
jimbohaunted
Donor laid back vampire and a cheerleader and Pebe Herman
02:30.60
Travis Wilson
And what.
02:30.24
xanderinvictus
Both written by Jos Sweden by the way he he wrote the movie and the tv show.
02:35.72
Travis Wilson
So I have a question in this right here is this the school that is referenced in the beginning of the None episode that she burns down the gym. Yes, okay, no the movie. Dude you said you watched it.
02:45.67
jimbohaunted
Wait that there's way she burns on the gym in the None episode. Oh ah, yeah I was just trying to street cred I don't really remember the movie that much. There was a gym.
02:54.12
Travis Wilson
No yeah. Okay, I've ever I'm not ever actually seen the movie but I know enough about it's not required viewing for the show but the they make little references to it.
03:03.78
xanderinvictus
1
03:09.33
jimbohaunted
Okay, so it's not like Firefly and ah we the movie was I can't remember itremity. Thank you which I actually like the movie better than the series I couldn't get into the series. So.
03:18.78
Travis Wilson
Serenity.
03:26.53
jimbohaunted
This is the series version of Buffy The Vampire Slayer starring Sir Michelle Geller all right got that 1 right.
03:31.17
Travis Wilson
Yes, Sarah Michelle Geller Allison Hannigan Nicholas Brendan and Tony head we'll get you there. They're the core. So no o perry no kind of bum.
03:33.40
xanderinvictus
Yep.
03:41.26
jimbohaunted
Nice, nice, nice, nice, nice, nice smile.
03:48.33
Travis Wilson
About that I guess I don't know I could see him fitting in this gas. Maybe.
03:50.81
xanderinvictus
The Scooby gang.
03:52.88
jimbohaunted
See and that would be amazing for me which I think that I think Riverdale's just like Buffy Revamped ah
03:55.81
xanderinvictus
Um I tried to watch that and it it weirded me out because when I was in high school I used to read a lot of Archie comics. So I'm like oh let me see what this is and I'm like I like.
04:00.37
Travis Wilson
And.
04:12.97
xanderinvictus
To me like I watched like the None 4 or 5 episodes to me. It wasn't good. It wasn't bad I just didn't know how to approach riverdale after growing up reading Archie comics.
04:19.95
jimbohaunted
Now. Okay, same thing for me for Buffy because I grew up roaring roaring reading vampire comics I have no way they were buffe exist so walk me through it walk me through the episode what happens in episode 1
04:32.52
Travis Wilson
Okay, well it starts off with um, 2 adults breaking into a gym for a date as you do? Um, yeah.
04:38.50
xanderinvictus
The.
04:40.45
jimbohaunted
What seriously like ah when you say adult are you like older adults or they just graduated last day. Oh.
04:48.62
Travis Wilson
These guys are probably like they're reaching 30 and well one of them is significantly older than the other guy. No no, no, no, no, no, do you not.
04:56.75
jimbohaunted
Ah, for the.
05:00.88
Travis Wilson
Remember No I remember the guy the guy because he's got like that whole bad boy thing where he's trying to be like mysterious and like hey yeah break into a fucking gym. Yeah it it seems it seems like you expect it to be that he is the bad guy right? But then I am she.
05:01.37
jimbohaunted
Hey.
05:08.20
xanderinvictus
Are.
05:10.11
jimbohaunted
Let's prick into the gym.
05:17.54
xanderinvictus
Product number.
05:18.85
Travis Wilson
Gets all VantFacey and ah attacks him tails spin.
05:22.42
jimbohaunted
Okay.
05:22.68
xanderinvictus
By the by the way the vampire the darla there to beginning you want to talk about your connections to other shows is Julie Bens who played Dexter's life
05:35.75
jimbohaunted
Oh you know what? I just seen Julie Ben's on not survivor god paranormal. No what's a show with that car. Ah no, the other show at the car serenity. No those 2 brothers that go out and do stuff.
05:44.25
xanderinvictus
Night rider.
05:47.80
Travis Wilson
Um.
05:50.75
xanderinvictus
Oh supernatural.
05:53.10
Travis Wilson
And that's the that's the takeaway the the show with the car. Not like you.
05:53.84
jimbohaunted
Supernatural that one the co it's going to carn it. That's all, there's other stuff that happens to I guess but I already have a I have a fan theory about supernatural I'm only into like the None 2 episodes are 3 or 4 Whatever and I think Jeffrey D Morgan's character
05:56.28
xanderinvictus
The show with the car.
06:12.61
jimbohaunted
Is that same character in supernatural and walking dead boom season one has not proved me wrong so far I'm guessing like season 2 Mike but all right? So she's from say so Dexter's girlfriend who's also supernatural is in Buffy and she's a bad guy.
06:14.32
xanderinvictus
Um, oh.
06:19.76
Travis Wilson
Assistant.
06:28.38
xanderinvictus
Yeah, she plays Darla the vampire. Yeah, she's the vampire at the beginning of the episode.
06:28.97
Travis Wilson
Yeah, yeah, yeah, yeah.
06:32.35
jimbohaunted
She's a bad guy in but okay, she's dar. Okay and the oh oh ah, ah.
06:36.34
Travis Wilson
Yep, and that's what I meant when one of them is significantly older than the other. Ah yeah, it did look really old like I mean a lot of people in the show look really old for the characters. Theyre playing but well yeah yeah.
06:48.18
jimbohaunted
For teenagers.
06:48.38
xanderinvictus
Well I also found out doing you know research to writing efforts the review for episode 2 and as of the filming of that episode I guess you would say the None 2 were practically 1 episode.
07:03.50
Travis Wilson
Basically.
07:04.51
xanderinvictus
Ah, there was only 2 teenagers that were like legit teenagers in real life when they filmed out Sarah Michelle Geller was 19 and then her name was Mercedes Mcnap she was Cordelia's her blonde friend. Yes 16 Yes.
07:07.26
Travis Wilson
Who were they? um yes harmony harmony oh the one from hatchet do what we girl from Hatchet yeah, cool.
07:22.30
xanderinvictus
Yes, she was 16 at the time of the filming of those episodes those were the only 2 teenagers on the entire cast.
07:26.46
Travis Wilson
Ah, yeah Chris is Charisma Carpenter was almost thirty at the time of filming. Damn yeah yeah, she's fifty one and she like she is bang in cordelia.
07:30.44
xanderinvictus
Um, still looks the same by the way. Absolutely gorgeous court the when that played Cordelia she's if yeah.
07:37.79
jimbohaunted
Qui this I don't know who queer you is outuch. She's the bit of the show.
07:44.52
Travis Wilson
She's the bitch. Yeah.
07:48.33
xanderinvictus
But no, she looks and she looks like I think she's a vampire in real life. She looks.
07:50.56
Travis Wilson
She could be. She's I looked at her Wikipedia um, just because I wanted to confirm something um on episode 3 but she like she was shot when she was shot at when she was younger like she.
08:06.30
jimbohaunted
Cheese shot and shooting.
08:08.27
Travis Wilson
She had a wild life like.
08:09.17
xanderinvictus
But yeah, she's because I follow her on Twitter and I'm just like you don't like I think you were bit during the filming of the show because she has not aged since 97 I think this started absolutely beautiful woman.
08:21.59
Travis Wilson
Yeah, she's yes.
08:26.23
jimbohaunted
Okay, so we have Cordelia we have darla and we got Someddy's fresh meat so they break into the gym to be eaten. It seems like a very bad planning in the guy this part.
08:34.77
Travis Wilson
Um, yeah I think he thought he was going to take advantage of her because she is this tiny little petite blonde lady as Jos tends to like them. Um, but you know she turns the tables on him.
08:49.60
jimbohaunted
Okay, I'm sorry I'm sorry so ah is this based in reality people do this or I mean obviously that might happen but like why would you pick a school gym wouldn't that be just like.
08:52.66
Travis Wilson
Yeah.
09:06.70
Travis Wilson
You must not be from a small town.
09:09.35
jimbohaunted
A hat on a hat at this point or.
09:12.46
xanderinvictus
I'm I was gonna say I'm from a small town and we didn't break into the gym because none of us wanted to be at school to begin with.
09:15.76
jimbohaunted
There actually I I did break into a gym before once or None times but only to play basketball never to get my face written off by a vampire. Oh how.
09:27.66
Travis Wilson
I Don't think that was part of his plan. Well.
09:30.13
xanderinvictus
He was just gonna be like hey it's cool to break into the gym and make out because that's what the cool kids do and he even mentioned he had already graduated.
09:34.82
jimbohaunted
The cemetery is taken.
09:40.00
Travis Wilson
Yeah, he is definitely a ah peaked in high school kind of guy. Yeah, definitely.
09:43.55
xanderinvictus
Yeah, so it's cool for you to graduate high school pick up a girl and then break into the gym of the high school you graduated into to hopefully have sex with this girl because cool.
09:45.30
jimbohaunted
Ah.
09:58.31
jimbohaunted
So you kind of cheer when it gets his face bitten off.
10:01.89
Travis Wilson
Yeah, you're not heartbroken.
10:03.38
xanderinvictus
No you, you're like oh no, she hasn't arrived at the school yet.
10:05.91
jimbohaunted
And Buffy lets this happen kind of what kind of bampfire slayer is this just letting people get in face bit enough in the first five minutes
10:08.89
Travis Wilson
Well Okay, yeah.
10:18.47
Travis Wilson
Dude, she's in her bedroom asleep right? now there's boxes all around her mom wakes her up and it's like Buffy you're going to be late for your None day because we need to get that exposition out of the way so she doesn't know yet about the vampire happenings.
10:31.66
jimbohaunted
Okay, but she is she a vampire slayer on this None episode. Okay, so it's not the origin story. Okay, it's not like spider manford 15 time cool.
10:35.26
xanderinvictus
Yes.
10:35.50
Travis Wilson
Um, yeah, yes, no.
10:40.10
xanderinvictus
No, it's it's it's like it's like the mcu Spiderman he's already established as Spiderman again.
10:45.21
jimbohaunted
Okay.
10:45.36
Travis Wilson
Yeah, we don't have to watch Uncle Ben actually in the beginning of the episode. They kind of give like a very brief like 5 None intro like there's a vampire swayer and they have to do this shit and then it cuts to like the I read it I wish that is how Jos recorded the intro.
11:00.89
xanderinvictus
Yeah, shit happens I also do I was like also the before we get any farther can we talk about how awesome the Buffy Theme song is.
11:04.61
Travis Wilson
Yeah I mean that that was my takeaway.
11:06.42
jimbohaunted
There you go.
11:11.32
Travis Wilson
Yes, yeah, nerf herder oh my god it's um Travis skipped it when we watched the None episode and I yelled at him and I said you are not allowed to do that for this show. Okay, you know.
11:14.33
jimbohaunted
There's a theme song.
11:17.53
xanderinvictus
It's one of my all time favorite Tv theme songs ever. Oh.
11:29.76
Travis Wilson
So Jesse has like been watching this show pretty much every morning for the past year so and whenever we're getting ready for work in the morning I'm in the bathroom I getting out the shower and I all I can hear is that theme song playing. So I've heard it like every morning like but you got 4 years the fun things going on on the screen I saw it in the. So it's and then it changes from season to season and Jos likes to like fuck with people's heads with who gets credited in the opening so you got to look out for those little things. Ok, whatever. Yeah like when they're like showing starring you know sir Michelle Gelller blah blah blah like
11:57.69
jimbohaunted
Wait people get credited in the opening what wait? what.
12:08.20
Travis Wilson
We'll get to it in later seasons. Um, and because we're not spoiling anything future. So but it it He has a lot of fun with opening credits. So.
12:08.10
jimbohaunted
Okay, okay, yakka right.
12:12.74
xanderinvictus
No.
12:21.40
jimbohaunted
Oh okay, so there's a song by someone We can't miss is not the match theme song which is the best theme song on the whole white world and until you listen to the lyrics.
12:29.42
Travis Wilson
It is very solid.
12:30.72
xanderinvictus
But this might be top 10 if not top 5 in my opinion of all time theme songs. It used to be my ringtone no more than about a couple years ago
12:36.65
Travis Wilson
Yeah, it's when I literally never get sick of hearing.
12:43.40
jimbohaunted
Ah I'm feeling out of place guys trap Steve okay tra is this with me right? The theme song is okay, but it's kind of like ah.
12:49.17
Travis Wilson
I Yeah, Ah, maybe it'll um it'll grow on me a little bit more have you ever heard it. You should maybe listen to it. Maybe I'm in the minority here I mean I don't think it's you know, bad. But you know it It definitely. So like rock and roll. It's not a theme song guy a song unless it's dragon Ball. No Dragon Balls go like that is like classic. But.
13:11.25
jimbohaunted
Okay, now dragon ball my my very deep omission right here I didn't know there's difference between dragon ball and Dragon Ball Z so I just thought like wow they are the kids again like what thell going on here.
13:21.28
Travis Wilson
Ah, there is and there isn't because in the comics. It's all Dragon ball in the show they split it up but that's a different show a different podcast Dragon ball.
13:26.93
jimbohaunted
Oh all, right? and the dragon ball podcast. So all right? So we got to the scene where Buffy's waking up all right.
13:40.50
Travis Wilson
Yeah, we are 5 minutes in all right? Oh sorry.
13:46.59
jimbohaunted
But and then Buffy has a dog in this episode I love it but can also kill vampires which you know in the 90 s all all things had dogs. They turn Hooch came out then 89 ish earth
13:51.91
Travis Wilson
Apparently who has 0 shell.
14:05.77
Travis Wilson
Yeah, and we'll get the lore for how to kill vampires in this show because I think every everybody handles Vampire lore differently between series and movies and stuff and they have their own rules for this that will uncover as the series goes best of them. Well that nope.
14:05.99
jimbohaunted
9 is the way. So yeah, oh.
14:22.61
jimbohaunted
Shuman The face.
14:25.14
Travis Wilson
It seems pretty standard so far like I haven't noticed anything different than any other vampire movie I'm just saying like they developed their lore. Okay, so.
14:35.93
xanderinvictus
There's there it for the most part. It's relatively the same but everybody puts put likes to put their own little wrinkle on stuff.
14:40.63
Travis Wilson
Yeah.
14:42.83
jimbohaunted
Well that we'll find out as that goes so what Travis what were your None impressions when you see the high schoolers filled up with like 35 year olds.
14:55.65
Travis Wilson
Um, I was definitely put off especially whenever we see I guess sander for the none time because that guy has got like very well-defined shadow and you know I mean I went to school with a guy that had a full beard in middle school. So I know that it can happen. But it's never not going to be jarring for me everybody else I think looked pretty close to the h but you Knowander's pretty he's definitely like well into his 20 s.
15:15.54
jimbohaunted
Um, right? okay.
15:24.10
xanderinvictus
Hi I'm a new freshman.
15:27.51
jimbohaunted
All but you know we always we seen that I have friend like that could buy beer and like in grade school. Yeah, it's always like man you feel like almost inadequate sometimes like oh I'm supposed to be ah more more shaving this all right? So walk me through it.
15:45.99
Travis Wilson
All right? She gets to school. We see ander skateboarding which is definitely a thing that we'll see throughout the whole series and are always skateboarding true hobby of his. Ah um, is that the only time we see it? Yeah oh okay.
15:46.53
jimbohaunted
Let's go for it. What's the what's the None she gets to school. Oh.
15:58.52
xanderinvictus
Absolutely yeah, 10%
16:05.98
Travis Wilson
He doesn't really look like he knows what he's doing out there anyways, he's just kind of like going in a straight line and making people dodge out of his way that is literally the description of Xander for the entire series. So good job up. Okay, cool. So maybe they were on to something there like okay we're gonna.
16:18.21
xanderinvictus
Hey hey guys I picked up and hi you guys I picked up a new hobby next episode no mention of it's like it could be like hey I picked up falconry this is gonna be important for 1 episode and then never do it again.
16:30.50
Travis Wilson
Speaking of important for only 1 episode. We also meet his friend Jesse um is 2 episodes 2 episodes I mean this guy's got.
16:36.41
xanderinvictus
No.
16:44.45
Travis Wilson
Not an important character rid all over him I don't know if it's the way that he talks or the way that he looks but something about him is just like yeah this guy's not going to stick around. He's got who know? Yeah, he's a high score. Yeah.
16:45.74
xanderinvictus
Yeah, he got a also a very John waters mustache to no Jesse the the yeah the.
16:54.60
jimbohaunted
In high school but but he's an a high school kid huh. Where's this high school located I should probably start there.
17:02.50
xanderinvictus
He's supposed a high school kid but he's rocking the John Waters mustache
17:02.91
Travis Wilson
Yeah.
17:08.61
Travis Wilson
Um, California yeah so cal.
17:08.76
xanderinvictus
Cat California so be Southern California yeah
17:12.82
jimbohaunted
Like so southern cow or no no cow. so so cal okay all right I can almost not see this at all. Okay, so far is so good I think we have Bart Simpson riding a skateboard and then.
17:28.30
xanderinvictus
Um.
17:28.95
jimbohaunted
Ah, John Waters is there and a cheerleader wait wait is she really a cheerleader in this too. Oh I was like did just like make her a cheerleader None day that'll like be upsetting to to cheer spots. Okay sorry, didn't want a spoiler.
17:31.45
Travis Wilson
Ah, no, no.
17:33.42
xanderinvictus
Not yet.
17:39.74
xanderinvictus
No, that that comes later.
17:40.31
Travis Wilson
Yeah, we'll get. We'll get to that.
17:46.96
jimbohaunted
the Buffy The Cheerleader Vampire Killer not geleater.
17:48.42
Travis Wilson
Um, yeah, no, but we see like Xander asked willow for math. So that way we can get um her exposition that she's um, a nerd because she's also wearing like a plaid overall dress and very thick tights they make a comment. So. Cordelia right? She's the one that comments on her outfit being kind of lame but I actually thought it was nice I like the the softer side of Sears as as it. Yeah.
18:13.88
xanderinvictus
Yeah I I also noticed with the None episode that like to me the one of the biggest knocks of the None episode and it to me as far, you know it it obviously improves as the show goes on the cantors are very one dimensional. It's like Willow.
18:28.74
Travis Wilson
Oh yeah, exposition.
18:32.85
xanderinvictus
Yeah, willow oh hi I'm the quiet nerdy girl. That's all I do Cordelia's like I'm a plastic I'm Regina George and then Jesse's the creepy guy and then ah yeah, light yeah, but like Jesse's the more like.
18:42.30
jimbohaunted
Sanders a skateboarder.
18:43.80
Travis Wilson
Sanders also Sanders also the creepy guy.
18:50.35
xanderinvictus
Oh hey, how we do and that you want to go out again. I even though you told me no 15 times.
18:53.97
Travis Wilson
Um, yeah I think that I think that Jesse played it a little bit cooler than sander because Anders's kind of act in the full trying to get Buffy's attention and then he's like actually calling him out being like bro you you need to chew right now. Yeah.
18:54.70
jimbohaunted
Um, is he ducky.
19:01.10
xanderinvictus
He it? oh.
19:06.58
xanderinvictus
Yeah, but no, they're very, they're very um, yeah, like yeah they have their high I'm character trait and I'll be playing.
19:13.33
Travis Wilson
Expositional it's out. Yeah I likeed in the beginning like whenever Buffy first shows up and then whenever Xander walks into the school he like sees Jesse. He's like oh dude did did you see the new girl. He's like yeah dude, what's her deal is's like she's the new girl like. Dude, she just walked into the school for the none time None conds ago how the fuck are you gonna know exactly what her deal is that's that was it but we learn we learn her deal pretty quickly though because she goes into the principal's office and ah.
19:37.31
jimbohaunted
She's a new girl. That's all we need fresh meat year. Really.
19:40.66
xanderinvictus
Um, I mean you weren't far off.
19:51.80
Travis Wilson
Fluty tells her that ah she gets a clean slate here and he rips up her record and then he reads something about Jim Burn down and quietly tapes it back together. So this is to them pretty much like making references to the movie right? Yeah, okay.
19:51.79
xanderinvictus
Ready.
20:00.58
jimbohaunted
Um, oh.
20:07.10
xanderinvictus
Yeah.
20:10.37
Travis Wilson
And he's not really giving her a queensway because he's really holding the shit against her like basically threatening her about like if she doesn't behave. She's going to be pretty much expelled immediately I know right.
20:19.25
jimbohaunted
A principle being an ahole now. Thirst there's there's no stasis for this. Okay, so that so it is realistic and is a continuation of the movie sort of now. Ah I all right I will let this 1 unfold.
20:21.24
xanderinvictus
No.
20:29.95
Travis Wilson
Um, yeah, or.
20:36.73
jimbohaunted
Before I ask my question.
20:38.51
Travis Wilson
Okay.
20:38.55
xanderinvictus
But yeah, so it it basically the good first third of the episode is just introducing basically the main characters for the majority of the series. Ah and then like beforehand that you know they do introduce her mom which um Sarah Maso Galler and then i.
20:47.94
Travis Wilson
Yeah.
20:57.50
xanderinvictus
Forget her name the actress to play her mom had like thank you amazing chemistry like you honestly would think that they're actually mother and daughter.
20:58.58
jimbohaunted
Okay.
20:58.84
Travis Wilson
Christine Sutherland
21:02.65
Travis Wilson
Yeah, that there I I know she's technically a guest star on basically every episode that she's present for but I think she's just she's wonderful as Buffy's mom
21:12.11
xanderinvictus
Ah, and because she's like because they had to move to a different talent and she's like look I'm just trying to do this I want you to be happy, but we can't keep doing this. Yeah.
21:19.85
Travis Wilson
I Kind of felt bad for him on like she just having to uproot her whole wife because you know she doesn't really understand what's going on and buffy can't really realistically explain it sounds like she's tried to in the past because she's like I don't know what you you're talking about with this vampire stuff I Just don't get it but you know whatever. Yeah I Just kind of felt bad for her. Yeah well she I was gonna say she doesn't know anything about buffy being a slayer she doesn't know anything about vapire didn't she try and like tow her before no she she is just like you. You don't understand it wasn't that I fell in on with the wrong crowd. It was just something I had to do. She's.
21:38.83
jimbohaunted
Now Yeah, go. But.
21:57.30
Travis Wilson
Supposed to be and we'll see this um in the episode is after she leaves Flutie's office later on when she goes to the library and Giles pops up and she kind of alludes to the fact that she's. Lonely and can't tell anybody and it's her sacred duty that she has to bear alone and all of this and they're really setting it up that a slayer is not meant to have a support system because of patriarchical reasons that we will talk about as we go through the series.
22:22.40
jimbohaunted
Because the guffin that's why.
22:24.80
xanderinvictus
Um, yeah, there's a lot of stuff that happens that we can say because yeah, but this basically the None episode or 2 kind of sets up stuff that happens throughout the entire series.
22:30.87
Travis Wilson
Yeah on you.
22:31.48
jimbohaunted
It's gonna spoil. Okay.
22:38.00
jimbohaunted
Now you guys said the None episode or you know the None 2 episodes I might really just been 1 episode cut in None Okay, okay.
22:38.14
Travis Wilson
Yeah.
22:44.73
Travis Wilson
yeah yeah I mean the None episode literally ends with a to be continued on screen.
22:44.80
xanderinvictus
Yeah, or at least or at least 1 script may not necessarily like film together. But at least 1 whole script for the 2 episodes. Yeah.
22:54.75
Travis Wilson
Um, it it picks up immediately after the None episode. So like yeah yeah, yeah, yeah.
22:59.11
jimbohaunted
Is this kind of like a pilot feel or okay, thanks right? Not she's taking her classes with people and the the mom thinks interesting because most kids have to move because Their're parents.
23:02.90
xanderinvictus
Yeah, oh a hundred percent
23:16.27
Travis Wilson
Um, yeah.
23:18.68
jimbohaunted
And this is like the flip on then then the kids don' understand like why do I have to keep moving. Well you know Daddy's in marine like keep getting station other places.
23:24.30
Travis Wilson
Yeah, and and we don't know the full deal about her parents yet. We just know that her mom is a single mom at this I Made a note about that I thought that was nice that they didn't give like clunky exposition like you know something about oh well, you know your father since you left you know like I'm I'm kind of glad that they've left that kind of open does that. And mean you don't have to spoil anything that I play like into any future episodes? Yeah, okay, not not like yeah yes and no like okay so not like anything like huge plotwise I didn't know if that was like them pointing a seed like that you know, maybe something added down the line. It. He.
23:49.14
jimbohaunted
You're your father who is found dead with a stake in his heart.
24:01.43
Travis Wilson
The father thing will come up um in significant and non-significant ways. So okay.
24:05.87
jimbohaunted
The dad's negan heard here first that dad is Negan that's my new theory. Everyone's Negan now bow I'm gonna be over 2 on this turry arm die. Okay, it's okay.
24:13.72
xanderinvictus
But. But and then they also the the big part is that you know the vampire part of the show they bring them in and it's just because what they're trying to do and Ah, even though I totally didn't call him the leader in the first article I wrote and had to. Change it to the master because that's his real name I totally didn't do that.? Ah So what they did is is that this is all underground and they're trying to bring it because he can't leave the little underground um temple.
24:53.62
Travis Wilson
It's like a collapsed church I think.
24:56.10
xanderinvictus
Something like that and he's been stuck there I think they said at least 300 years and he has to feed before he can go basically the he needs to feed so he can come back and bring upon the apocalypse.
24:58.93
jimbohaunted
Ah, ah.
25:05.77
jimbohaunted
Out. Okay, and so on like yeah.
25:05.92
Travis Wilson
Yeah, but 1 thing about this show is that vampires are obsessed with the apocalypse they love it. They're fucking all about ending the world.
25:20.20
jimbohaunted
Is that because that's just biologically them or is that more philosophy or it for the None episode. Yeah.
25:25.10
Travis Wilson
So and this is covered in this episode I think is that um vampires in this universe. Um, so when a person is turned into a vampire. They are no longer the person they were the trace of the human is completely gone and they have.
25:41.59
jimbohaunted
Okay, oh it's possession.
25:43.75
Travis Wilson
Ah, Demon has taken over their body. So it's a demon in a human body. Yeah, do they they they seem to have their memories though right? Yeah, they have their memories but it's it's not them. Okay, yeah.
25:58.75
jimbohaunted
Okay, so why can't you just shoot him in the face if it's possession if you you shoot Reagan in the head not Ronald Rea but Reagan from the exercise in the head I'm pretty sure pezuzu's done.
26:11.98
Travis Wilson
Because they're they're demons but they're also vampires every demon in this show has its has its own way to be killed so what will kill 1 Demon will not kill another necessarily.
26:15.34
jimbohaunted
Um, what the demon and vampire. Oh oh good Lord wow.
26:27.14
Travis Wilson
Yeah, so with vampires you can decapitate them. You can stake them in the heart or you can set them on fire. That's it.
26:30.62
jimbohaunted
Okay, they can't do that with the demon who's inhabiting is this like Pokemon is this all about buying more stuff is this merchandise 1 on 1
26:45.18
xanderinvictus
Ah.
26:45.66
Travis Wilson
At.
26:46.87
jimbohaunted
Ah, you don't if it doesn't it's explain in the None episode. We don't have to just okay, just so why I get this right? The vampire you can stake head cut off and blender. Whatever.
26:50.46
xanderinvictus
Not really.
27:01.48
xanderinvictus
Yeah, yeah.
27:03.98
jimbohaunted
That will kill the vampire is there demon inside the vampire that can't be out of oh ah, okay.
27:05.69
Travis Wilson
The inside the vampire is the vampire. It's all in 1 It's a father the son and the holy ghost. It's based off of what I've seen in this and what I've seen so far and you'll know you got him when they turn to dust.
27:20.80
jimbohaunted
Okay, and less. It's the cocaine demon and it's like oh damn, you don't know.
27:20.30
xanderinvictus
Um, it's a very horrible. So yeah, it's a very horrible cgi effect.
27:22.90
Travis Wilson
Yeah, just kind of poof I think a lot of the effects in this show are exactly good like I don't think the prosthetics on of the vampires look very flattered. Yeah better.
27:31.19
xanderinvictus
Through No no I do like I do like the practical effects and the fact that they didn't you know vampires are for the most part. They're a very romanticized monster.
27:45.70
Travis Wilson
Um, they just kind of look like things from the Hills have eyes to me.
27:49.51
xanderinvictus
Yeah, and it's just like instead of doing like the bello the Ghosti vampire or the sparkle vampires from Twilight These are like no when you know we're a vampire we ugly.
27:51.73
jimbohaunted
Um, ah.
27:58.66
Travis Wilson
Yeah I guess I can appreciate that.
28:01.95
jimbohaunted
Ah.
28:02.13
xanderinvictus
And then there was a scene in the None episode where the master comes up out of this supposed to be like some kind of pool of blood and you can easily tell that they filmed the guy whoever of the actor playing the master like so crouching and then kind of coming out of the pool and then they just see ged a.
28:07.46
Travis Wilson
Um, yeah, it's and.
28:21.28
xanderinvictus
Thing of blood around him like you can see the obvious breaks where it's very late 90 s cgi.
28:23.54
Travis Wilson
Yeah, it's yeah, cheap to I mean cheap for the time I'm sure and you know I don't imagine them being able to do much with like a pilot episode budget now. Um, so.
28:34.42
xanderinvictus
Yeah.
28:36.53
jimbohaunted
I Mean we could use to die. But why not see. Yeah, Okay, yep, yep.
28:42.20
Travis Wilson
There's 1 thing that I really want to get Jim's unbiased opinion on in this episode um can we give him a rundown of Giles because I think that jowles comes across as a very creepy man in this None episode.
28:55.91
jimbohaunted
Okay, cool now that I'm glad you brought that up that actually iss gonna be my question. So I think my my my major question is gonna come up very very shortly so Giles who is he what is he? that's John heard right head John Hadson John John Tony had that too.
29:11.26
Travis Wilson
Tony Head joles he apparently is a new librarian for the school who happened to also move here around the same time that buffy did yeah, there's definitely a connection turns out, he's supposed to be the watcher.
29:14.33
jimbohaunted
Tony are you kidding.
29:20.65
jimbohaunted
Ah.
29:28.77
Travis Wilson
So he and I don't know he is supposed to like mentor her or something right? Yeah I mean it's like Buffy says so slayer slays the watcher watches. So.
29:31.87
xanderinvictus
Yeah, but like if you guys seen the movie that was down down Sutherland's character filled the same role in the buffy movie. Yeah, like it's different character but it's basically like.
29:42.00
jimbohaunted
Slayer stays.
29:43.40
Travis Wilson
Was it a different person playing him. Okay.
29:50.45
xanderinvictus
I'm supposed to train you and watch you I'm basically supposed to be uwatu the watcher I can help you I can't help you directly but I can just kind of stand on the sidelines.
29:52.64
jimbohaunted
Um, but she's already trained though. So what is he kind of doing.
30:02.42
Travis Wilson
She's not trained. She's kind of like imbued with magic in a way which gives her like super strength and reflexes. She's got she's had past experience and she's had a previous watcher then right? yeah.
30:06.36
jimbohaunted
Burning shit down. Oh oh cool. That's.
30:17.97
Travis Wilson
And she like but she's supposed to like train with him and really hone her senses and they talk about that because um, you know after we get all of the school daytime exposition. They go to this? Um, teen friendly club called the bronze which will come up time and time and time again. Um. And Giles is there which I think this is what really got Travis really upset is that he's at this. It's only that. Okay, so let me let me just give the rundown on this guy to Jim real quick. So it's this middle aged man and.
30:45.78
jimbohaunted
Um, okay yeah, aha.
30:52.80
Travis Wilson
The none the none creepy instance with him is in the hallway whenever Buffy is trying to refuse the whole thing he pins her down against the walker in the highway in the high school and is not lettingdding her leave That's one red flag right there so that comes across as super creepy. Um, then later that night. He's seen at a clubb all full of high schoolers buying stuff. He's like the only adult in the clubb and he's just kind of chilling with a bunch of high scoreers in a like a social setting at night. So I don't know for me, it just kind of gives very creepy um predator vibes.
31:15.41
xanderinvictus
Are.
31:24.92
xanderinvictus
Um, it's like that Steve you see me Gif how do you do folk fellow children.
31:25.10
jimbohaunted
Okay, this thought now. Yeah.
31:29.22
Travis Wilson
Kind of except this guy gives me a little bit more sinister. He gets okay I'm coming out those from the lens of having seen this year exactly and I am talking I know and I'm a huge giles fan and some of this behavior in the early season gets explained when you get more background.
31:43.11
jimbohaunted
Huh.
31:48.97
Travis Wilson
On the whole slayer watcher thing I'm talking purely as like a spectator like if I'm a kid walking down the hallway and I see the new librarian pin down the new kid and you know and then I see him at the club that night I'm like oh I know why this guy's winning the work at schools Jesus yes, listen i'm.
31:51.28
jimbohaunted
Aha.
32:01.98
jimbohaunted
Like like this might be a stranger danger situation.
32:05.84
xanderinvictus
Um, yeah, and you like but a yeah.
32:08.61
Travis Wilson
And look I'm just saying that's the vibe that I get you know he's wearing tweed and he's british. Yeah, he's supposed to be an intellectual I get it. You know they do their best to try and make a more like very sophisticated but that shit don't fly.
32:11.90
jimbohaunted
Why his word tweed.
32:21.59
xanderinvictus
He he follows under the same problem we were talking about earlier with like 1 dimensional like gradually that he improves as yeah, no, it's just he he improves as a character as the series goes on and just.
32:25.22
jimbohaunted
Is the mentions of pedophile or what.
32:33.15
jimbohaunted
Ah, um.
32:35.91
xanderinvictus
Character wise. The characters aren't very good in this episode. Honestly, yeah.
32:37.75
Travis Wilson
No, it's it's a pilot episode basically essentially.
32:39.12
jimbohaunted
The arc kind all right? So I have a question about the bronze before I can give my answer to Travis I have a question but the bronze so it's a 18 under club. So there's no alcohol is just like sodas and dancing.
32:52.86
Travis Wilson
No, like it's teen friendly. They just I you when you go in and they like de' Knowte who is 21 and were are they drinking like cap preson. Do it where are they drinking that they're like a pree son look got like coke and yeah.
33:00.37
jimbohaunted
Oh they can kind of.
33:00.79
xanderinvictus
Um, yeah, actually you don't see him drinking anything Honestly, it it looks like there's a bar but I don't think I ever see anybody actually walking around with a cup in hand.
33:06.14
jimbohaunted
Great Knee high.
33:12.52
Travis Wilson
Yeah, because we see you well at the bar. Yes.
33:13.12
jimbohaunted
Well, it's it's smart because there's a pedophile there with little kids. Yeah, you shouldn't drink anything at all good lord you know what? I agreeo Travis oh that's just creeping this fuck I'm sorry that that that's that's creepy as how man.
33:24.60
Travis Wilson
Thank you, thank you like that's why I know that you know I have like them having seen the show I'm sure that they have like you know oh no jauss is a good guy I have like very strong feeling. It's about trials as like somebody has somebody like coming into the show for the None time it just kind of gives you like I'm just thinking of like.
33:37.21
jimbohaunted
Here's a good guy wink.
33:43.92
Travis Wilson
As a None party if I'm in that setting and I notice that like I'm just not getting good vibes from that guy. Yes I think it's also important to note when we talk about giles as the watcher.
33:48.50
jimbohaunted
Now if it's the bartender there I get it like the yeah.
33:57.24
Travis Wilson
He's got all of this knowledge and kind of like where buffy has like the sacred duty. He's got this sacred duty as well and he's had to study up on demonology and all of this and he talks about um sunnydale essentially being a hell mouth I don't think they say hell mouth until the None episode. We we hear a mouth of hell. So. Yes, but no, um, but he talks about how this is where all manner of the supernatural converge. Um, which I it's really just a way for them to be like hey it's called Buffy The Vampire Slayer but there's going to be other things hey I want to see that episode.
34:29.84
jimbohaunted
Get ready for leprecons right.
34:31.67
xanderinvictus
Oh.
34:35.36
Travis Wilson
Oh and it's also important that ah Xander was in the library and overheard this exchange between Giles And Buffy that's another thing that library seems like super empty at all times. Oh yeah, that's that's a huge plot hole throughout the whole. Yeah, it's a thing.
34:48.82
jimbohaunted
Ah, it is a library in the night is.
34:51.94
xanderinvictus
Where it's like hi I'd like to check him. No not now hi I I I need something from English Just not now we're talking vampires go away.
34:55.26
Travis Wilson
Yeah, it it literally It's ah it's insane if you feel like you have the suspension of disbelief for all of the supernatural things now I don't have a problem with that. What I can't wrap my head around is how nobody ever comes into the library. It also looks that.
35:00.77
jimbohaunted
Talking to the.
35:10.21
xanderinvictus
Yeah, vgapires weird old guys at the club fine but nobody in the library something isn't right here.
35:14.75
Travis Wilson
Fine. The library does he look like a school. Yeah, it is the most ornate fucking library. How high are taxes and sunnydale like how are they funding this public high schools like architecture.
35:30.94
xanderinvictus
Um, mine totally did not look like that.
35:34.90
Travis Wilson
No mine have like the grossest like Griniestt carpet secondhand shelves like you've got like the little rickety metal cart that they push all the return books all around like none of this I don't think mine had books on vampires and witchcraft either.
35:40.80
xanderinvictus
Oh yeah.
35:44.25
jimbohaunted
Yeah, a single room.
35:46.35
xanderinvictus
Yeah, no I don't even think so.
35:50.56
jimbohaunted
No his. So this all do shows up None day and he tries a corner students alone in the library. Oh oh, just just the the female students that's much better.
35:50.96
Travis Wilson
But those but dial's personal collection.
36:00.88
Travis Wilson
Just buffy that makes it better.
36:04.75
xanderinvictus
Oh yeah, no, no, just buffy. He ignores everybody else.
36:09.84
jimbohaunted
Well okay, yeah, not creepy at all so and no one sees this like no one else besides okay Xander kind of overhears it but like the faculty just don't go a do even the faculty should probably step into this point like ah yo man.
36:21.83
Travis Wilson
I would imagine that would have been something that would have been brought up but no, you don't see anything.
36:25.94
xanderinvictus
Yeah, but but also you also noticed like throughout this episode throughout the show like adults don't exist unless they're important part of the story. You don't you don't see group. Yeah, you don't see grownups unless.
36:36.42
Travis Wilson
Yeah, pretty much I've noticed that much.
36:36.49
jimbohaunted
Oh.
36:43.21
xanderinvictus
They're part of the actual direct. Basically.
36:44.67
jimbohaunted
But.
36:46.60
Travis Wilson
Adults are a plot device. Yeah, they're usually an obstacle or a villain from what I've seen so far. Yeah.
36:50.80
xanderinvictus
Um, yeah I think Buffy's mom is like 1 of the only parents you see throughout the show.
36:51.32
jimbohaunted
Oh.
36:56.57
jimbohaunted
Um, go okay.
36:58.17
Travis Wilson
Yeah, there there's a few episodes that are parent centric. But again it's because they're you know, acting as an obstacle or a villain. So yes, yes yeah, and he's.
37:06.70
jimbohaunted
Um, is this does anyone get killed in this episode. Besides the kid early on with with Julie. Oh good.
37:15.48
Travis Wilson
But not, he's been stuffed into a locker in when some of the girls go to the locker room to get ready for gym class. He falls out and it's well well.
37:21.21
jimbohaunted
Is Giles there I'm wondering is giles button that bylet locker because he's the watcher.
37:28.62
xanderinvictus
Now he was in the library. There was actually Cordelia's locker that ah he was stuffed in she was there because I know she screamed her ass off? Oh okay, but yeah, like he was.
37:29.50
Travis Wilson
Well Buffy wasn't in the locker room. Yeah, so no, it wasn't it was that other girl it it was one of the cordettes lockers. Yeah.
37:41.28
jimbohaunted
Ah, cordelic Cordelia there's different people.
37:45.83
Travis Wilson
And Cordelia comes to tell buffy that gym class is canceled so she can't see the lady with the chest hair. Um, because there' a dead body in the locker room and buffy immediately gets weird and is like howd he die and shes like um, that's morbid and gross and she was like were their holes in his neck and she was like what the fuck. Yeah.
37:51.28
jimbohaunted
I heard.
38:03.33
xanderinvictus
Tell me everything.
38:03.84
Travis Wilson
So she goes to try and check. Yeah, she goes to check out the crime scenen and then she that's when she tells Giles that she acknowledges there are vampires and that she didn't want this to happen and she's pissed because she doesn't want to be the slayer and Giles is like it's just take good birthright. And that's when Xander over here's everything.
38:22.88
jimbohaunted
Ah, but they don't doing if that's the the to B continue right? Oh down Really how long is an episode.
38:29.26
Travis Wilson
No now. Yeah yeah, all right? So let's let's move it on to the quad because basically that's what happens. Um it all kind of yeah so they got to know they don't have club music all of these teenagers.
38:29.44
xanderinvictus
Um, late that doesn't happen yet. Oh yeah, this about to yeah.
38:45.51
jimbohaunted
Oh.
38:49.26
Travis Wilson
Are listening to grundrock yeah is this like a were these real bands on a Tuesday night
38:50.11
xanderinvictus
On a Tuesday by the way this is on a to yeah I was like I get you want to have teen clubs you want to go. We're gonna to good life music but this is a school night and they're like yeah we're going out to like 2 in the morning.
38:50.67
jimbohaunted
Ah, ah yeah.
39:03.19
jimbohaunted
Okay, and their defense I did the same thing all week. Yeah, we never did the weekend parties. We just did like oh it's it's Wednesday let's do it.
39:12.92
xanderinvictus
But yeah, yeah, the yeah vampires decide hey we need to start feeding because we need to bring the master up to cause it into the world and blah blah blah bad stuff happens. So the vampire this actually they also introduce angel very shortly in.
39:23.36
Travis Wilson
Yeah, and and oh yeah I and I expect that and I told Travis that this is ah the least dramatic he will see angel throughout the rest of the series.
39:31.21
xanderinvictus
Angel is introduced for about 2 minutes
39:34.90
jimbohaunted
Oh.
39:38.37
xanderinvictus
Oh compared to the rest of the series. This man is a subtle nuanced character.
39:42.89
Travis Wilson
Yeah, and that he was so over the top in this one too like he's just he doesn't say anything. He's just like oh I'm a friend you know like oh I'm going to say this.
39:51.76
xanderinvictus
Hi I'm dart brooding and muscular. You will love me later.
39:58.41
Travis Wilson
So I'm rewatching buffy again I had never watched angel the series before and my good friend convinced me to start watching it and I was like I Just don't care about Angel as a character I Really I have such a different opinion on him now that I watched angel.
40:01.69
xanderinvictus
Same.
40:07.75
xanderinvictus
Um, I've never watched an episode of angel.
40:16.30
jimbohaunted
Oh.
40:17.89
Travis Wilson
I like I still don't know how I mean I feel about him starting Buffy over having seen angel the series now or some of it I'm still working my way through it. Um I don't know how I'm going to feel about him in Buffy But Angel the series is way better than I expected it because I just like i.
40:28.12
xanderinvictus
Okay.
40:35.94
Travis Wilson
Care So little about angel.
40:36.33
xanderinvictus
But yeah, so he's like a shit's about to go down K By yeah, he's like K Shit's about to go down buy and then cause so so she's like hey I want to go to the club to fit in and then vampires start attacking. You know like we need to feed the.
40:41.64
Travis Wilson
He's kind of that dick.
40:52.70
jimbohaunted
Okay, so I attacked the club.
40:56.11
xanderinvictus
And there's but they also do say specifically it was either on this episode but I know they do approach it on the second one hey we need young blood. We need the virginal blood to we need as pure blood as possible to make sure the master. Well they know they wouldn't to.
41:06.57
jimbohaunted
So they go to a club. Yeah, but that's where we're on the virgins hang out again I went to work a high school club on a Tuesday for virginal blood. Okay.
41:08.92
Travis Wilson
Yeah, yeah, good.
41:12.10
xanderinvictus
Well yeah, but no, they go to the high school because they're like we need as pure as blood as possible. Yeah.
41:16.92
Travis Wilson
Yeah, so yeah, so these vampires yeah these vampires are trying to lure people away to bring the master food. Um, and they're they're getting to pure people which in Buffy Verse means nerds. So ah, basically.
41:33.46
jimbohaunted
Owl Bank camp.
41:35.31
Travis Wilson
Ah, willow gets flirted with and Jesse gets flirted with and they're both like oh ok, so yeah I'll follow you into the cemetery I like um I like how they are able to tell the vampires. Um, so um.
41:40.92
xanderinvictus
Sure strange person follow you into the dark because it's very safe.
41:51.99
Travis Wilson
Giles is there and then he's trying to get buffy to like stiff out the vampires in the crowd and she's pointing out that they have very dated outfits like the guide dress from the seventy s that's how you can tell because they have been under ground for like a decade so they are not address. Yeah.
41:56.16
xanderinvictus
Yeah, yeah.
42:01.88
xanderinvictus
And she was right? That's the thing that she was 100 she's like oh that we don't wear that anymore. Totally a vampire and you're like man now he just doesn't know oh yeah, no wait look. He's a vampire it was kind of funny.
42:11.76
Travis Wilson
Yeah, actually really like that I thought that was nice I love how yeah Giles was so mad because he's like you didn't sense it and choose like context clues bro I don't know how to tell you? yeah.
42:22.11
xanderinvictus
Yeah, did you see that shirt but and then it that you know everything you know goes hinky and no no actually a couple of the vampires. Do she does kill a couple vampires.
42:22.86
jimbohaunted
But.
42:32.42
jimbohaunted
They all died out.
42:33.92
Travis Wilson
No yeah, she kills. Um I think I think they say his name is Thomas because ah so they're in this ah crypt um and Jesse has been. Slightly eaten by Darla and willow is freaking out and then buffy manages to get there and Xander has followed along behind her because he's like I knew to say willow on Jesse. Um, so she's like fighting them while Willow Xander and Jesse are trying to get away and he.
43:04.48
xanderinvictus
Um, and then there was another another name vampire named Luke a big muscular guy.
43:09.45
Travis Wilson
The most dramatic of this episode he Monologues so much and I'm like can you please just dust him already I'm I'm so over him immediately.
43:22.67
jimbohaunted
You now know my pain when I watch some of ah of the tv show when they do the voiceover monologues and like oh please, maybe this for the None person to die please.
43:30.79
Travis Wilson
Yeah, like they're all like vaguely religious sounding Monologues and he's just like and his his voice is so deep and their their mouth prosthetics are not as good in season ones and they all have like a little bit of like a list but. Going on. Didn't you describe him as his monologues is like a video game character like yeah boss yeah, like he basically it's like when you're playing a video game and you're sneaking up on the boss character and you just hear like all of their stock dialogue happening so you know you're nearby and they're doing bad guy things. That's what.
44:03.80
xanderinvictus
For press x to skip but and then but and then I was you know doing the research for the None episode because they were talking about because these prosthetics were bad because they had trouble. Ah.
44:03.30
Travis Wilson
That's all all of his are exactly what he sounds like yeah basically.
44:03.32
jimbohaunted
Bad guy stuff.
44:21.95
xanderinvictus
Pronouncing that that you know some of the syllables and so they actually just so at Weden actually had to go get new prosthetics made for those that had like several lines and then kept the crappy ones for the vampires that really didn't speak or really.
44:36.80
Travis Wilson
Couldn't they just like dub over that. Ah, okay, but just think about how obvious the special of like the visual effects were think about how obvious the dubbing would have been ah back then? yeah I don't think it would have been great.
44:38.86
jimbohaunted
That's how I was wondering. Yeah, why would they just like do post.
44:48.30
jimbohaunted
In tong food movie. Oh but.
44:54.48
Travis Wilson
I don't think they would have done all of the sound vising they needed to do to make it sound natural. Um does the choreography like the fight choreography get better throughout because I thought it was kind of whacking in this None episode. Um, they get some really elaborate fight scenes eventually they get.
44:56.45
jimbohaunted
It fucking Bob be Bob from that one movie.
45:13.12
Travis Wilson
Because the sometimes the stunt double for Buffy is really fucking obvious? Oh yeah, um and they switch no, it's ah it's a female stunt double now.
45:19.62
jimbohaunted
Guy a mi. Yeah oh was that is that like spaces where it's like that one dudes focus a guy are like oh yeah I want.
45:30.54
Travis Wilson
Yeah now. Ah they things get better throughout the series I've just in general.
45:35.14
xanderinvictus
Yeah I mean to be a fair. This is a rough episode. Yeah, it's it's and it's a good episode but it's also not one of the better ones.
45:45.10
Travis Wilson
Yeah, it's it's necessary so you have some background information. Um I thought it was fun like establishing the series like I enjoyed it like you know I wanted to see more. Um, basically it ends at that fight by the way Jim um like he they dust the guy.
45:55.41
jimbohaunted
Um, oh okay.
46:03.80
Travis Wilson
And then the girl goes to run after like willow and sander and buffy is like pinned down by Luke and then it's like to be continued.
46:07.60
xanderinvictus
In yes, he got her pinned out in a coffin So she's basically stuck and then it's like Cave I see you next week.
46:14.79
Travis Wilson
Yeah, but I thought it was fine. Oh oh, he pins her down but he also like has a monologue as he's pinning her down. Oh yeah, so.
46:16.29
jimbohaunted
Oh that had be frustrating.
46:26.34
jimbohaunted
Puffy like I wish I just want to do cheleadering stuff come up. Oh so yeah, and on time now. Okay so is Travis this made you want to actually see the next episode though.
46:31.90
xanderinvictus
It's more like a mono Luke A.
46:31.35
Travis Wilson
A.
46:38.70
Travis Wilson
It did um maybe because of the 2 be continued but you know I also thought it was nice like they say that the characters are kind of 1 dimensional here I think that's kind of standard for pilot episodes especially when you're just establishing everything. So um.
46:54.54
jimbohaunted
Which 5 right.
46:58.56
Travis Wilson
I Thought it was fine like you know my only takeaway was jaws as a fucking creep.
47:02.37
jimbohaunted
I Think this might take away to it Maybe like the hallway thing wouldn't be that bad but get the hallway thing plus the club plus he keeps trying to the the library and yeah, call him the peeper all right.
47:09.79
Travis Wilson
The Clubb is what sells the deal for me.
47:18.74
jimbohaunted
But this is ah this is interesting as someone who's never seen Buffy Before I appreciate everyone explaining it I can do the mental pictures and that we'll never have to watch this again or never watch it again and about to watch it.
47:21.80
xanderinvictus
I.
47:26.32
Travis Wilson
So so my question for you though is hearing this not making you the slight best slight bit interested in watching it.
47:36.50
jimbohaunted
Okay I do want to see the Bronze I Want to see the bronze only because I want to see if there's a place I would have hang out with okay is this like the peach pit or oh so maybe the place I do hang out.
47:41.91
Travis Wilson
Okay.
47:48.23
xanderinvictus
No, it's actually more like it looks like an old warehouse it it.
47:49.53
Travis Wilson
Oh you know you you had a peach pit. We had a cherry pit in college. Yeah we did. Yeah, it's not a place you want to hang out but it's a place you do hang out. No you know what Jim you know what? you should do you should like.
47:55.57
jimbohaunted
Cool. Really.
48:07.30
Travis Wilson
Not watch Buffy but you should watch angel and then see if we can give you enough context throughout the show. They'll like be able to like know what's going on there. No he will. He will get spoiled for some angel stuff in buffy if he watches angel oh you can give him the watch order that the angel does.
48:07.85
jimbohaunted
Angel Ah oh well tell what.
48:25.22
Travis Wilson
And start until season 4 of buffy. Okay, well, then we can know fine during season 4 they were just currently I think that would be hilarious.
48:26.58
jimbohaunted
After season 4 or dirt and I'll do it right now with ah I have one questionable angel and you it's okay to spoil it when does he become an Fbi agent that that's what I want to know.
48:40.25
Travis Wilson
What.
48:44.48
jimbohaunted
That season 6 see I'm I'm still going for the extended universe I swear it man this extended universe that all loop together. It's Stan Lee's Taos they're all looped. Well this is exciting guys. Thank thank you so much I yeah.
48:51.67
Travis Wilson
Do you know.
48:57.39
Travis Wilson
Um, yeah.
49:02.99
jimbohaunted
To answer your question just part of me is like okay I I do want to see Julie Rip off a face I want to see that I want to see like as I said like the brons I want to see aspects of it I am not hooked enough to see the host show or episode.
49:13.33
xanderinvictus
And.
49:17.70
Travis Wilson
Okay, well, that's that's my goal for you is to is to convince you eventually that you need to watch the show.
49:21.90
jimbohaunted
Um, not hunted enough. You're all.
49:27.75
jimbohaunted
And convince any listeners at home who've never seen this show or seen it for the None time or the millionth time. That's what kind of this podcast is for I had a lot of fun. So with out any further ado I want to say as with jazz hands.
49:44.91
Travis Wilson
And.
49:46.84
jimbohaunted
This is great on behalf of myself Jim Phoenix and the super fanns Xander and Jess and the new come on None time ever Travis like to say thank you everyone by see you next week with episode 2
49:56.38
xanderinvictus
Think that.
50:03.20
Travis Wilson
Yes, the harvest to be continued.
50:04.11
xanderinvictus
Yes.
50:05.54
jimbohaunted
Yeah Bye everyone.

The Beach House, a Film Review
The Beach House (2019) is a body horror film directed and written by Jeffrey A. Brown starring Liana Liberato, Noah Le Gros, and Jake Weber.
The Beach House (2020) is a body horror film directed and written by Jeffrey A. Brown. This film stars Liana Liberato, Noah Le Gros, Jake Weber, and Maryann Nagel. As of this review, this film is only available on Shudder.
Desperate to rekindle their strained love, Emily (Liana Liberato) and Randall (Noah Le Gros) escape to a beach getaway. They soon learn to find that family friends of Randall's father, Mitch (Jake Weber), and Jane (Maryann Nagel), also had a similar idea. After getting used to each other, a mysterious fog engulfs the town. Unfortunately, they realize too late the danger they find themselves in.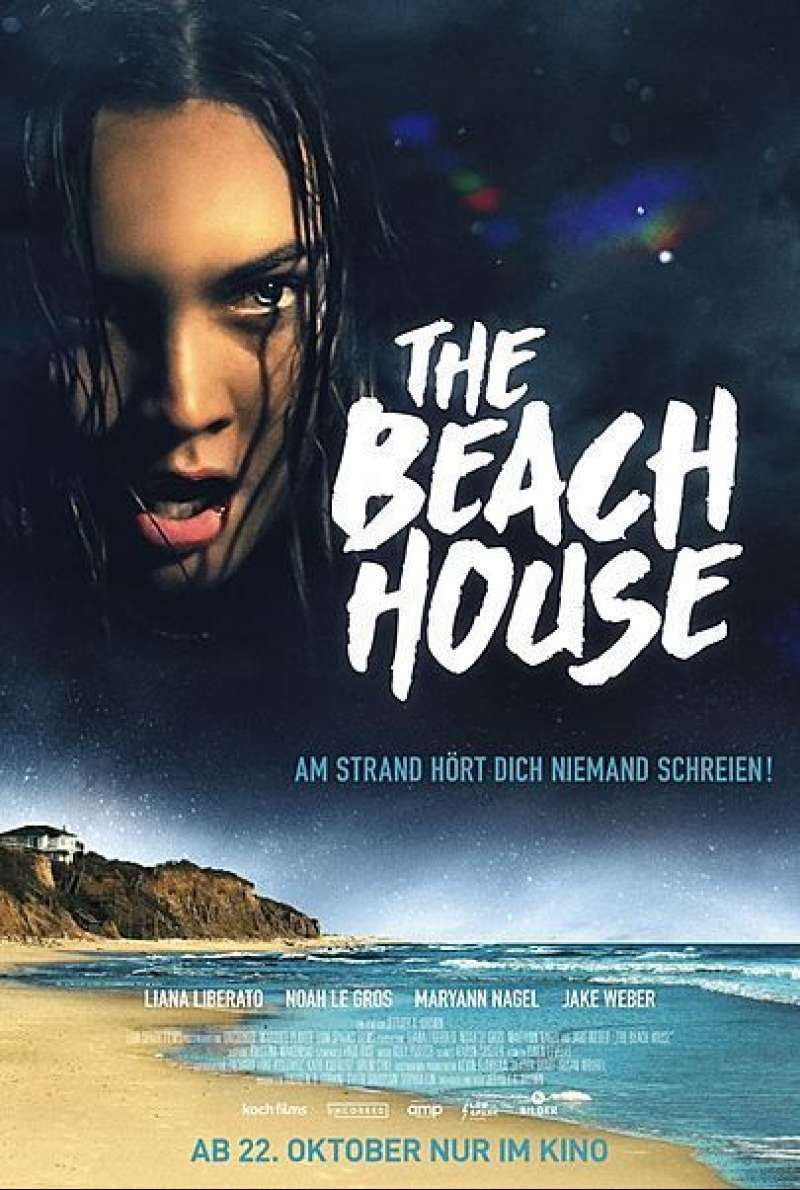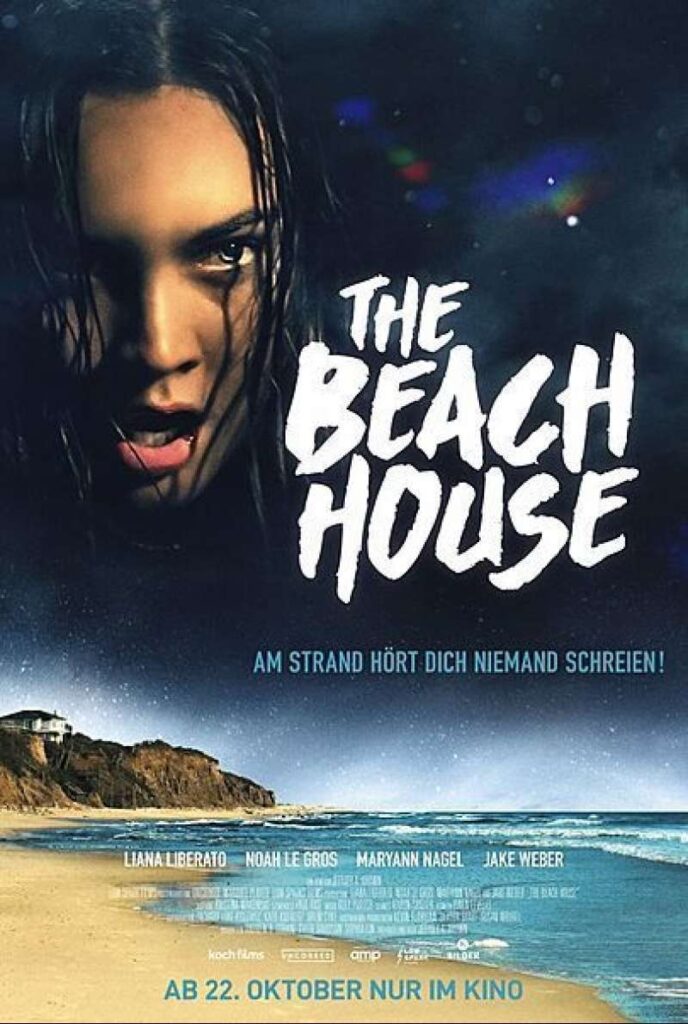 What I Like
Body horror gets under my skin, and The Beach House certainly lives up to the standard. There's something magical about creatures terraforming your body to their preferred environment, turning humans into nothing more than conscious prisoners in their own flesh. While I wouldn't consider this film the most traumatic or unsettling example, it utilizes wonderfully grotesque scenes.
Aside from the body horror, the film drops a few Cosmic Horror–or Lovecraftian–vibes that go together perfectly. Another favored genre of mine, this combination ensures the odds are overwhelmingly against our human leads.
Beyond the grotesque, visuals might not overwhelm but certainly succeed in their goal. Several scenes provide an intentionally tranquil experience that contrasts with the grotesques and improves their effectiveness.
In terms of performance, each actor hits their mark. While some roles require less effort, each contributes to the plot as intended. The standout performance goes to Liana Liberato's Emily, who acts as co-lead. She simply has the most to work with and lives up to the part.


Tired Tropes and Trigger Warnings
As "body horror" should indicate, this film will hit hard for the more squeamish viewer. While horror by nature has some amount of grotesque, body horror brings that grotesque to the next level. While I don't particularly find The Beach House hitting harder than its competition, it certainly respects its chosen genre.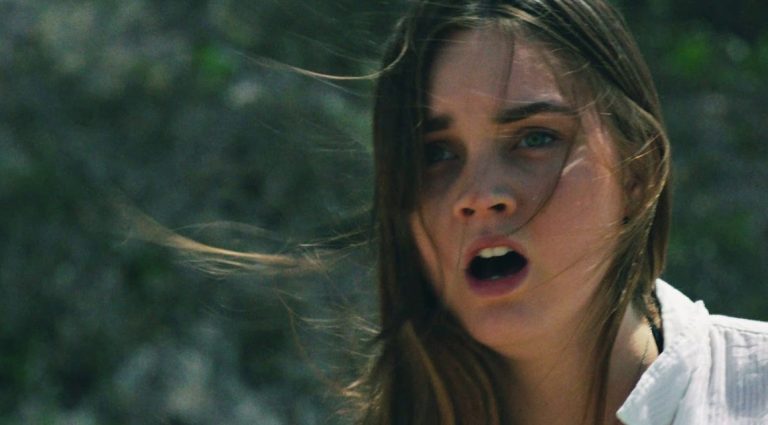 What I Dislike or Considerations
A few scenic montages may hit or miss depending on your interpretation. While I have my own theories, that speculation goes beyond the scope of this review. Many of these scenes overlap more philosophical conversations and musings that may annoy or add layers. This strategy seems a common practice in Cosmic Horror, which forces characters to rationalize the irrational.
It's hard for me to understand how secretive or known this event is supposed to be in the film's world. Individuals know something outside of the town, with evidence implying governmental knowledge. This information creates a contrivance–perhaps, even a plot hole–because the characters had to reach this isolated town without any opposition.
One of the visuals didn't exactly grab me. While I won't go into too much detail, an effect looked too visually similar to a common animal that barely survives rain. It's hard to be threatened by that. It also doesn't exactly match up with some of the other visuals. Even the creatures that look similar to it still look different enough to provide a more alien assumption.
There are moments when the infected chase our main characters by crawling at them. While the context works, with injured characters helping to sell them, I can't help but find these scenes amusing as opposed to frightening. Yes, it's certainly visually different from the plethora of zombies out there, but it's also less frightening than zombies that leisurely walk to their targets.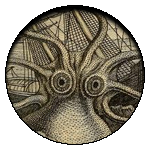 Final Thoughts
The Beach House combines cosmic and body horror to create an uncomfortable film that tests its characters. For those who enjoy these genres, it will certainly entertain you, but I doubt it will frighten you. I imagine the mood to watch it again might strike me, but I'm not entirely certain it will stand the test of time.

(3 / 5)
If this movie suits your fancy and you want more, Honeymoon seems an appropriate recommendation.
Every Secret Thing, a Film Review
Every Secret Thing (2014) is a crime thriller directed by Amy J. Berg and written by Nicole Holofcener, based on Laura Lippman's novel.
Every Secret Thing (2014) is a crime thriller directed by Amy J. Berg and written by Nicole Holofcener. This R-rated film stars Diane Lane, Danielle Macdonald, Dakota Fanning, and Elizabeth Banks. Based on Laura Lippman's novel of the same name, the film adaptation is accessible through MAX and DirecTV.
When a little girl goes missing, Nancy Porter (Elizabeth Banks) spirals into an all too familiar tale. As pressure mounts, Alice Manning (Danielle Macdonald) and Ronnie Fuller (Dakota Fanning) become the leading suspects. The strained frenemies unravel under the attention and reminders of their shared past.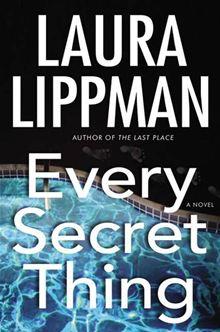 What I Like
The film unravels in a non-chronological structure but makes it easy for the viewer to follow. It helps that the age difference clearly divides the younger actors, who change actors. One casting choice resembles their older counterpart, and the acting reflects a strong direction for their shared role.
Unreliable narration remains expertly communicated with scenes that change perspectives depending on whose perspective we view them from. This choice adds a reason to view the film twice, providing extra ambiguity for some of these events.
The camera gets up close and personal to an uncomfortable degree, which almost certainly presses the actors' performances. This choice places the viewer in the character's perspective and limits us from others' perspectives to add extra credence to these biases.
Every Secret Thing provides a spiraling mystery that unravels with several twists and turns. Assuming the novel provided the outline, this film executes these points and keeps a consistently engaging experience throughout the runtime.


Tired Tropes and Trigger Warnings
Child abuse and neglect remain the central plot points of Every Secret Thing. Little of this abuse appears in scenes, but there is no escaping the danger children are in throughout the film.
Self-harm and suicide are shown throughout the film (once in the case of suicide) through one specific character. It isn't glorified or romanticized nor addressed with particular sensitivity. For those sensitive to these subjects, it might be triggering.
Racism, the assumed motive for the bi-racial victims, plays a small role in the film's narrative. However, character motives remain more complex, but going further spoils some elements. This film decision does create the reality that bi-racial children are the victims of child neglect and abuse in the film with little additional context. It does invite uncomfortable speculation, but speculation it would be.
Sexual assault is another concern for viewers, specifically statutory rape. This issue seems particularly mismanaged, considering the survivor remains an antagonist. One can be both survivor of assault and an antagonist of a film without needing to discredit the assault. While little appears of this issue, and the manipulation angle can indicate a perspective shift, it's hard to refute how the film wants to represent this attack.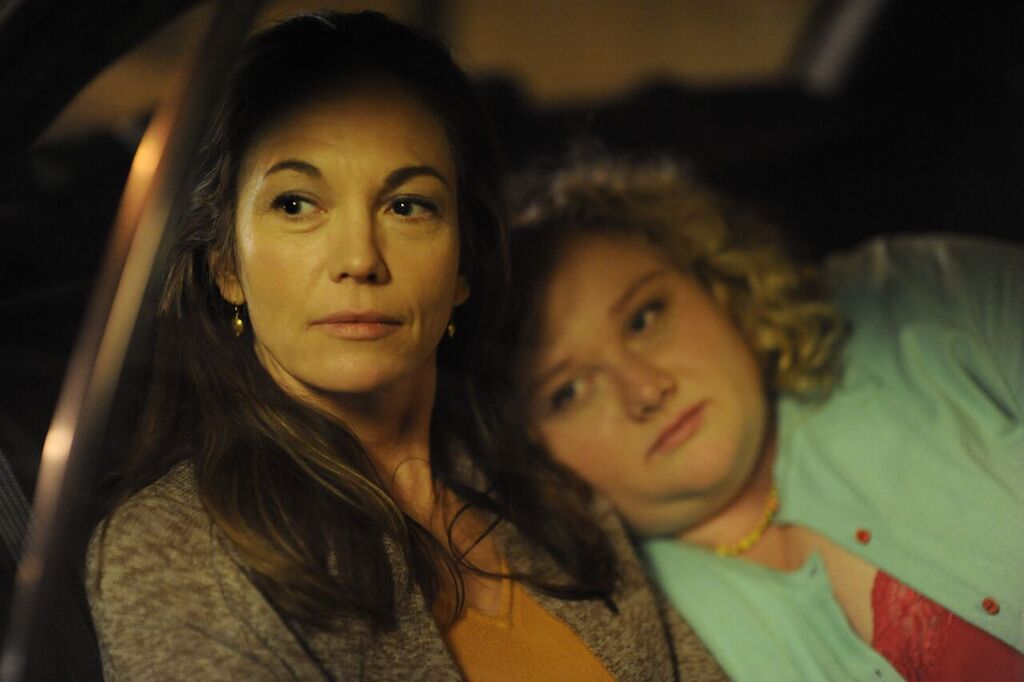 What I Dislike
Loosely tied to the above point, one character seems mentally off and purposely so. This point doesn't inherently create an issue, but there seems to be a choice to make this character a mastermind. Perhaps this is better addressed in the book, but the execution is far from perfect here.
A newspaper montage reveals essential information which feels oddly misplaced. Practically the entire setup for the film appears through this montage, which creates the necessity to read these headlines in the minimal time given.
As a horror, nothing but the events are haunting. Children being abused or kidnapped always haunts, but the terror of this remains secondary to the mystery. While the mystery is nice, this film won't particularly scare the seasoned horror fan.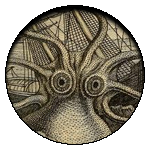 Final Thoughts
Every Secret Thing unravels a mystery of opportunism, selfishness, and deception. While the movie won't haunt the viewer, it certainly unravels a mystery that shocks them. The nuanced and deceptive characters add a layer of engagement that creates a unique experience, but I doubt this movie will linger in my mind.

(2.5 / 5)
We've now reached episode six of Tim Burton's Wednesday. And after the last episode, this one did not disappoint.
We start with Wednesday attempting to contact Goody Addams. Last episode, if you'll recall, Morticia explained the difference between a psychic dove and a raven. Since Goody Addams was the last raven psychic in the family line, it's got to be her that trains Wednesday. 
But her seance is a failure, and Wednesday is interrupted by a magazine note shoved under the door. It says to meet someone at a crypt for answers.
When she gets there, it turns out that her friends have put together a surprise birthday party for her. Before she can cut the cake, however, she has a vision.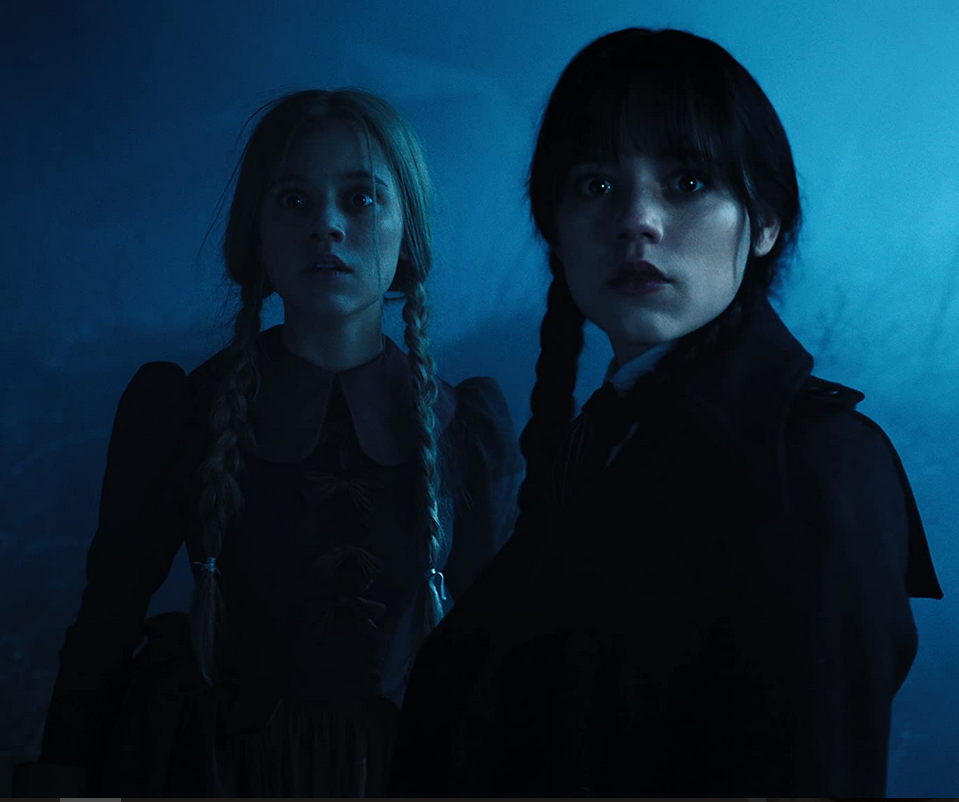 Goody Addams tells her that she must find a specific gate. After some investigation, Wednesday discovers it's the gate to the old Gates house.
Wednesday goes to investigate, but she isn't the only one. She is nearly discovered by Mayor Walker. He is also investigating the Gates family, even though they're all reported to be dead. He leaves a message for Sheriff Galpin and is almost immediately run over by a car.
This incident is enough to get Wednesday's town villages revoked. Though this seems like an empty punishment since the whole school is on lockdown. Someone burned Fire Will Rain on their front lawn.
Wednesday isn't one for believing the rules apply to her. She has it in her head that she's meant to save Nevermore Academy, probably from whatever descendent of Crackstone who's still around. So she has no problem lying to Enid and Tyler and convincing them to help her sneak off campus and explore the Gates house further.
This, of course, is an incredibly informative trip. The kids find a hidden altar to Crackstone, as well as the missing body parts from the monster's victims. They also find evidence that someone's been staying in the house. Someone who's staying in what looks like a little girl's room.
Before they can find anything more, the monster finds them. They barely escape, and go to the sheriff with what they find.
Of course, the house has been cleared out by the time Sheriff Galpin arrives. Furious that his son was almost killed, he tells Wednesday to stay away from him.
Because that always works, right?
Galpin isn't the only one angry. Enid is fed up with the way Wednesday has been treating her. And so she leaves their room to bunk with someone else, leaving Wednesday alone.
This episode was well done. The discoveries at the house were exciting, and I'm almost sure I know who's behind the murders at this point. Overall, this was a good ramp-up to the season finale.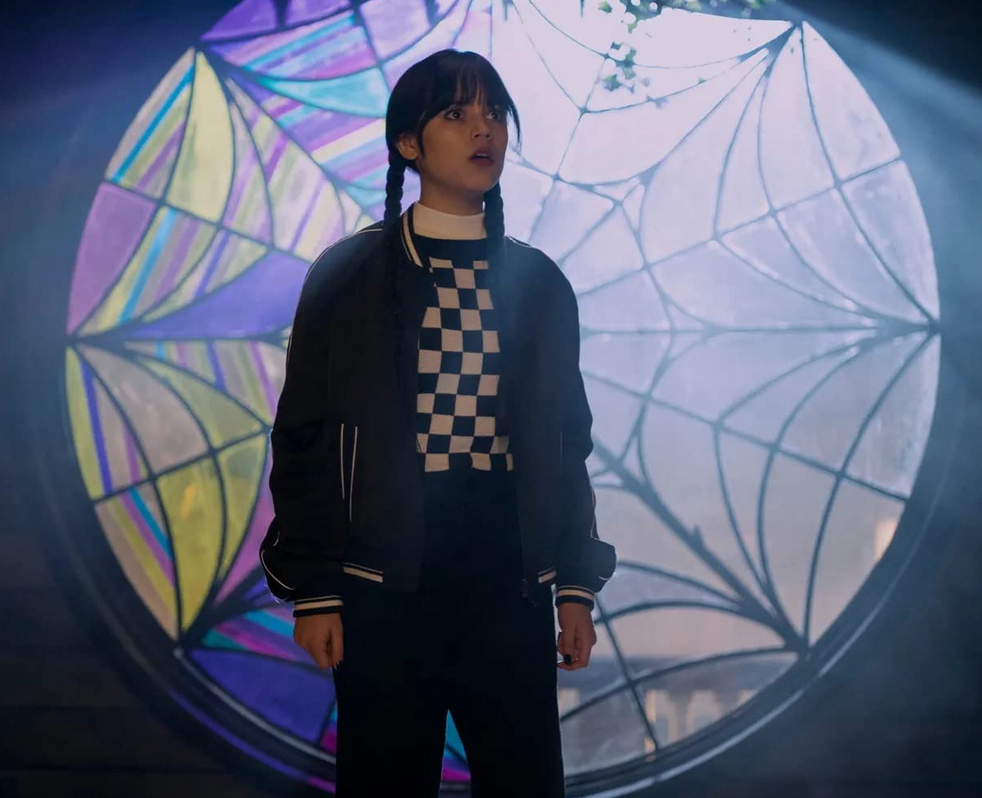 Finally, this episode did something I was worried just wasn't going to happen. And for that alone, it deserves praise.
Wednesday has been incredibly selfish and inconsiderate since the first episode. She's been rude and demanding towards Thing. She's ignored her friends' needs and emotions while insisting they put themselves in danger for her investigation. She has respected no one's boundaries, even while other people have at least tried to respect hers.
And now, it's finally come back to bite her. All of the people who have been doing their best to show her kindness and support are finally done with her bullshit.
Yes, this is a good thing! Characters are best when they're allowed to learn and grow. When they don't come to us flawless. When they mess up and learn from it. Especially for a show aimed at kids, this is essential.
If you'd asked me at the beginning of the season if this character was going to experience honest character growth, I'd have assured you it would never happen. Much to my surprise, it's happening. I hope that Wednesday is going to come out of this a better person. With two episodes left in the season, there's plenty of time for that. 
(4 / 5)