Released in 2015, A Christmas Horror Story was like a stocking stuffed with gory, ghastly gifts. You tip it over, and not one but four holidays horrors fall out.
We start with Santa at the North Pole. He's got a gaping gash across his face and looks far more battle-worn than we usually see him. We soon find out that his elves have gotten some horrid virus. They've become horrific, foul-mouthed monsters, bent only on murder. And Santa alone must battle them to stay alive.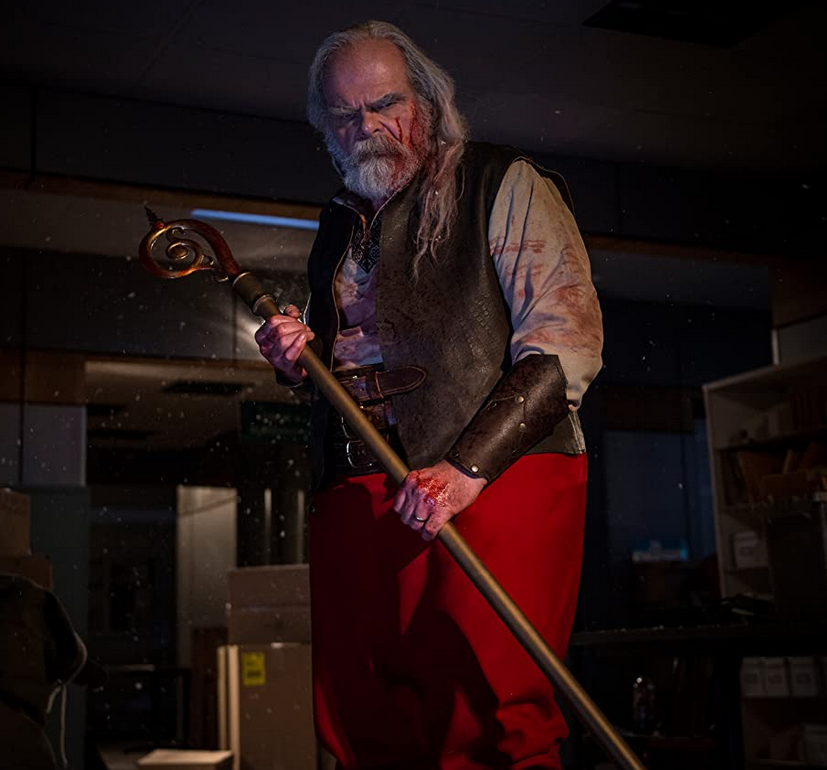 Next, we join Scott and Kim with their son Will. They're heading out into the woods to chop down a Christmas Tree. The tree they find is on private property, but it's owned by an asshole.
There seems to be some sort of tension between Scott and Kim. We're unsure at first of what's causing this until we find out that Scott was the first police officer on the scene of a horrific holiday murder last year.
Will goes missing in the woods, only to be discovered inside a mangled old tree. But soon after bringing him home, it's clear that Will's still lost in the woods. What came home with his parents isn't human.
Now, about that murder a year ago. It happened at the local high school. A young man was brutally murdered, nailed to the wall with an eerie message scrawled next to him.
Three kids are there to report on this gruesome death. Of course, it's clear pretty soon that none of them are going to live long enough to turn that report in.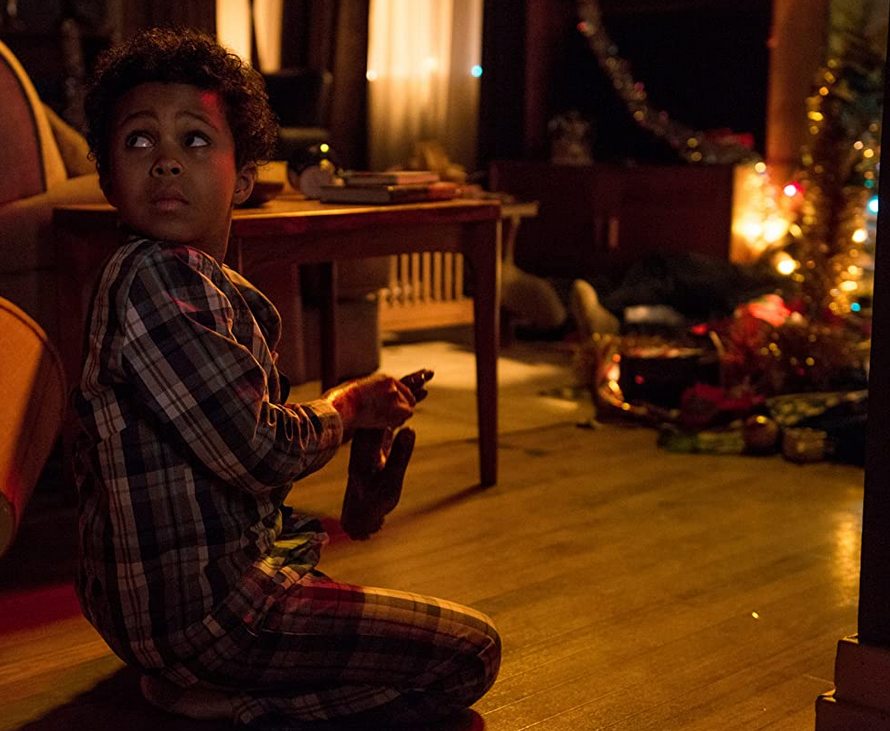 As if these stories weren't enough to satisfy your yuletide bloodlust, let's turn now to the Bauer family. They're on their way to visit a distant aunt for Christmas. While there, the son accidentally breaks a statue of Krampus. The aunt kicks them out. And soon the family finds themselves being hunted through the woods by Krampus. The end of this was twisty, but not too much so.
Finally, we get to the absolute best thing about this movie. Dangerous Dan, the drunk DJ.
Played by the one and only William Shatner, Dan is spinning records in his studio on Christmas Eve. His usual DJ partner is off to the local mall to help out with the charity toy drive.
Through each of the other stories, we hear Dan breaking in with a holiday quip, a quick update on his drinking, and a festive song. Soon though, we start to hear concerning news updates about what's going on at that mall. As Dangerous Dan gets dangerously close to alcohol poisoning, he can only plead, desperately, with people not to go to the mall. The police are on the scene. Please, stay away.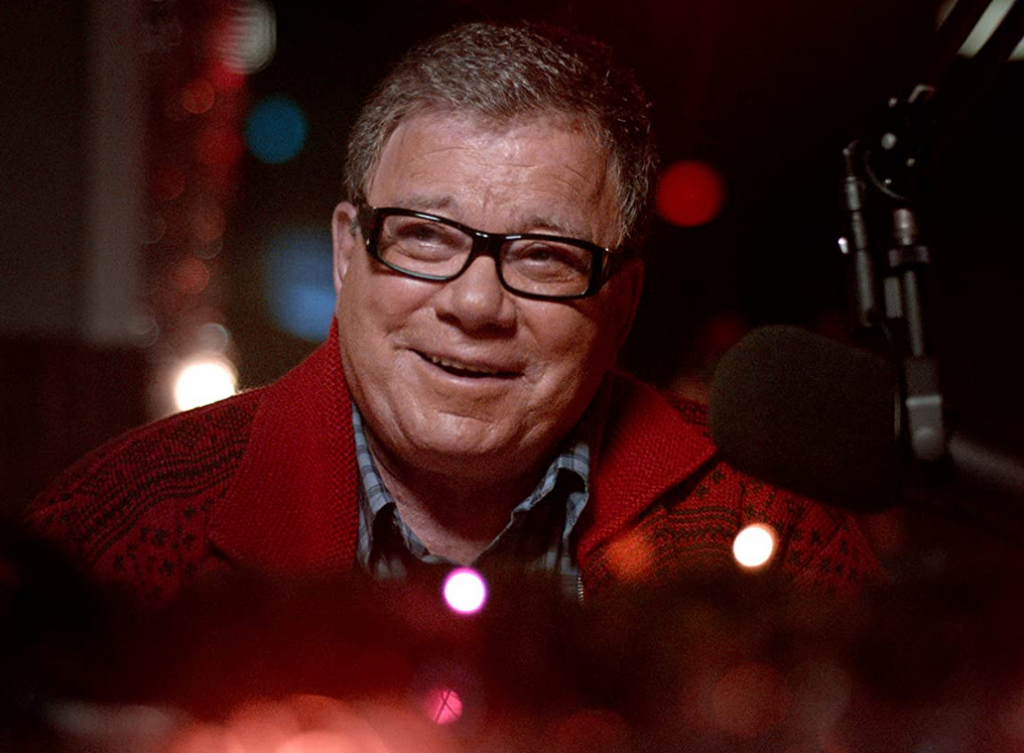 This movie was a delight. But I couldn't help feeling that the stories had enough merit to stand alone. I feel like we could have gotten into so much more detail in each of the tales and felt fully satisfying. Instead of one good movie, we might have had four great ones.
Yes, I did say four, not five. Because two of the tales above are related in a way I did not see coming. Trust me, it isn't the ones you think. This ending, let me tell you, was a mind fuck. And I loved every second of it.
Check out A Christmas Horror Story. It'll darken your holiday in just the right way.