She Gets Revenge
Okay, Killer Queens. Do you remember last time when I said I didn't think it was the Countess who was going to get her revenge? Well, I'll admit I thought it was going to be Ramona. But I was, unquestioningly, wrong.
This episode of American Horror Story Hotel took so many twists and turns I don't think anyone could find their way back.
We start with Liz, contemplating suicide. She can't stop thinking about Tristin, can't picture life without him. She's tired of being alone. And when she tells all of this to Iris, Iris agrees. She's lonely too. They agree to kill themselves together.
Before they do, though, Liz wants to make peace with her son. So she sends him an invitation to come to stay at the Hotel Cortez. It says something, I think, that she assumed her son would be safe there. I wouldn't invite my family to stay there, and I don't even like them that much.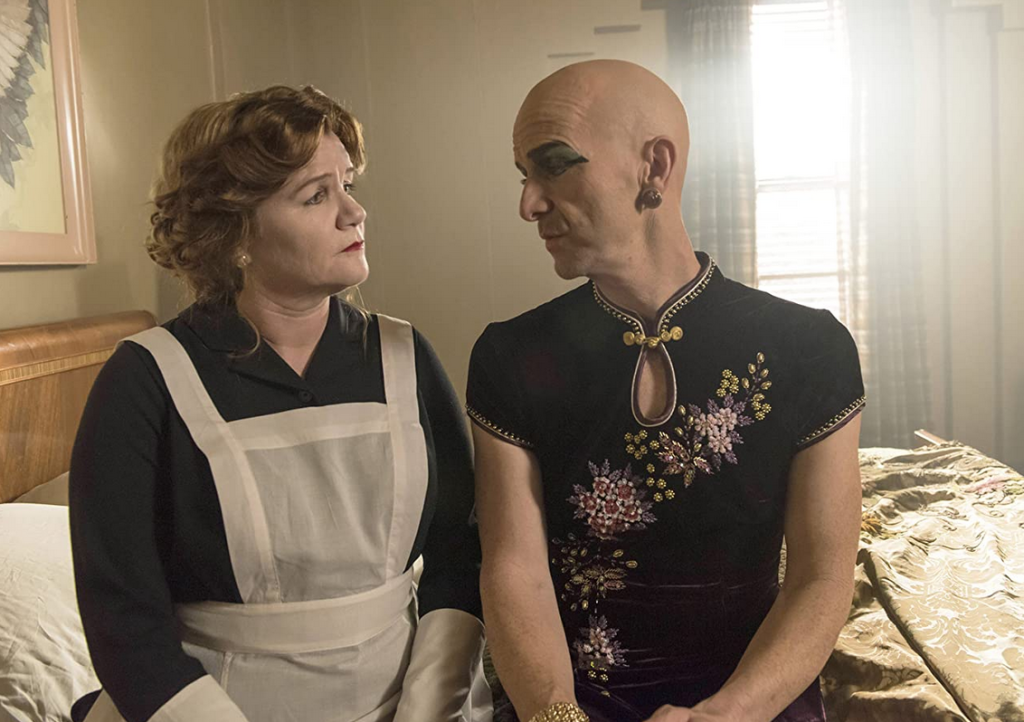 This was the episode for families coming together. Alex and John, who is still trying to be a hero, finally talk face to face for the first time in a long time. She tells him that she accidentally created a whole herd of little vampire children. Worse, the Countess has said that she'll kill Holden if Alex doesn't clean up her mess.
Alex and John go to check on the kids. One little girl is dying of measles because she's refused to eat any more people. Unfortunately, Alex is too late to save her. She and John convince the others to come back to the hotel with them.
I didn't find it a huge shock that they weren't turned into the creepy village of the damned kids like Countess's pets. Instead, Alex and John lock them away with Ramona. Then, they take Holden and leave. I hope they're going to go be good parents to their other kid now. Or at least present parents.
Meanwhile, The Countess is continuing with her plans. She asks Natacha to come to visit her in the hotel.
This scene was well done. We see Natacha and the Countess battle, and the former pulls out a knife. At the same time, Donovan's gone to visit Valentino. The classic heartthrob, feeling his life is in danger, draws a sword.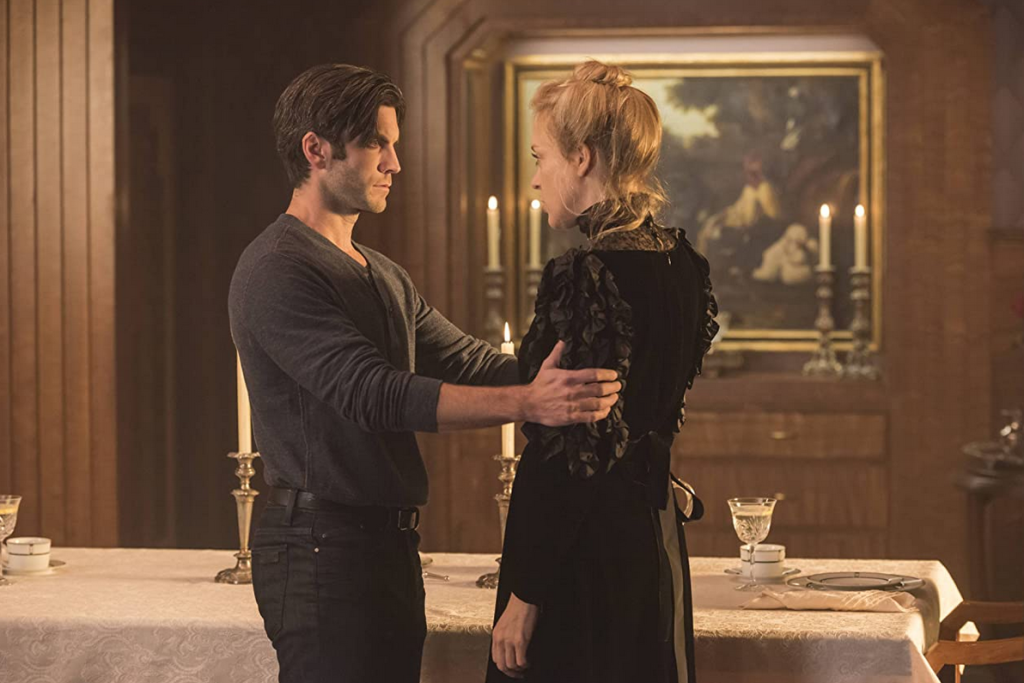 Both are murdered by their modern counterparts, shot through the head. Because who the hell pulls a blade on someone in this day and age?
But, back to Liz. Her son comes to visit, and in a heartwarming scene, accepts her for who and what she is. He even wants her to be a part of his life. And so, Liz decides not to kill herself. She has something to live for.
In the last moments of the episode, vengeance is hers. And I couldn't have called this in a million years.
I don't dare ruin it for you.
See you next time at the Hotel, Killer Queens. Don't order the room service, the prices are murder.
(4 / 5)
Thanks for reading American Horror Story Hotel, She gets revenge. If you want to binge the season along with me, you can do so on Hulu.
You can get season five now on Amazon.