Back in my high school days, I had a best friend that was obsessed with four things – 80's horror movies, 90's soft-core adult-cuddle movies, Duran Duran's John Taylor, and The Golden Girls. I appreciated two and politely tolerated the others. I'll let you guess which.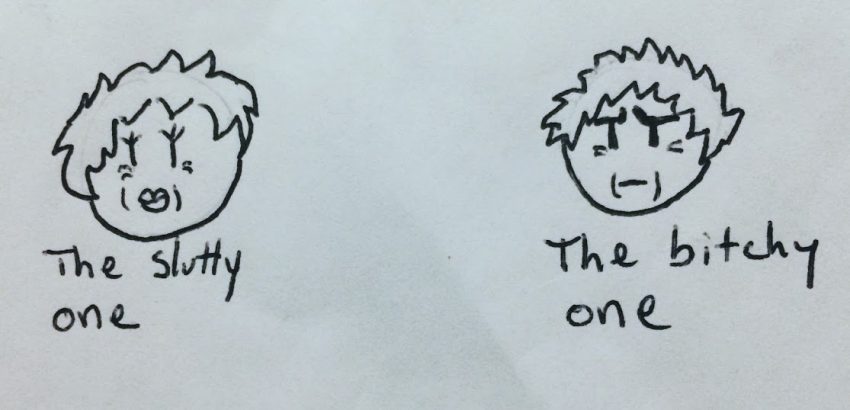 So, during the times that I was forced to sit through heated Golden Girls discussions or the cable TV episodes, while I sometimes suppressed a chuckle, the main problem was that I didn't really get it. I understood the concept – three ladies living together as seniors, and one with a miniature mother that looked like a puppet. I understood it was a sitcom, on a sound stage in front of a live studio audience. I guess that's where it lost me. It just felt fake and static. Unlike goddess Jessica Fletcher, there wasn't much drive, purpose, or action.
Unless you count eating cheesecake.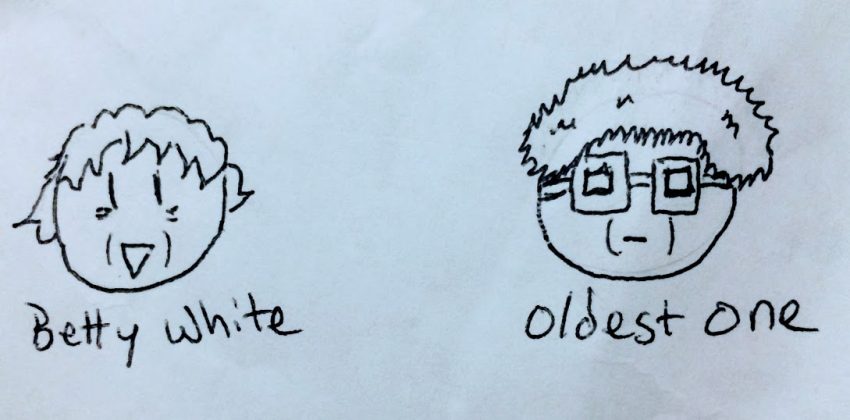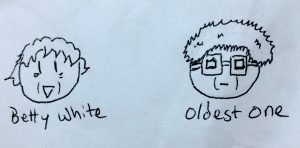 Which brings me to this month's Dark Deviations: The Way We Met. Spoilers for Psycho.

The Plot:
The Golden Girls are scared because they finally watched Psycho together. In the kitchen, they review the movie – the shower scene (Blanche says something slutty, Dorothy points it out) and how it ends up being Norman Bates wearing his mother's clothes (Rose says something about Minnesota).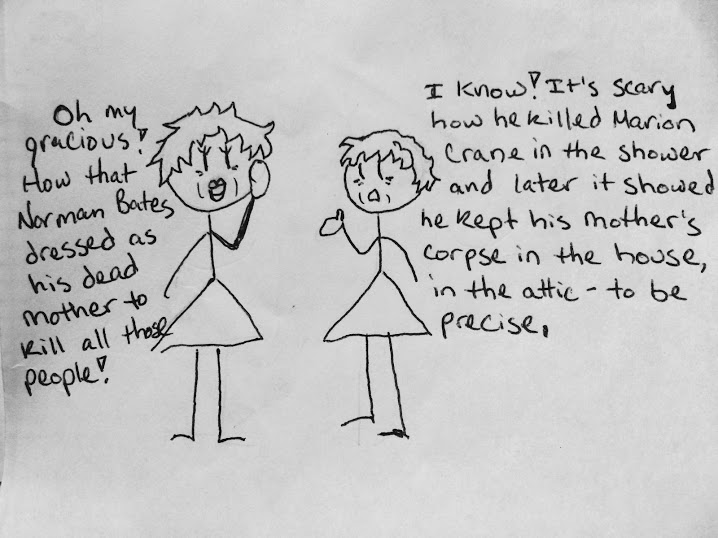 They're too scared to sleep, so they decide to eat cheesecake and it reminds them of the first time they met.
Needing two room-mates, Blanche put up ads. Rose and Dorothy answer them and move in. They fight over groceries. But once at home Rose speaks in length about a fish carnival while they eat cheesecake. Instant BFFs.
After the reverie, they feel better, and are about to go to bed when Sophia bursts into the room with a knife and gets an honest laugh from me.
Scared all over again, they decide to stay up and have another piece of cheesecake.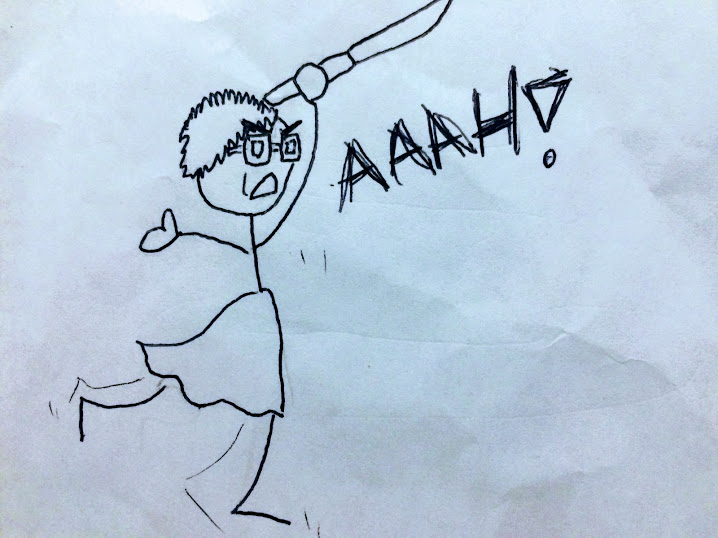 Brain Roll Juice:
Oh, I am well-aware of the irony. Some of you might be thinking, "Are you kidding?! The Golden Girls had so many pressing issues during its time like ______ and _____! And this is from the writer that gave Surf Nazis Must Die its own f—ing opinion piece?!"
Yes, proudly, I am that writer.
And I understand that there's a reason why the show lasted as long as it did and was as popular as it was/is – it resonates with its audience, with women, even young women in high school. I've recently seen magnets and t-shirts at Five and Below; it's still relevant and beloved, or at least marketable. There's a lot to be said for that. Its characters are iconic. The actresses were incredible. The writing could be very good and poignant.
It just wasn't for me. 
Same with this episode. While it was interesting to see how they met, I also felt like it wasn't needed. In a way, it kind of felt even more disappointing that it was basically they met through the 80's equivalent of Craigslist. 
It's even more strange that Psycho was the vessel that got us to that point, too. I could have been interesting if there had been hints of Psycho in the whole episode as a theme, to keep it together and to also express the fear of meeting and opening up to new people, but it didn't do that. It was just a sloppy bookend.
They just argue for a while over room-mate shit and then the day is solved by cheesecake.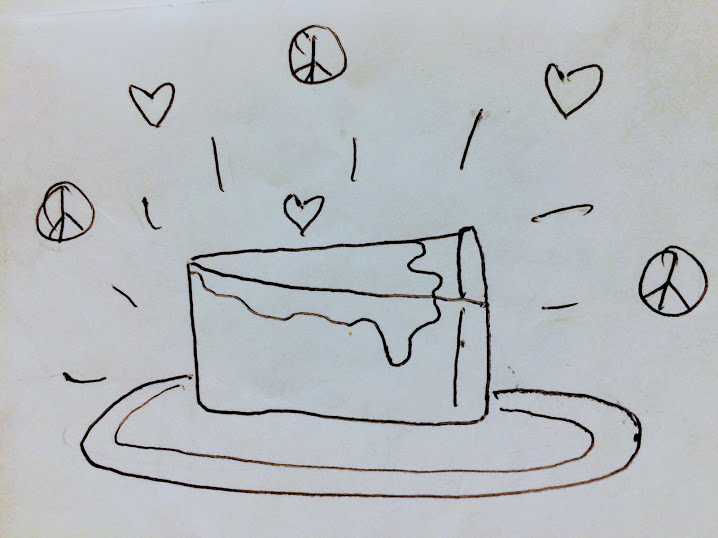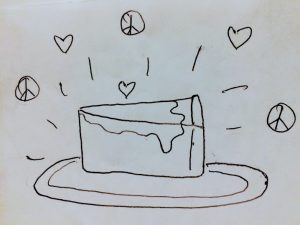 And they all lived happily ever after.
Bottom-line:
Watch if you're a Golden Girls fan. Skip if you're not. Although Sophia at the end was a pure delight.
(2 / 5)