When it comes to weddings, the A song of Ice and Fire universe really knows how to throw a memorable party. Who could forget the injustice of the Red Wedding? Or the delightful just desserts visited on Joffrey in the Purple Wedding? These will go down as some of the most captivating nuptials in fantasy television. Will Rhaenyra and Laenor's wedding in House of the Dragon – Episode 5 be half as memorable as those?
Spoilers ahead:
House of the Dragon – Episode 5: We Light the Way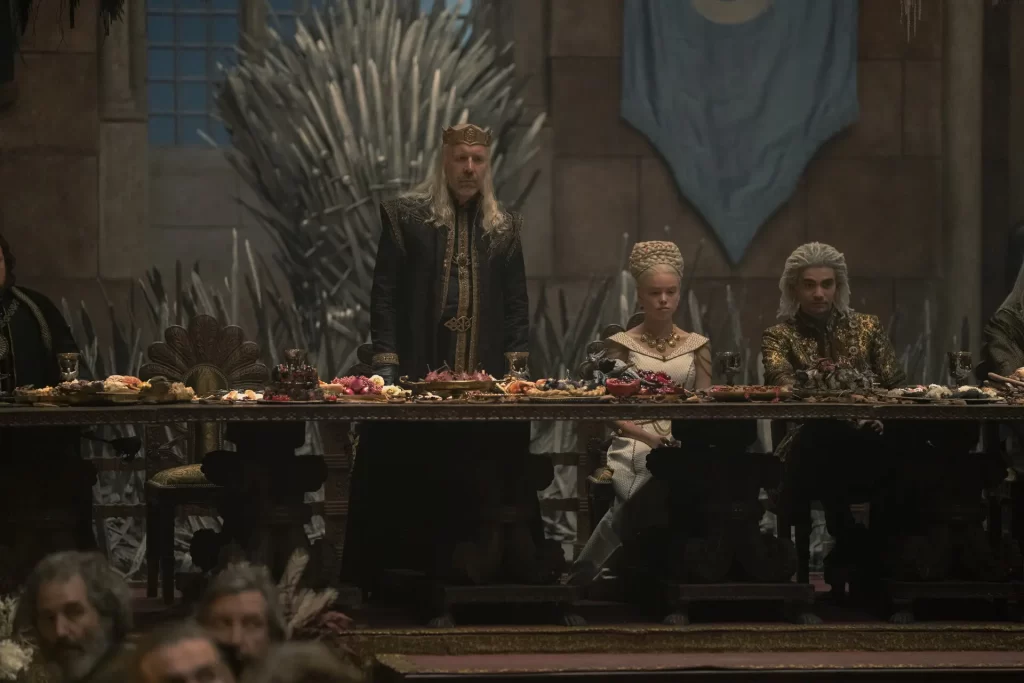 Viserys
Death is coming for Viserys Targaryen. Anyone can see it a mile off, and Viserys himself is no exception. Knowing this, Viserys quickly prepares the marriage of his daughter Rhaenyra and Laenor Velaryon, whose father Corlys is likely the second most powerful man in Westoros. He has dragons and a formidable navy that could support Rhaenyra, should anyone challenge her right to the throne in the future.
Unfortunately for Viserys, who's pining about legacy and a life wasted, that future might come too soon. As much as Viserys might frustrate the viewer, you can't help but sympathise with him. He can't do right from wrong. There's an overwhelming sense that the more he tries to control things, the more his control slips away.
Love
Rhaenyra and Laenor both desire somebody else, and both of these individuals, Ser Joffrey Lonmouth and Ser Criston Cole, can't keep their mouths shut. Prideful Ser Criston blabs to Queen Alicent, and Ser Joffrey flaunts his keen observations to none other than Ser Criston himself at the wedding celebrations. His smugness leads to Ser Criston beating him to death in a true A Game of Thrones wedding spectacle.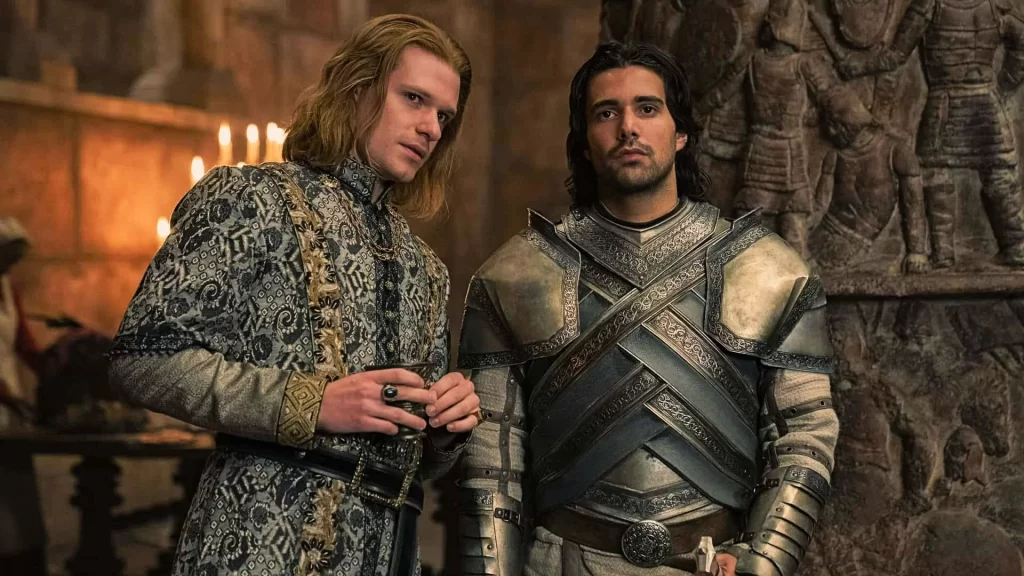 Alicent & Rhaenrya
Once the queen consort discovers Ser Criston's secret, she dismisses him. She appears to be saving this powerful tidbit for later, and she enters the wedding a changed woman. She's wearing a green gown, the colour symbolising House Hightower's call to war. This might suggest the information Ser Criston shared has changed her loyalties. And that's not to mention that before Otto Hightower departed King's Landing, he warned Alicent that the lives of her children might be in danger if Rhaenyra ever saw them as a threat to her rule.
Allegedly, this episode is the final episode Milly Alcock and Emily Carey will portray Rhaenyra and Alicent, suggesting the series is in for another time jump. The duo have played their characters perfectly and I expect they will be missed. Hopefully Emma D'Arcy and Olivia Cooke are just as good in the roles. They have big shoes to fill, and I say that as someone who didn't immediately warm to Rhaenyra's character in the first episode.
Final Thoughts
House of the Dragon – Episode 5 is another successful outing for the franchise. However, it doesn't live up to the weddings seen in A Game of Thrones. This could be because of the time jumps, or because of the Red Wedding and the Purple Wedding being so shocking, or because the dramatic tension hadn't peaked before Rhaenyra and Laenor's wedding. The first series of House of the Dragon feels like exposition in a lot of ways. For now, the tension is building. Like Visery, we can feel doom on the horizon.

(3 / 5)