House of the Dragon is an adaption of George R. R. Martin's fictional history of House Targaryen, the novel Fire & Blood. This presents a challenge: how do you tell a story spanning decades in a visual medium? Some filmmakers use prosthetics or CGI to age their characters, as seen in Martin Scorsese's The Irishman. House of the Dragon chooses the method perhaps most notably used in The Crown, where the cast is changed to reflect the age of the British royals in a given decade. This change occurs in House of the Dragon – Episode 6.
But does House Targaryen's cast change fair as well as House Windsor's?
Spoilers ahead: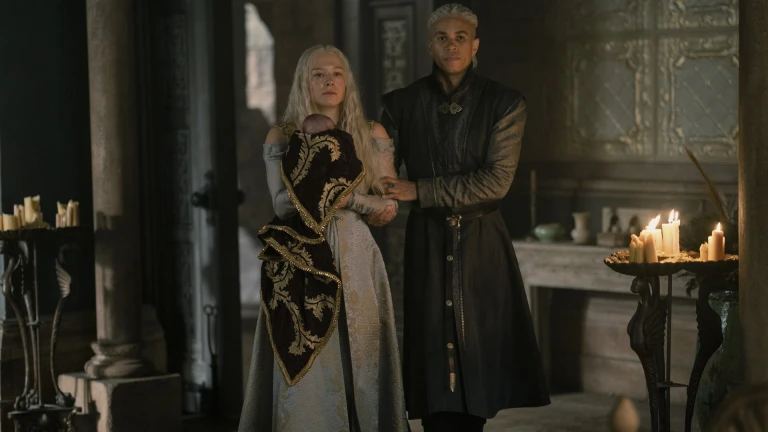 House of the Dragon – Episode 6: The Princess and the Queen
Rhaenyra
This character is the heart and core of the show, perhaps even more so than Matt Smith's Daemon Targaryen, and Milly Alcock has done a tremendous job portraying her. Now she's been replaced by Emma D'Arcy, who we're introduced to during yet another traumatic labour scene.
Fortunately, D'Arcy is a wonderful actor, and so I happily bought into her being Rhaenyra. However, she does appear to have a different personality. We could explain this by saying ten years have passed since episode 5, which is plenty of time for a person to change. Or it could be a disconnect in the writing or two acting styles.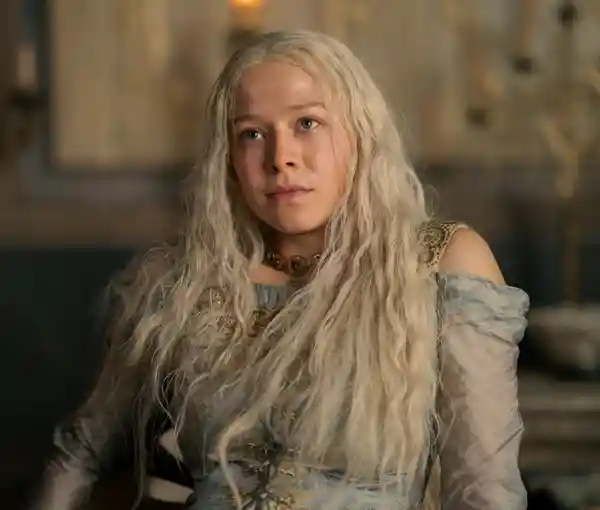 Alicent
Emily Carey has been replaced by Olivia Cooke, who does a great job at portraying an older and more bitter Alicent. Again, there appears to be a slight personality change, but nothing too egregious or anything that couldn't be explained by a decade of romping King Viserys ever-rotting body.
She and Rhaenyra have three children each and are sworn enemies. In the previous episode, there seemed to be room for reconciliation. Episode 6 leaves dashes any hope of that happening. It feels like a lot might have happened in that decade that could have explained their rivalry better. Just how did we get here? When were the bridges burned?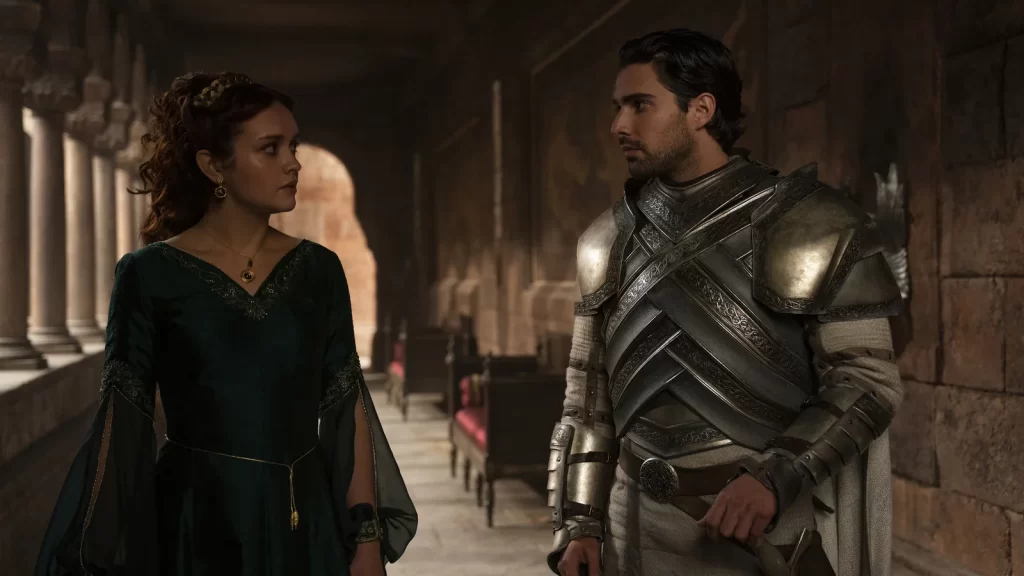 The Time Jump
The time jump appears to be an effective method of telling the Targaryen story, which by its historic nature makes it a much harder story to tell because of its scope. The cast changes help make the time jump convincing. I wonder if the transition would have been easier had they had made the cast change and time jump at the beginning of the second series, not in the middle of the first.
The episode has a more mature feel, perhaps because many of the cast themselves are older. In many ways, we've come so far from episode 1 that episode 6 with its new cast feels like a different series altogether, filmed a year later. Flashback scenes with former cast members could tie it all together and ease the transition.
Final thoughts
So much is crammed into House of the Dragon – Episode 6 that it's almost impossible to cover everything that happened (I haven't mentioned Larys' or Daemon's storyline, for example). Some events feel rushed and not allowed to breathe. This would have given them some much-needed emotional weight.
Another consequence of the time jump is how many key events from the past feel like they've been left out of the story. The audience is dropped into the current dilemma and is left searching for clues as to how we got here.
All that said, episode 6 was thoroughly enjoyable and held my attention. While not perfect, you cannot accuse House of the Dragon of being boring. The battle lines are being drawn and the real fight is about to begin.
(4 / 5)
If you're interested in the history of House Targaryen, you can find George R. R. Martin's Fire and Blood novel here: