As mentioned in the previous review, this series follows Netflix's Love, Death & Robots. Feel free to skip this paragraph if you read any others. Tim Miller developed the series and incorporated the talents of several studios. As each episode is independent, there isn't a need to watch them in any order. I will also note that the episode order shifted from the initial release. These reviews will cover the current order for 2022. Love, Death & Robots targets a mature audience, so some episodes have mature language, nudity, and adult subjects. This review will cover "Fish Night" and "Helping Hands."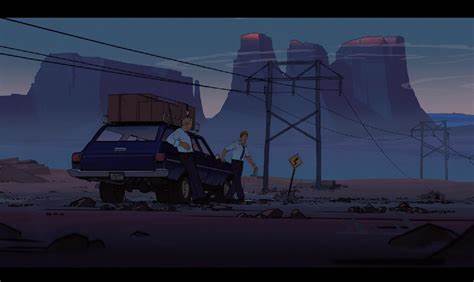 Fish Night
Based on Joe Lansdale's short story and animated by Platige Image Studio, "Fish Night" follows two salesmen stranded in a desert. As the night lingers and the men prepare for the eventual walk in the morning, something magical seems to take hold of them. Somewhat different than the other entries, less in animation and more in concept, I would call "Fish Night" Fabulism or Magical Realism.
With a cast that includes Kirk Thronton and Yuri Lowenthal, and a runtime of 10-minutes, the performances are as colorful as the visuals. More of a spectacle, don't expect to be frightened at any point. In terms of a fable with a twist there are more substantive shorts. "Good Hunting" comes to mind for its aesthetic and fable driven the plot.
(2.5 / 5)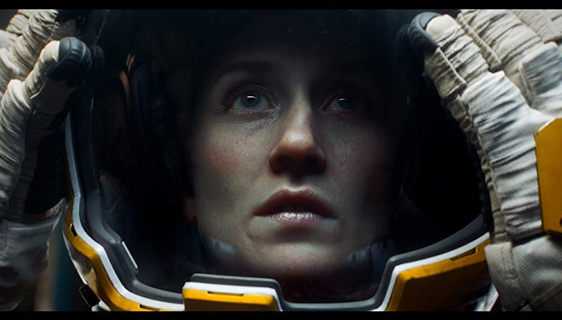 Helping Hands
Based on Claudine Griggs' story and animated by Axis Studios, "Helping Hands" is a suspense thriller set in space. Astronaut Alexandria Stephens finds herself repairing a damaged orbiter when something goes wrong. What will she sacrifice to make it to safety?
Starring Elly Condron and Chris Parson, "Helping Hands" is 10-minutes of suspense. Claudine Griggs' story likely dives deeper and build upon the setting more effectively, but the animation is realistic, and the voice actors are great. The animation is effectively realistic but not stylistic.
(3.5 / 5)