Saint Maud was among the many movies in limbo in 2020. After various stalled, canceled and rescheduled release dates, Rose Glass's debut film was finally available in the US in January 2021. I was hoping to see this on the big movie theater screen with my friends while we drank movie theater beer and ate overpriced popcorn. Instead, I watched it while housesitting for a friend, home alone in the pitch black dark with my no one but a couple dogs, a cat and bottled kombucha to protect me. However, this was the perfect atmosphere for watching Saint Maud, an unsettling film that rips away all comfort and feelings of security from beginning to end.
The Plot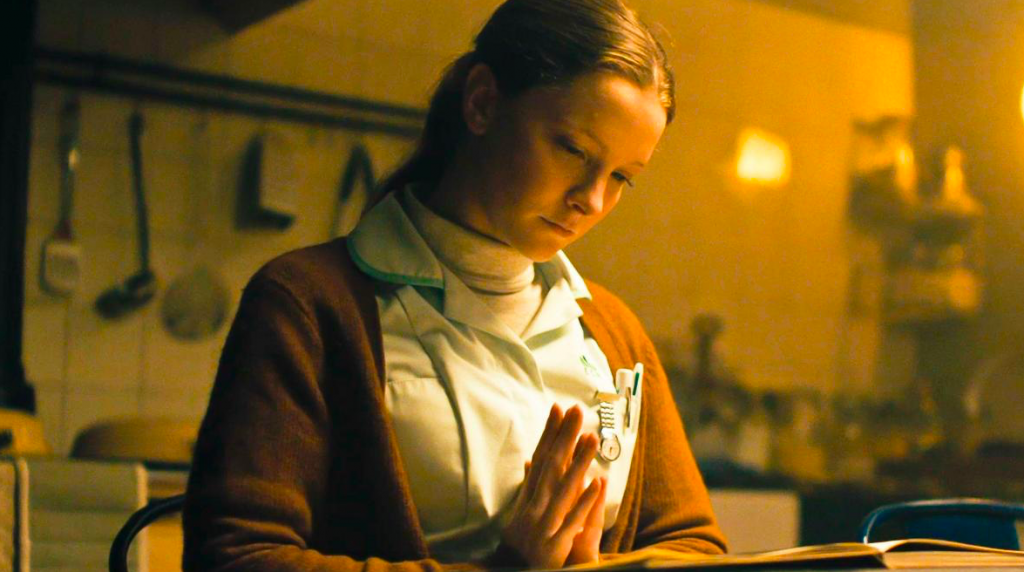 Katie (Morfydd Clark), a newly devout Roman Catholic nurse who now goes by the name Maud, has taken a job in private care. She lives in a quaint, unnamed seaside town. Her new patient is Amanda (Jennifer Ehle), a professional choreographer and dancer dying from stage four lymphoma. Religion has become Maud's entire life and she has found it her job to save Amanda. But Maud's born again lifestyle slowly proves to get the best of her as she becomes unhealthily obsessive with God and the quest to save Amanda's soul.
"Never Waste Your Pain"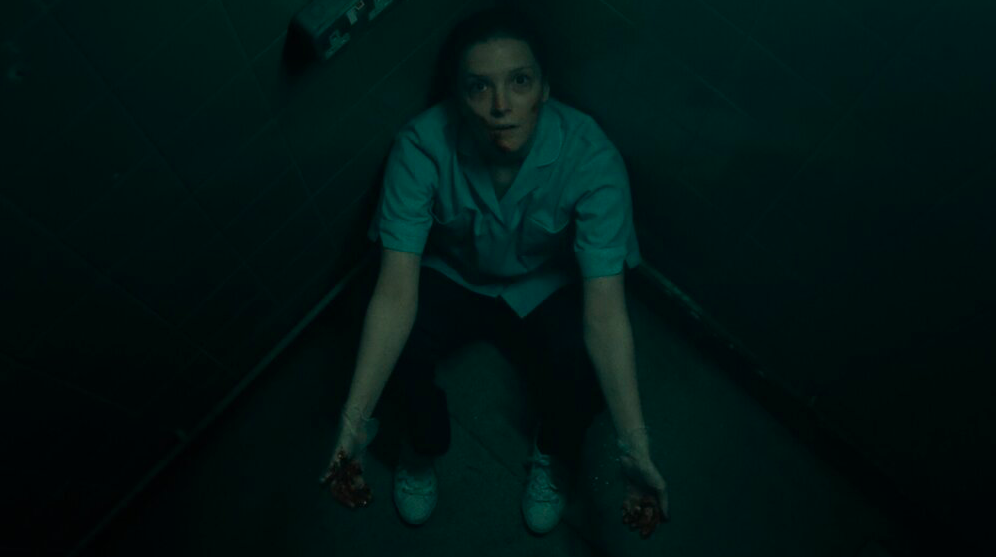 Religious horror is perhaps one of the most popular subgeneres in the horror movie industry. Nowadays it is difficult to find nuance in these films, as they often tell the same story of possession and rely heavily on jump scares. This is not to say that those movies are not well made, but that seeing the same formulas over and over again can become quite tedious.
What I appreciate about Saint Maud is how its horror is built through tension with the characters and the atmosphere they reside in. Religion and colorful contrasts are a popular theme throughout the movie, particularly with complementing blue and orange hues that blur the lines between good and evil. It was well written an played with religion without the need for religious folk like priests to save the day.
Maud is a complex and unusual character whose quiet demeanor puts the rest of her friends on edge. Amanda is an outspoken, cynical woman who searches for any kind of excitement in dying, which she says is "very boring." Their complimenting personalities create a subtle sense of unease that quietly builds as the film progresses.
Much of the movie is very dark; Amanda's home is lit in a way that, despite how cozy it is decorated, pervades comfort and oozes neglect. But the nighttime is not what should be feared; rather, it is during the bright scenes outside on the beaches and when sunlight sneaks through Amanda's closed curtains that Saint Maud's true horror is shown.
The Verdict
I am thoroughly impressed, and horrified, with Saint Maud. There were startling images and scenes that scared me and continue to stay with me even days after seeing it. The characters are well written, the acting is stellar and each scene is beautifully, thoughtfully filmed. One positive thing about getting to watch this for the first time at home was that I could rewatch the final shot over and over again, which is one of the most disturbing parts of an overall terrifying movie. It was well worth the extended yearlong release date wait.

(5 / 5)
If you like movies like this, you should check out this, this and this.