Launched on October 1st of 2006, Dexter set the standard for the anti-hero main character. Its bloody, gory, sexy brand of storytelling inspired many other writers and shows to explore main characters who would in other shows be the villain.
The show's main character is Dexter, a blood splatter analyst who also happens to be a serial killer.
Through the first episode, we're introduced to Dexter and his family. We also learn about his public service work. And by that I mean he likes to stalk other serial killers and brutally murder them.
Speaking in a voiceover, Dexter explains that he's a careful monster, that he adheres to what he calls the Code of Harry. Harry was his foster father, a police detective who found out early on that his son was a sociopath. Instead of taking him to seek professional help, he decided it was better to make him a serial killer that hunts other serial killers.
And right from the start, you kind of want Dexter to do what he's doing. His first two victims in this pilot episode were a child murderer and a serial rapist.
Subtlety is maybe not this show's strong suit.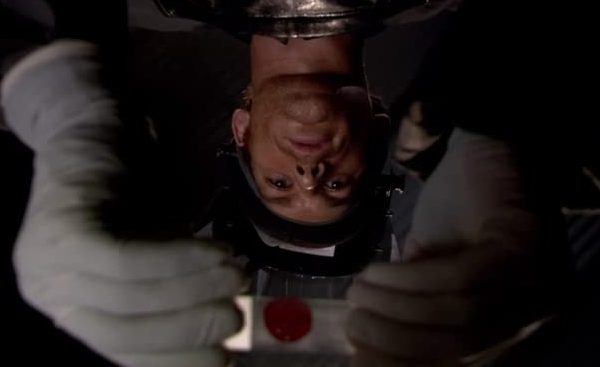 While Dexter hunts his prey, he's called on to help his sister, Deb, track down another serial killer. One who's leaving bodies of women chopped up and wrapped like meat in a butcher shop, completely drained of blood.
This episode, being the first one, seemed to want to throw everything against the wall to see what stuck. We have the hunting and murder of the child killer and rapist. We have Deb being mistreated by her boss. We have the unknown serial killer leaving bodies around town and barbie dolls in Dexter's fridge. We also have his relationship with his girlfriend, a single mom whose ex brutalized her. Oh, and we have Dexter's boss at work sexually harassing him.
It's dense, is what I'm saying. A lot is going on.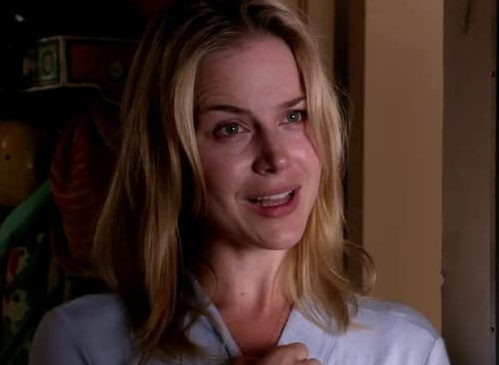 But it all works well together. It makes sense that he's having all these complications at once because that's kind of how life is. We don't just get to work on our passion projects. We have family troubles, work troubles. And sometimes a psycho killer decides to throw a disembodied head at our windshield.
You know, normal life stuff.
This was a really fun show. And since we're all still waiting for new shows to come out, it might be fun to revisit Dexter, episode by episode. We can remember what worked, what didn't and experience it together again. Or, if you never saw it, explore it for the first time.
Stay tuned for more.
Remember if you buy anything from the links provided, we will get some $ back