Directed by Matthew Butler-Hart, The Isle is a 2019 film distributed by Great Point Media. Fables play a key role in this film, somewhat in the vein of Fabulism. The cover art and some of the visuals evoked my interest, along with the subject of Fabulism in general.
Set in 1841, three sailors find themselves stranded on a forgotten and isolated isle where they find locals and a curse.
There is going to be a lot of criticism so let's start with the strengths.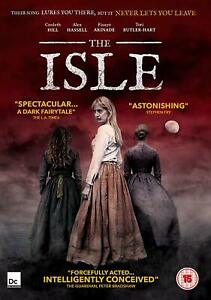 What I Like
The location is beautiful and has an air of mystery that adds to the narrative. The camera crew has talent that helps evoke this eerie feeling. I wouldn't go so far as to claim the team is exceptional, but they are good, aided by a beautiful setting.
Sirens play a role in the story, making for some interesting ideas, specifically, voice as a tool to evoke everything from lust to terror.
There is a commitment to a theater performance. If you've seen a play in person, this will likely make more sense. These are theater actors and good at their craft. For me, it's a different medium that requires projection to evoke the imagination. In films, there are more options available to direct the audience.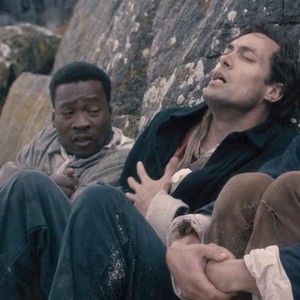 What I Dislike (A Spoilerish Discussion)
I didn't go into this film wanting to hate it. Honestly, the visuals put me in a good headspace. However, this movie dates itself in bad ways. First, this film utilizes the black guy dies first trope, which has been dated well beyond 2019. Fisayo Akinade gets little to work with and dies to raise the stakes. I will say his character is diplomatic, so not completely characterless. Still, I don't feel the need to play devil's advocate.
The plot is equally baffling. Following a horrible event that led to the murder of a woman, the film ends with the women sacrificing themselves so that the men can be free. Two of these men are directly responsible for covering this murder up.
I don't understand this choice. Though the murderer is no longer a character, why would it not make more sense for the men responsible for hiding the murder to be responsible for making the sacrifice?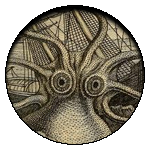 Final Thoughts
I don't recommend this movie. The visuals can be nice, but they are not exceptional. The horror is functioning, but the monster—or victim—isn't exactly intimidating. While the siren songs execute creativity, that would be the only positive I can give without caveats. In the end, The Isle dates itself.


(1 / 5)
I might recommend the original The Wicker Man (1873) instead. For a so bad it's good film, the remake, The Wicker Man (2006). Yes, those are vastly different movies.