Check out the previous episode's recap here before reading below!
The Opening
This episode opens with Eric in Willa Burrell's room, glamouring her. Eric says that he doesn't want to kill her, but that Willa must die for the sins of her father.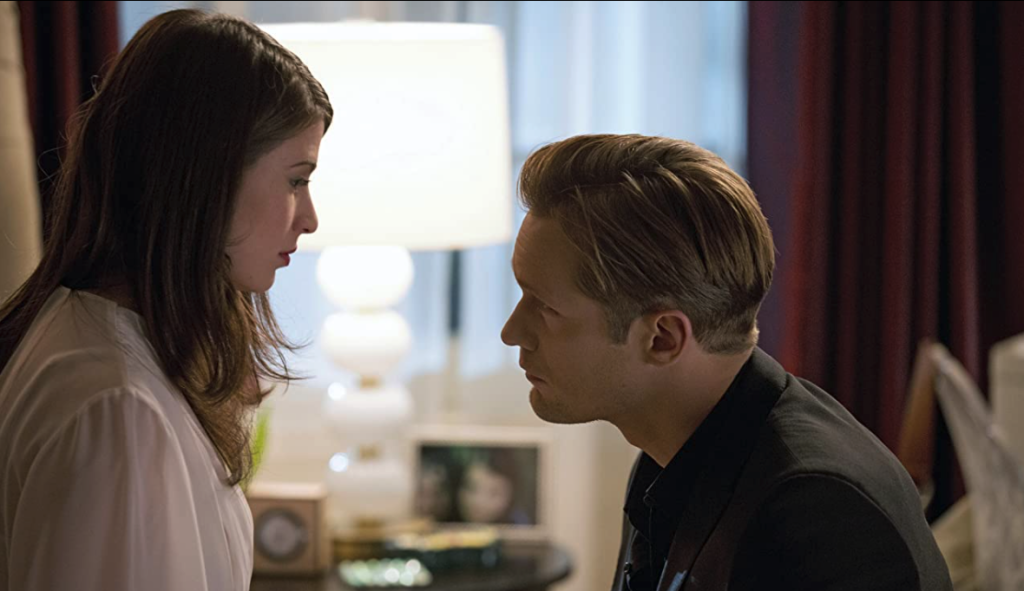 Willa says that "she knows things" and confesses to Eric that her father is doing experiments on vampires in a facility, but that she doesn't know where. By the time guards bust into Willa's room, Eric has taken her away through the window.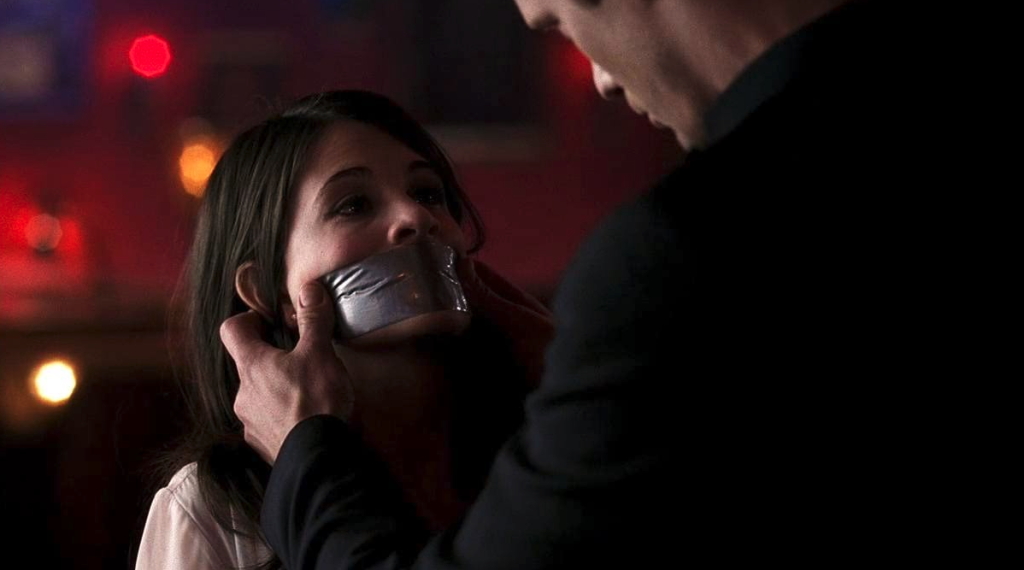 Bill relays his vision to Jessica – that he saw many of their friends, including Jessica herself, burn in a room with lights.
Protecting Yourself
Sookie continues practicing her supernova powers and Jason's concussion seems to not be healing. He's falling over and having bad headaches. Niall decides that he is tired of waiting around and takes the fight to Warlow. He discovers the fairy club empty, the sight of a massacre. He comes across a fairy dying on the floor and he gleans information telepathically before putting the fairy out of his misery.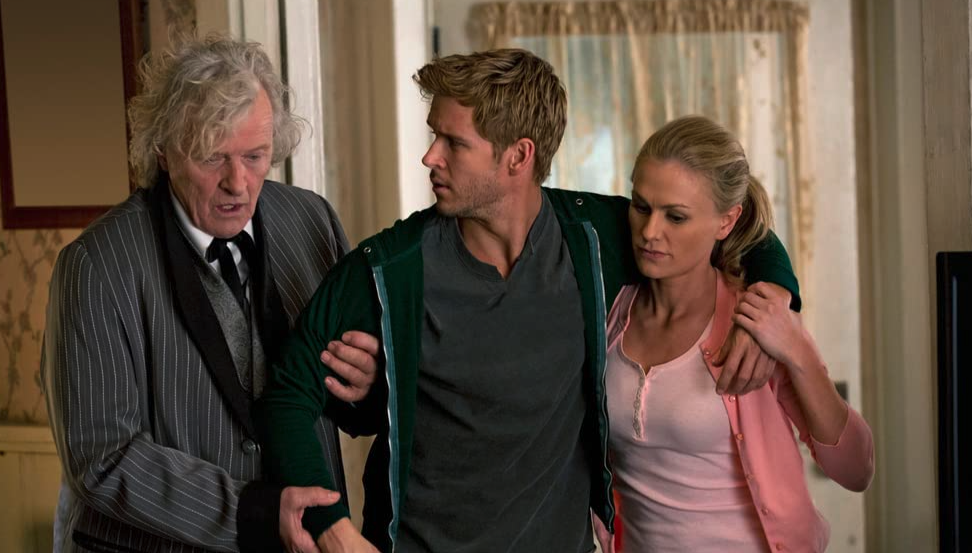 Niall reports this information back to Sookie and Jason who are worried about Hadley and her son. They remember that Hadley left after Russell's appearance and that they would be safe. There seemed to be no survivors at the club, so it's possible that even Maurella was killed if she did not flee.
Enlisting Some Help
Niall runs into Ben who realizes that Niall is royalty. He pledges to help Niall track and kill Warlow, repaying the debt he owes Sookie for bandaging his wounds. Niall feels a vampire outside Sookie's home, but it just turns out to be Nora, who flees when caught sneaking.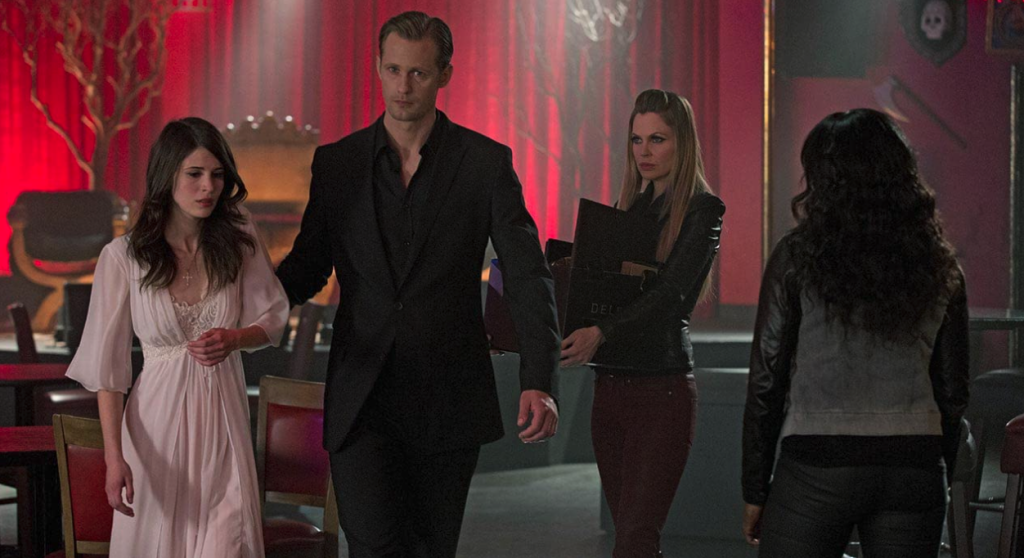 Eric brings Willa back to Fangtasia to a very disgruntled Pam. Pam wants Eric to kill Willa, but he refuses, as she is a bargaining chip with insider information. Eric brings Willa, Pam, and Tara to Ginger's house where they stay the day.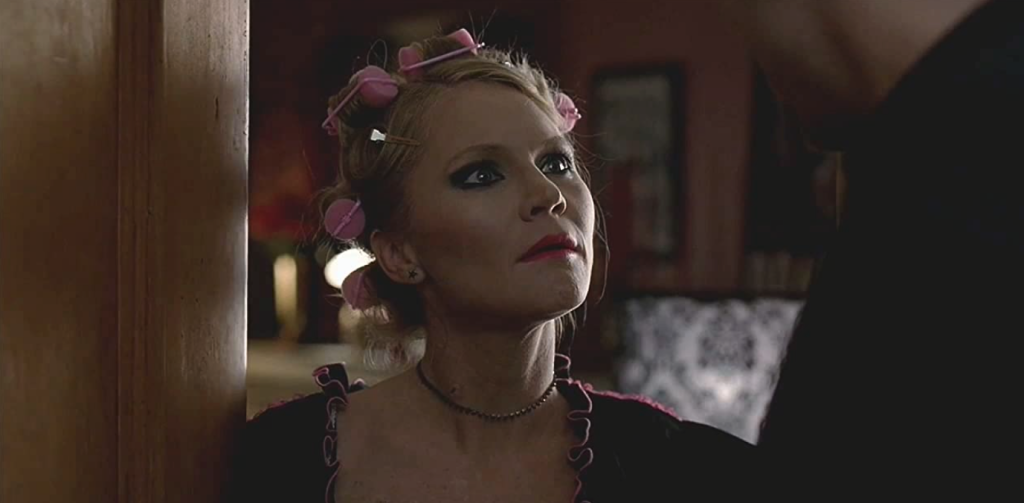 Willa tries to come onto Eric while he sleeps in the coffin with her close by, but he doesn't fall for it. Willa even tells him that her mother had an affair with a vampire and that Willa herself likes vampires "very much."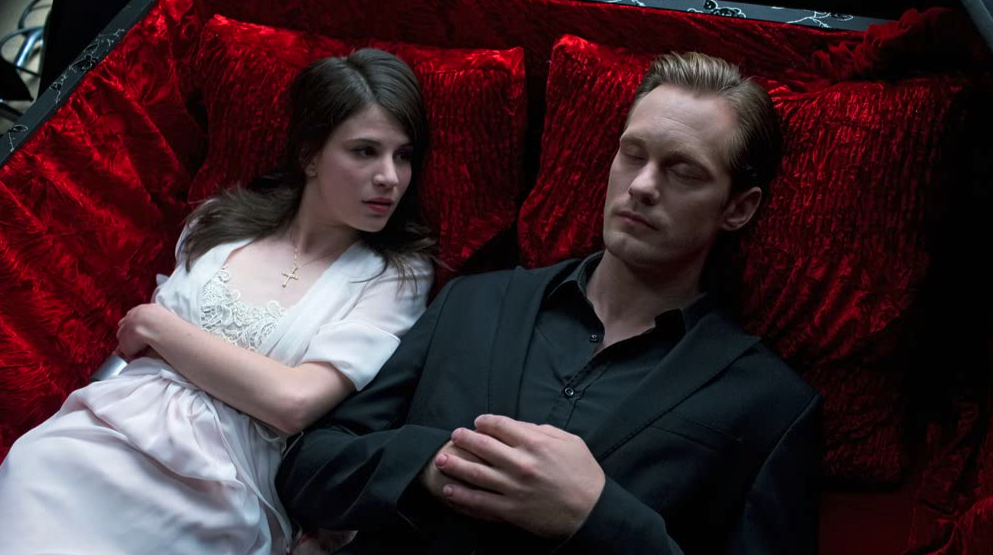 As night appears, Eric gets a phone call that Ginger answers. When Ginger brings the phone to him, it is the governor pleading for Willa's life. The governor tracks the call even though Eric says his phone is untraceable (totally not ever possible) and the crew escapes with Willa just as the governor's team descends on Ginger's house.
Super Secret Vampire Torture
Steve Newlin has been brought to the experimentation camp that Willa disclosed to Eric. It just so happens that Newlin's ex-wife Sarah is involved in the experimentation camp. We see an unlikely reunion where Sarah berates Steve and then leaves him in the "doctor's" care. The doctor asks Steve about what he knows about Eric Northman.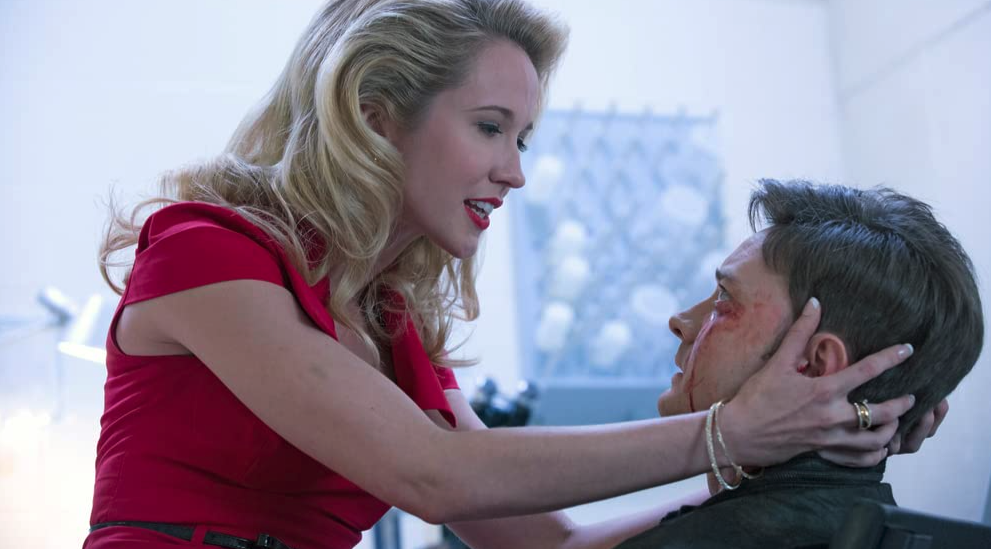 Lafayette and Sam wake up in his home after the beating from the wolf pack. Nicole, the leader of the activists, is there and wants to help. They kick her out and Lafayette pledges to help Sam get Emma back because he feels he owes Sam for his hospitality and believing in him when no one else did.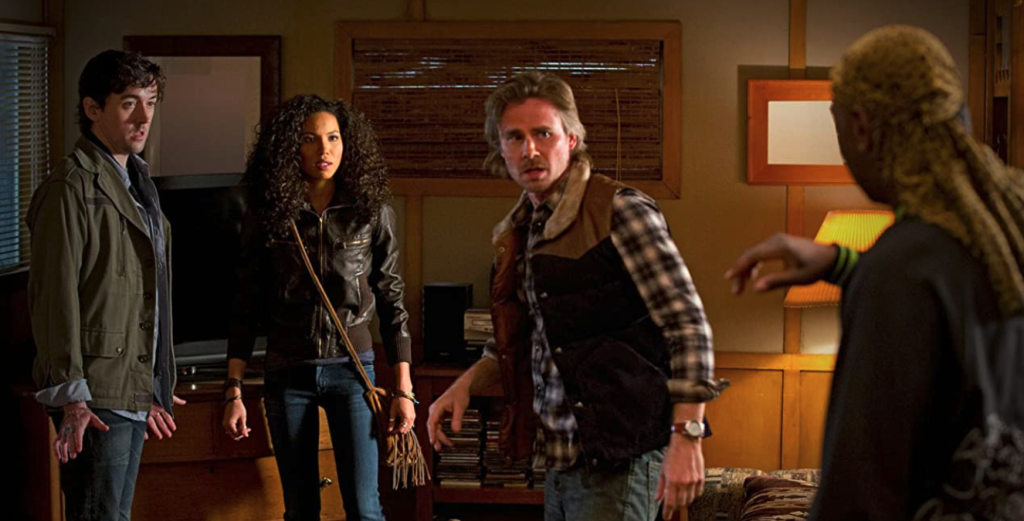 Bill believes that since he was staked and lived, that he can walk in the sun with no problem. He immediately catches fire when the sun rises and Jessica brings him back inside to heal. Bill is shaken because he does not understand the extent of his powers when one death is spared and one isn't.
Synthesizing New Tru Blood
Bill gives Jessica the mission to bring the professor who synthesized Tru Blood back to him. She does just this by tricking the professor into thinking she's a beautiful young student who needs tutoring. Pretty gross, but it works.
Holly tells Andy that vampires are outside her home at night, scaring her and her boys. Andy takes her to learn to shoot and his daughters come too, looking like pre-teens already.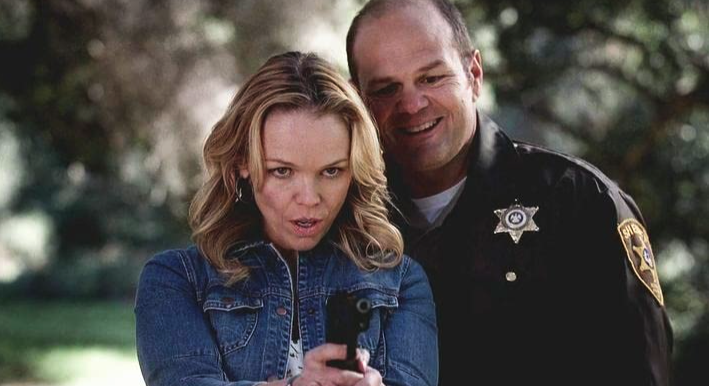 Police look for Emma at Martha's home and do not find her, as she has shifted into a dog/wolf. That night, the group of activists pay a visit to the wolf pack, where they are all attacked and some of them are killed. Nicole runs away with an injury. Sam swoops in and gets Emma from the house and as they escape, he redirects his getaway to help Nicole.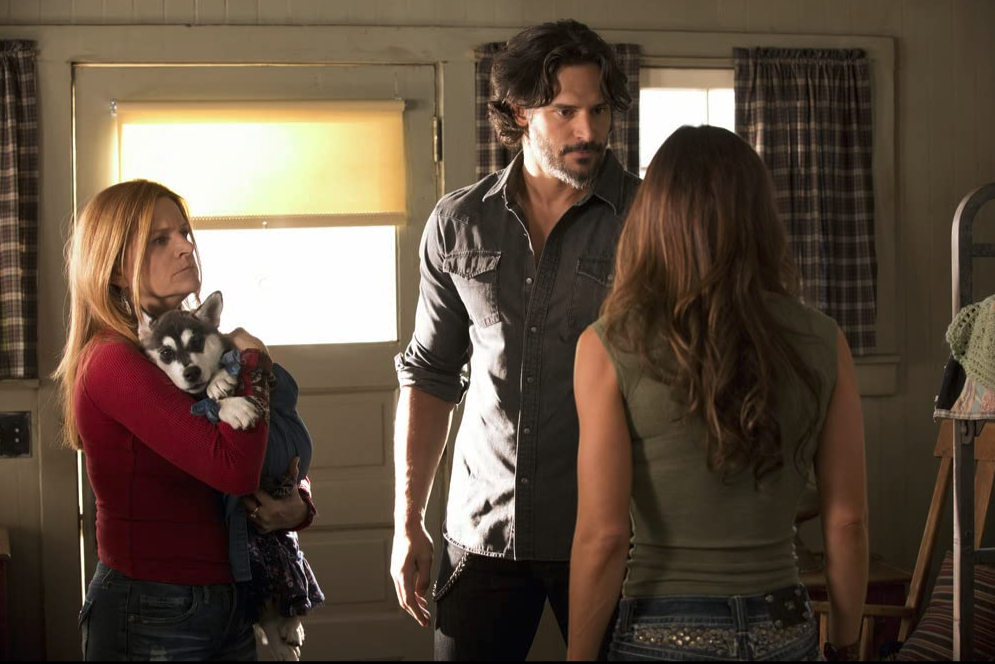 Bill goes to Sookie's house and asks to be able to synthesize her blood. She refuses and Bill says that she is dead to him. At night, Bill is in the cemetery when Andy drives by. Andy tells Bill that he doesn't want to enforce the curfew on him, but it's his law-abiding duty. Bill says he understands, and smells the toy in Andy's car. Andy tells Bill that he has four daughters. Uh oh. Bill now knows whose blood he can get ahold of to synthesize.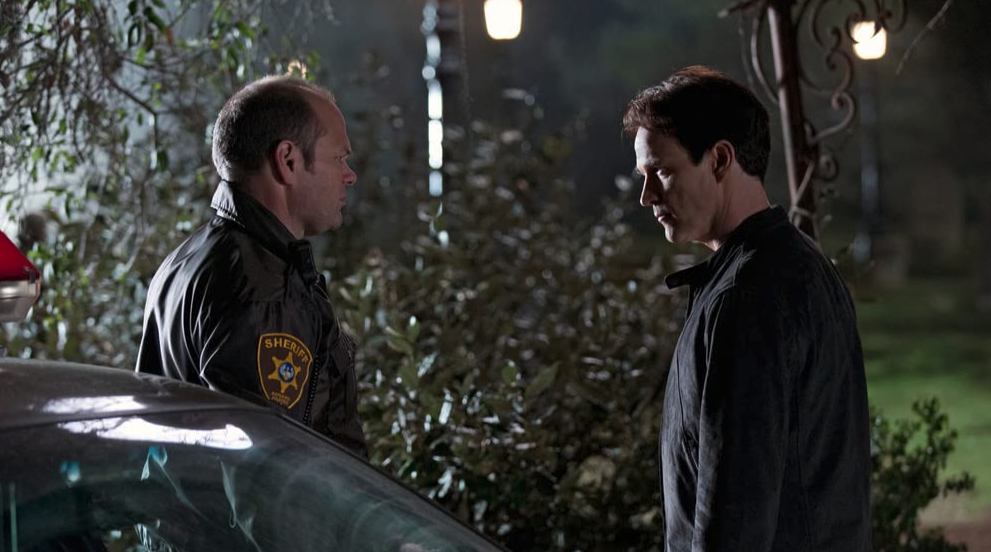 Bill's change to bad guy and Eric's shift to good is quite the sight to behold. I could have never imagined that we would see this type of deviation from the beginning of the show.

(4.5 / 5)
Buy Season 6 all for yourself. Click the link below!
Used from:
$55.08In Stock