We open this episode with Jason having a very sexy dream about Eric. This was the make-out session I never knew I needed… but, moving on.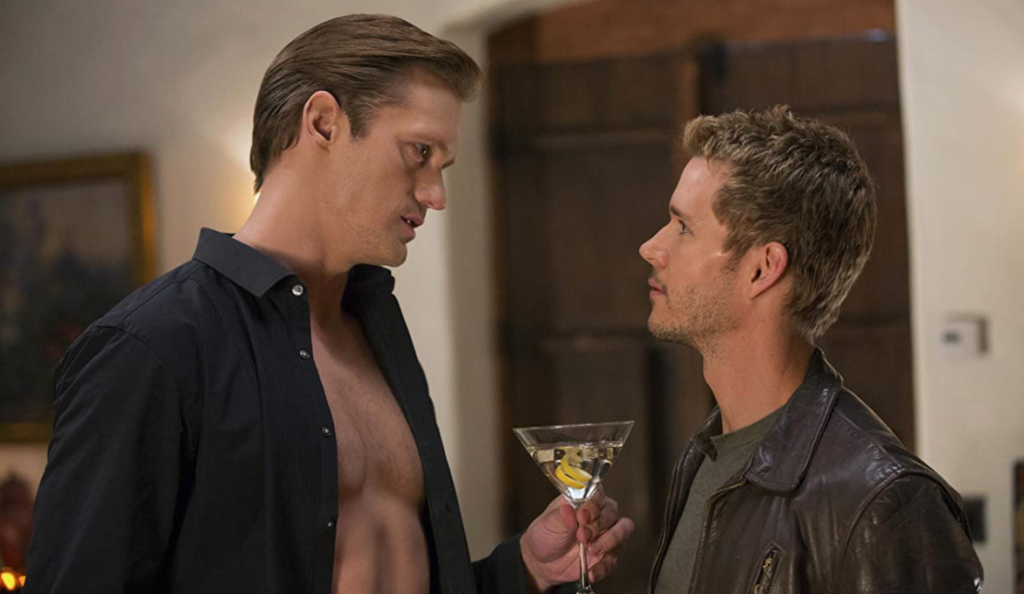 Investigative Work
The town of Bon Temps is having trouble finding Arlene, Holly, and Nicole. Sookie takes them to the dead girl she saw on a trail the last episode that she told no one about. Like what the hell? You don't want to report a random dead body, but whatever. They check out the woman's ID and find out that she is Mary Beth from Saint Alice.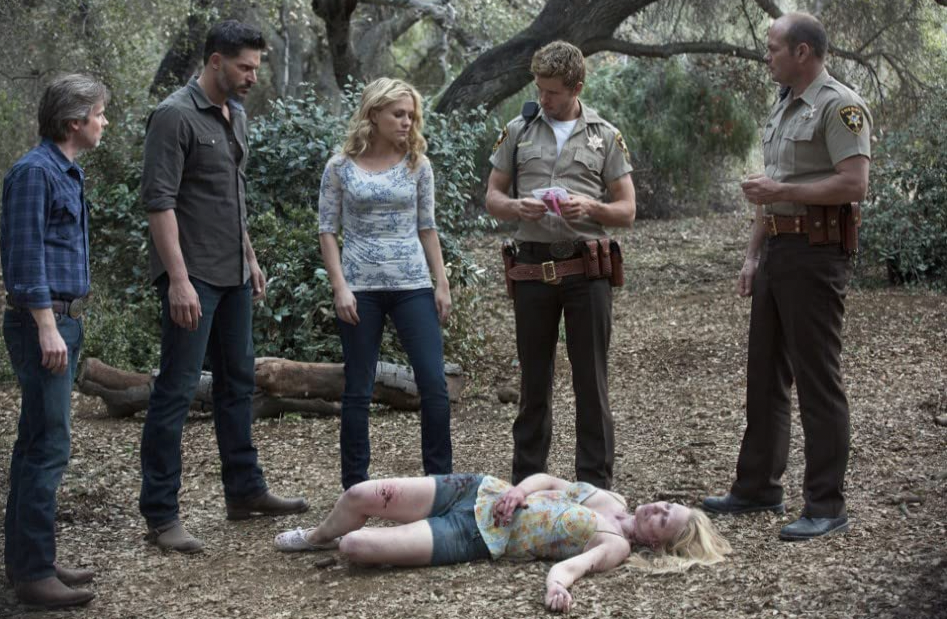 Sam addresses the town and suggests that they do a good deed and clean up Bellefleur's before Arlene returns. The town sets to work cleaning up the wreckage at the bar.
Finding an Escape
We see the infected vampires holed up inside of Fangtasia. A teacher named Betty is put in charge of getting the captured humans to feast on as the man who was in charge of this before got greedy and kept Kevin all to himself. Arlene and Holly recognize Betty as their childrens' former school teacher.
Arlene pleads with Betty to help them escape. Betty concedes, taking control of the sleep timer and being the one to "keep watch." Betty says she needs to feed before she helps them escape as she is weak. Arlene concedes, and as Betty is drinking from her thigh, Betty melts and dies. Welp. So much for that escape plan.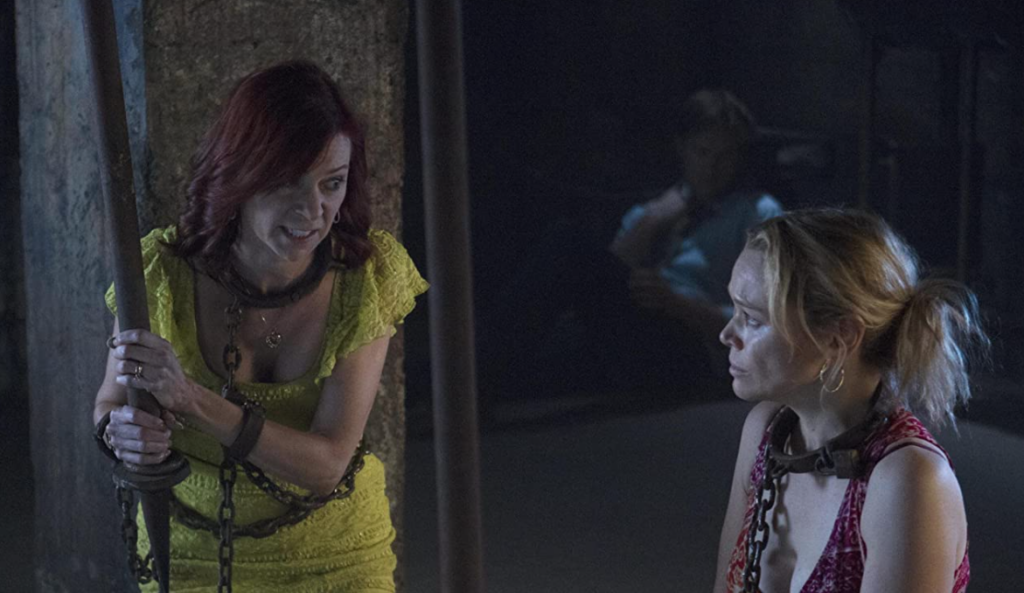 Lettie Mae visits Lafayette and tries to get him to summon Tara's spirit. He refuses. Lettie Mae returns home and purposefully burns herself on the stove to get Willa to give her vampire blood again. It's really important that Daniels intervenes here because Lettie Mae is an addict and will be an addict for anything. While on the V, Lettie Mae sees a vision of Tara with a snake on a cross.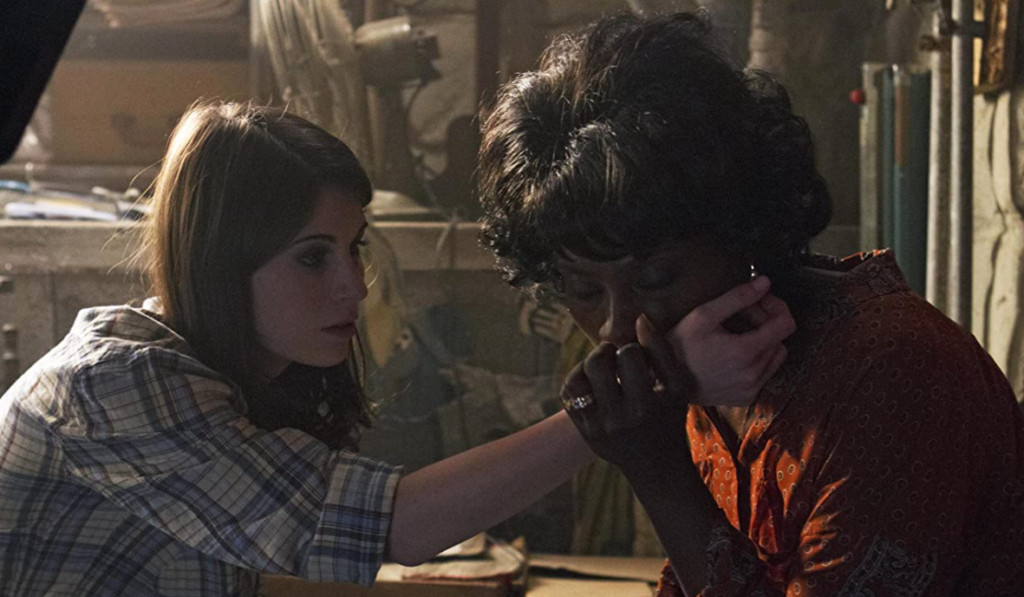 Revolt
Back at Bellefleur's where the town is cleaning up, Vince shows up and convinces the town to riot. He tells them that Sam Merlotte is a dog and that they should revolt. Adilyn hears Deputy Kevin's girlfriend think about the guns in the police station. Adilyn and one of Holly's sons rush to the station and tell Kenya.
Kenya is trying to hide the guns when the mob arrives. Vince convinces Kenya to turn against Adilyn, preaching about how she's always been under Andy's boot and now she's under his daughter's. Adilyn is handcuffed. She tries to call Sookie, but there is no answer, as Sookie threw her phone away in the last episode. Jessica will come to the rescue, I'm sure. Jessica feels Adilyn's fear and when Andy comes home, Jessica tells him that once night falls she will protect Adilyn.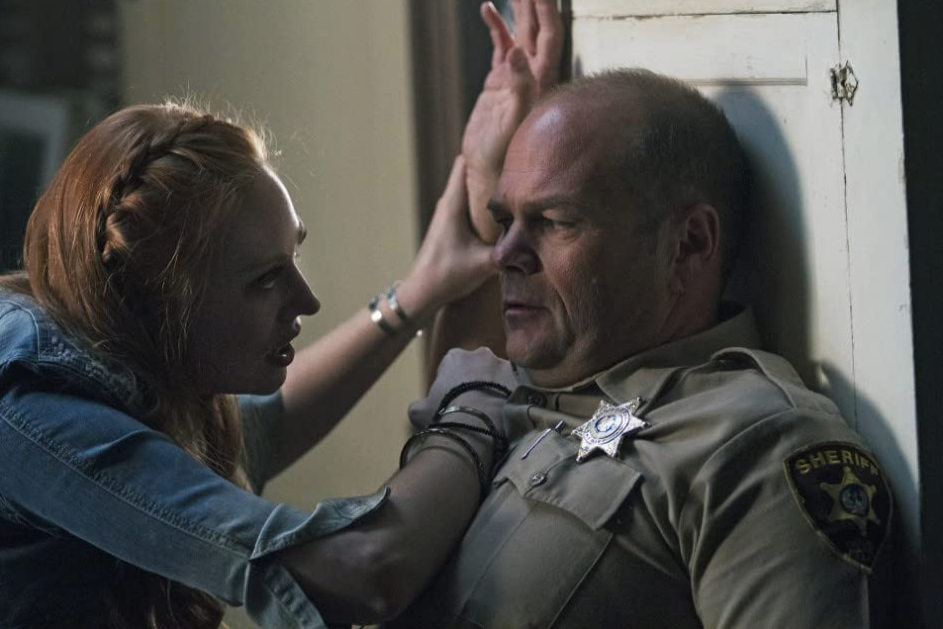 Sookie, Alcide, Jason, Andy and Sam visit Saint Alice, where everyone in the town is either dead or abandoned. This town is straight up out of the Walking Dead.
When they search Mary Beth's house, Sookie reads her diary and there's some seriously haunting stuff in there.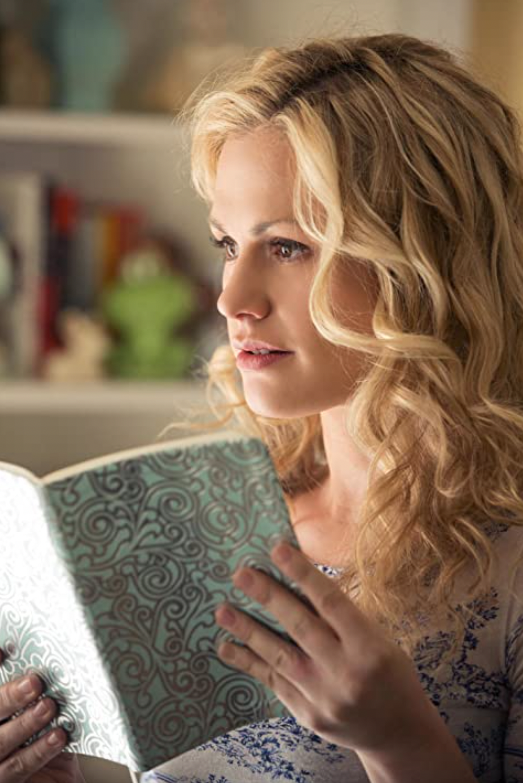 Back at home, Sookie sneaks from her house while Alcide takes a shower and goes to ask Bill one question: If I get myself into something serious, would you still be able to feel me?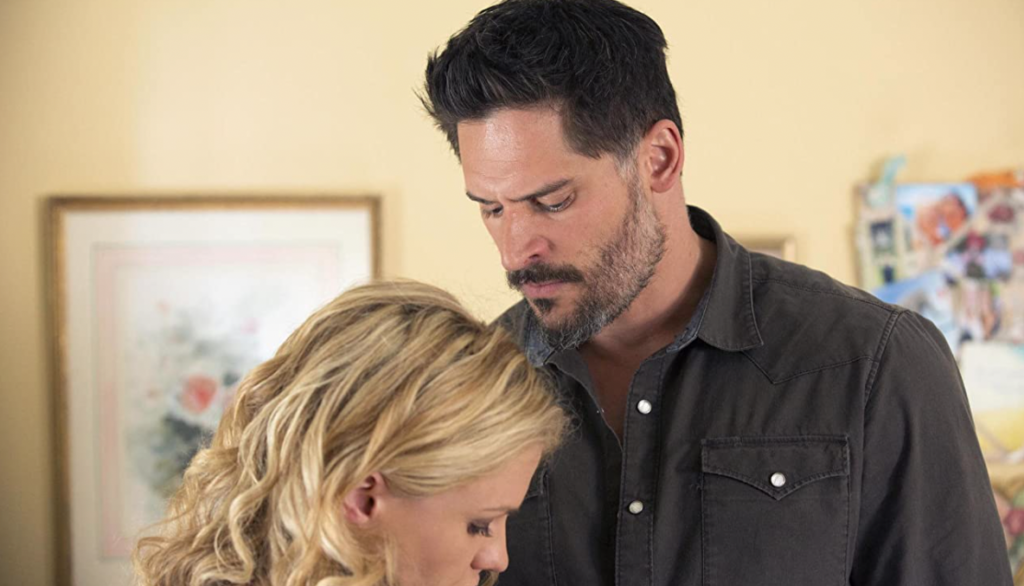 We end this episode with Pam finding Eric in France. Eric has Hep-V. I am devastated that Eric may die. Maybe there's a cure? Stay tuned to find out.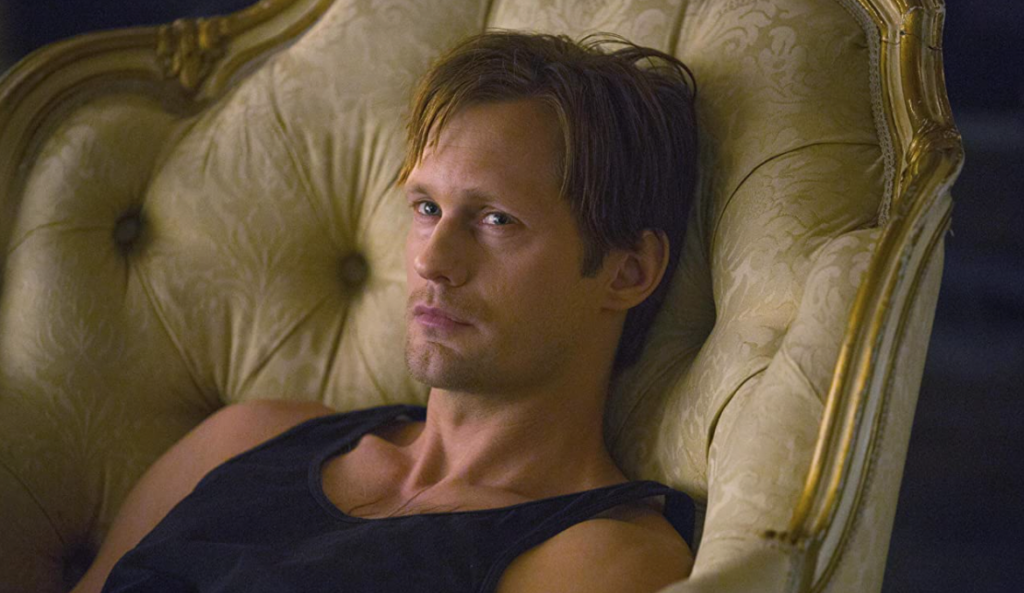 Want to purchase the final season of True Blood? Click below!
Used from:
$69.03In Stock