I'm back, folks, with a hopefully vampire-free home and a new episode of Web of Darkness to share with you.
And I can honestly say that this one is the best one I've seen so far.
We'll start this week with the best story. It was the first one, called Rigor Mortis. It's about a young man starting at his new job, as a mortician.
Lots of people want the job, and even though through secondary education to get it, then suddenly freak out when they have to interact with a dead body, right? No, just our main character? Yeah, that's kind of what I thought.
Even with that, the story was a good one. A mortician on his first night on the job discovers that the dead body is a little livelier than he expected.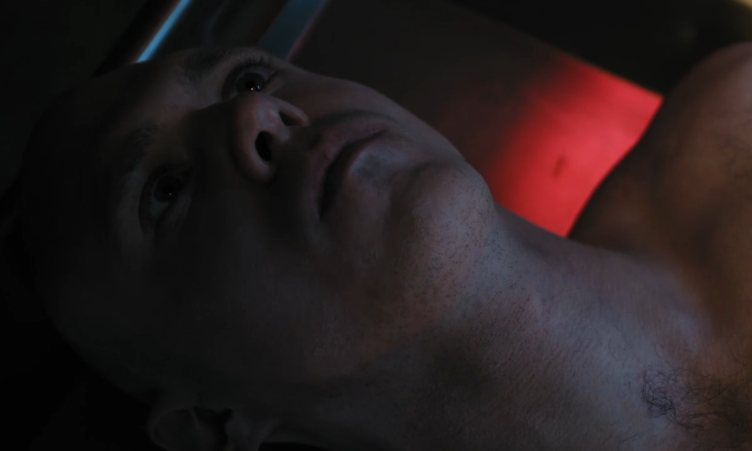 The dialog in the story was good. Funny even. The story is clearly about more than just a dead body coming back. At least, it's about more than just one dead body.
The story was concise, alluding to a far deeper one that we can assume but don't need to see to appreciate.
Now, unfortunately, we've got to go to the worst story. Without a doubt, it was the one titled A Taste For Blood.
As a lover of vampire stories, this one was doubly disappointing. It's about a young woman who's hired as a private chef for a rich man. A creepy rich man.
A creepy rich man who sits and watches her cook while slowly drinking wine.
He prefers bloody food, and she's willing to do that. But she's getting creeped out by him.
I'm sure we can all think of lots of real-world reasons why this job might be very dangerous for a young woman. I know the hairs on the back of my neck stood up when I watched him watch her cook.
Then they went ahead and ruined it.
of course, the man she's working for is a vampire. But I don't think I have ever seen a worse set of vampire's teeth in my entire life. Five-year-old trick or treaters have better vampire costumes.
Honestly, this just killed the story for me. Maybe if the rest of the story had been good, I might have recovered. Instead, it was bland and forgettable. While there is a twist at the end, it's blah.
That's it for this episode. Watch it for Rigor Mortis, stay for the others. Skip Taste for Blood. And we'll see you next week.