Shudder has found a lot of success with the V/H/S franchise and has just greenlit a whole new installment to follow up the upcoming V/H/S/99. We have the details of the upcoming project below.
Also, be sure to check out V/H/S/99 on October 20th, only on Shudder.
SHUDDER HITS REWIND GREENLIGHTING V/H/S/85, A NEW FILM IN THE BLOCKBUSTER V/H/S FRANCHISE
Franchise Veteran David Bruckner and Filmmakers Scott Derrickson, Gigi Saul Guerrero, Natasha Kermani and Mike P. Nelson to Direct the Production from Studio71
V/H/S/99 Streams Thursday, October 20 only on Shudder
NEW YORK – October 7, 2022 – Shudder, AMC Networks' premium streaming service for horror, thriller and the supernatural, announced today the continuation of Studio71's hit found footage anthology franchise, V/H/S, withan all-new installment, V/H/S/85.  The Shudder Original Film will release in North America, the United Kingdom, Ireland, Australia and New Zealand in 2023 and will feature renown genre filmmakers David Bruckner (Hellraiser, The Night House), Scott Derrickson (The Black Phone, Sinister),Gigi Saul Guerrero (Bingo Hell, Culture Shock), Natasha Kermani (Lucky) and Mike P. Nelson (Wrong Turn).
"Since its inception, the V/H/S franchise has been a showcase for both established and emerging horror filmmakers to terrify audiences with innovative takes on the found footage genre. Following the success of last year's hit V/H/S/94 and this year's upcoming V/H/S/99, we are totally stoked to take Shudder members back to 1985 with a wicked new collection of scares from some of the most radical horror directors working today," said Shudder General Manager Craig Engler.
"The V/H/S series is a continued love letter to found footage nastiness and the mad variety of anthology horror," said director and producer Bruckner. "Having helmed a segment of the OG film, I'm beyond excited to be back behind the camera in V/H/S/85, alongside some of my very favorite voices in the genre."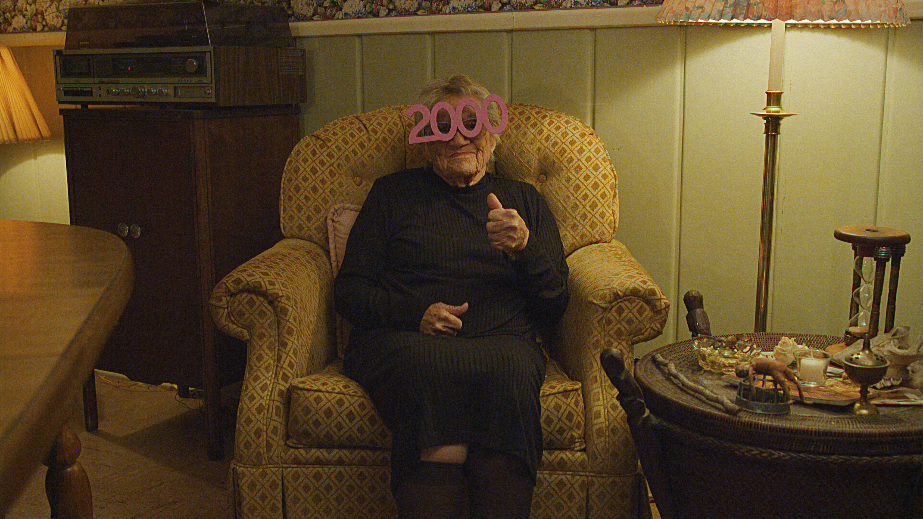 The franchise's first Shudder and Studio71 collaboration, V/H/S/94,debuted to rave reviews from film critics, with The New York Times calling the film "a grisly, gory gem," and a 90% certified fresh rating on Rotten Tomatoes. V/H/S/94 was the biggest movie premiere in Shudder history, setting a record for the most viewers during its opening weekend, and it continues to be a top performing title nearly a year later.
In the upcoming V/H/S/99, which debuted at the 2022 Toronto International Film Festival and premieres on Shudder on Thursday, October 20, a thirsty teenager's home video leads to a series of horrifying revelations. The film features five new stories from filmmakers Maggie Levin (Into The Dark: My Valentine), Johannes Roberts (47 Meters Down, Resident Evil: Welcome To Raccoon City), Flying Lotus (Kuso), Tyler MacIntyre (Tragedy Girls) and Joseph & Vanessa Winter (Deadstream). V/H/S/99 harkens back to the final punk rock analog days of VHS, while taking one giant leap forward into the hellish new millennium.
Producers of V/H/S/85 include Josh Goldbloom for Cinepocalypse, Brad Miska for Bloody Disgusting, Bruckner (V/H/S, The Night House, Hellraiser), filmmaking collective Radio Silence (Chad Villella, Matt Bettinelli-Olpin, & Tyler Gillett; Ready or Not, Scream), and James Harris (47 Meters Down). V/H/S/85 is executive produced by Michael Schreiber & Adam Boorstin for Studio71.
The deal was negotiated by Emily Gotto and Nicholas Lazo on behalf of Shudder and Schreiber and Federico J. Blanco on behalf of Studio71.
ABOUT SHUDDER
AMC Networks' Shudder is a premium streaming video service super-serving members with the best selection in genre entertainment, covering horror, thrillers, and the supernatural. Shudder's expanding library of film, TV series, and originals is available on most streaming devices in the US, Canada, the UK, Ireland, Germany, Australia, and New Zealand. For a 7-day, risk-free trial, visit www.shudder.com.
ABOUT STUDIO71
Studio71 is a global media company that produces and distributes premium, brand-safe content across all video platforms. The S71 content division produces thousands of original videos for Studio71′s owned and operated channels, podcasts, and apps, and publishes over 1,800 partnered creator channels that generate over 13 billion monthly views across YouTube, Connected TVs, and social media platforms. The S71 sales division connects advertisers with Studio71′s top digital creators for targeted media campaigns and custom-branded content. Studio71 is headquartered in Los Angeles with offices in Berlin, New York, Toronto, and London.
Loving V/H/S? Excited about V/H/S/85? Let us know!
What is your impression of the V/H/S series? Do you enjoy this throwback anthology title? Let us know in the comments which is your favorite entry in the series.
Want to add the fun to your collection? Use our custom Amazon link to add V/H/S/94 to your film library. Support Haunted MTL while expanding your Blu-ray collection.