She's here!! Sadako Rising is live on Dead by Daylight. Despite dropping on console at 2am, I dutifully took to the frontlines to play her.
But first, can we take a moment to appreciate Sadako's (aka The Onryo aka Oreo) legendary skin, Rotten Remains? There was ample speculation about what it was going to be, but the devs hit the perfect gruesome note with this one.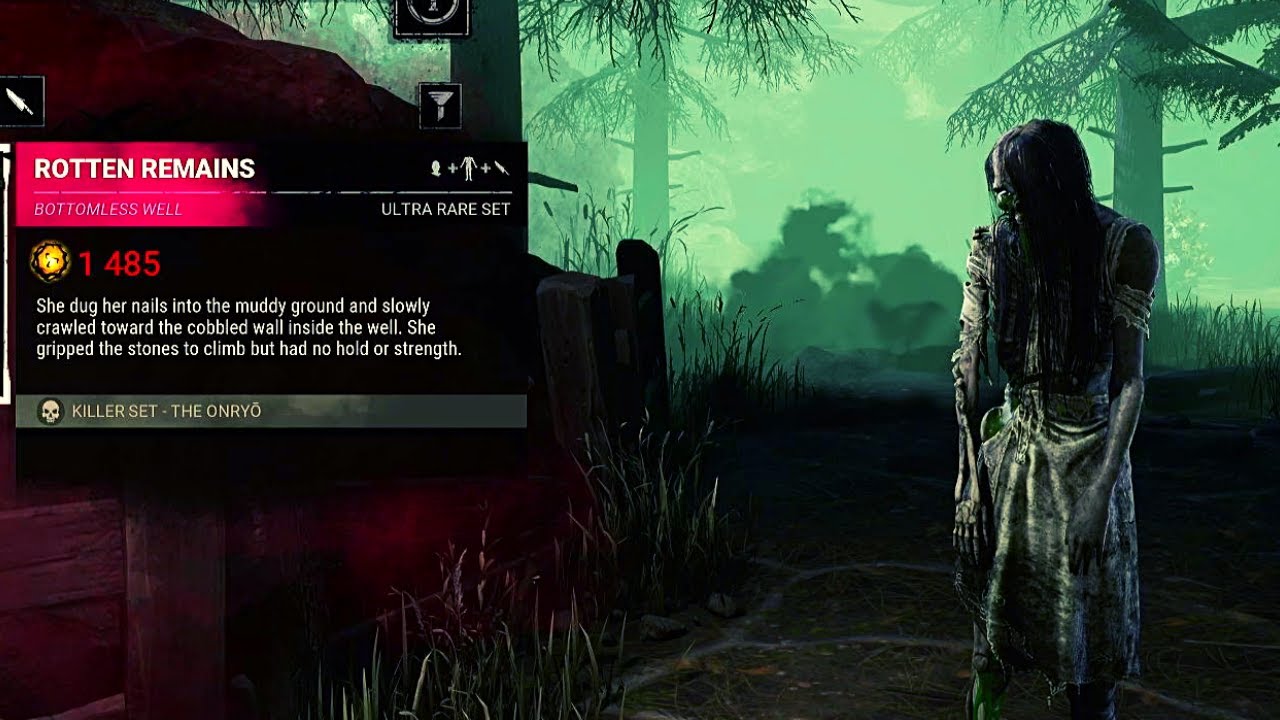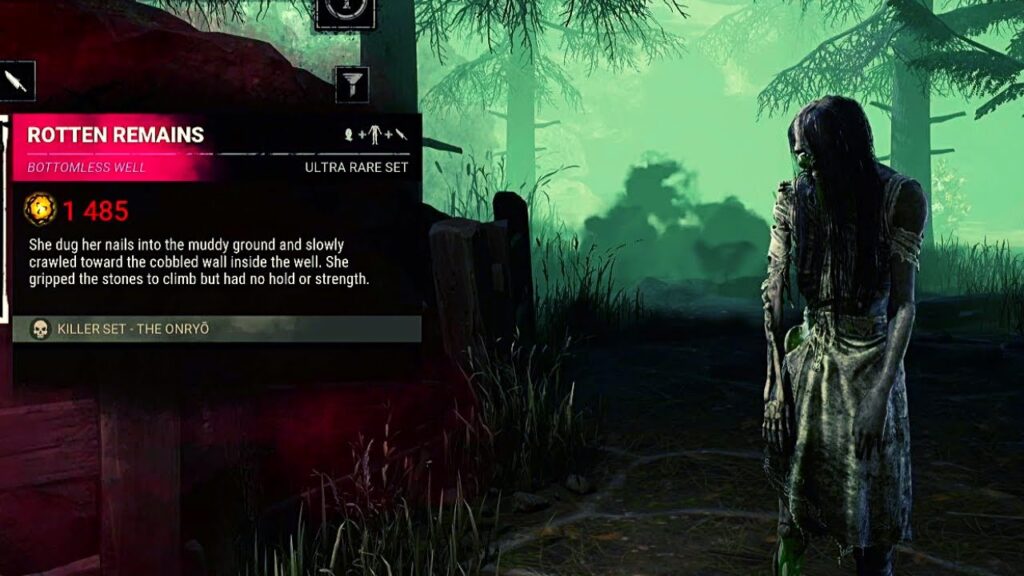 Rotten Remains is a reference to Sadako's discovered body at the end of the first movie. And, honestly, it's terrifying.
I jumped into a survivor game, cautiously hopefuly that I'd be paired against Dead by Daylight's first short killer. 2 am is a notoriously difficult time to get a game of Dead by Daylight in Korea.
But you know who also came to servers? The Nurse.  ):<  What type of person plays Nurse when there's a new chapter out? And what's worse is that nurses was all I got until 4 am.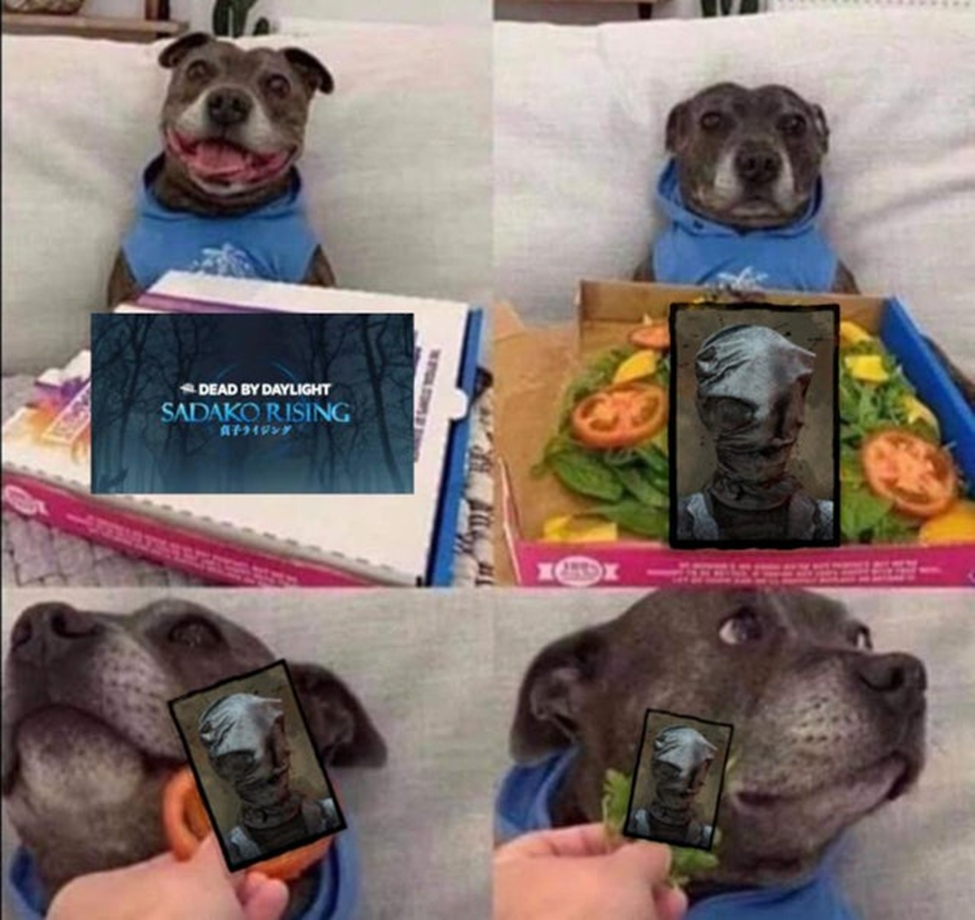 Finally, sleep-deprived and barely hanging on, I was paired against my favorite spooky little ghost girl on Léry's Memorial Institute, the perfect map for a stealth killer. And while Sadako has had a few buffs between the player test base and live, she's still a killer that has to rely on map knowledge and survivor psychology to land those satisfying "curse" hits.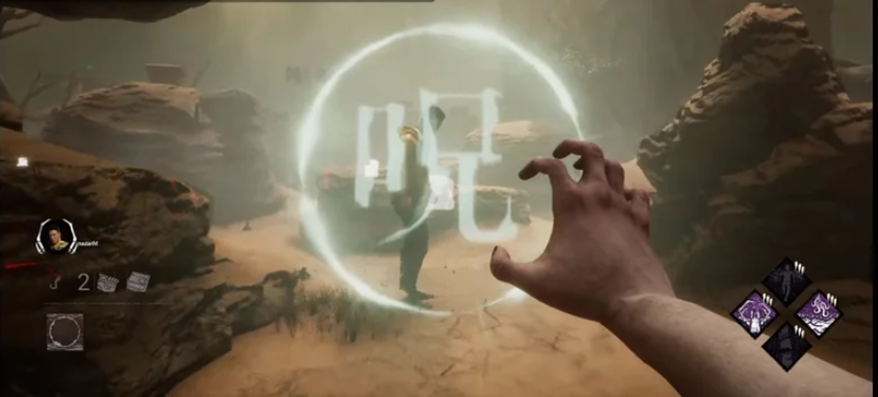 Honestly, the small adjustments between PTB and live didn't feel very noticeable to me, while playing both survivor and killer. But there's joy to be found in using an undetectable build and absolutely scaring the hell out of survivors in low elo games.
But I can't say I'm not disappointed with the "tape" gimmick of her kit. Survivors can get "Condemned" stacks when they're near televisions you crawl out of as Sadako, and if they hit 7 stacks you can kill them once you down them. But lowering this status as a survivor is as easy as dropping off a tape at blockbuster.
I don't care if that reference dates me.
The Condemned system is something I foresee getting a buff in the future, because even with addons it's hard to get survivors to that state.
Still, she's the most terrifying killer to date, and while I doubt she's landing on anyone's S-tier list, she's fun to play if you're in it to scare, not kill.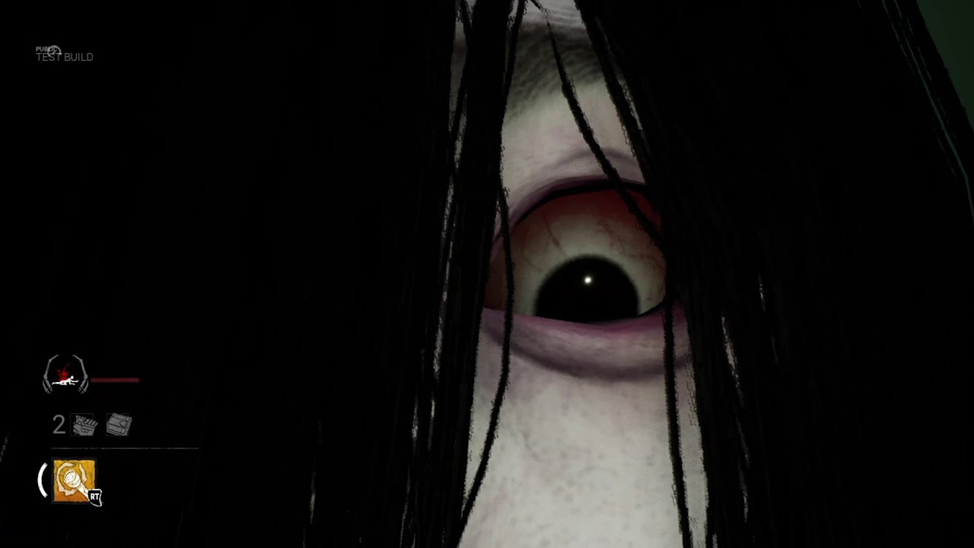 Final Verdict
Personaly, I've been looking forward to Sadako Rising going live. I love Sadako, and I think she's an excellent edition to DBD's entourage of unique, star-studded killers. The marriage between DBD mechanics and her character was executed perfectly, and while she's not strong, she's fun and terrifying to play against. And that's what games are all about.
Ring of Pain Review: An Addictive Dungeon Crawler
Ring of Pain is a rogue-like dungeon crawler developed by Simon Boxer and Twice Different. In the game, you travel through layers of a dungeon collecting loot and killing monsters. Each layer holds a series of cards containing enemies, curses, boons, and exits. As a character, you gain equipment, spells, items, and stat increases that help you defeat your enemies (or just run away better). 
Ring of Pain is a fantastic game. I received it in a charity game bundle, but it had sat untouched in my Steam library for a year. On a whim, I decided to try it out, telling myself I would play an hour or two and then review it. I ended up playing for four hours, only stopping because I had prior engagements. Every time I sat down to write this review, I instead played another couple of hours in Ring of Pain. The point of this story is not my weak will, but instead the highly addictive nature of Ring of Pain.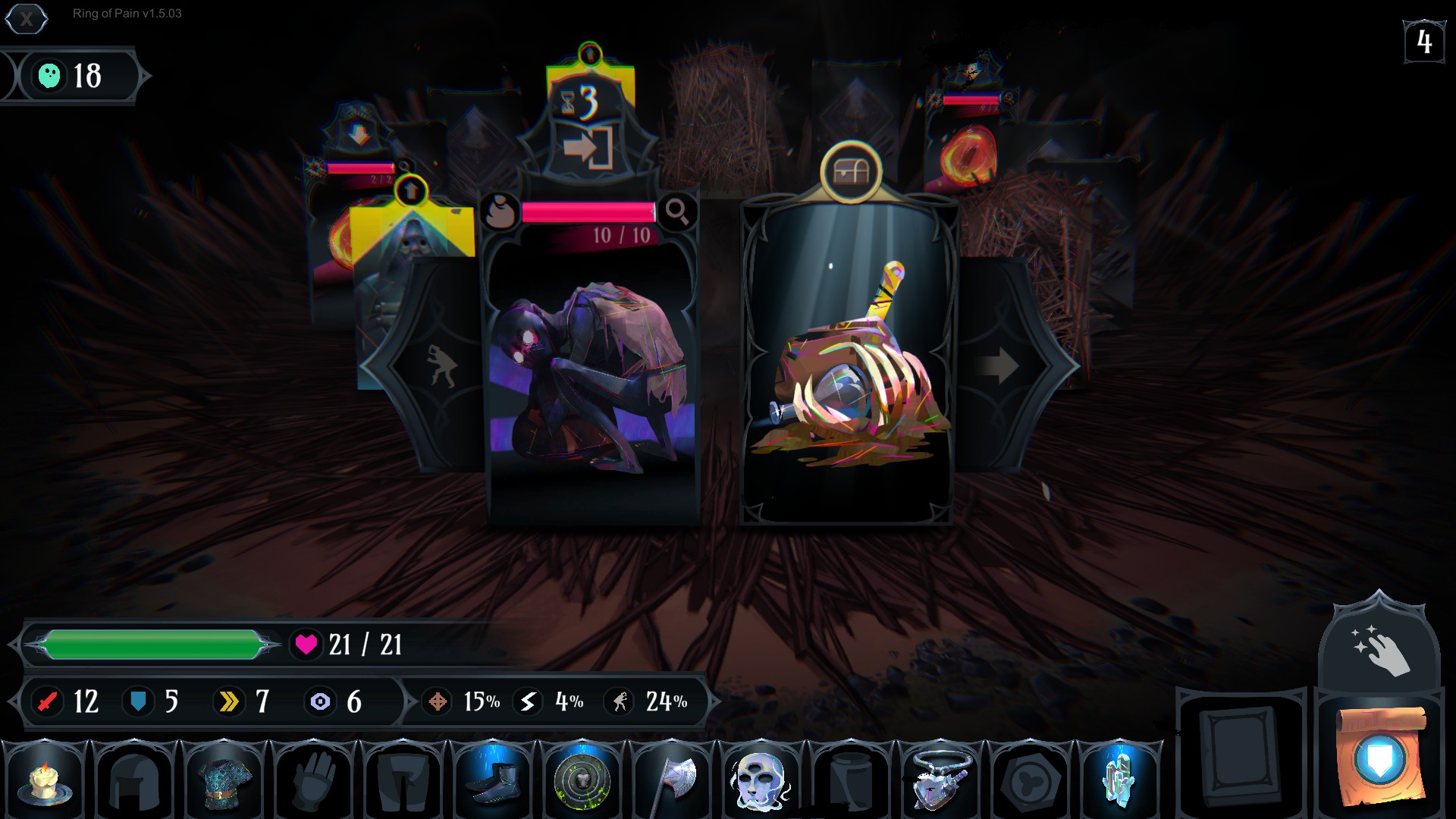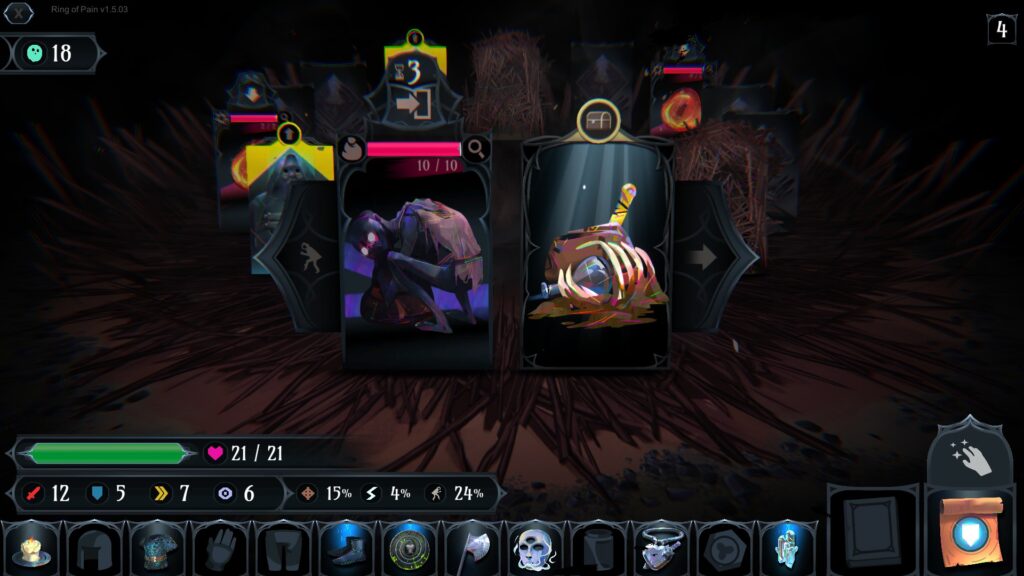 The gameplay had a good mix of strategy and luck, making it rewarding to succeed. There are also many viable strategies to pursue, which means there are many 'correct' ways to play the game and still see success. As someone who can get frustrated with rogue-likes, I liked how each run was relatively short but rewarding. This meant that I didn't feel like I was sinking hours into gameplay that led nowhere. Also worth a mention is the absolutely stunning artwork that masters being atmospheric, creepy, and comical. 
My biggest gripe is that I wish there was more diversity of items. I sometimes felt as if I was just getting the same boring equipment over and over again. That being said, the developers have been consistently adding new content to the game since it released. Therefore, my largest issue is being addressed. 
Ring of Pain is a great game, and I highly recommend it for those who enjoy quick rogue-likes with dungeon-crawling elements. However, try another game if you get frustrated by random generation that could be impossible to surmount. 
Available on Steam for $20, I would say the price point is a little steep for the diversity of content. However, it's a must-get during a sale!
(4.7 / 5)
West of Dead Review: Six-Shooting in Purgatory
West of Dead is a rogue-like horror game developed by Upstream Arcade and published by Raw Fury. In the game, you play as William Mason, a dead man trying to rid Purgatory of evil spirits. As part of the game, you travel through different areas within Purgatory, killing enemies and collecting loot. Between each area, you spend the souls you have collected to unlock more permanent upgrades that persist after you die, unlike your loot. As you progress, you can find shortcuts that allow you to skip levels entirely.
I greatly enjoyed playing West of Dead. It is fast paced without feeling overwhelming and supplies many chances for advancement within a single run. The mechanics are interesting and feel relatively smooth, especially compared to many top-down shooters in which your movement can be unclear. There is a wide diversity of abilities, weapons, and ways to play which increases the satisfaction of runs. Also worth mentioning is the game is artistically stunning. The stylized art and music do an incredible job of immersing you within the world. Not to be forgotten, the voice acting is outstanding. This should come as no surprise since Ron Perlman voices your character, William Mason.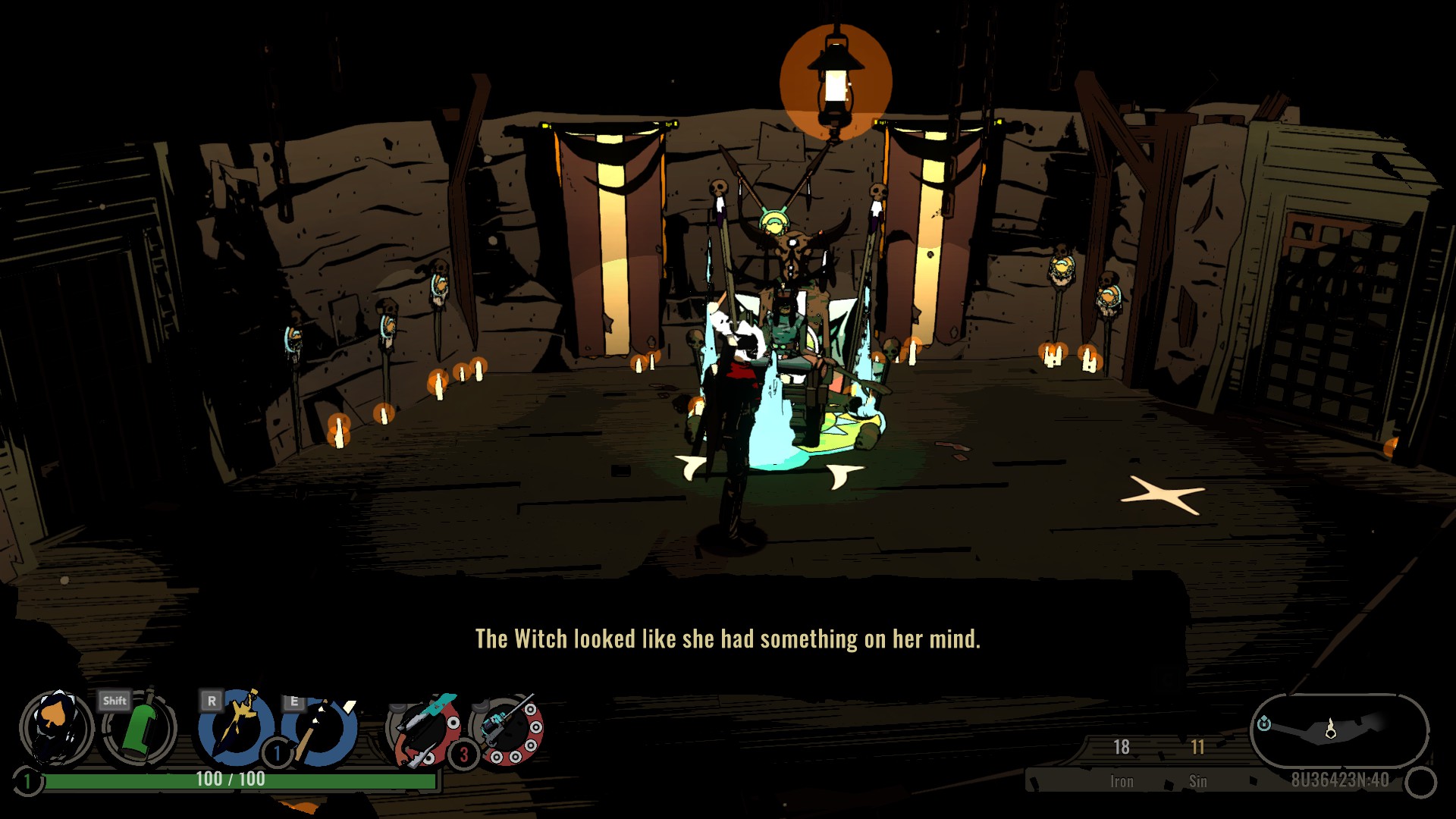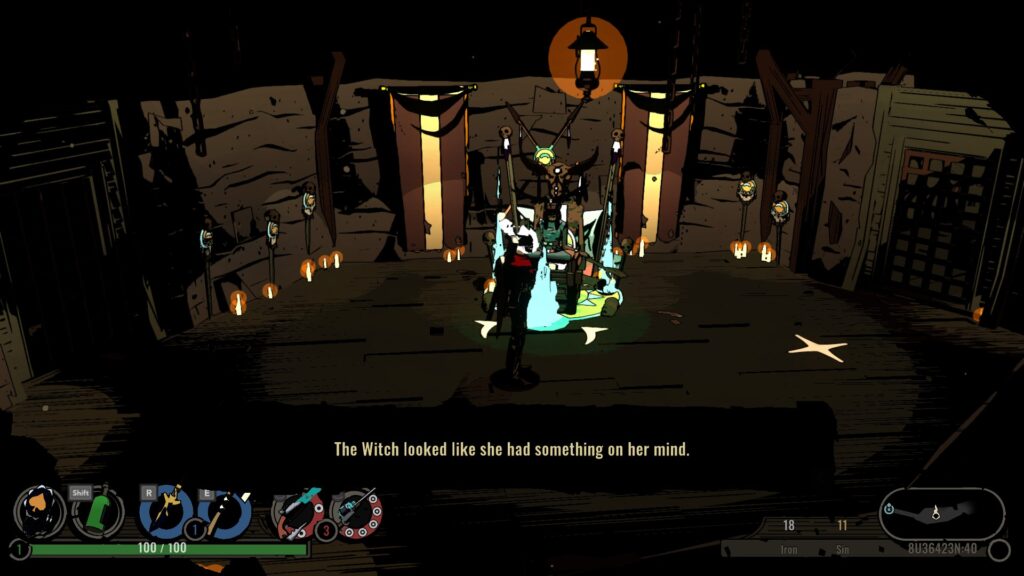 While a great game, at times I was frustrated with the progression rate. It always felt awesome to make it to a new level, however, unlocking items could feel slow. I was often annoyed when I died at the end of a level and hadn't been able to unlock a new item for my additional runs. Since runs usually lasted at least thirty minutes, I sometimes found myself wishing I progressed more for the amount of time and effort I was putting in. It's worth noting this is a common feature of rogue-like games and my annoyance is more of a commentary on my own game preferences than the quality of West of Dead.
I highly recommend West of Dead, especially if you are a fan of rogue-like games or top-down shooters. It might get tedious at certain points if you want guaranteed rewards for every run, but it still delivers in progression via shortcuts and new level discovery. West of Dead is also worth playing just for the masterfully designed atmosphere and art.
Find West of Dead on Steam for $20.

(4.2 / 5)
The Dark Pictures: The Devil in Me (2022) Review
Personally, The Devil in Me was the installment I have been looking forward to the most. While I can't turn down any horror game, there is something about a group of people killed off by a masked killer that just hits the right note so to speak. While this Dark Pictures anthology entry is by no means perfect, I feel like some reviews have been a tad harsh on it. Anyway, let's check it out, shall we?
Plot
A film crew – director Charlie, his assistant Erin, cameraman Mark, technician Jamie, and Kate, the face of the show – receive an offer to visit a model house of H. H. Holmes. The team has just completed filming an episode dedicated to the notorious serial killer but is struggling budget-wise. Wary but in need of a big break, the group accepts and travels to the location, a remote island they can only access by ferry. It's not long before they are separated and picked off by their host.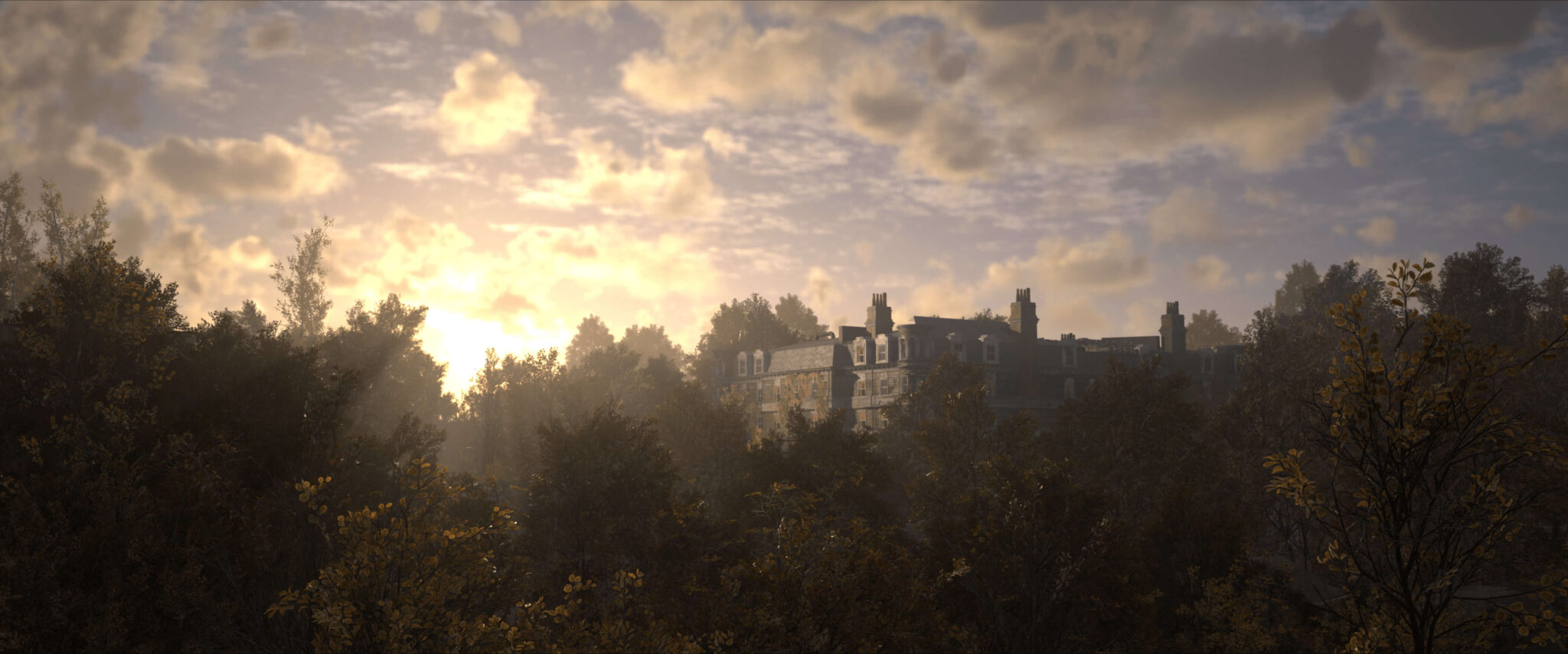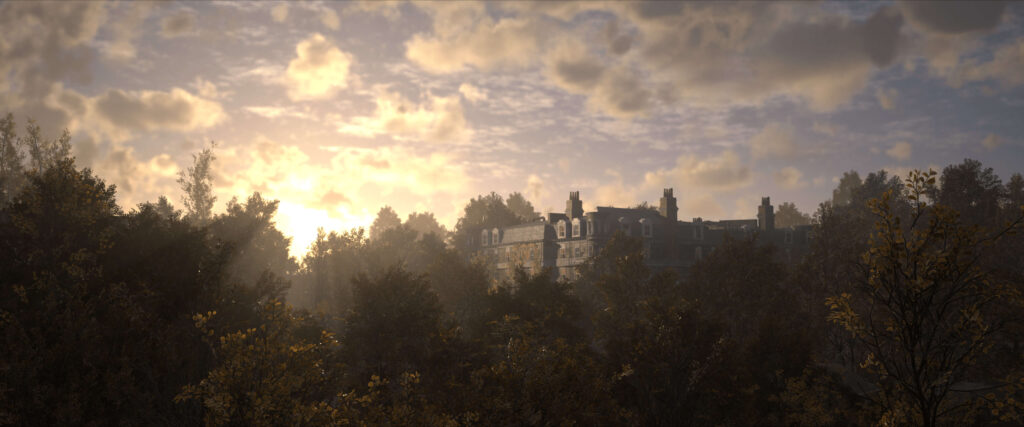 One thing I would note is that the plot doesn't seem as branched out as some of the previous games. There are certain characters who have plot armor and some decisions are set in stone no matter what choices the player makes. In true horror slasher fashion, even if some/all characters make it out, the threat still looms, and the cycle continues. It's debatable how much excitement it takes out of playing as some could argue even Until Dawn and The Quarry ended up having a pretty linear narrative trajectory.
Characters
In my opinion, this is where The Devil in Me falls a tad short. On one hand, it works, as slasher horror is known to have characters that fit into specific archetypes and are mainly there to get, well, slashed. On the other hand, for a game that thrives on character dynamics, they are not the most developed.
While Jamie and Kate's rivalry is its own bearing, it does not hold that much merit as they are quite quick to bury the hatchet. Erin and Jamie's budding romance is cute but on shaky grounds based on some gameplay decisions. In addition, I never bought Kate and Mark as exes, as while their dialogue was well written for a broken-up couple, they didn't seem to have much chemistry (although I have to give props to Jessie Buckley as she really put it all into her voice acting).
While all of this sounds a bit harsh, I still find the group entertaining to watch in this setting and who knows, perhaps I haven't unlocked specific interactions just yet.
Gameplay
This section of the feature has probably received the most divisive feedback. Developers made some changes to gameplay, such as letting the characters jog and adding inventories. Some people have remarked that these things take away from the game rather than add to it as it makes The Devil in Me more of an RPG experience and not an interactive movie that the company is known for.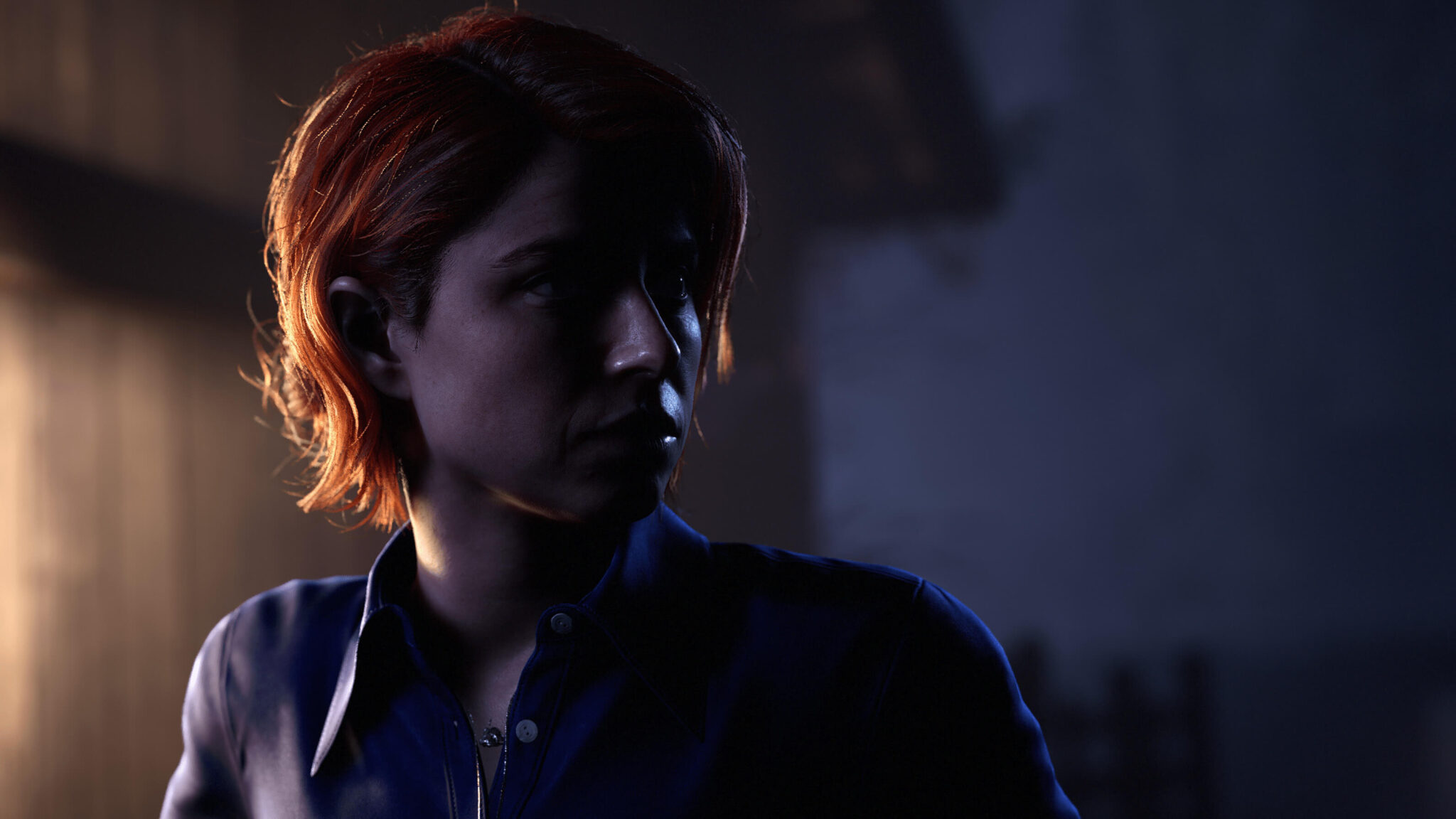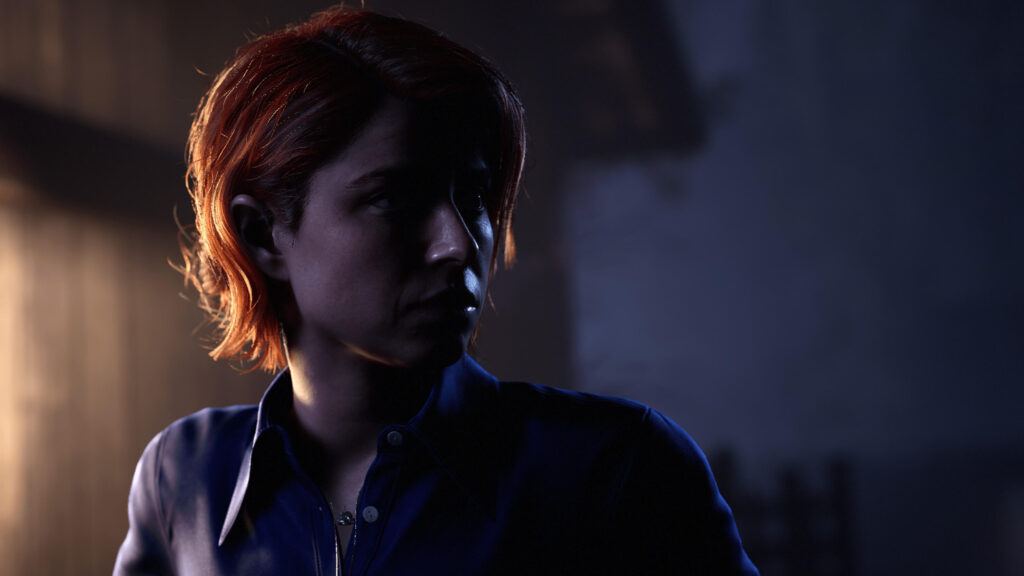 For me, these changes did not affect the playthrough, although I do see where those people are coming from. It might've been better to save the changes for season two to show the progress the team has been making. One thing I should mention is the intro scene – while I loved the concept of it, the animation was noticeably worse than the rest of the game and should've been patched up in the final stages.
Final thoughts
Even with some drawbacks, I consider The Devil in Me my personal favorite out of the four installments of season one. The atmosphere and jump scares were especially effective for me and unlike a couple of others, I genuinely found this game scary, which is the whole point (although I know what people find scary is entirely subjective). I am very much looking forward to what Supermassive Games has to offer next.