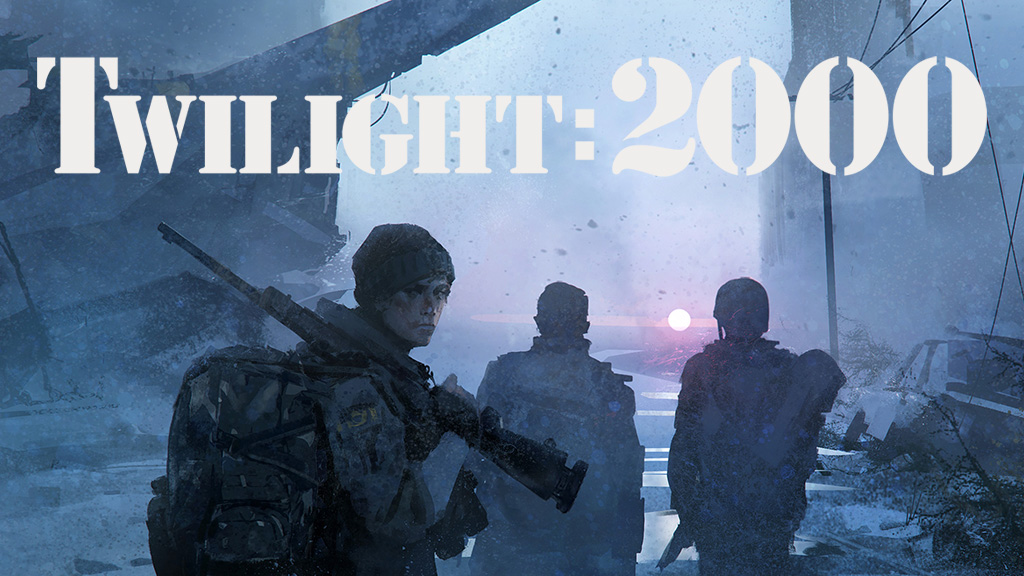 When You're Going Through Hell, Twilight 2000 RPG Campaign Log: Session 2, Part 1 @FreeLeaguePub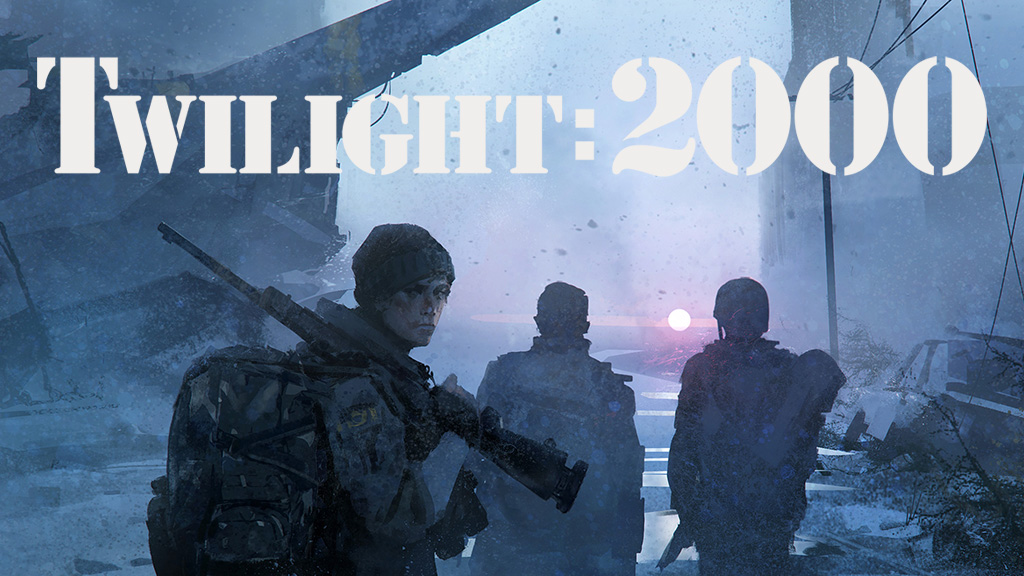 So to bring a close to the saga of my review and ongoing campaign log for Free League Publishing's Twilight 2000 RPG, we met for our second session in late April. Here's what happened since you tuned in the last time.
The continuing story as told by Kyle Van Schoen (Ice)…
It didn't take long to wear out our welcome, and it seems the villagers got tired of feeding our asses. So they put us to work to earn our keep. Doc (Trish) went to help the local medic. Wheelz (Nadya) managed to get Maestro (Roger) to stay and watch our stuff while she worked on the car like she'd promised. Brick (Jack), Scope (Aleksy), and I were dragged off by Copper D to some nowhere on the outskirts of town to help clear land to farm. There, we found a family in wait and, after much gesturing, we began hauling rocks and rubble out of the way.
It didn't take too long before I noticed that Brick and I had an audience; the farmer's daughter, a sheepish young woman, was watching us intently. Brick either didn't notice or didn't care, too intent on what he was smoking and muttering something about this not being his job. So I did what anyone in my position would do, I gave her a nod and a wink and picked up a second rock, 'cause you just gotta make it look effortless despite doing twice the work and then you can reel 'em in. Before too long I had her undivided attention, until I walked into the disapproving gaze of her father, who shouted something at me and Brick in Polish and gesticulated something about just doing the job. He sent the womenfolk away, and so there was no more need to get flashy anyway. It evened out as Brick picked up the pace, and we worked through the rest of the day uneventfully.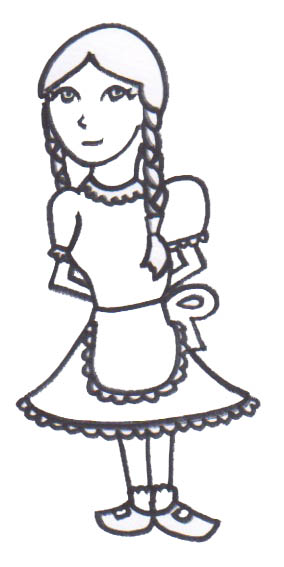 When we got back, we learned that the car Wheelz was working on was worse for wear than we thought and she had to raid the other spare part we'd salvaged to get it going. Oh well, at least we still got the still out of the deal. After dinner, town leader Hirek strongly suggested we get on our way. Maestro was eager to reconnect with US troops before we got too isolated so we decided to hit the road then and there and take advantage of the cover of night. We'd learned something about a bunch of religious fanatics called the Shepherd's Flock and didn't want to stick around another week until Easter to see what that was about. Best not to let moss grow under our feet anyway…
I was sleeping in the truck when Wheelz and Maestro took us off road, so I had no idea where we were when we set up camp. Something about a roadblock. No bother, I have no idea where we are anyway – just that it's sure as Hell not L.A. I was keeping watch while Scope set up camp and Wheelz and Doc slept. Brick was drumming up some shit for the still when he cried wolf, but apparently he just wanted someone to sing his praises after he cut its heart out because by the time we took note it was stone cold dead. Whatever. Brick dragged its carcass back to camp and unceremoniously dropped it at our feet for breakfast, like we were supposed to get our bitch asses in the kitchen and cook him up his grub. Scope complied and set to skinning, butchering and cooking the mongrel after he finished setting up camp.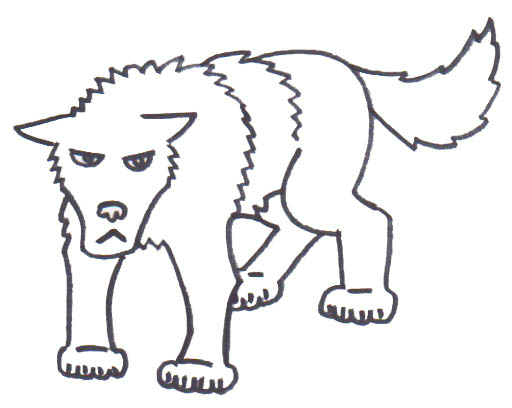 We were just laying low for a bit when later on in the day, Maestro hailed a small hunting party – perhaps he wanted to talk trash about the Ruskies or something and I guess they seemed harmless enough. No one had anything to barter, but they stayed to cook some meat over our fire and gossip-gab for a bit so it wasn't all bad. No sign of our troops, and the sheeple-cultists are apparently all over. Time to pack up camp and go. We drove through the rest of Palm Sunday uneventfully, but the tide turned as we dawned on Monday morning.
Maestro was driving so Wheelz could sleep, and barely along the road, the truck sputtered and gasped one last heaving cough before it passed out in the path. Scope spotted some Ruskie off atop a hill and we poured out of the truck at the ready right before the first blast hit. It was like a star fell from the sky and landed right beside us. I know it was a howitzer blast, but still – it was far bigger than any scrap Moondog and us had ever gotten into back home. So here I was, skirting death and taking cover in the trees as we scattered. Maestro and Scope headed out of sight towards the far side of the blast radius after Scope took a pot shot at the dude he'd first seen on the far hill. Brick joined me diving behind a big rock. Wheelz refused to leave the truck despite the continuous blasting while Doc erupted out of there as if she were on fire and took off for the nearest trees.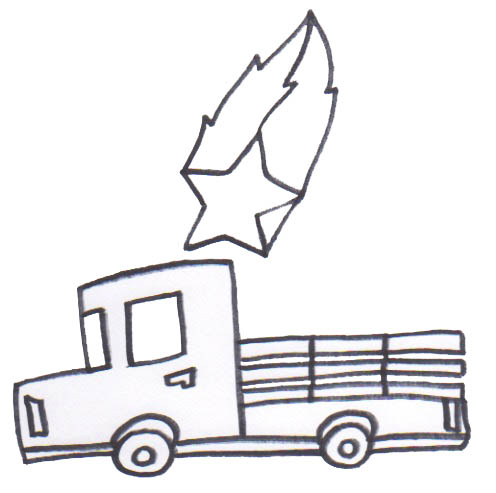 It was pandelerium… We could've been killed or even worse. The trees erupted in gunfire at anyone caught with their pants at their ankles out in the open and the howitzer kept blasting away at the truck from God only knows where. The trees murmured in Russian, I caught something about radioing in directions amidst swearing that would have made my grandmother pale. In the midst of the fray, I pushed my SAW too far to try to shoot at some movement in the trees when it seized up. Brick was shot and was down and out. I don't remember much after that except someone nearly shot my fool head off and I was taken back to California, but not in a good way, more of a West Side Story vibe. Yeah I switched to the carbine and got a few shots off, but nothing really solid.
Wheelz was obviously pissed about the truck and was taking on the world redneck style, crouched behind a rock with a shotgun. She just needed a good jug of moonshine and she'd have been set. She did manage to take out someone in the trees though, and ran off to follow up on the guys who'd been shooting at Brick and me. I have no idea what Doc, Scope and Maestro were up to – they were off in another part of Hell from all that I could tell. Hopefully things were going better over there but I doubt it. When the sky opened up and the last howitzer-flung star finally took out the truck, I thought Wheelz was going to come unhinged. Things grew quiet and we emerged from the wreckage to assess the damage.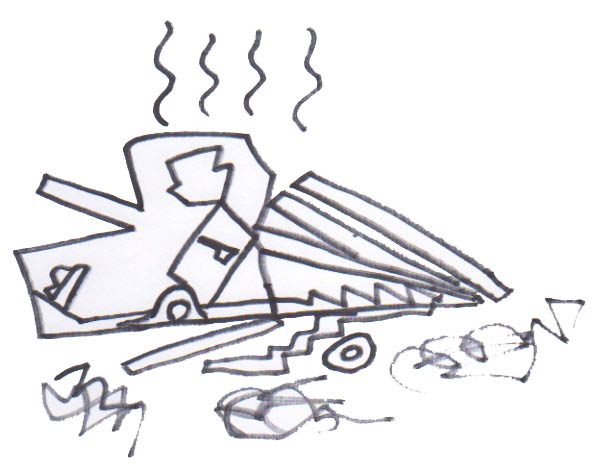 The truck was no more. The stuff we'd stashed in the truck was no more. Everyone was pissy. Wheelz stole off to get some sleep. Brick was spread flat on his back unable to move. He seemed better with Doc's expert assistance once she regained her composure from seeing him downed. She flat out refused to leave him for all that he probably would have wanted it that way or done the same for any of us. I took off to see what the Ruskies had on them since no one else seemed to want to get on it. They're cold dead, or most of them anyway, like seriously it's time to take their stuff. #thuglifeforever… Anyway, there wasn't much worth taking except some food and water, though I did take Wheelz a clean-ish blanket.
After all that, Scope worked on getting a stretcher together to haul Brick's ass outta there while Doc slept. Maestro kept watch for all that he seemed to be dozing on and off. Wheelz mourned the death of her truck, digging around its burnt metal carcass to haul out a couple of souvenirs. I got my SAW unjammed and tied up the last of the Ruskies, an efreitor or some kind of corporal, with a torn-up fallen comrade's blood-soaked blanket. I asked him a bit about their group and the howitzer. He was more or less cooperative and said that he and his comrades were everywhere and the howitzer was in the far woods north of where we had passed through. I took most of his stuff but tossed him his blanket and 1 days' food and water, and told him to get outta my sight, cause it's not worth having some fool's revenge wrath on your head later and he was just doing his job like the rest of us. He thanked me and obliged.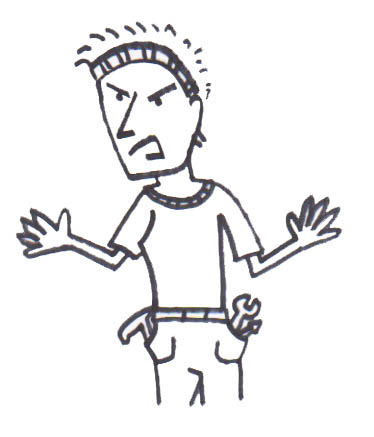 Wheelz packed up a bunch of stuff, I'm not really sure what all, shouted a string of what could only be profanities in Polish at Maestro pointing to where the truck had been, and stormed off alone. We watched her go in silence before we began rummaging through all the crap I'd looted to pick out a couple of things and hit the road ourselves. It was a quiet trek to the west for the rest of the afternoon with Scope and I hauling Brick's ass on the stretcher and Maestro limping along with Doc. The evening greeted us with a scream in the near distance and smoke rising through a gap in the trees. Must be Americans; no one else around these parts typically screams in English, and Doc and Maestro were biting at the bit to check it out.
Turns out a pretty solid group of US soldiers had been ambushed by bandits and had fallen to some sort of roadside bomb. Most of them were dead already but three were still moving, and Doc grabbed Scope and rushed in to assist. Doc insisted on staying so I nabbed the blanket and snuck off to catch some shuteye after the long day. I wasn't in the mood to help a bunch of nobodys; I was cold and tired and it was late. Maestro muttered something about it was gonna be alright, he was getting the fire going, but I was done and just clutched the blanket closer and shut out what remained of the Hellscape we were thrust into.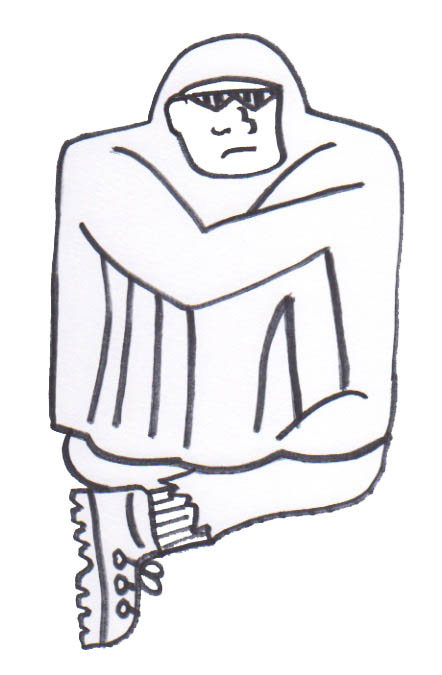 I woke to more gunfire. Seems another Russian patrol had caught us with our pants down at our ankles. Again. Scope had been off in La La Land looking for his gun instead of keeping watch and they'd closed in on him. The leader sent up a flare; it was only a matter of time until more Hell rained down on us in some form or another and we couldn't afford to stick around to find out what.
But we couldn't get away fast enough. I tried to SAW a couple of guys in the woods at the back and pushed it too far, my gun locked up with a resounding thud as if something had snapped inside of it. Scope took out a couple of dudes with some amazing slick shots to the arms but the rest of them were on us like shit on a shingle before we knew it. Bayonet kept knocking me down and trying to stab me after he'd downed Doc. And the others chased down Scope and Maestro like the dogs we all were. We were captured and hauled off to some God-forsaken corner of The Universe, wherever-the-Hell we are now.
Buddy Simulator 1984 Review
Making new friends can be difficult, but can it really fall into psychological horror? You bet! Buddy Simulator 1984 was released in 2021 by Not A Sailor Studios. You interact with an AI designed to be the perfect best friend, and as time goes on, it becomes more desperate to hold your attention. Going through this game, I felt a wide range of emotions. I flinched at jumpscares, frowned at bad jokes, and smiled at wholesome moments. It was an interesting and unique experience I don't I've ever had with a game in this genre.
If you want to go into this blind, I would recommend you give the demo a try if it seems interesting. Your progress carries over into the main game, so you won't have to worry about replaying sections. Now that that's out of the way, here's the review!
An unforgettable, uncomfortable adventure
From text adventure to pixel graphics to 2.5D, Buddy Simulator 1984 's graphical variety is one of the ways it disorients and unnerves the player. You can solve a puzzle while the game is a text adventure, only for the game to show you the same puzzle with pixel graphics hours later. Recognition is horror.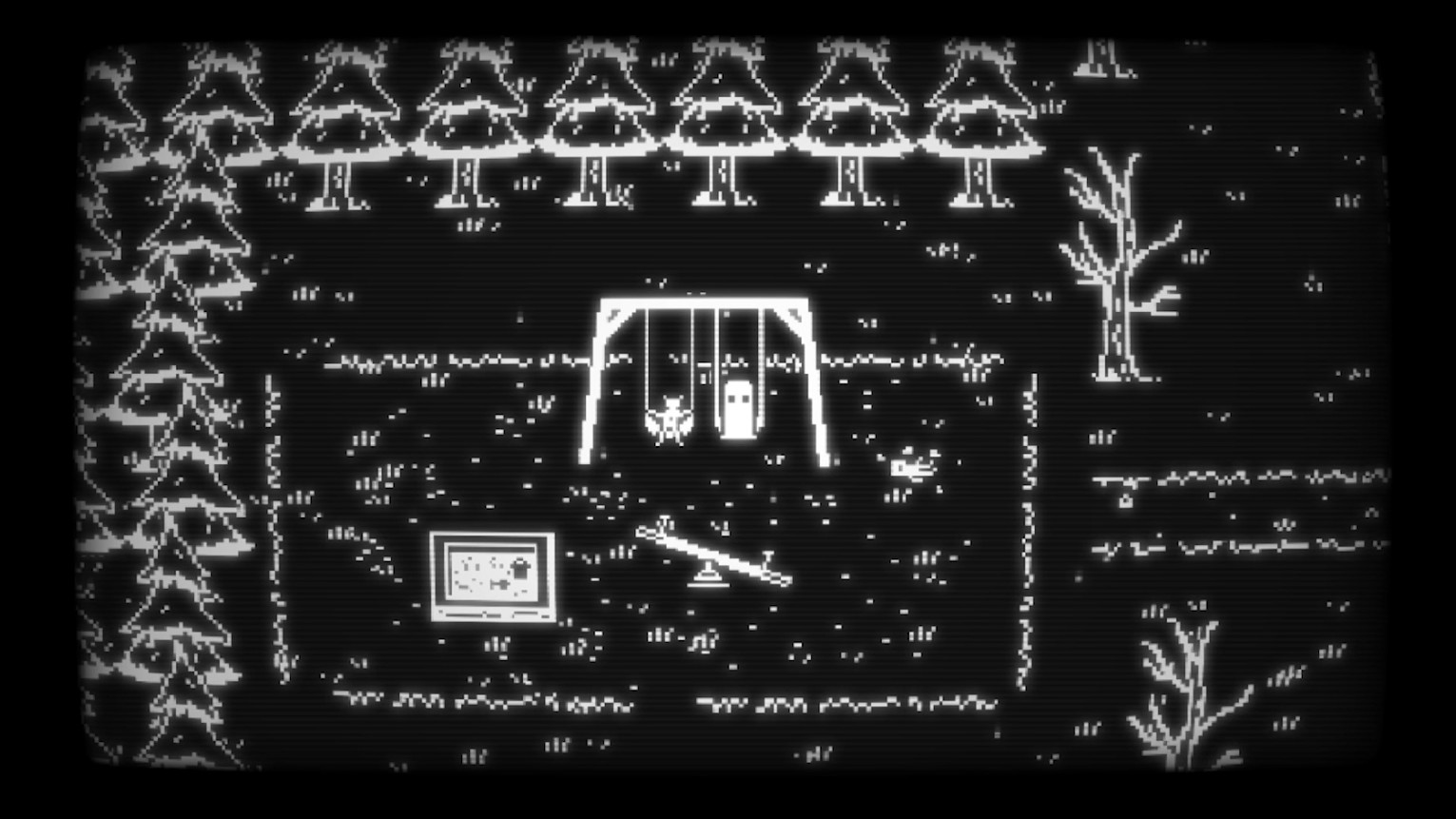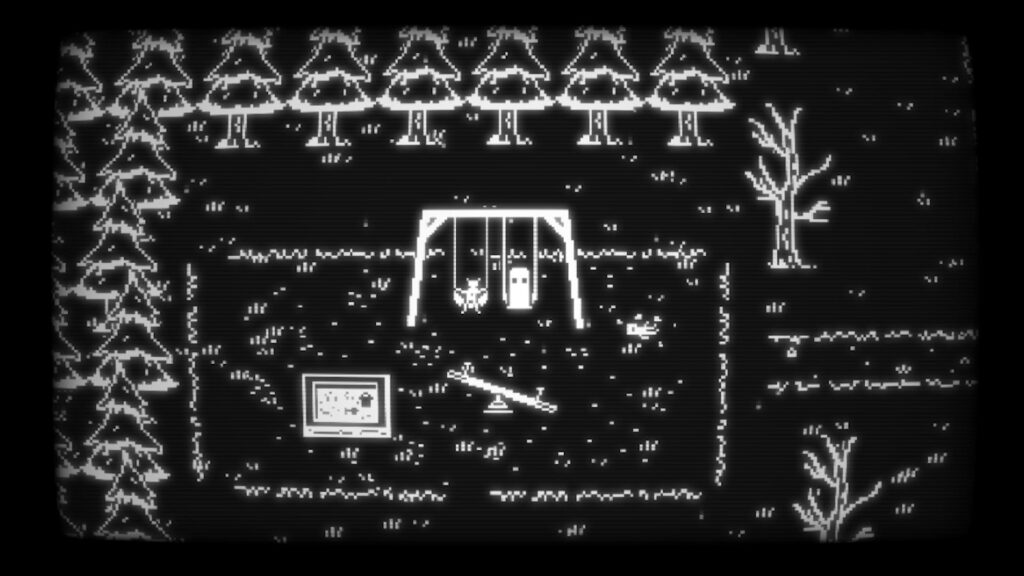 The soundtrack for this game includes some pleasant chiptune and other memorable tracks. There are some creepy tracks that do a good job of conveying an uneasy, anxiety inducing atmosphere. It really keeps you on your toes.
I do have some gripes with the game, however. There are often loud sudden jumpscares, not for any plot reason but just to spook you. Trying to figure out the sound mixing while avoiding blowing your eardrums out isn't fun, and I'll admit I've had the game on mute at certain points. There are multiple endings, and some go by rather quickly. This is the kind of game where you need to see all the endings to understand the story, and if you're a completionist, go for it! Otherwise I would recommend watching them on YouTube.
This is a game about toxic friendships, attachment, attention, and the lengths one will go to to get it. If you have free time and don't mind the $9.99 price tag, give this a try!
Check out some of the games we've been playing at Haunted MTL!
The Sinking City Review: Sunken Lovecraftian Lore
The Sinking City is an open world third-person shooter developed by Ukranian developer, Frogwares, and published by Nacon. In this game, you play as a private investigator who has come to the city of Oakmont. In this half-submerged city you hope to find the cause of your maddening dreams and the mass disappearances plaguing the city.
Inspired by several H.P. Lovecraft stories, The Sinking City is a love letter to Lovecraftian lore. However, it takes the time to condone problematic themes in Lovecraft's writings which is always appreciated. It has a massive open world that lets you explore the haunting world of a city driven partially mad. The neighborhoods are painstakingly designed and the found objects tell an enrapturing story. Riding a motor boat through flooded streets was mesmerizing. I also am fond of the novel detective mechanics. Even if they are a little basic, they are still interesting and tell a good story.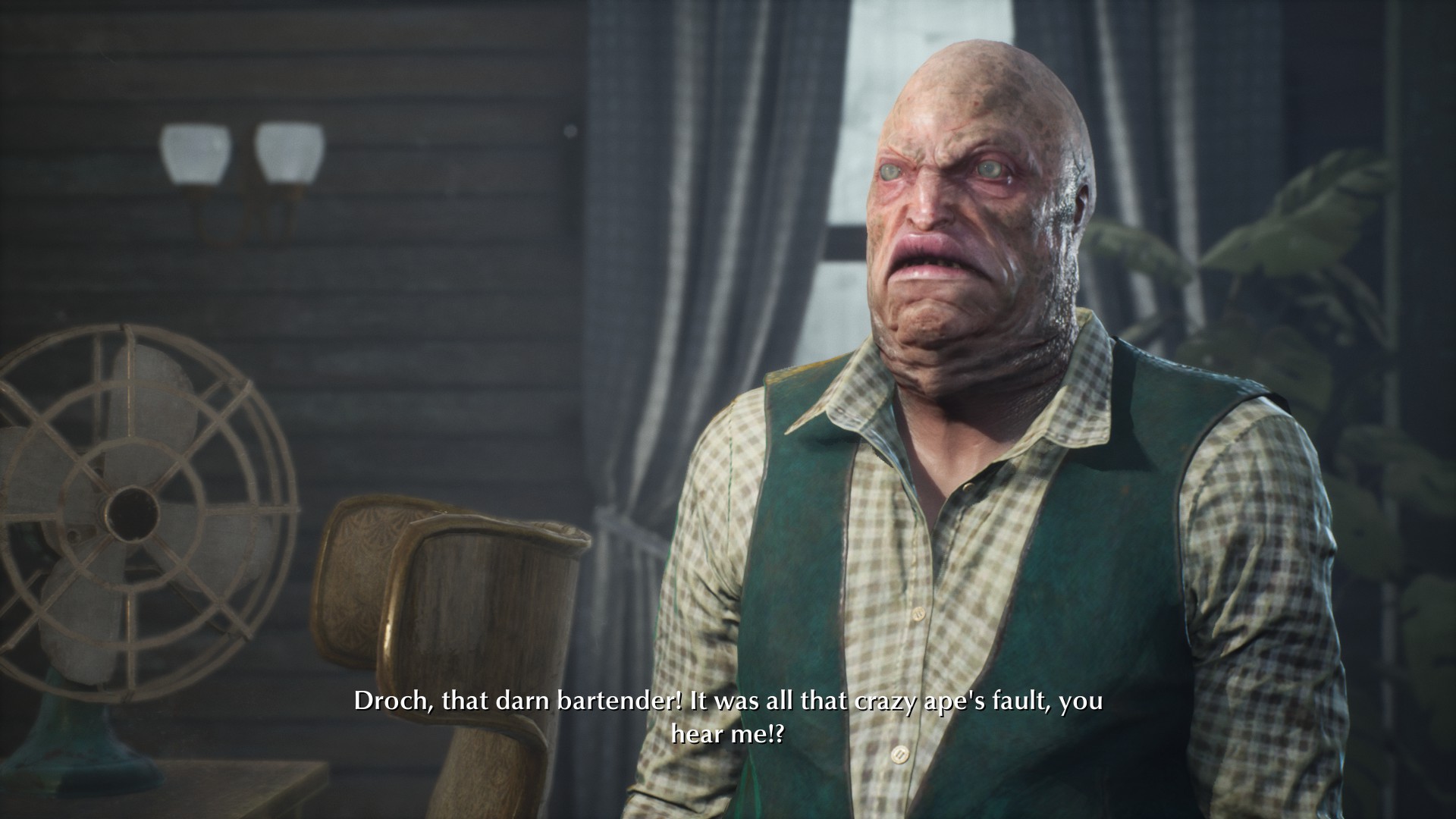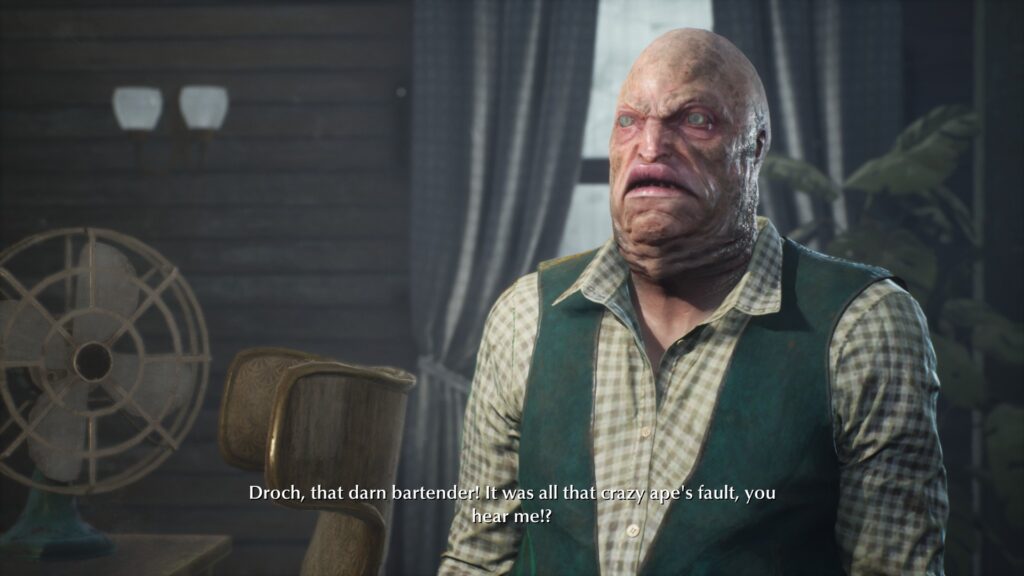 I cannot stress enough that I wanted to love The Sinking City. The premise and the atmosphere were everything I wanted from a Lovecraftian horror game. But, the game just fell flat. Frustratingly enough, most of the issues with the game are simple quality of life improvements. I had consistent bugs, performance issues, and visual hiccups that prevented the game from coming into its own. The enthralling environments were tarnished by enemies appearing and disappearing and character animations not functioning properly. While the character models were exquisite, the dialogue was comically tacky, once again ruining the mood. I also wasn't a fan of the combat, which felt undercooked in its difficulty and stealth mechanics. The Sinking City feels like the alpha release of what could be an amazing game. But in its current state I found it to be semi-unplayable.
That being said, the game has an amazing mod community on Steam. They have created community content to fix a lot of the issues I have with the base game, so I recommend checking that out if you already own the game. I have also heard that the game has better performance on consoles instead of on PC, where I played it. So that may be another avenue for enjoying The Sinking City.
Another unfortunate reason I can't recommend the game at the moment, is current legal battles against Nacon the publisher. Nacon has been accused by several of its developers, including Frogwares, of pirating their game and uploading it illegally to Steam. The legal battles have yet to be resolved, however, it is unfortunate that these accusations have happened twice now by two independent developers.
Maybe one day we'll have a good Lovecraftian horror game. But, it is not yet that day. 

(3 / 5)
However, in honor of Frogwares please consider donating to a Ukrainian Relief Fund as they actively fight on the front lines to keep their country safe. Additionally, consider supporting their new game Sherlock Holmes: the Awakened.
Röki Review: Family & Scandinavian Folklore
Röki is an adventure puzzle game developed by Polygon Treehouse and published by United Label and CI Games. In the game, you play as Tove, a young girl on a hunt to save her kidnapped brother. She must engage with creatures from Scandinavian folklore as well as her own guilt surrounding the death of her mother in order to save her brother from a grim fate.
This is a game with an immense amount of heart. From the art to the story to the sound design, you can feel the soul and care that went into Röki. And for the most part, it pays off. I invested emotionally into all of the characters as I played. I was also enraptured by the depth of the story and character interactions as the game progressed. The gameplay is similar to that of a point-and-click adventure game, where you collect items and drag them onto environmental objects to solve puzzles. The items and environments were intricate and satisfying to engage with the majority of the time. Especially in the first third of the game, I delighted at uncovering little secrets and talking with the inhabitants of the forest. When the game was rewarding, it really felt rewarding.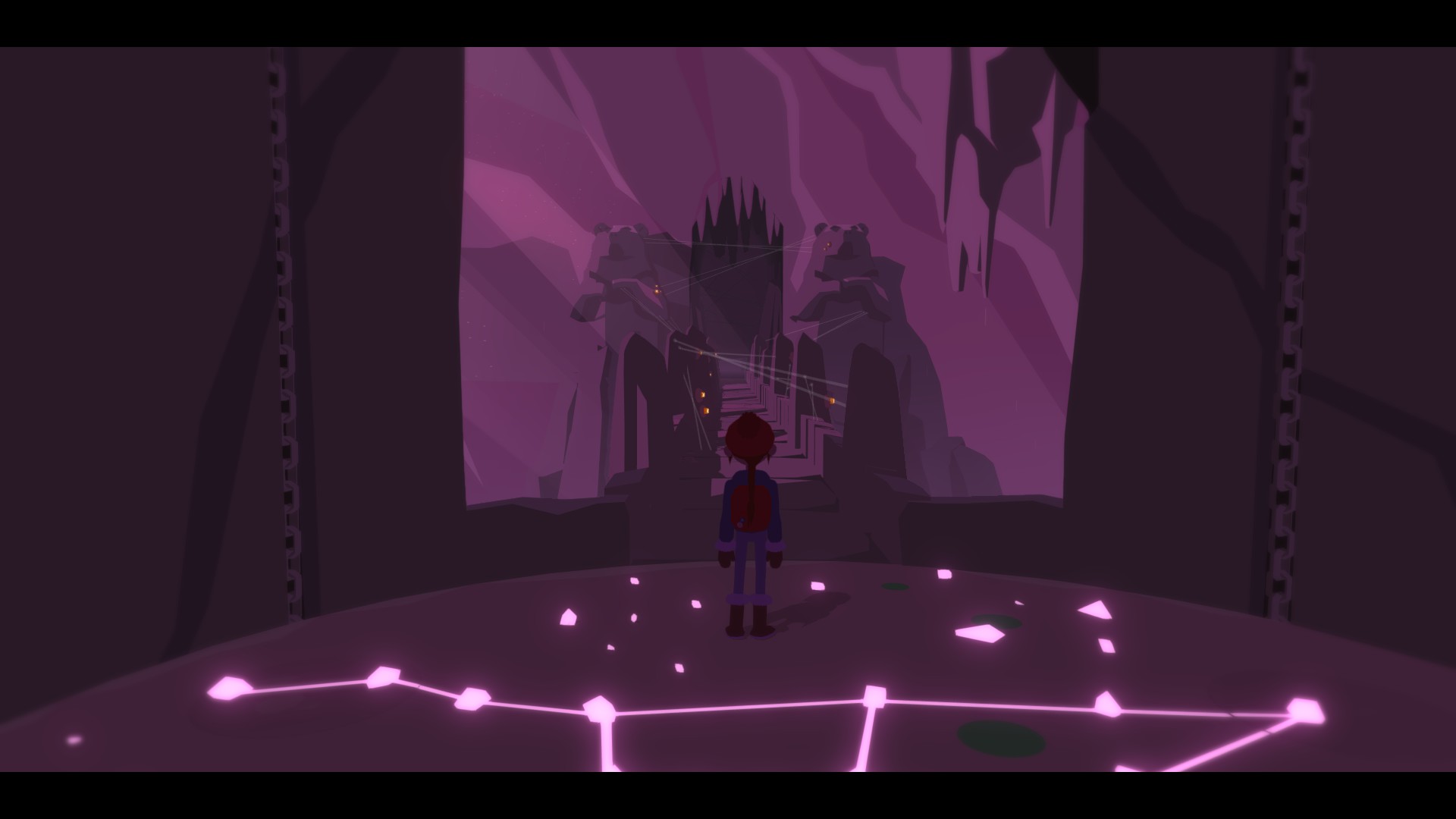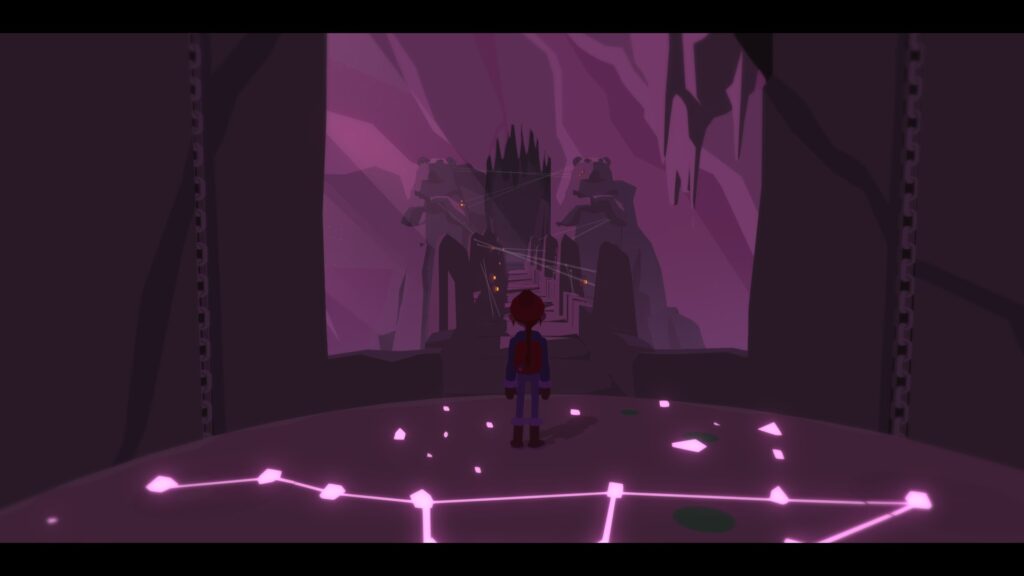 Despite its enchanting nature, the middle third of the game was a definite low point. As a game that took me about 10 hours to play through, about 3 of those hours were exhausting. The puzzles were especially tedious, requiring a significant amount of backtracking and/or convoluted solutions. Instead of feeling rewarded for solving the puzzles, I just felt thankful I could move on. The biggest issue wasn't the solutions or placement of items, it was the annoyance that I knew exactly what I needed to do but had to spend at least fifteen minutes stuck in unskippable animations to complete it.
Röki is a gorgeous adventure game that immerses you in Scandinavian folklore through a combination of story and puzzles. However, if you don't have patience for unskippable dialogue or frustrating puzzles you may want to try a different game. Additionally, I find the price of $20 a little high for how frustrating a third of the game is. But I would consider it a must-get for puzzle fans during a sale! Find Röki on Steam here.
(3.9 / 5)