Survive the Night, the fifth novel from Riley Sager – the pseudonym of a former journalist – brings the vibes of Taylor Adams' No Exit and movie blockbuster together all in one. Set to be released in the coming days (June 29th, 2021), Sager has been an author I have always felt hot and cold about. This novel turned the tide for me. Survive the Night is Sager's best book yet.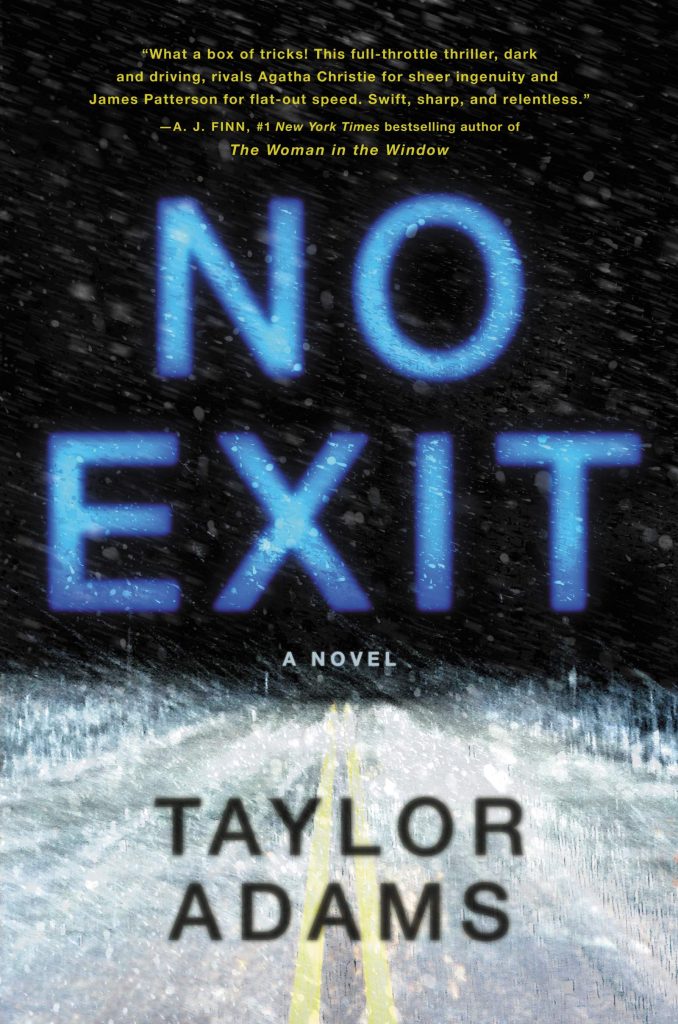 The Plot
Survive the Night is set in the winter of 1991. Charlie's best friend, Maddy, has been murdered by the serial killer known simply as the Campus Killer. This serial killer murders women near campus and removes one tooth as a souvenir. Maddy was the killer's third victim, and Charlie can't bear the grief any longer. She must leave campus and get home to her grandmother. Charlie meets Josh Baxter at the ride share board and they link up for a ride home. Josh's father had a stroke, and he is headed right into Ohio – exactly where Charlie needs to go.
As the pair embark on a road trip through winter flurries together, things aren't quite right. Josh's story doesn't add up. This novel has serious blockbuster vibes, and this is only compounded by Charlie's eccentricity: she sees movies in her head. Her therapist says they are hallucinations, but Charlie watches pictures play out in her mind's eye.
The novel is formatted as a screenplay, with interior and exterior focus shot lines. It works perfectly with Charlie's eccentricities and her inability to decipher truth from fiction. Is Josh the Campus Killer? In an age of no cell phones, Charlie must find a way to survive the night with her life and some answers.
The Verdict
Sager has always made me feel disappointed when I closed the final page of his newest release. This thriller is different. While I felt the climax reveal was predictable, many of the other twists and turns were not. I not only raced through the narrative willing answers to be revealed to me, but I finally did not shut this book feeling exhausted from disappointment. This is the first time I can say this about Sager's thrillers. I was impressed, enthralled, and I am certainly willing to read his next release.
You may have seen when I reviewed Sager's fourth novel, Home Before Dark, back in May and was none too impressed. I was seriously ready to give up Sager's novels even though the reading world gets pumped every time a new one is released in June/July each year, but I am glad to have given Sager one more shot. Survive the Night is here, gory at time, heart-stopping, and worth the read. Thriller fans unite, because Sager's finally done it.
Where to get the book? If you buy from the link, we will get $ from Amazon

(5 / 5)