Kings of Hell by Leigh Haddington joins the ranks of part of our summer reading list. Ever wonder who would sell their soul to the devil – and what he even did with those souls? Kings of Hell takes a witty twist into that age old question. We all know the stories about the soul deals for blues and rock n roll, but what of the common person?
If you were dying – would you do it? Would you sell your soul?
How about if your child were dying? Would you sell your soul? Would you bargain with theirs?
This is where we meet the protagonist, Nick. He's rather young when we meet him. His mom has a choice – make a deal with the devil to save her son for now but damn him for eternity when he comes of age – or – watch her little boy die.
Most parents wouldn't hesitate to barter their own souls to help their kids. We see it every day when mom or dad (or both) work multiple Full-Time jobs to make ends meet. To put a roof over the head. To give their kids something they never had. But how many would trade on their own child's innocence?
What it is
Leigh Haddington takes us on a path not chosen by us, but forced upon us. It's the almost literal rendition of sins of the father, or in this case, the mother. What one grieving parent does in a moment of weakness leaves a ripple effect that threatens heaven and earth.
When you take the book's premise of the devil exists and he's rather tired of being the devil, you have a familiar mirror to the Lucifer comic and Netflix series. There are certain similarities in attitude, but that's where it ends. Yes, it is difficult not to read Lucifer's dialog in Tom Ellis's voice. However, the actions and goals are unlike the modern retelling of the Lucifer narrative.
The world is interesting. Without spoiling aspects of the book, I can state that dimensions in space but not time play a central theme. Time is left as a mystery, in the sense that time plays a role in creating mysteries. The author fleshed the physical locations out, but it is the temporal ones that play key roles within the novel. A bit of McGuffining is as far as some mysteries go, though.
Ultimately, it is a story of reflecting in on oneself and seeing what you would give – truly give – to have your deepest desire (told you, that Tom Ellis just pops up).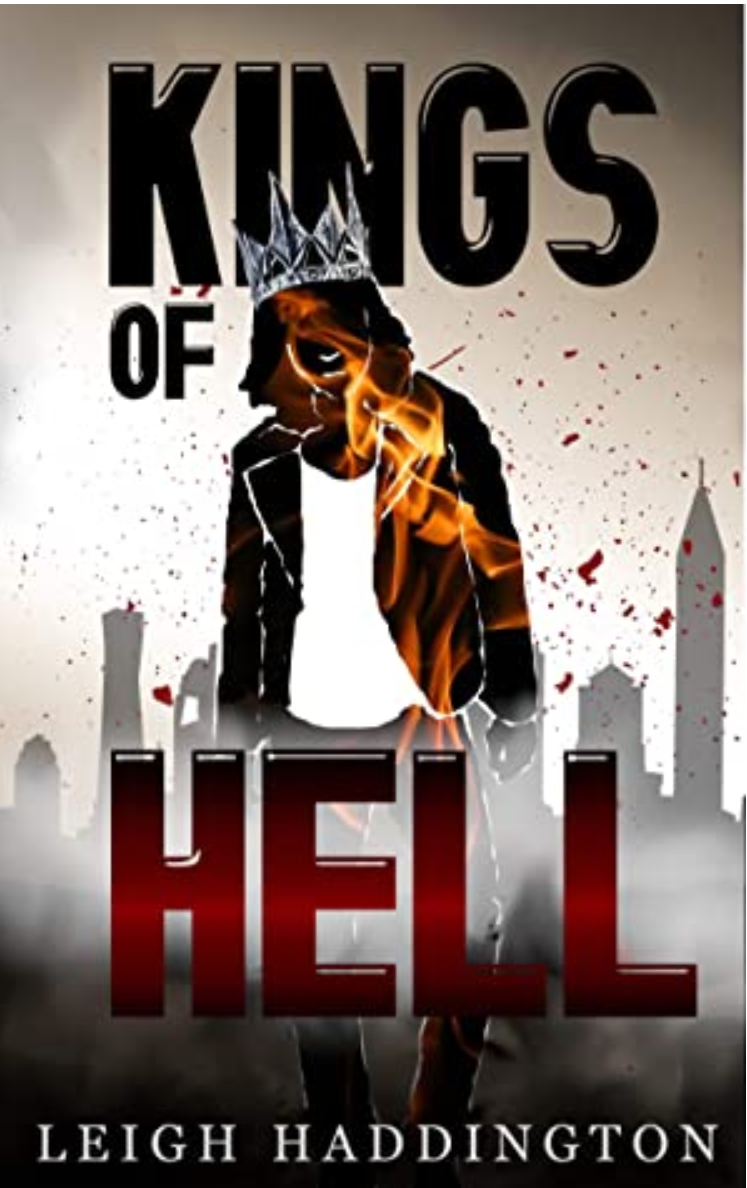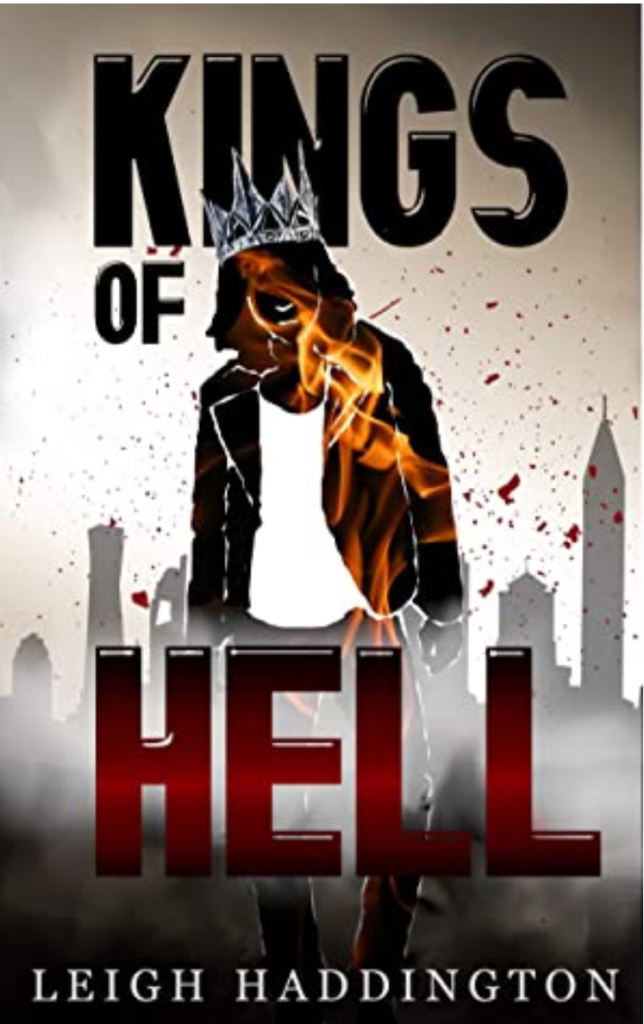 Verdict
Story telling can happen in a number of ways. One debate is the 'therefore/but' vs the 'and then' method. As discussed in screenwriting, the 'this but/therefore this' method is far stronger. It builds a line of reasoning and consequence for action. This often translates into character driven vs plot driven stories. King of Hell is a mix of both. It is stronger when it is character driven as we can see Nick struggle with the consequences of the things he's done as any human would. When plot comes knockin', the book wavers. There are some instances that could use a deeper exploration to allow the shift from 'and then' to 'because.'
Show, don't tell. We heard it a billion times – and with reason. When we see Nick and the Hellscape, we see a fleshed out canvas. Some of the Earthy scenes are grounded with description, as is the action. However, the book goes into 'tell' mode as the chapters continue. This is a quick read – it could benefit from slowing the pace down and filling in that sinew.
Overall, the book is an interesting and quick summer read. The concept is interesting, but not new. Haddington takes the things we've seen before – soul selling, demonic influence, revenge – and puts enough twist on them to make readers engaged. There are things that could have zigged instead of zagged – sure, but what book doesn't? In the end, Kings of Hell is worth the sticker and would make a wonderful addition to anyone's summer reading list. Don't take my word for it, though. Check it out for yourself.
(3.5 / 5)
Where to get Kings of Hell by Leigh Haddington
Want the book-well guess who has a new hard cover option? Click on through to our sponsored link and get this one whilst on sale. That price is hard to beat, and it's definitely worth the price of admission.
Desperate to save her son's life, Jude Fitzroy, signs a contract with the devil. She gets to raise Nick until he is eighteen and then Lucifer will take his place – she will never know the difference, and Nick will rule Hell in Lucifer's stead.

A life swap with the King of Hell wasn't how Nick saw his future but the past had sealed his fate. Now, not only does he have power and magic beyond his wildest dreams, but also a life that is dragging him through his worst nightmares.

In a world where Hell is on the doorstep of everyone's life, Nick discovers just how far he will have to go for his family, freedom and a future of being himself. Lucifer, however, has other ideas and will do anything to keep the contract in place.

From the Amazon blurb for Kings of Hell by Leigh Haddington
"The Writing Retreat" Gone Bad: Julia Bartz's Debut
Keeping it all in the family, Julia Bartz's The Writing Retreat is the debut novel of the sister of Andrea Bartz, author of We Were Never Here, which I reviewed here.
I was much more impressed with The Writing Retreat than I was We Were Never Here.
The Plot
Five up and coming female writers under 30 are invited to a writing retreat hosted by the reclusive and acclaimed horror writer Rosa Vallo. Rosa reveals the details of the retreat: each writer must complete a full length novel from scratch over the next month. The best novel wins a multi-million dollar publishing deal with Rosa.
Suddenly, the retreat turns into a nightmare when one writer goes missing in the snowy terrain outside.
The novel hinges on friendships in turmoil and has a focus on LGBT+ representation as well as interpersonal female relationships. The novel explores the dark publishing world and the search for fame and the Great American Novel.
The Verdict
This novel is atmospheric and intellectual, page turning, and the English major's required reading. I absorbed this novel and found Julia Bartz's writing and conceptual chops to be leagues above her sister's.
Ths novel releases on February 21, 2023 and it should be in your cart right now.

(5 / 5)
Buy it here!
A Murder in Reverse: "Wrong Place Wrong Time"
The Plot
"A brilliantly genre-bending, mind-twisting answer to the question How far would you go to save your child?"  — Ruth Ware, #1 New York Times bestselling author
Jen watches her son murder a stranger. Stab him to death. She and her husband, Kelly, watch as their son Todd is taken into custody.
The next morning, Jen wakes up and it's yesterday. Jen knows that at the end of the night, her son kills someone. She is determined to stop it.
Jen goes further and further back in time trying to discover why Todd murdered a stranger and how to stop it.
The Verdict
This book is twisty. Right when you think you know the ending, something else is there to prove that the story is more multifaceted than that. While the premise of the novel is simple, Gillian McAllister elevates a simple concept with deep, dark twists.
It is best that you don't know too much going into this one. For fans of Blake Crouch, this is such a good thriller with time travelling vibes.
(4 / 5)
Woom: An Extreme Horror Novel
"That doesn't invalidate it," Angel said. "There's no statute of limitations on pain."
The Plot
Angel is a man who knows pain: physical, mental, sexual. The story begins with Angel visiting Room 6 at the Lonely Motel and ordering a plus-size sex worker to his room. What comes next is Angel's retellings of painful stories while performing sexual acts on the sex worker, Shyla.
The novel reads as a book of short stories, as Angel relays stories to Shyla and she tells him stories back. This is a novel of pain and disgust. Angel's stories are so dark and traumatic that Shyla can't believe they are true. As Angel bares his soul, we see a side of him that is melancholy and unable to process hurt in a natural way.
The Verdict
This novel is full of disgusting visuals and isn't afraid to get dirty. This truly is an extreme horror novel. As a warning, there is discussion of feces, blood, rape, sex, and body horror. This novel is not for the faint of heart. You'll close this short novel feeling dirty. Angel is a character that begs for sympathy while his stories narrate that he may not be as innocent as he perceives.
When the subtitle says this novel is extreme horror, believe it. Only the strong will survive Duncan Ralston's Woom. It is more splatterpunk than anything, but true literary quality lies beneath the filth.
(4 / 5)
Read it yourself by clicking below!