As a huge fan of VanderMeer, his Southern Reach trilogy in particular, I was so excited for this sequel to one of my favorites. Borne – the first novel that precedes Dead Astronauts – is easily one of the best science fiction novels I have ever read. That is the reason I was so stoked for this release. A sequel to one of my favorite books ever? Yes, please.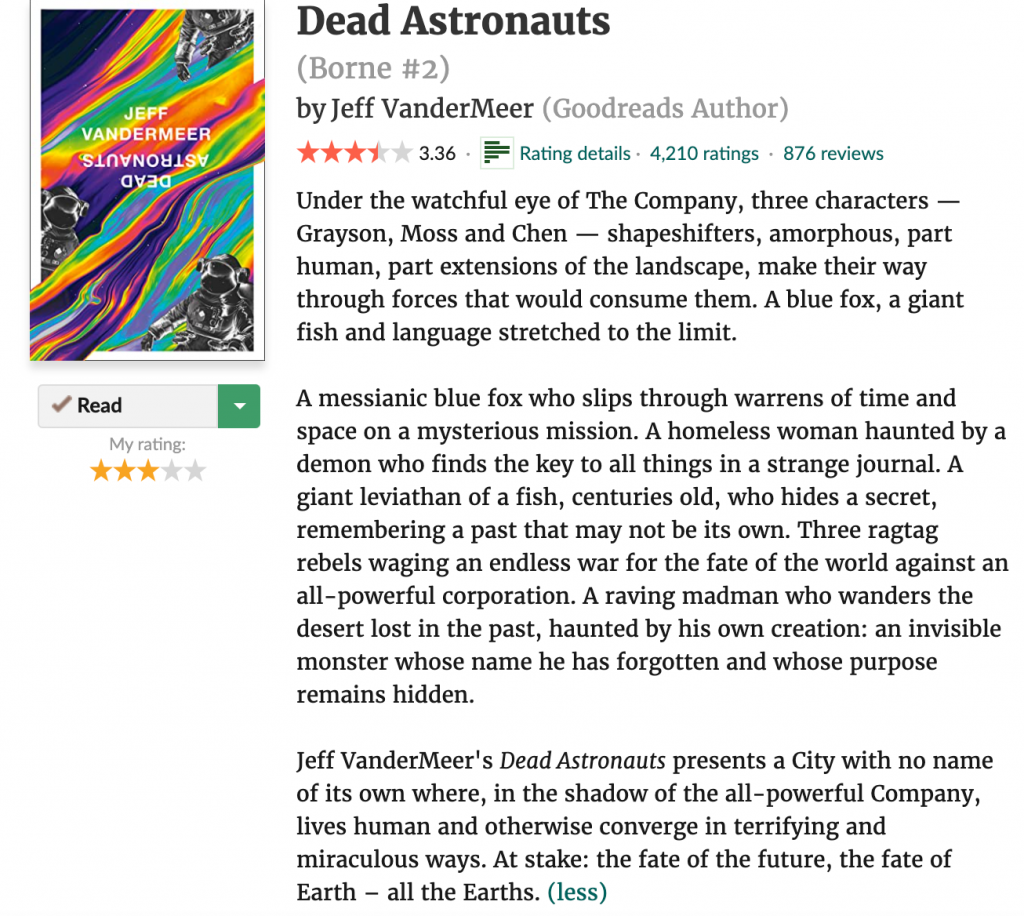 I'm so disappointed that this novel was more of a fever dream vibe experience than a novel with a thrilling plot like Borne was. Borne was compelling, political, enthralling. Dead Astronauts was more like a novel to be experienced in confusion – just as the characters live. There are time and space incontinuities and character fluidity. This can be difficult for the average reader. There is no determinate flow the novel moves in. These are not your typical ways of writing character or plot. VanderMeer has created an immersive experience in Dead Astronauts that helps the reader live how Rachel and Wick do in Borne.
This novel was an okay addition for fans of the world of Borne and the company. I would not recommend readers to this novel unless they are huge fans of VanderMeer, Borne, and experimental fiction. This novel could easily be frustrating in ambiguity. Not terrible, not amazing, just for a certain type of reader.

(3 / 5)