Welcome horror comics fans to Haunted MTL's review column Graphic Content. Hopefully, this is one of the few times I will need to do something like this. You may have noticed it's been a long time since I did a comic review. I started falling behind, things got in the way, and I would fall further and further behind. Plus, no money to buy comics. That is an issue. No excuses, of course; this is just the reality of the situation.
So, this time, instead of reviewing a single issue, I will give my general impressions of several issues until their latest issues. after this, The goal is to review new issues as they are out from here on out. All good? Let's catch up with some favorite horror comics.
We start with Killadelphia, picking up from issue #13.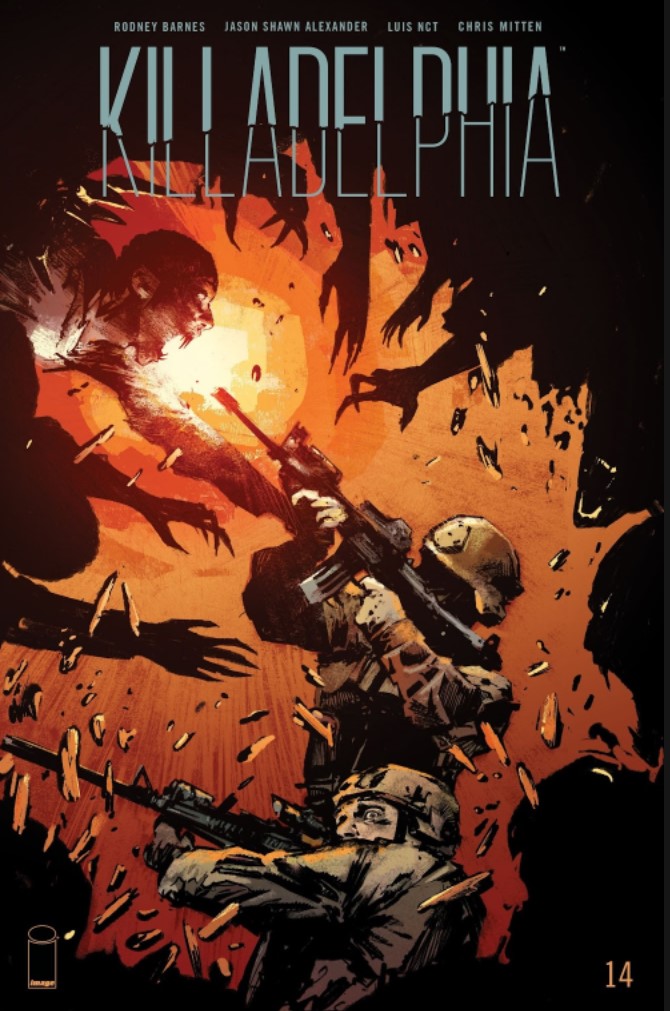 Killadelphia #14 – #20
As it stands, Killadelphia was my favorite horror comic of 2019, 2020, and 2021. How is it doing in 2022? Well, Killadelphia is still an incredible comic that continues to expand a complex world of vampires and now other supernatural beasts. Here are some general impressions spanning issues 14 to 20.
As for the issues, I do not wish to spoil anything, despite these being months old at this point. Tevin continues to be one of the most exciting vessels for exploring the vampire world because he feels so darn apart from it. This is mainly due to all the supernatural shenanigans his enlightened state has him bouncing between. The Sangsters continue their fight but, at this point, feel almost as though their roles, what drove the title initially, are secondary to a much broader and complex interplay of characters and agendas.
The comic is also increasingly driven by social commentary that can sometimes slow the story's progression down. I take no issue with the messages and find them fascinating. But, the pacing is beginning to falter under the weight of historical analysis stitched into the vampire story.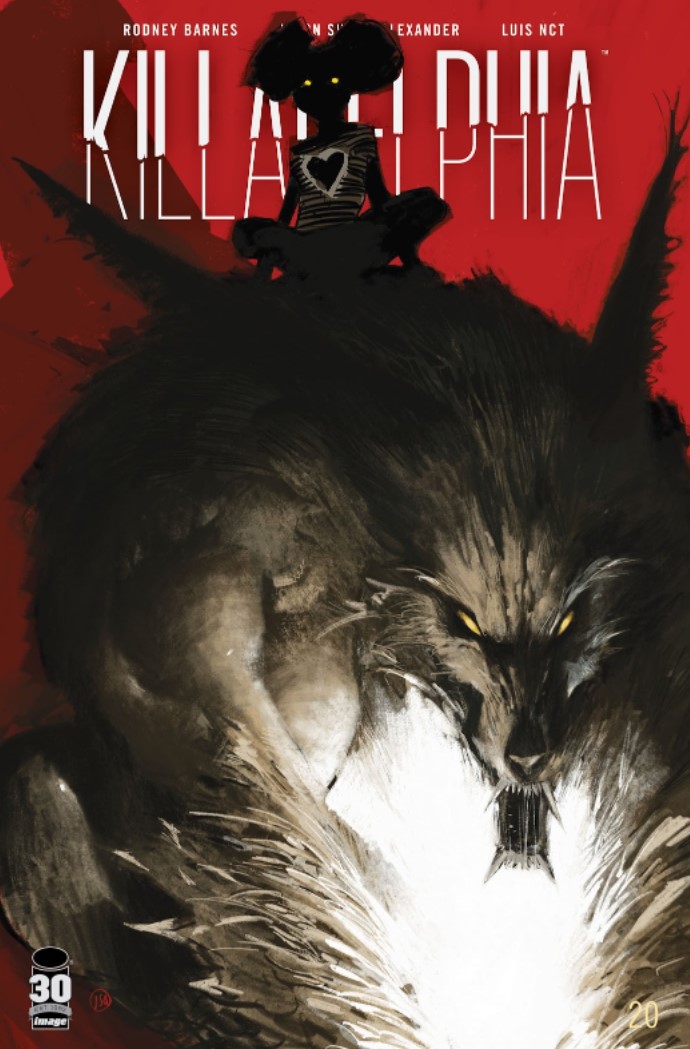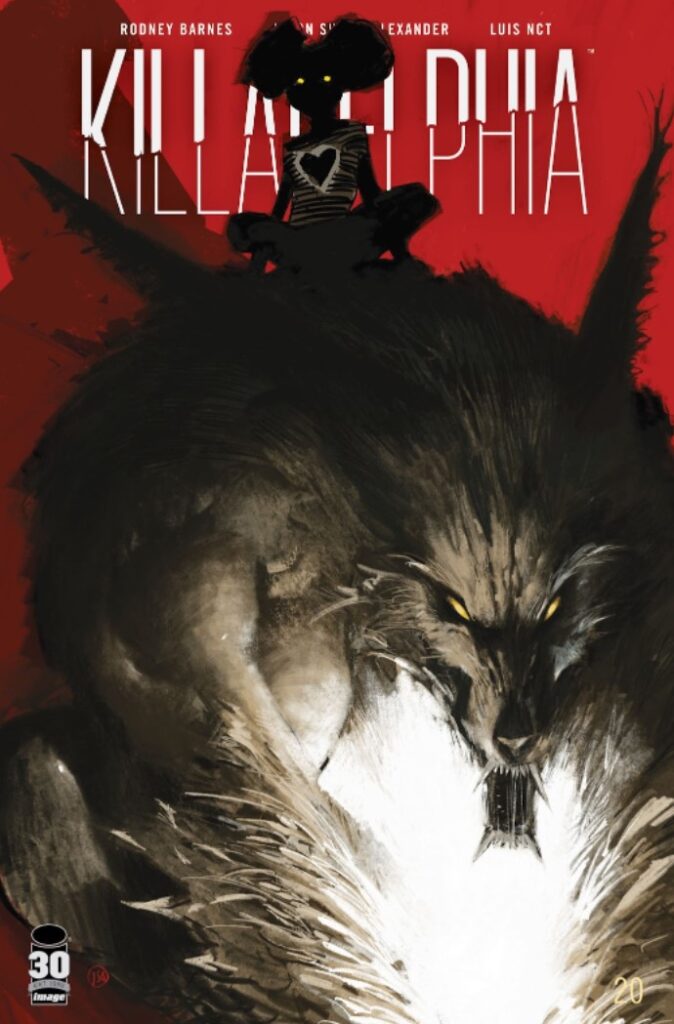 The title is still very much driven by today's political realities, which is exciting. However, it presents questions of continuity as to when these events occur. The comic's events have spanned a short few months, but the comic has been around for around three years so far. How some contemporary events are happening within a title that appears to be rooted in 2019 is a mystery. I am all for the themes within the comic, but when things like this happen, I can't help but consider the messaging a bit forced.
The art is still good, but it feels progressively looser and more abstract than some earlier issues. That means that some panels, in many ways, feel more minimal and impressionistic than I would be expecting. The usually "messy" inks appropriate for most of the run begin to feel hurried and less focused. Perhaps the looser approach to the art is to keep up with the production schedule.
With that being said, as things get a little trippier, the abstraction is welcome as the mythology expands in various depictions of faiths from around the globe. There is an issue with some characters appearing more derived from the likeness of existing people, meaning their appearances are significantly more detailed than others. It can be distracting at times. Though as the fourth story arc begins, the art heads into a new direction. I'll cover this when I review issue #21.
If it seems that I am being overly critical, that is just because I adore the comic, but I am not blind to issues when they pop up.
Final Impressions
As a whole, issues 14 through 20 are largely excellent and kept me reading. That is the highest praise I can offer a comic because so much competes for attention these days. If you can grab me for a handful of issues, you have something that works.
(4 / 5)
Killadelphia is written by Rodney Barnes and illustrated by Jason Shawn Alexander. Luis Nct handles colors with Chris Mitten illustrating the backup feature: "Elysium Gardens." You can find Killadelphia via Image Comics or your local comic shop.
We'll be catching up with Killadelphia as it releases new issues, starting with issue #21. In the meantime, let me know what you think about the comic if you've been reading it. I would love to read what you have to say about it.
We'll be back next time to finish Sink, and then we'll finally get back to Swamp Thing, I swear. More horror comics reviews are on the way.
Want more Killadelphia?
Please consider purchasing a Killadelphia trade paperback from Amazon using one of the sponsored links below, as it helps fund the website.