Ever wonder what one of our LTD columns would look like as a chapbook? Well, wonder no longer! Caitlin Marceau's newest entry into the world of horror comedy Laughlin Hills Community Magazine takes a unique flip on all of those community happening magazines that clog our recycling bin and gives us something we can really sink our teeth into (pun or not).
First impressions of Laughlin Hills Community Magazine
Note to self: Get out more. It's amazing what can happen in your community of which you aren't even aware. This is one of those projects that slipped under my radar. Marceau presents this from front to back as a real community magazine. When I first saw it I thought 'geez, is it time to sign up for Taekwondo again?'. The form of the book matters (don't make me break out my Hayden White!). This is one of the key selling points for not only 'why you should buy this book' (and you totally should!) but also 'why it's easy to read this book'.
…part graphic novel, part traditional story telling, part media copy design 101, and all sorts of wonderful

Jim Phoenix on Marceau's book
From form follows function. Once you buy that this is a real community magazine, then the rest of the story falls neatly into place. You can see ghosts and ghouls trying to co-exist with their more flesh and blood orientated neighbors. The short stories are self-contained columns within the magazine. Everything has the community magazine focus, even if it's from a slightly askew view. This is everything that works for the book.
Why this works
Economy in motion. This works because its focus is economically sound. I don't mean 'gee, it's a cheap book' but 'nothing is wasted'. There isn't a page that makes you go 'sigh, next!'. Everything builds this wonderful world where the surreal is possible and required.
The strength of the author to create not only unique stories and content but an engrossing design is why this will be a smash hit for Marceau. It's part graphic novel, part traditional story telling, part media copy design 101, and all sorts of wonderful.
Advice to writers
If you can dream it – do it. Try it. Maybe fall down on your face with it. This could not have been an easy feat (the graphic design alone is noteworthy). Yet, here we are – talking about a spin of comedy horror that I dreamt of but never 'quite got right' in my own work. It's brilliant to see someone pull this off.
Dream it – Do it. Take that stab (no pun) at being original. It can really pay off for you.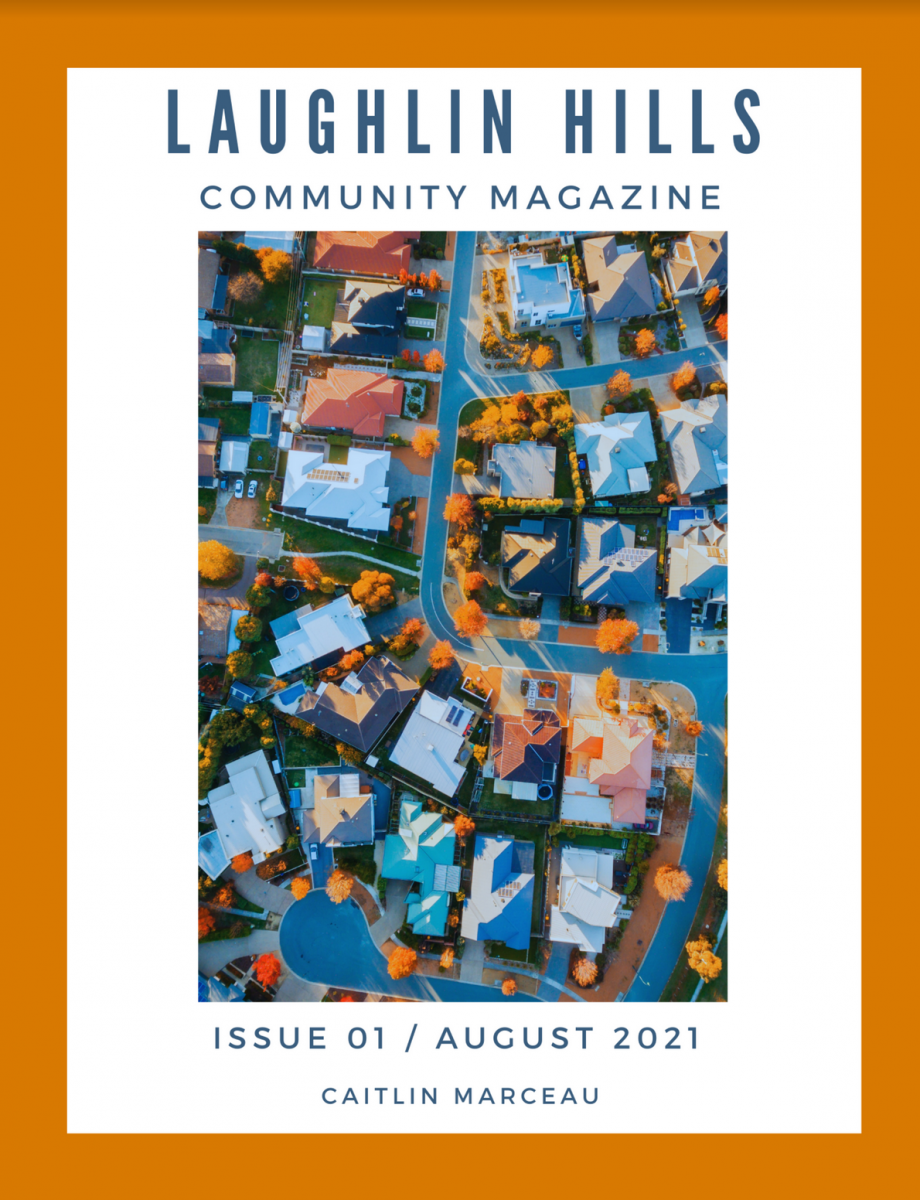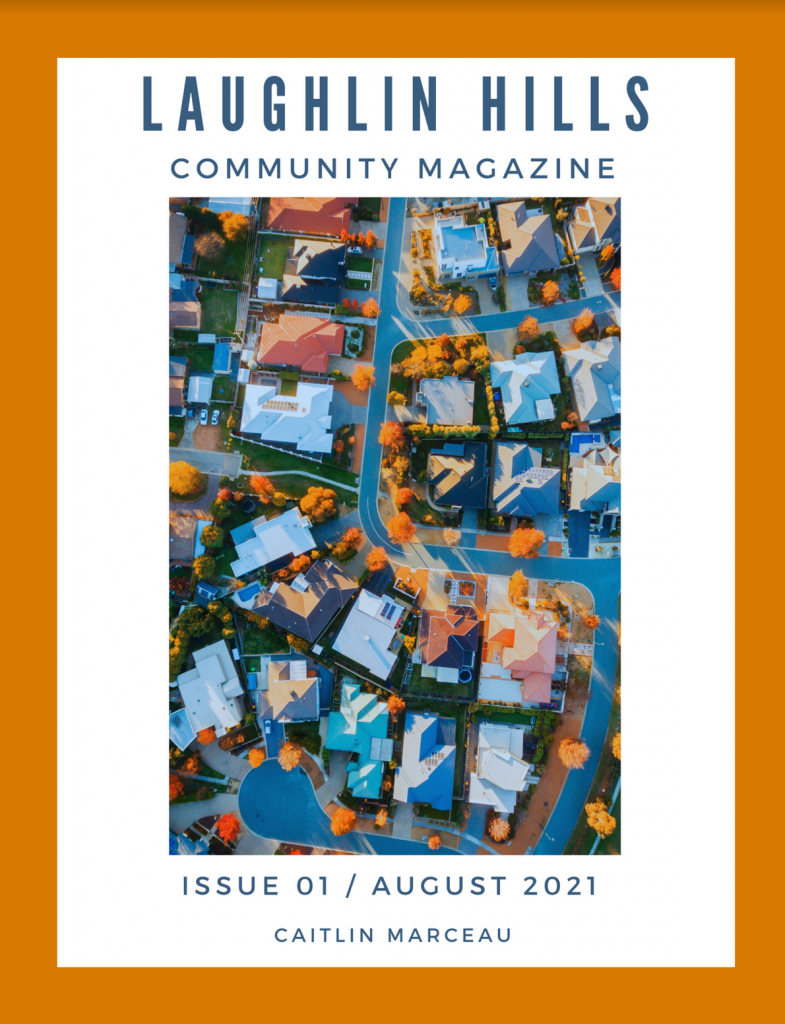 Laughlin Hills Community Magazine – The Verdict
What can I tell you? My reaction after reading the first few pages was to stop and ask Caitlin if she wanted to write for our LTD column. The book is a charming twist on the familiar. It fits squarely into the horror comedy genre, and the design of the book is worth the price of admission. Let's face it – the last two years haven't been the kindest and this book will definitely put a smile on your face.
Not everything under the horror rainbow has to lead to violent deaths with mutant spiders killing clowns. Sometimes we need to see the lighter side of dark. If you liked any of our LTD column, then this is a must have. If you are into a witty spin on the mundane, that's presented in a slick skin, then this is definitely the book for you.
I look forward to further entries by Caitlin Marceau and can't wait to see what's next. Don't just take my word for it, though, check it out with the links below and make your own call. You can thank me later.

(4.5 / 5)
Want your very own copy? Click on through (Amazon affiliate links below)