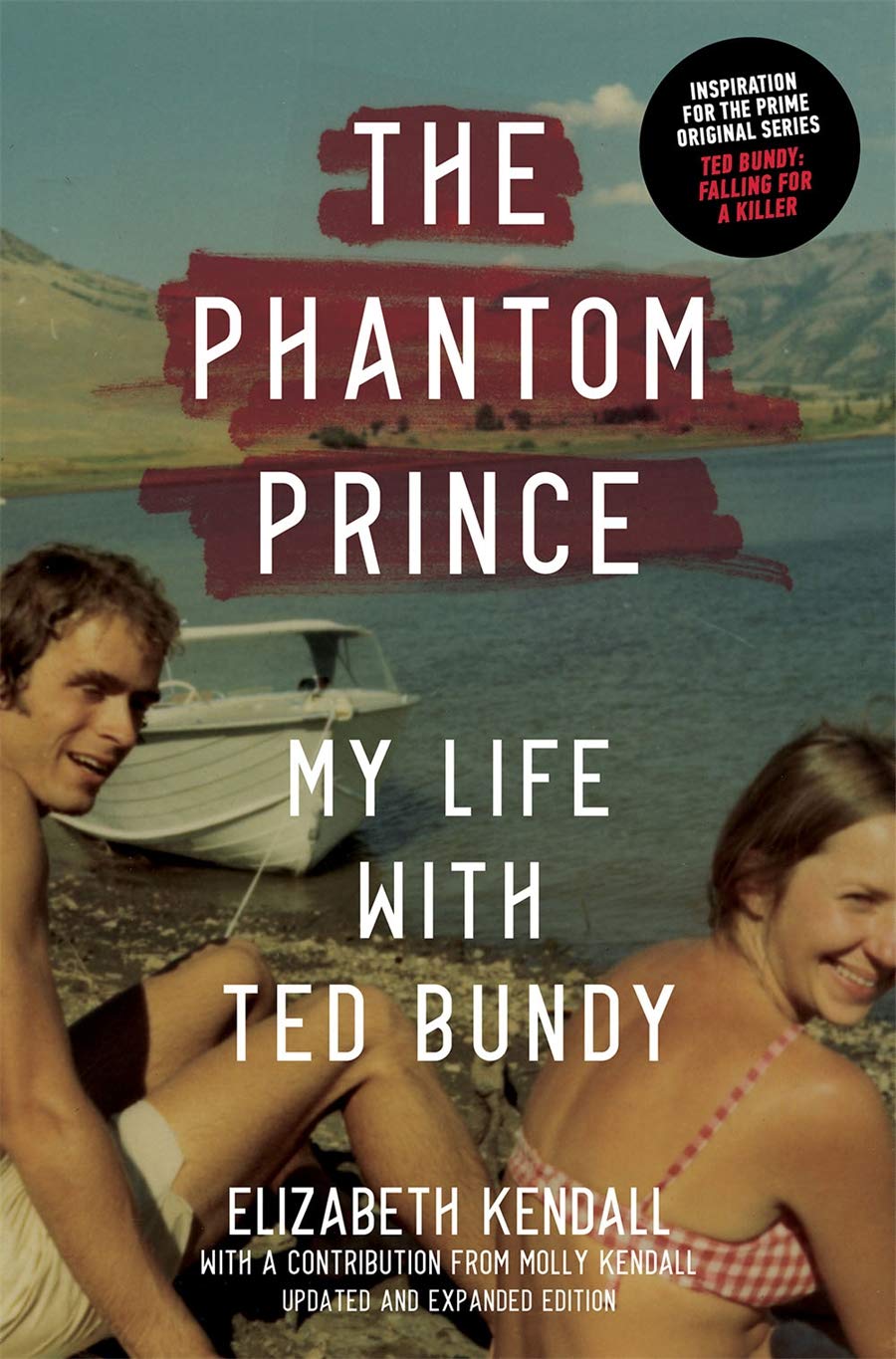 True Crime Studies: Another side of Ted Bundy is shown in Elizabeth Kendall's 'The Phantom Prince.'
Most people can't fathom the idea that their significant other might harbor a dark secret. You live with your spouse, eat with them, sleep beside them, you share your life with them. It seems impossible that they could hide something so big from you. Most people have a secret or two but there are some so dreadful in nature that even entertaining their possibility feels like a cloud of darkness eclipsing an entire household and that's why when someone such as Ted Bundy emerges, their usually unsuspecting partner gets the brunt of the "how could you not know?" questions. They become a target of blame because they didn't stop the monster sooner, exactly how a lot of people once viewed Elizabeth Kendall.
Elizabeth Kendall, real name Elizabeth Kloepfer, was Ted Bundy's longtime girlfriend whom he was dating and practically living with during the bulk of his murders between 1974 to 1978. He murdered young women and then would come home to have dinner with her and her young daughter Molly, putting on that charming façade he was best known for.
Despite the public perception of Kendall being some innocent, naive moron who had no idea her boyfriend was a serial killer, she actually did have a hand in turning him in or at least raising suspicions against him. She reported him to the police hotline at least twice, gave multiple statements back when the police had him prematurely cleared, and actively cooperated with their requests. All while she was still dating him.
No one gives her credit for this though because, in the end, she was still standing beside him in court, choosing to love him rather than brokenly believing the truth. She wasn't the only one who felt this way. Everyone who knew Bundy was shocked by the accusations. They couldn't believe someone so intelligent, charming, and "handsome" could do such heinous things. So no, Kendall was not a starry-eyed moron who alone fell for one man's tricks, but if she has one major personality flaw it's that she's incredibly indecisive.
The Obsession with Bundy
Let me say a few things about Mr. Theodore Bundy. Stop obsessing over the way he looked, and stop being shocked about his charm. He wasn't the only charming motherf***er with a knife but unlike him, the likes of Ramirez, Manson, Shobhraj, Maeue, and Knowles all had at least one noticeable character flaw that allowed the public to believe in their accusations whether it was being a drug addict with rotten teeth or being a hippie with a cult. There is a persistent obsession with Bundy's physical appearance and higher education that highlights our ridiculous assumptions when it comes to the Hollywood engrained perception of "good vs evil." It's not his crimes most people talk about, but how he didn't fit the mold. Killers are not masked goons stalking the night, living on the streets, or slum houses with grotesque features and facial scars. They're also not the embodiments of Satan as the press likes to present them.
Bundy was a psychopath, plain and simple. A psychopath that suffered from an inferiority complex. Two very real traits that when put together happen to make for a bad, angry combination. And if your under the notion that he was like Stu Macher and had no motive for his crimes, I advise you to look more closely at his victims.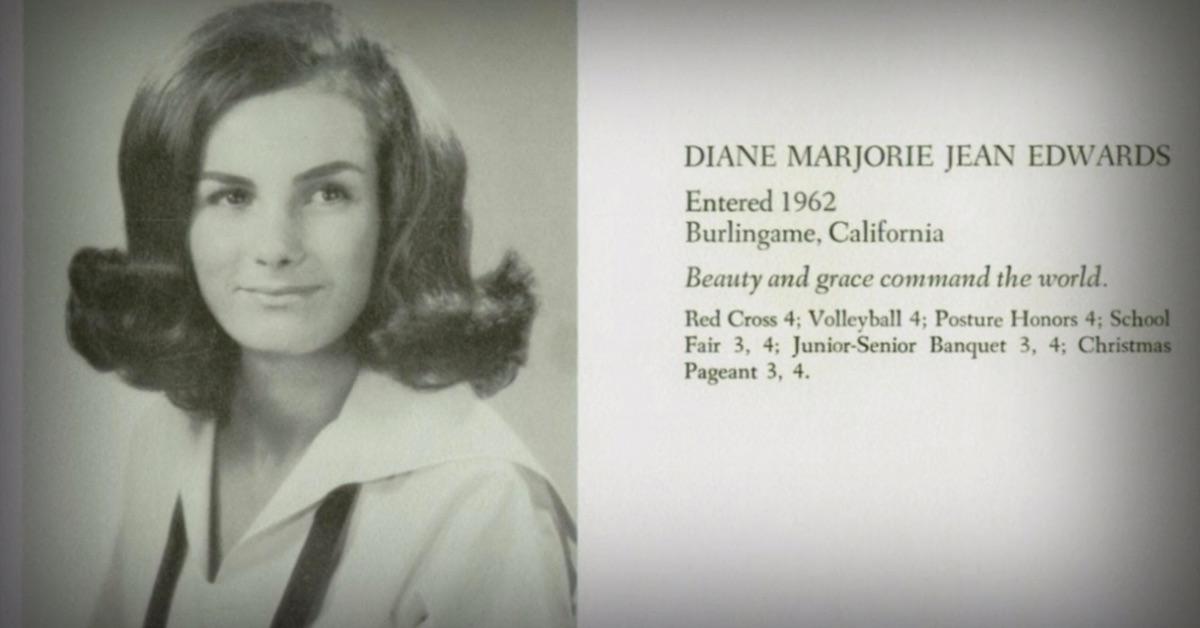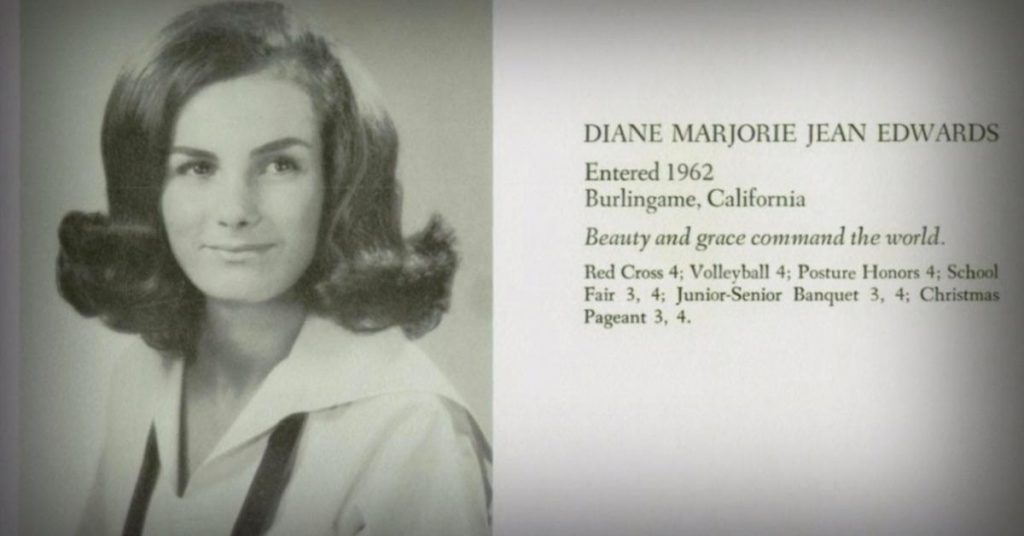 Bundy's targets each represented former girlfriend Diane Edwards, a woman he dated in college who dumped him for being, in her own words, "pitifully weak." Matching her physical characteristics with softer and more inverted personalities, he murdered women in place of her. In a blunt analysis, Ted Bundy was a pathetic egotistical man who murdered in an attempt to overcompensate for the dominance he lacked on an emotional and intellectual level.
Even if it's not the basis for the book, all this is shown further in Kendall's memoir, The Phantom Prince: My Life with Ted Bundy. Although it might not have been her intentions, Kendall's words smooth some of the edges that was Theodore Bundy. She describes him not as a monster, but as a man, an extremely vulnerable and unpredictable man that wrote annoying love letters and cried in her lap when he found out he was illegitimate. All his fears and doubts are put out on display as Kendall almost twiddles down this hellish beast into something made of flesh and bone, something insignificant. It's actually a powerful thing because in humanizing Bundy, she's almost stripped him of his power.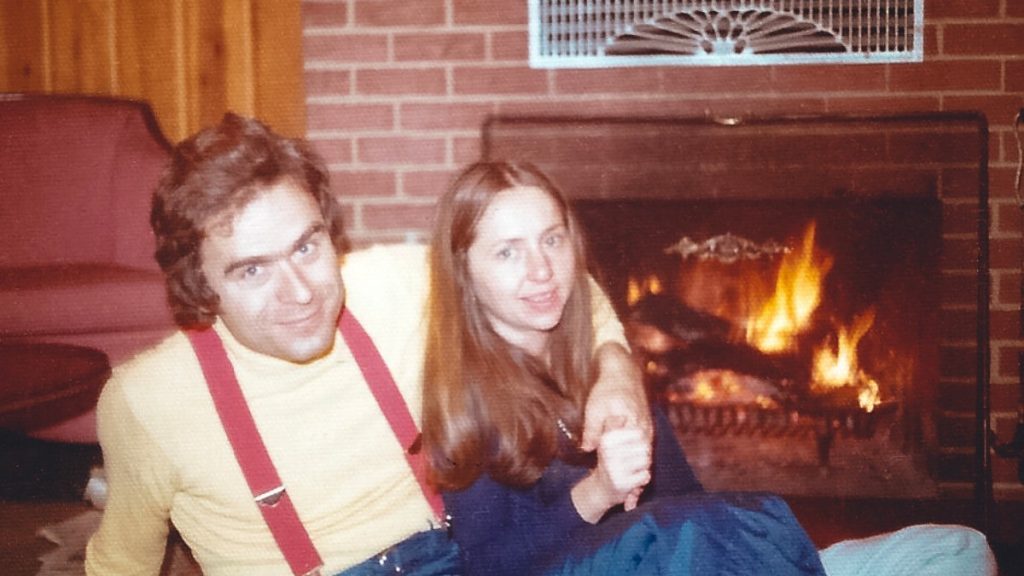 Elizabeth's Story
The Phantom Prince was originally published in 1981, just one year after Bundy received his third death sentence, and ironically, was the same year Carole Ann Boone gave birth to his first and only child. Knowing he probably read this while on Death Row actually makes me laugh because I'm sure he just loved to hear about how many times he got on his knees and begged Kendall not to break up with him.
There are at least two editions of this book. The 1981 original and the updated edition republished on January 7, 2020. They offer different endings and introductions as the republished edition contains an afterthought Kendall added after gaining different perspectives over the years. The updated edition comes with photos and a special chapter written by Kendall's daughter Molly who details her own memories of Bundy. The book is largely Kendall defending herself against the public. She describes the love she felt for the killer, as well as the all-consuming guilt she felt once she started to suspect him of the horrible crimes occurring on college campuses. It's a compelling statement of emotional defense because as much as The Phantom Prince is Kendall explaining herself, it is also a long personal note to herself about coming to terms with what happened.
"It took years of work for me to accept who he was and what he had done. I still felt lingering shame that I had loved Ted Bundy. It was healing for me when women started telling their stories of sexual violence and assault as part of the #MeToo movement. I could relate to keeping experiences secret for fear of being judged."The Phantom Prince
The book starts a little before the year 1969 when the couple meets and then patiently runs throughout the course of their relationship. Kendall recounts memories she clearly ran over a thousand times in her mind during times of loneliness and confusion, detailing how she met and fell in love with who she thought was a soon-to-be successful lawyer. A man far out of her league. She describes him like a high school jock in a John Hughes movie who magically falls in love with the introverted nerdy girl. A jock that peaked senior year and loses nerdy girl well before she succeeds in post-graduation life.
This becomes the spine of her story, their back-and-forth turbulent romance that builds towards the breaking of the author. The actual crimes are not covered in depth because everything told in The Phantom Prince are things that Kendall herself was actively involved in. It covers her thoughts and feelings only, so while the murders are largely absent, we learn what she was feeling every time a new girl went missing and we see parts of the investigation that aren't often shown.
There were a few moments that made me want to throw the book out the window. Points when I wanted to throttle Kendall for the amount of worship she gave a man who, even based on her own personal accounts, never seemed like much of a catch. Everything this guy did screamed, "give me attention!! Tell me I'm smart, I'm the smartest man in the world, right? Say right!" No, Teddy, the answer is no, but love is blind so I guess she disagreed. That line from American Beauty could've been his motto: "I don't think that there's anything worse than being ordinary."
Verdict
This book is actually a good companion read to the Netflix documentary series, The Ted Bundy Tapes. I would recommend reading The Phantom Prince after watching the four-episode series as it not only fills in some of the blanks but it also shows the other side of his personal life, a behind-the-scenes look. The book, even though it was written long before the series came out, almost plays off against the information revealed in the series as if Kendall is watching with you, commenting on what's being shared with the audience.
The Phantom Prince is an interesting side to the Ted Bundy story, one that sheds some light on a figure who has often been brushed aside despite earning her place in true crime history. The book would be enjoyed by anyone interested in Bundy, and anyone else for that matter since it comes off as a sad soap opera with a slow mystery unfolding.
(4 / 5)
A Pilgrimage of Swords, a Book Review
A Pilgrimage of Swords (2019) is the first novel of a grimdark fantasy series (The Seven Swords) authored by Anthony Ryan.
A Pilgrimage of Swords (2019) is the first novel of a grimdark fantasy series (The Seven Swords) authored by Anthony Ryan. The book is technically a novella, running slightly short of a novel-length, but reads like a collection of short stories. This review will cover Subterranean Press' digital copy of the novella.
Desperate to change his fate, Pilgrim forfeits his name on his quest to meet a mad god. He and his fellow pilgrims travel a dangerous road filled with abominations and horrors in the desperate hope that they might have one prayer answered. With a twisted sentient sword, he fights his darkness and the God's abominations in the hopes of something better.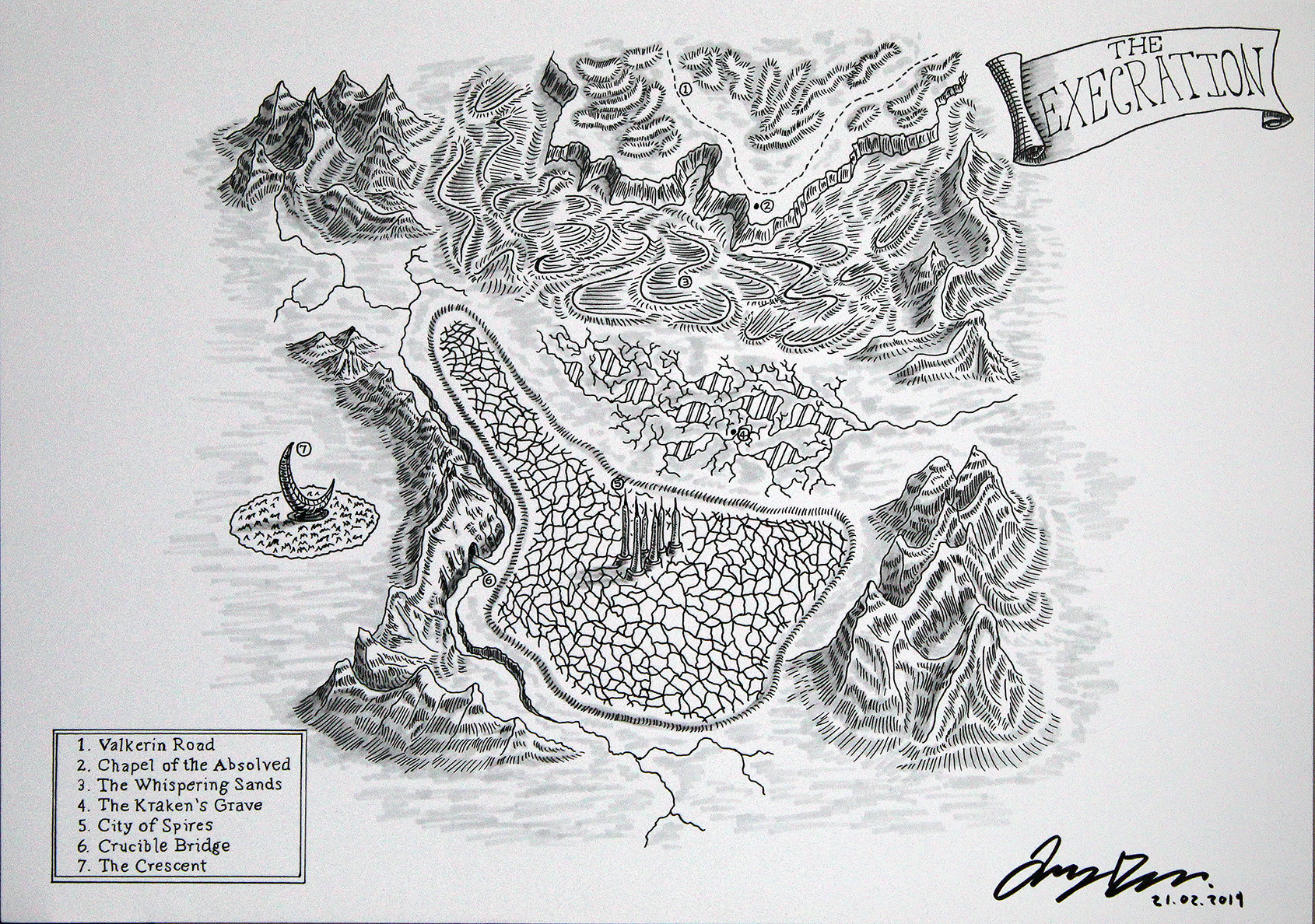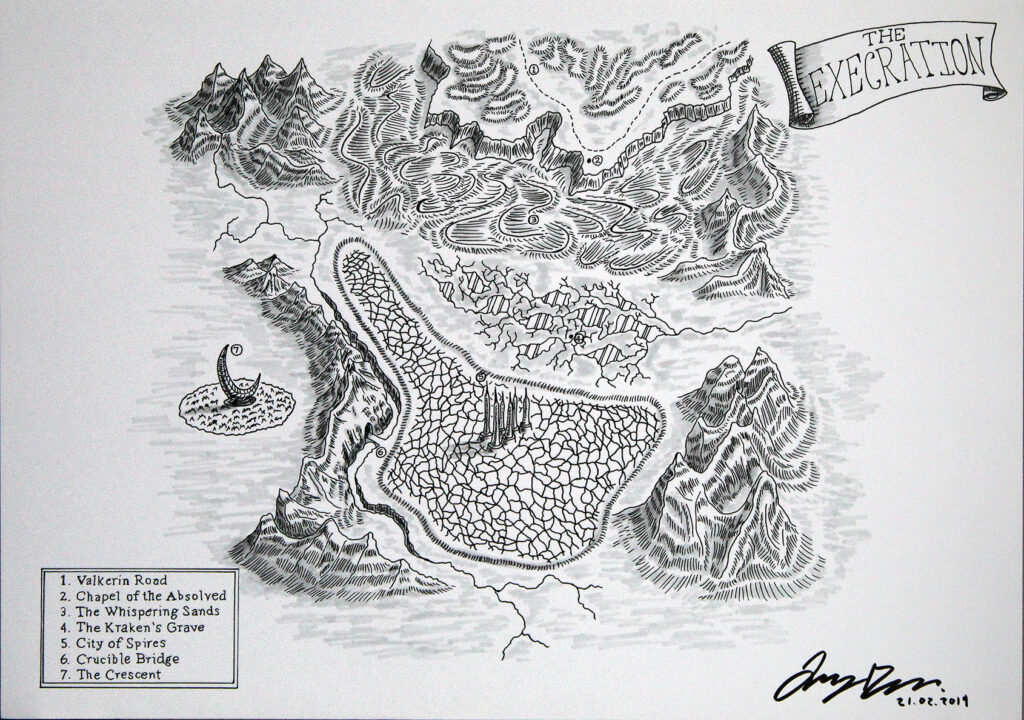 What I Liked
As mentioned, this novella reads like a collection of short stories. Each story tackles a specific challenge and region. The strategy works well in building the torment of the journey and keeping the reader consistently engaged.
A voice plagues Pilgrim, constantly antagonizing him at every step of their journey. The style in which this "voice" delivers their intrusive thoughts, while not inherently unique, remains an enjoyable and satisfying read. The voice itself becomes a favored character of mine. Pilgrim and "voice" share a dynamic of brooding hero and antagonizer. Again, not unique, but done with great effect.
Despite the tight word count, several twists effectively engage the reader, helping to add to the world that we only get a glimpse of.
While the supporting cast doesn't have as much time dedicated to them, they collectively add to the experience with unique perspectives and dynamics.
In terms of horror, the final chapter provides the most stunning examples. This review is spoiler-free, but the build-up certainly exceeds expectations for the first read.


Tired Tropes and Trigger Warnings
A Pilgrimage of Swords resides on the lighter side of grimdark high fantasy, but it remains grimdark. The world of A Pilgrimage of Swords is uncaring and cruel, producing characters that reflect that, functioning as opportunists.
Animals do die, and children are equally prone to potential death. Again, not entirely out of character for the setting, but it should be mentioned for readerly consideration.
As the description might indicate, torment and suffering are recurring motifs in the story. While the tortures certainly are sadistic, readers get the aftermath. The novel doesn't linger in its sadism.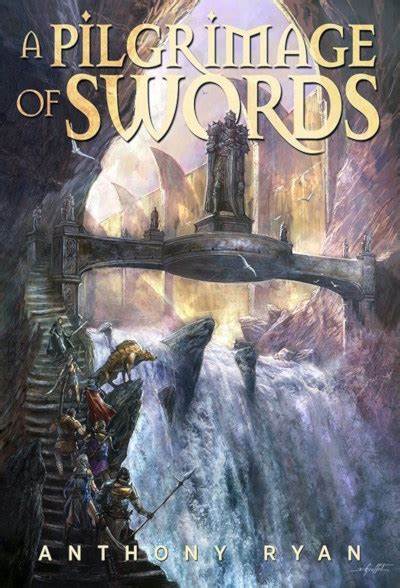 What I Dislike, or Food for Thought
As A Pilgrimage of Swords is a high fantasy novel with light grimdark elements, the horror reflects that concept. There are tense moments, and characters are prone to danger, but genuine horror remains lacking. The novel doesn't claim itself as such, but our audience should consider this. However, walking gods of madness twisting their environment to reflect their psyche shouldn't be ridden off too quickly.
While I mostly enjoy the brevity of the story and how the chapters read like short stories, it limits the time we have to invest in the characters and setting. This novel is the first of a continuing series, so this criticism doesn't inherently apply to the other novels. This first introduction remains easy to recommend for those looking for a quick read, not a long investment.
Many plot beats are predictable and can somewhat underwhelm a reader when the obvious thing happens. I will admit that this isn't too often a hindrance but compromises to accommodate the tighter word count. Luckily, there are plot twists to minimize this underwhelming predictability, but the chapters could still utilize an extended word count.
The name doesn't exactly fit this first entry of the series. It might be a perfect name for the series, but this novel's pilgrimage has little to do with swords.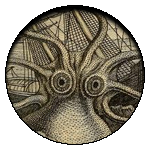 Final Thoughts
A Pilgrimage of Swords has a few haunting moments but is an otherwise enjoyable and quick read. If a grimdark set in a high fantasy where cruel gods walk the earth sounds like an interest of yours, this will certainly satisfy that itch. While it remains a little too brief, this is by design and part of a larger narrative.

(4 / 5)
Creepy Comics Collages by Jennifer Weigel, Part 5
Well, you won't get rid of me that easily… Ha ha, I lied about coming to the end and the afterlife in the Creepy Comics Collages segment, it was just an opportunity for rebirth. Besides, it's World Collage Day! So having come into another comic book to rework, here we go again…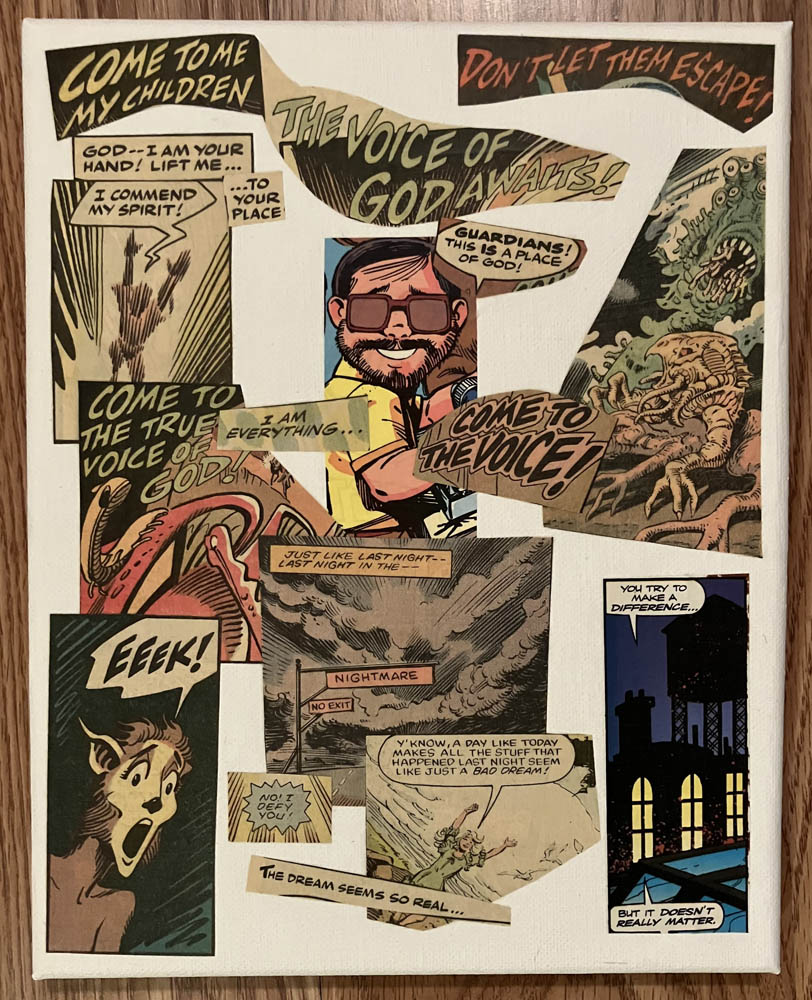 Creepy Comics Story 9: The Voice (of God or Reason or perhaps an homage to my ex)
"Come to me my children, the voice of God awaits!… Don't let them escape!" Please beam me up out of this weird comic collage alternate reality. "God I am your hand! Lift me… to your place. I commend my spirit!" I want to go back to dreaming about starfish.
The computer programmer behind the scenes turns to face us and smiles. "Guardians! This is a place of God!… Come to the true voice of God!" "I am everything." "Come to the voice!" And the horrific AI generated creatures abide by his every coded word.
Just like last night in the — signs posted for Nightmare, No Exit. The deer spirit faun screams in surprise, "Eeek!" "No! I defy you!" She returns to the form of a little girl with arms outspread to the open sky. "Y'know, a day like today makes all the stuff that happened last night seem just like a bad dream!" The dream seems so real…
Somewhere in the city, the computer programmer sits up at night in pensive monologue, "You try to make a difference… But it doesn't really matter."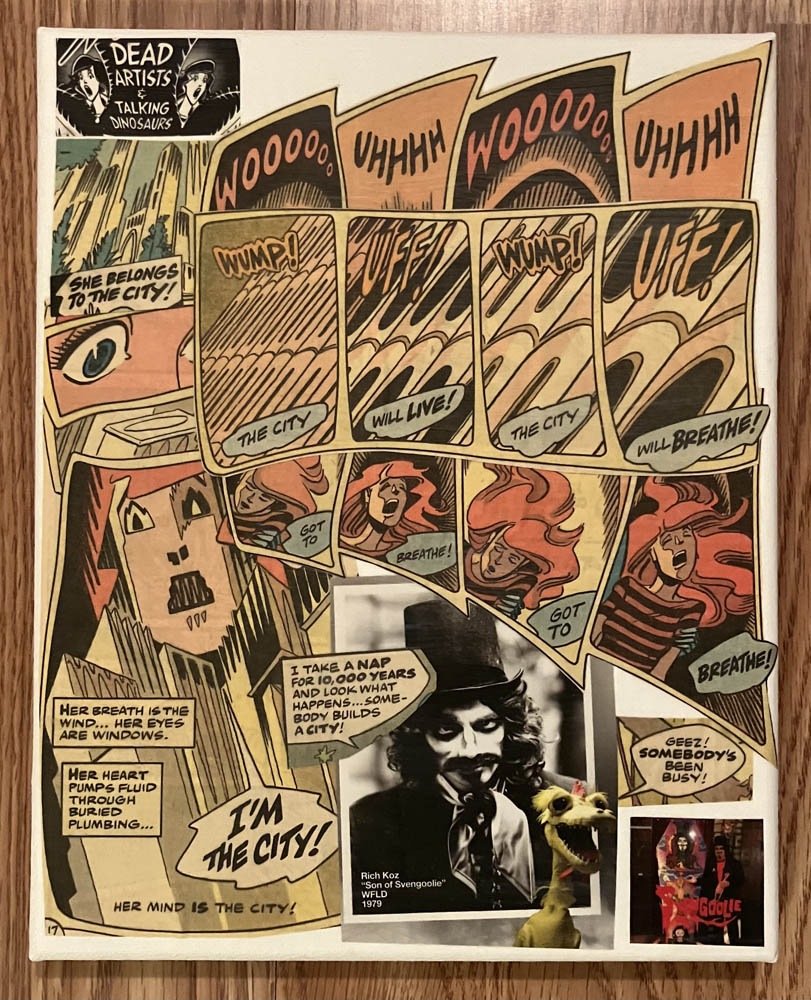 Creepy Comics Story 10: The City (Metropolis becomes self-aware)
This segment is brought to you by Dead Artists and Talking Dinosaurs. No really, wait for it…
Woooooo Uhhhh Wooooooo Uhhhh… Wump! Uff! Wump! Uff! "She belongs to The City!" The Glenn Fry 1985 hit single looms ominously overhead as Metropolis becomes self-aware. "The City… will live!… The City… will breathe!" The City gasps for air, "Got to… breathe!… Got to… Breathe!"
Her breath is the wind… Her eyes are windows. Her heart pumps fluid through buried plumbing… "I'm The City!" Her mind is The City!
And we have a celebrity appearance by Rich Koz "Son of Svengoolie" WFLD 1973: "I take a nap for 10,000 years and look what happens… some-body builds a city!" Kerwyn chimes in, "Geez! Somebody's been busy!" And we cut out to a scene of Svengoolie standing alongside his coffin.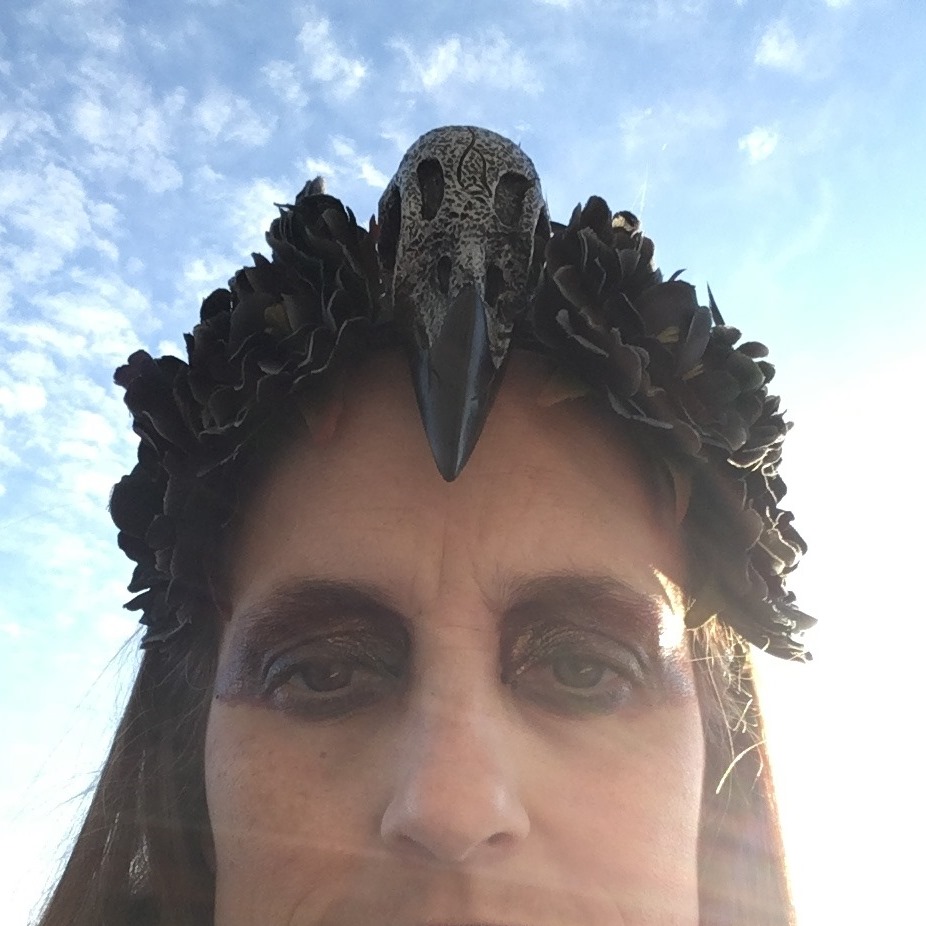 Well, that's all folks. Or is it? For now, any way… until I get more comic books… Duh duh DUHHHH…
If you want to see more art, check out more of Jennifer Weigel's work here on Haunted MTL or on her writing, fine art, and conceptual projects websites.
Dread Nation, a book review
Imagine if you will, a world in which the Battle of Gettysburg wasn't just the end of the American Civil War. But that it was also the start of a zombie apocalypse. We've now entered the world of Dread Nation.
Written by Justine Ireland and published in 2018, Dread Nation is an alternate-history horror novel that considers what our nation might have looked like if zombies had risen at the actual battle of Gettysburg. What results is a dark, twisted, entertaining novel that is truer to reality than it should be.
Our main character is Jane McKeene, the black daughter of a plantation owner's wife. She has a fairly comfortable childhood, being raised by her mother and the other women on the plantation as an adored and willful child.
Outside of her family's plantation, horrors abound. There is the grotesque living dead, of course. But there is also raging racism that leads the leaders of America to do horrifying, monstrous things. Things like taking black and Indigenous children from their families and placing them into schools designed to train them to fight the living dead.
I feel like it would be irresponsible to note here that schools intended to indoctrinate Indigenous children were a very real thing. Children were taken from their families and forced to assimilate into a WASP way of life. They were taught to be servants and told to be grateful for the opportunity. That's scary enough without zombies, frankly.
By the time Jane is old enough to be taken, there is hope that the zombies are under control. Cities, like Baltimore, are up and running. The well-to-do attend theater and lectures and even bask in electric light.
Under control, of course, is a fragile concept.
Jane is sent to Miss Preston's School of Combat. The girls there are told they're being trained to be Attendants. Their life will be one of servitude, to stand near wealthy white women and protect them in case of a zombie attack. Jane seems like she's going to have a decent future. She's good at her lessons, and good at killing the dead. She's less good at following the rules. She gets in trouble for sneaking out at night, getting newspapers, and not minding her etiquette lessons.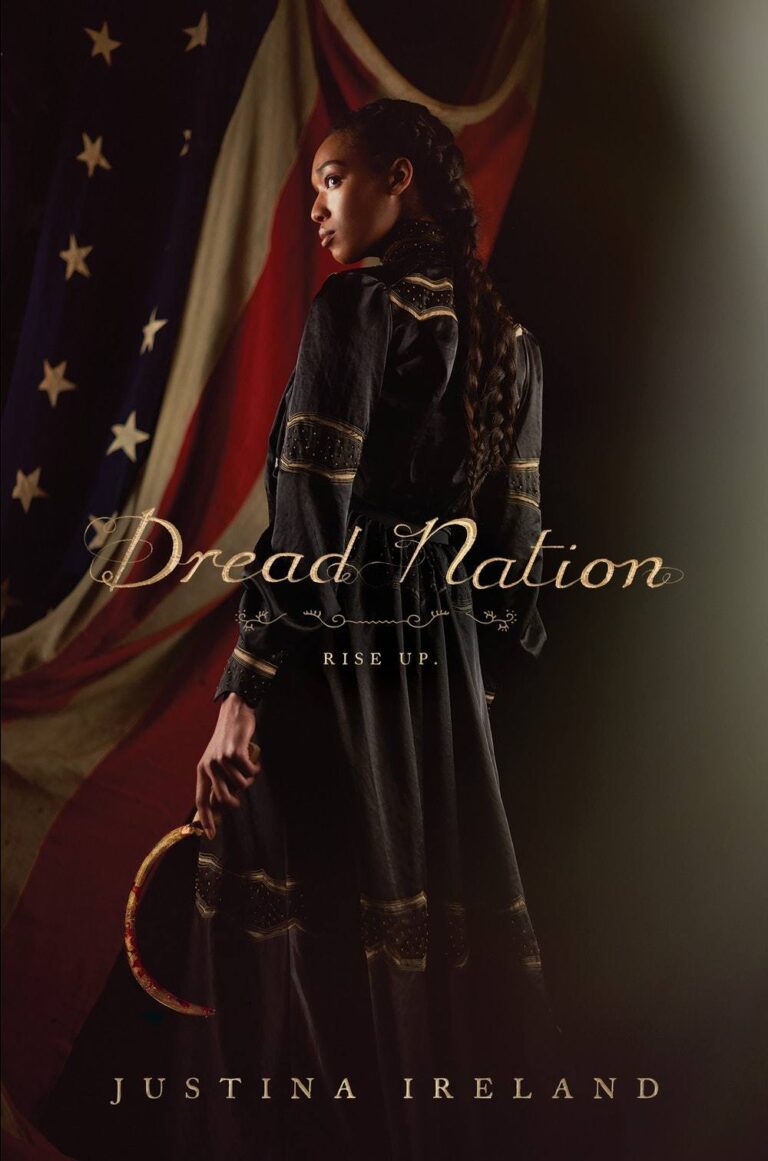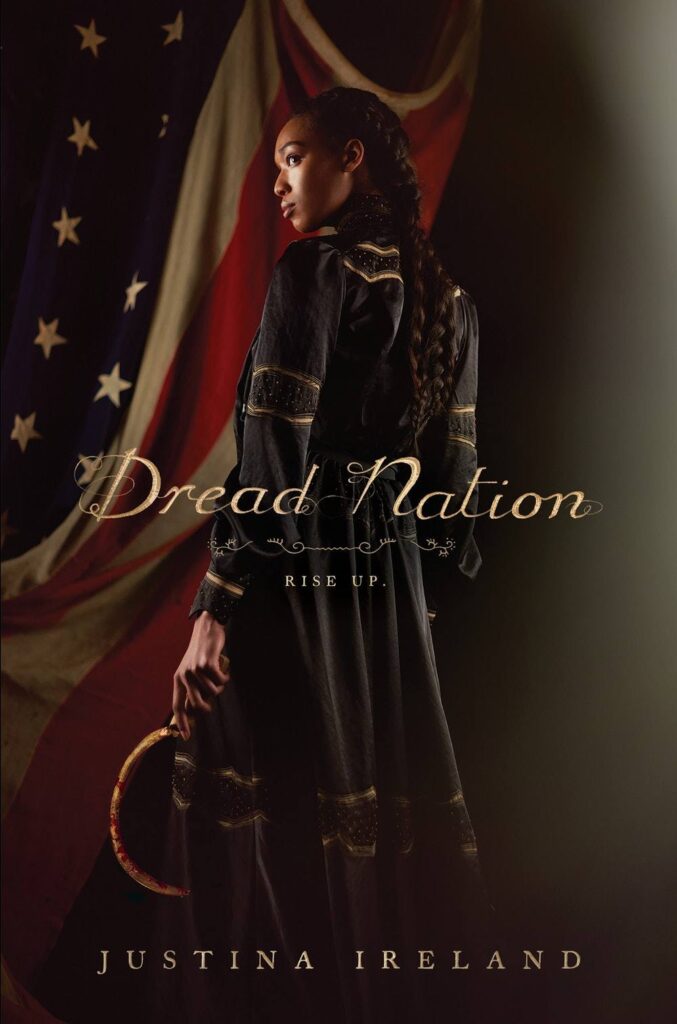 Worse, she's often compared unfavorably to Katherine, a classmate who cannot do wrong. She's an elegant young woman, but perhaps too pretty for her good. She's refused several Attendant jobs because women find her too pretty to be around their husbands.
When Jane discovers a secret about Baltimore that the mayor would rather no one else know, she and Katherine are thrown on a train and sent to a frontier town far out west, called Summerland. Summerland is run by a racist preacher and his hateful son, who happens to be the sheriff. Jane has to get herself and Katherine out of the town before they're both killed, either by the living dead or the racist leaders.
This novel was a delightful blend of zombie story and alternate history. And it manages to do justice to both genres.
On the historical side, there are all sorts of delightful details that are just a little wrong. Just a little different than our Civil War buffs will remember. It feels like this world is just a step away from ours, as if we were to trip in our world we might fall right into this one.
It's the zombie story part though, that of course had my attention. And it should surprise no one that this part was fantastic. The dead are always creeping nearby, always a threat. The simplest actions have to be adjusted because the dead are always there.
What makes a zombie story good, though, is how the living responds to the threat. Who becomes a hero, and who becomes a monster? This is the real attraction to a zombie story. And it's deeply and richly explored in Dread Nation.
This is the sort of book that is perfectly written, and by the only person who could have done it. Justina Ireland is from Pennsylvania, like me. You don't grow up in Pennsylvania without understanding Gettysburg. The blood from that battle sunk into the land we were raised on. It's in our very essence. And of course, Pittsburgh is the home of zombie stories. Ireland picks up the traditions of Romero and does the old man very proud.
Dread Nation is exciting and infuriating. It has enough twists to keep you guessing and just a little touch of magic. It's honestly the best book I've read so far this year.
I will tell you that the story ends on a bit of a cliffhanger. Fortunately, the sequel, Deathless Divide, is already out. So if you're going to read Dread Nation, which I highly suggest, make sure you have the second one close at hand.