In this episode we explore the 70's classic, Asylum. Marvel as guest critic Dr. Payne exposes his obsession with 70's cake mixers, Parz wonders if mannequins are "anatomically correct", and J.M. Brannyk continues to search for the mute option for Payne. It's an anthology of horror, seduction, and bleeped beer sponsorship.
If you want to see the movie for yourself click on through!
For some cake mixing ideas check this top of the line model out (Payne highly recommends it!)

Beyond the Witching Hour: a review of J. Pagaduan's Tales from 3 AM
J. Pagaduan's Tales from 3 AM is a collection of wonderfully witchy wisdom and wit that touches on eerie energies, fairy fickleness, and supernatural spirits. Building on very human concerns about life, love, and death, the subjects of these twenty-two haunting tales find themselves in a myriad of mayhems, beffudled by unseen and inscrutible magics all around them. Lured by fae, ghosts, mermaids, and other mysterious presences, we journey with the protagonists as they wade through doubt, grief, and uncertainty. Recurring themes of death and drowning take special roles in this collection, speaking to the overwhelm of longing and love, internal, external, and even otherworldly.
The Humanity
For a book prominently featuring supernatural sentimentality, Tales from 3 AM expresses worldly triumphs and tribulations in very human ways. The mystical meanderings serve to provide a more intimate glimpse into our own nature. The focus is actually on us, not the unknown, which comes and goes to offer glimpses of our true being. The supernatural makes manifest our yearning, to be with our loved ones who have passed, to find peace, to belong… It casts both light and darkness on our utmost desires, good and bad.
The Flip Side
Many of these Tales from 3 AM drift into and out of being, without clear beginning or ending points, as if you've only stepped into the scene long enough for a brief glimpse into a larger situation. The spirit realm can only provide so much insight before releasing you to the world once again. I personally like the fluidity of this writing style, because it doesn't feel so contrived as when a story just falls out in a neat bundled package, but if you are a reader who wants more clearly defined circumstances then you may feel unfulfilled, as many of these musings end rather abruptly.
I give this book 3.75 Cthulhus.

(3.8 / 5)
My biggest takeaway from Tales from 3 AM is that it reflects on life in all of its misshapen muddled messes. Though at times awkward and forthright, the concepts and explorations are genuine and heartfelt. More surreal and magically mysterious than terrifying, the mirror to our human vulnerability is nonetheless haunting, laying bare our fears, hopes, and hurts.
Similar Sentiments
Tales from 3 AM has similar appeal to the Obsolete Oddity, with its nostalgic sentimentalty for days of yore and haunting tales of woe and wonderment. I find this book to be more inclusive as it features less melancholic misanthropy (which can seem misogynous, with so much attention paid to the wanton murders of women). And I think it is a bit more accessible than the YouTube channel which comes across as overly melodramatic at times. Regardless both would be right at home in death-obsessed Victorian life. So if you're into that sort of reminiscent rumination, it's well worth a read.
The book can be found here through books 2 read on various platforms. You can read more about the author on their web page here. jpagaduan.com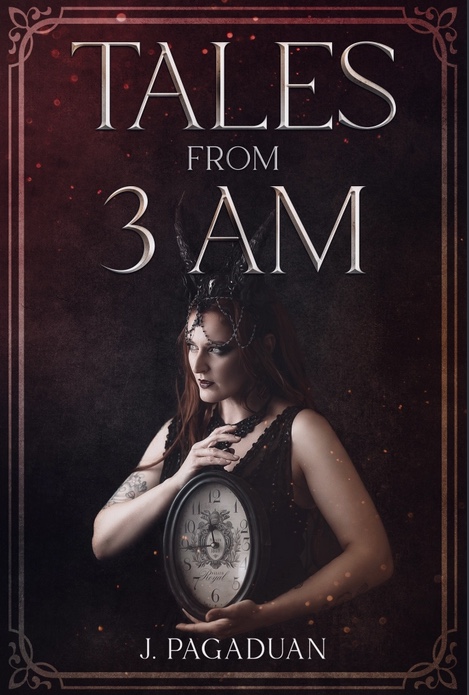 Released in 1997, it would be understandable if you confused this Jack Frost with the movie of the same title that was released in 1998 and starred Michael Keaton. We are not talking about the Michael Keaton Jack Frost because it's not horror. It's also not good.
(Look at that, you're getting two reviews in one today. Merry Christmas.)
No, today we are talking about Jack Frost, starring Christopher Allport and Scott MacDonald. And it is possibly the most bonkers Christmas movie I have ever seen.
The story
We begin our tale in a very messed up fashion. A little girl asks her uncle for a bedtime story on Christmas Eve. The uncle tells her about a serial killer named Jack Frost who was caught after leaving bits of his victims inside pies. But there's no need to worry, the uncle explains. Because Jack Frost was caught and is being executed that very night.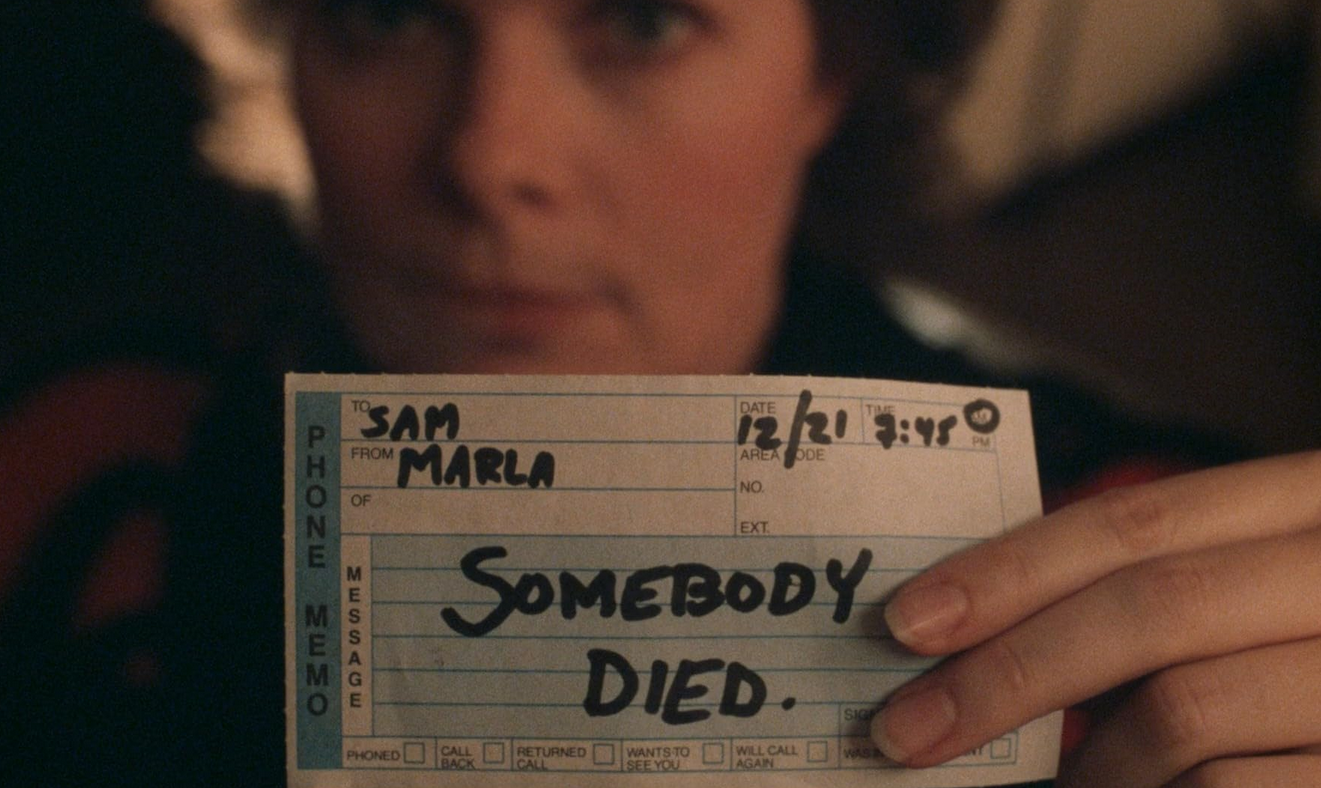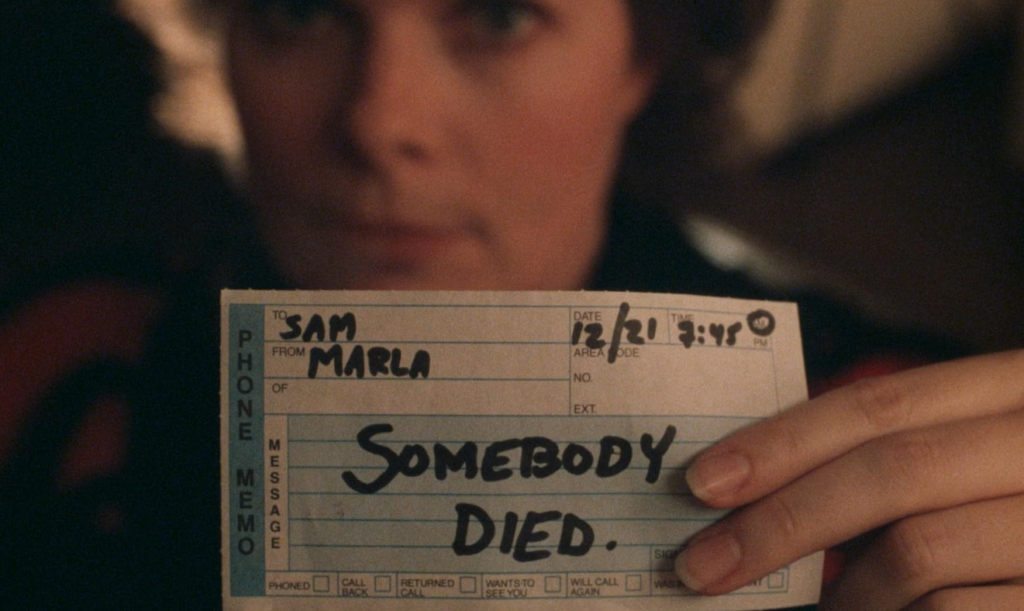 And we won't be hearing from these two characters again for the whole movie.
Instead, we cut to Jack, being transported to his execution. Somehow he manages to escape, only to be doused with some sort of acid and melted into the snow.
Meanwhile, the sheriff who caught Jack Frost, Sam, is trying to come to terms with his death. He's thankful that he's gone, but the nightmare just doesn't feel over yet.
Then, of course, people start turning up dead in his little town. And in spectacular ways.
Slowly, Jack Frost seems to work his way through a family called the Metzners. Even though it appears that this family didn't have a single thing to do with him. First, he murders their son, then proceeds to stalk the entire family.
Sam is joined by an FBI agent named Agent Manners and a scientist named Stone. Together they fumble around the tiny little town, trying to figure out how to kill Jack. Bullets do nothing. He can melt and slip through cracks. But hairdryers seem to do the trick.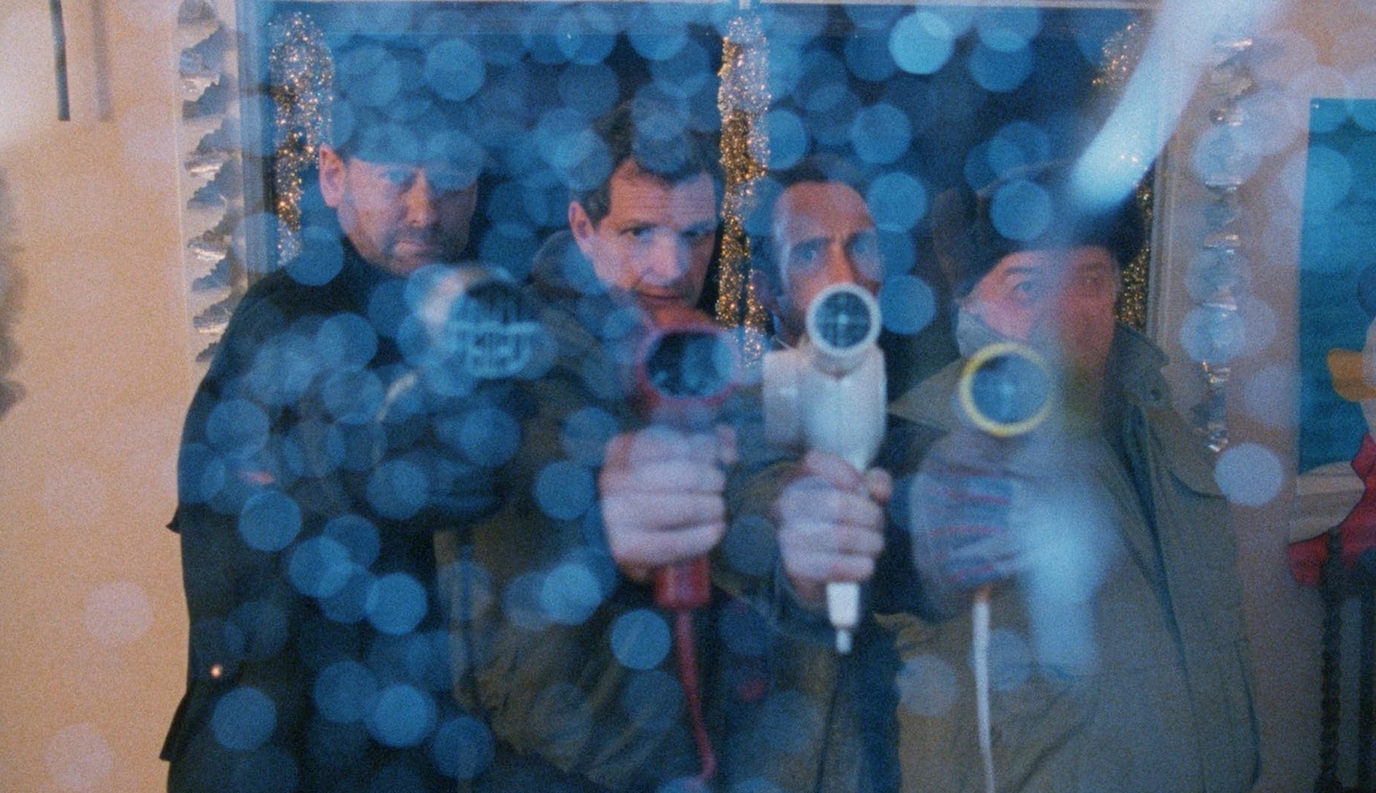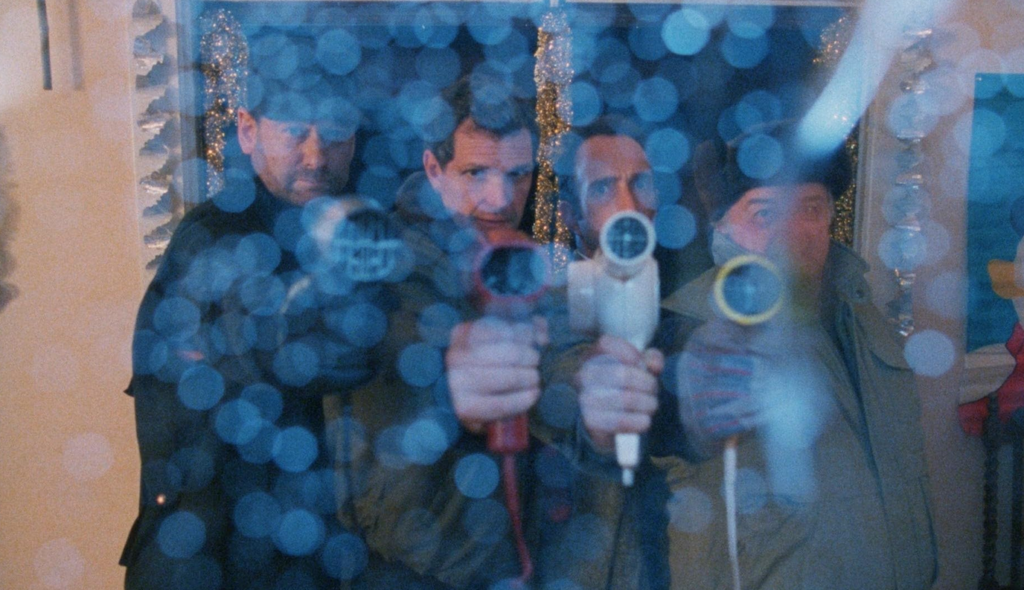 What worked
I'm going to be honest here. Nothing in this movie was good. The effects were bad. The writing is bad. The constant snow puns are bad. The acting is bad.
But it is this exact combination of bad aspects that makes Jack Frost funny. It is so intentionally bad that it is hilarious. None of the characters are likable, so we're not overly upset when they're murdered in horrific ways. None of the effects look real, but they look fun. The writing is awful, but it's hilarious.
And here's the greatest thing about Jack Frost. Everyone working on it is having fun. You can just tell that every single actor is having the time of their lives. Nobody was having a single bad day on stage here. And that alone makes Jack Frost enjoyable to watch.
What didn't work
One thing I have to say here is that the acting was just bad. It was not, I believe, intentionally bad acting. That is to say, it wasn't a talented actor acting badly for comedic effect. This was just bad acting from almost everyone in the cast. The two exceptions are Allport and Marsha Clark, who plays Marla. Everybody else is overacting so hard that they're pulling muscles. They're chewing the scenery so much that they're not going to have room for Christmas cookies.
Or oatmeal.
To enjoy Jack Frost, you need to have a deep appreciation for campy effects, bad snow puns, and really inappropriate humor. It's one of those movies where you turn off your brain, make sure all loose items are secured and your lap bar is completely locked, and enjoy the ride.
If you can do that, then you're going to have a great time with this movie. If not, don't worry. There's lots more holiday horror to come.
(4 / 5)
Heroic Adventures Await: An Epic Review of The One Ring Starter Set
Prepare thyself, brave adventurer! In a time ripe with peril and filled with daring tales of glory, you are invited to embark on Lord of the Rings adventures filled with magical creatures, powerful artifacts, far away lands of Middle-earth and heroic feats. This is the epic journey of Lord of the Rings. The One Ring Starter Set' RPG from Free League Publishing – a game system full of rich stories and strategic battles that draw you into the realm of J.R.R Tolkien's Middle Earth. Whether your story be one of heroism or villainy in this land steeped in ancient lore, Free League Publishing has crafted an inviting experience for veteran players as well as those new to table top RPGs alike!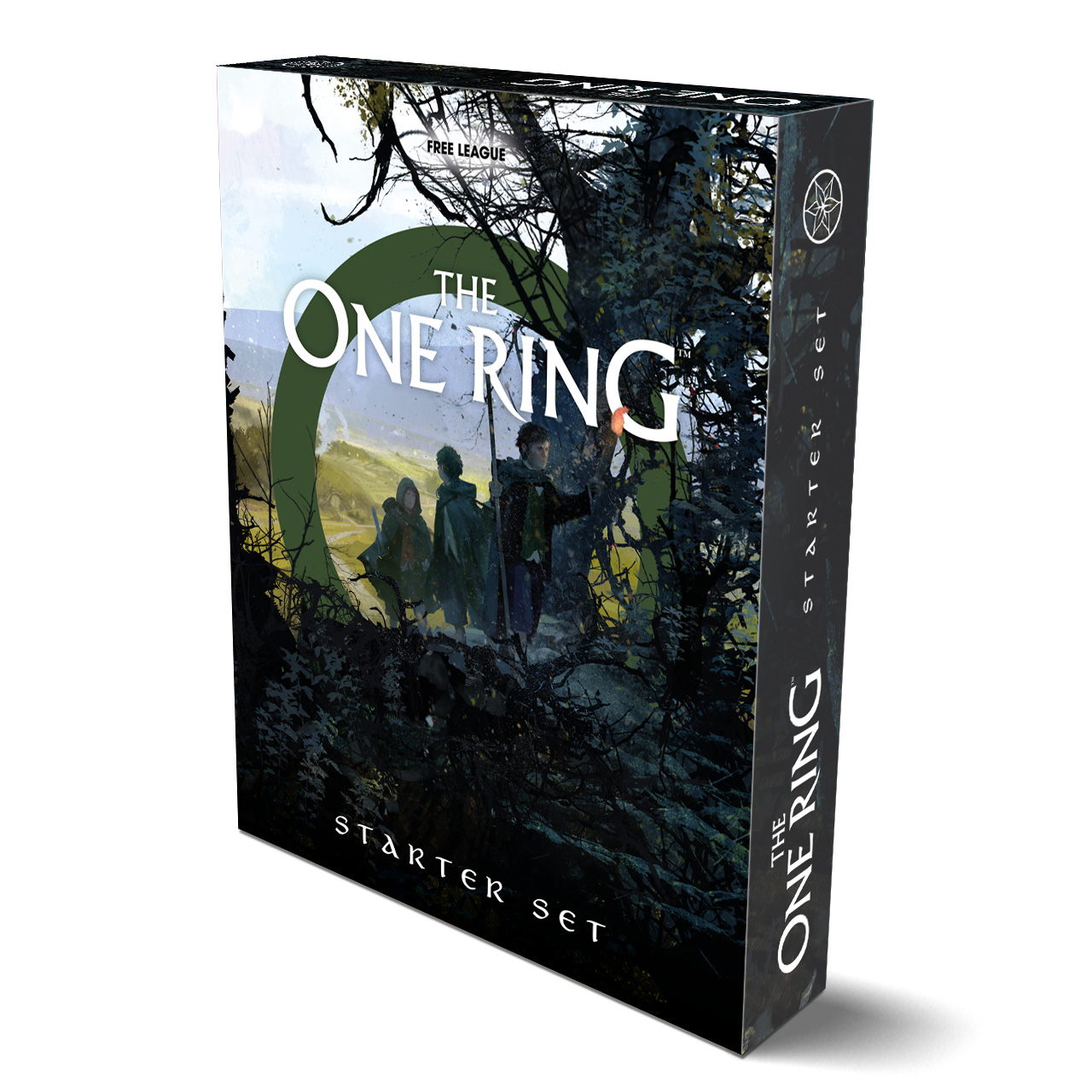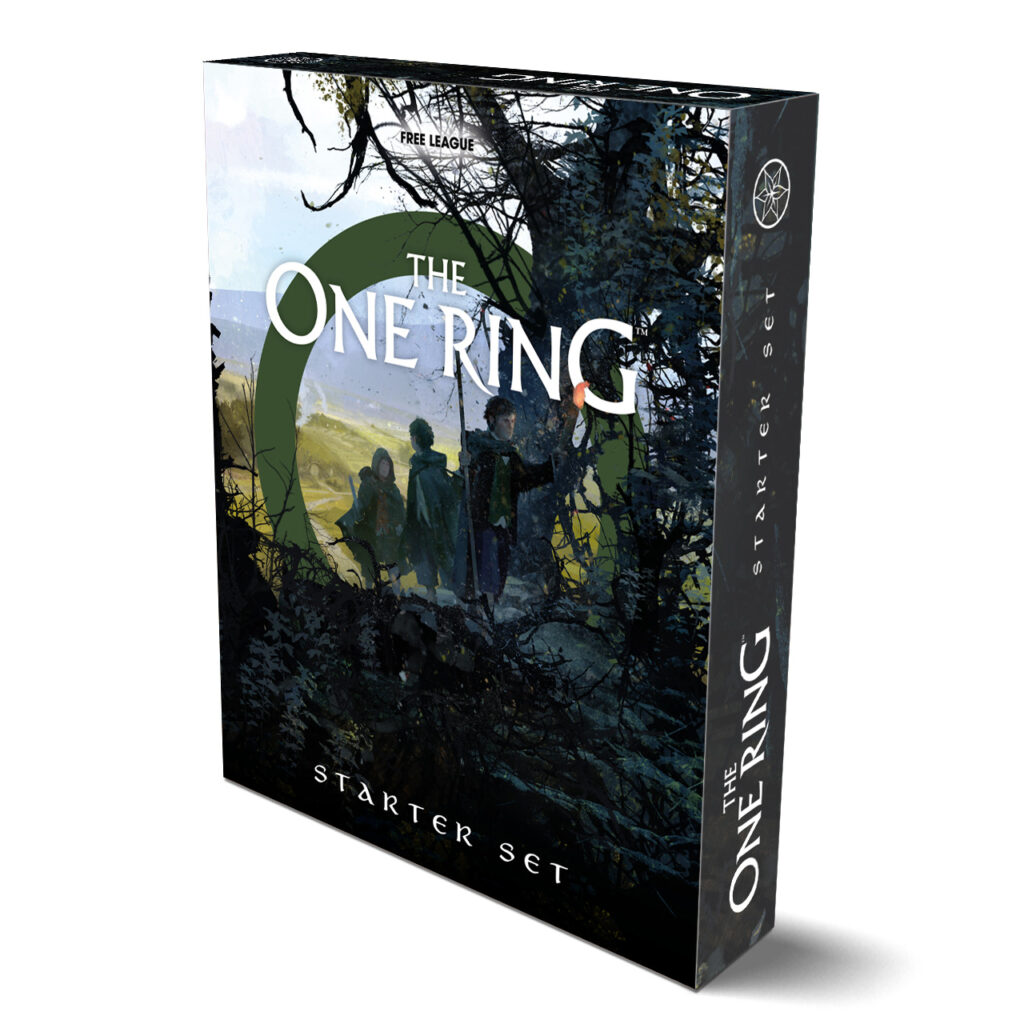 What players can expect
The One Ring Starter Set by Free League Publishing is a pen and paper system that allows players to experience the epic journey of Hobbits. It comes with a lot, and I mean A LOT of goodies, making it a must-have for fans of The One Ring.
From their website the box includes:
A 24-page volume of Rules.
A 52-page volume describing The Shire.
A 31-page volume containing The Adventures.
Eight double-sided pre-generated character sheets.
Two large maps showing the Shire and Eriador.
30 Wargear Cards that can also be used with The One Ring core rules.
Six double-sided Journey Role and Combat Stance Cards that can also be used with The One Ring core rules.
Two D12 Feat Dice.
Six D6 Success Dice.

Free League Publishing
The only things you'll need that aren't included are a pencil and some paper (oh and pizza..oh donuts…okay, pencil, paper, pizza, donuts, and some tea. Hmm…are taquitos still banned in canada? I digress).
I have had a lot of RPG starter sets before, but this beginner box is complete. It's like if the Red Box came with dice and the white crayons with pre-gens, a ton of art, and maps. That's the level of excitement opening this box.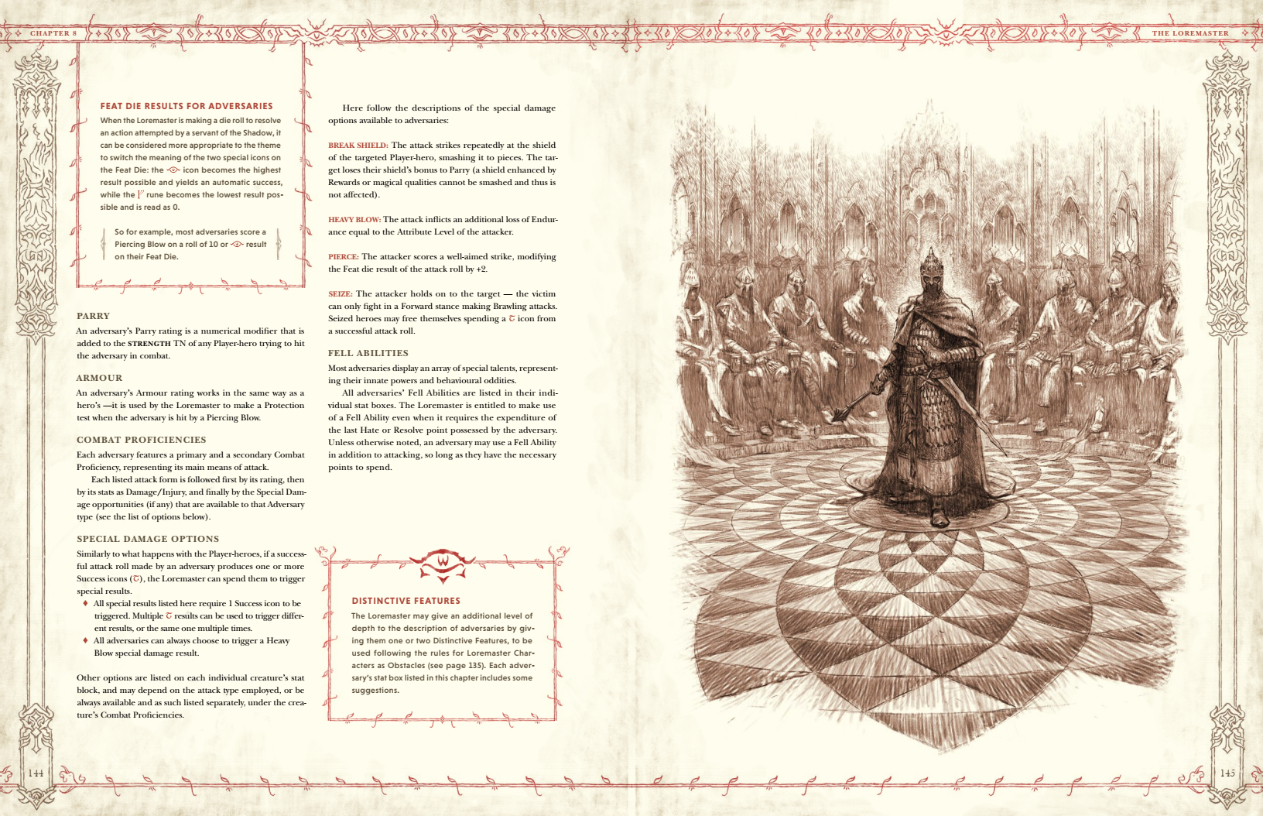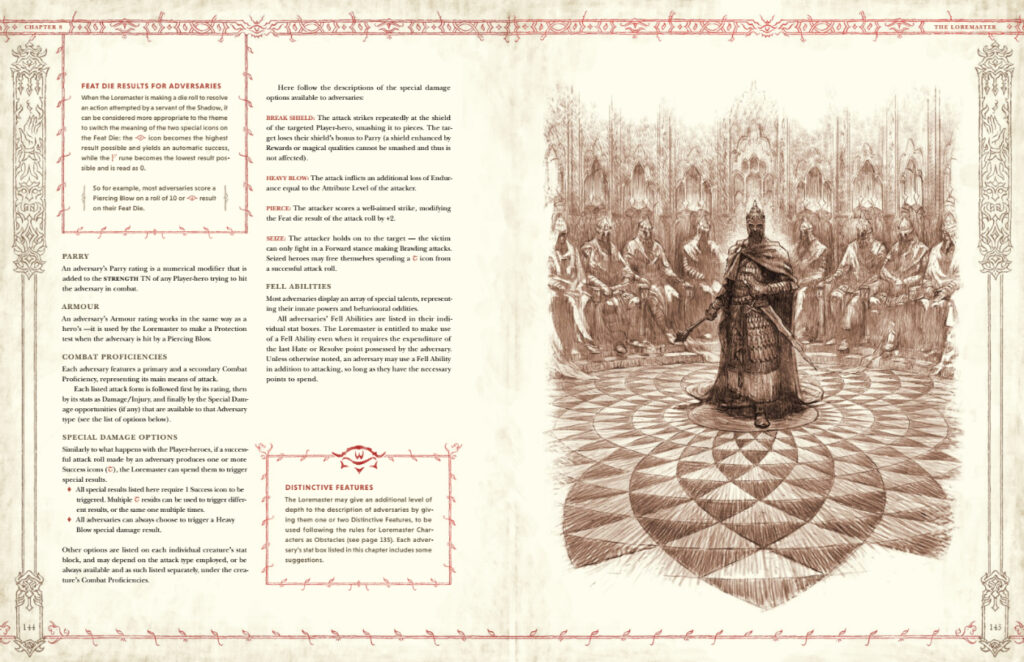 Box fullness rating:

(5 / 5)
Differences between The One Ring RPG and other popular game systems
The One Ring Starter Set RPG is a tabletop role-playing game system based on the world of J.R.R. Tolkien's Middle-earth. The One Ring roleplaying game system is designed to allow players to experience the story of Lord of the Rings firsthand, making choices and facing challenges that determine how the story progresses.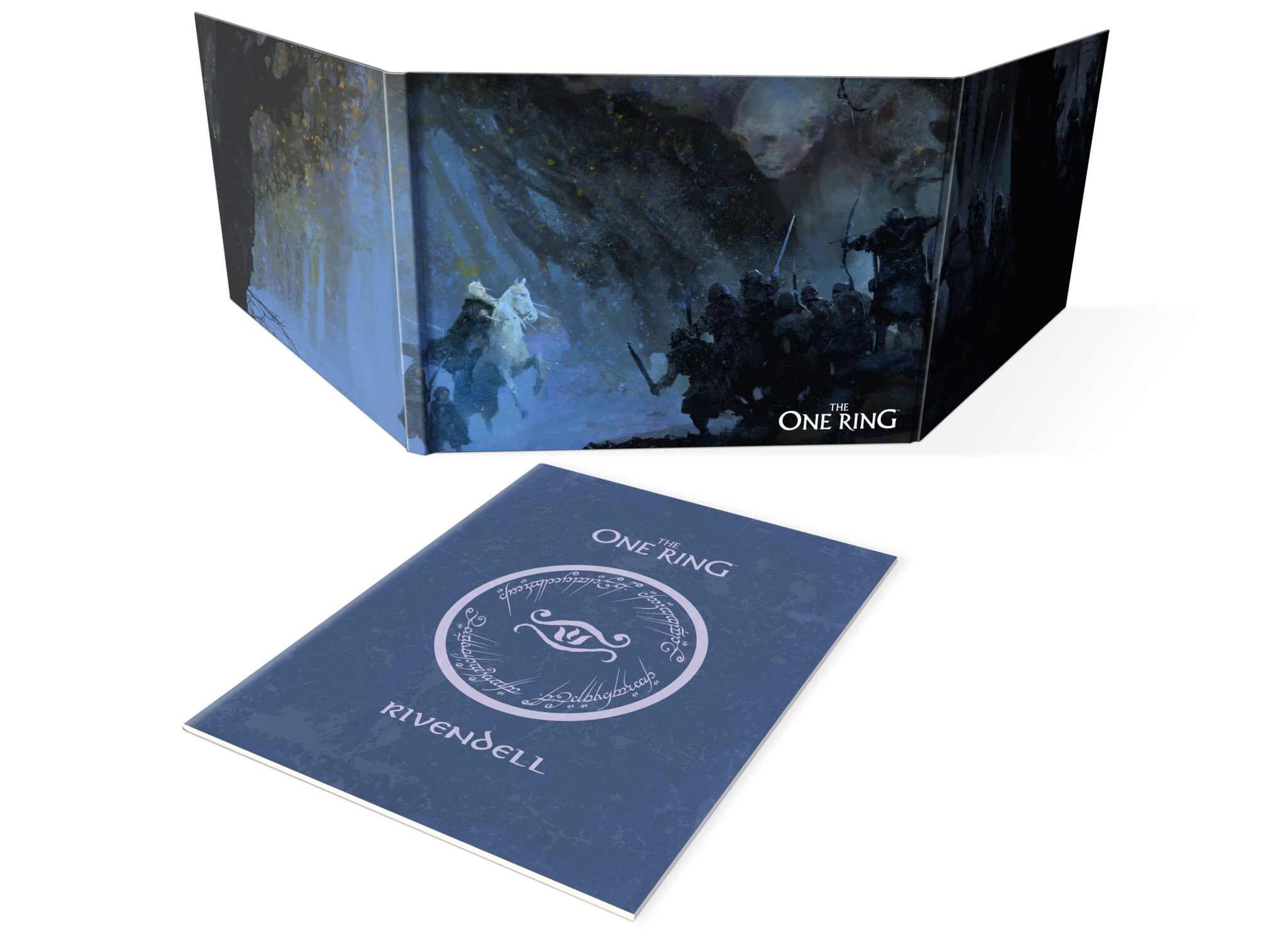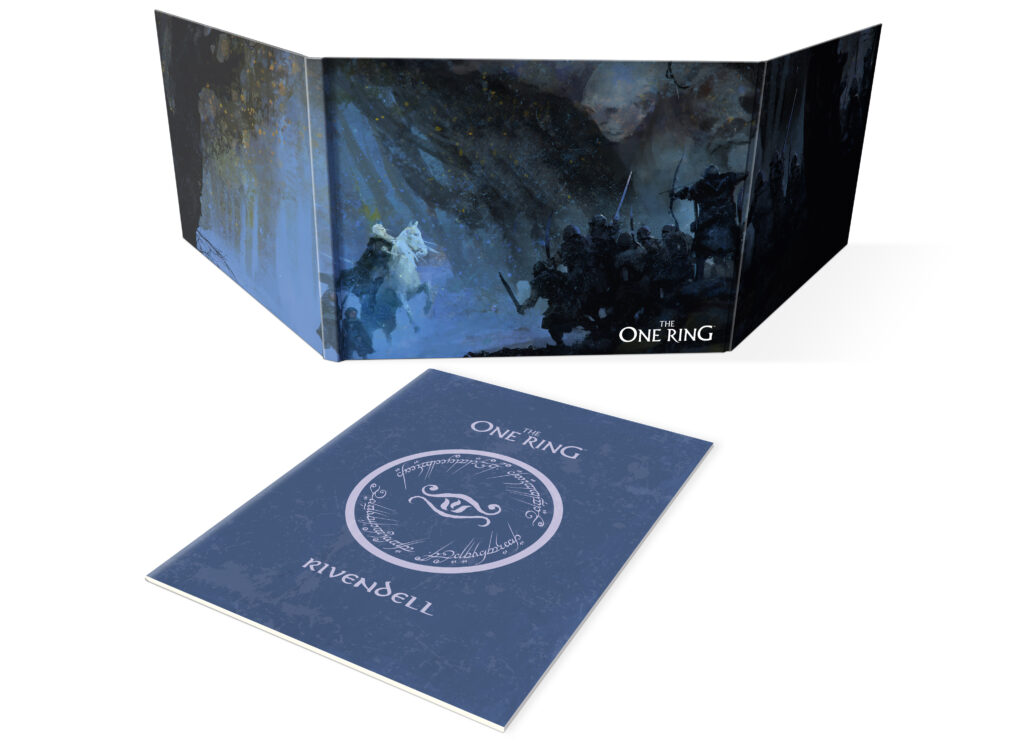 It is also, as I have found by experience, one of the most customizable games I've played in a very long time. Yes, it's weird that a kid who grew up with Red Box and AD&D says that The One Ring set of pre-gen goodies from Free League Publishing is the most customizable in recent adventures. Let me explain 🙂
The Pre-Gens and rule systems can be adapted to your imagination.
I teach various humanities, English, ESL, sociology, business, and 'kitchen sink' at the college level. Roleplaying is a great way to engage students into scenarios or just to explore new worlds and engage in language production. This box has appeared in my classes in ESL, literature, business management, philosophy, and even gender studies. Heck, I've even used it in faculty in-service training. That's how customizable and adaptable the attributes of this game can be.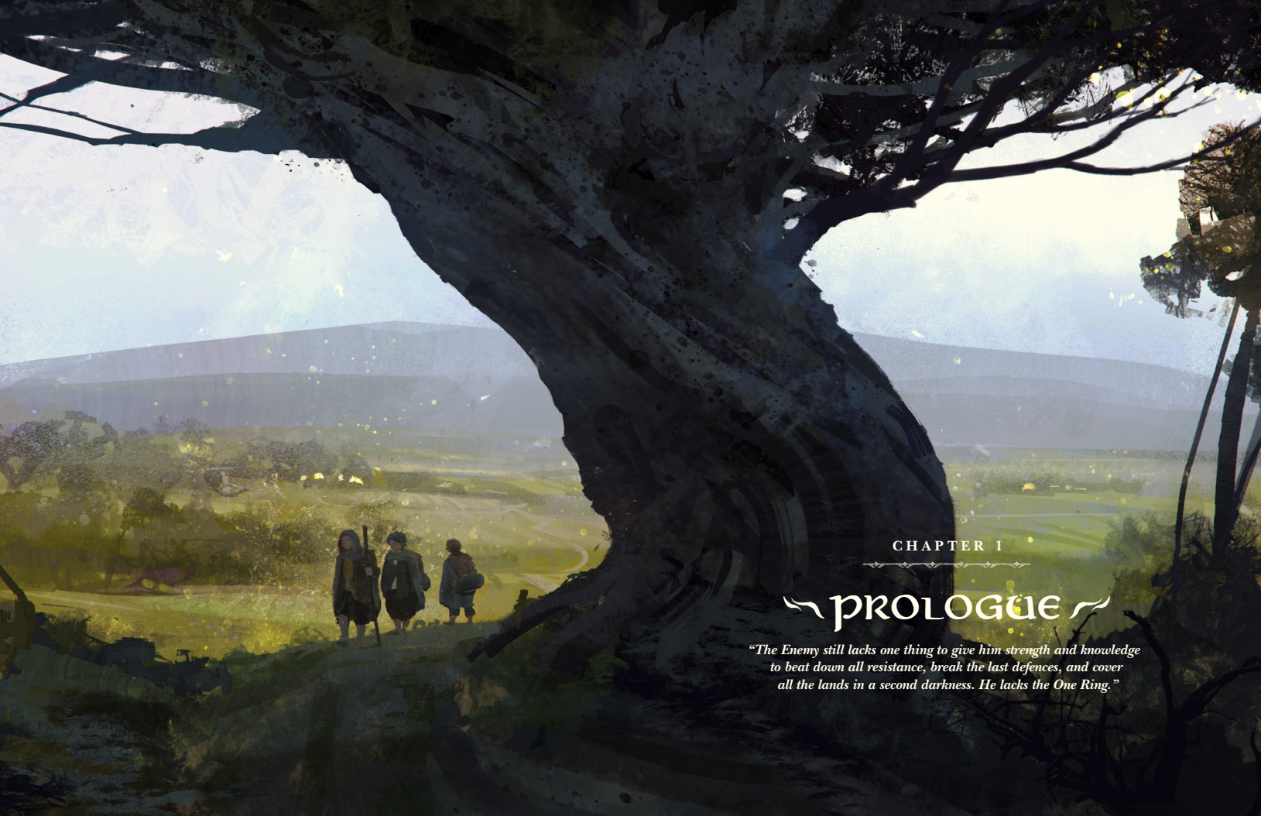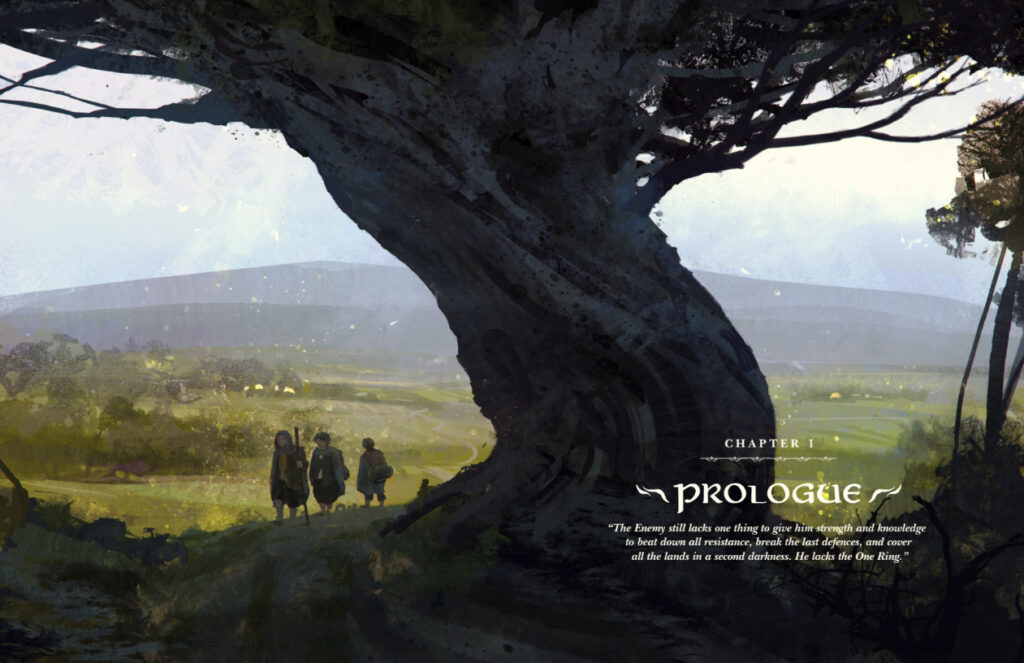 The brilliance of The One Ring game is the lore, the art, and the 'all in one' aspect. Pre-generated characters mean we can explain and map attributes to what a person already knows in the world. Even the students not familiar with Lord of the Rings, still understood the concepts by quick mapping to their existing knowledge. Not only are the characters pre-gen but also weapons/armor item cards are included. My favorite thing to do here is to give a player a pick from the deck, cards down, and have a random piece of equipment. Then I make a secret roll and see if that card is cursed or blessed. Do I tell the student this? Of course not…not until they use it to often hysterical consequences.
The dice and maps are there. A little wipeable white board goes a long way here (get one cheap at Amazon or Staples or Walmart, etc).
The rest is your imagination. This really is a great 'pick up game' feel.
Of course, it works amazingly well as a stand-alone campaign system, too. I mean, it's Free League Publishing. Name one of their games that aren't fun, easy to get into, and instant hits like The One Ring. I'll wait…
Adaptability rating:

(5 / 5)
The One Ring Playing Tips as we wait 🙂
Playing in a The One Ring campaign can be an unforgettable adventure. Here are some tips to make the most out of your game:
To Pre-Gen or Not Pre-Gen, that is the question
This box, the One Ring Starter Set, is everything you need to start an awesome adventure. If this is your first time venturing into the land of The One Ring, you might want to try the pregenerated characters route. Once you get your feet wet, you can start creating your own hobbits — but — from experience, I can say that we all became attached to our pre-gen characters. They have a backstory that you can tweak and the art work is superb.
Combat and the art of running away
The One Ring Starter Set RPG by Free League Publishing offers an immersive journey into J.R.R. Tolkien's Middle Earth, complete with engaging gameplay, customizable scenarios, and rich lore. The game set includes extensive volumes of rules, adventures, and character sheets, maps, cards, and dice. It is adaptable to various settings and can be used as a teaching tool in diverse fields. The game's high replay value, detailed artwork, and potential for endless adventures make it a must-have for both Lord of the Rings fans and newcomers to tabletop RPGs. Jim Phoenix
Get ready to chuck The One Ring dice! It's a lot of d6 and some d12. This means if you are new to RPG, but you've played 'some' games before, you might have extra d6 but no d12 laying around. For the most part, the d6s are used so if you do have some lying around, feel free to grab them to make the passing of the dice a little less passy.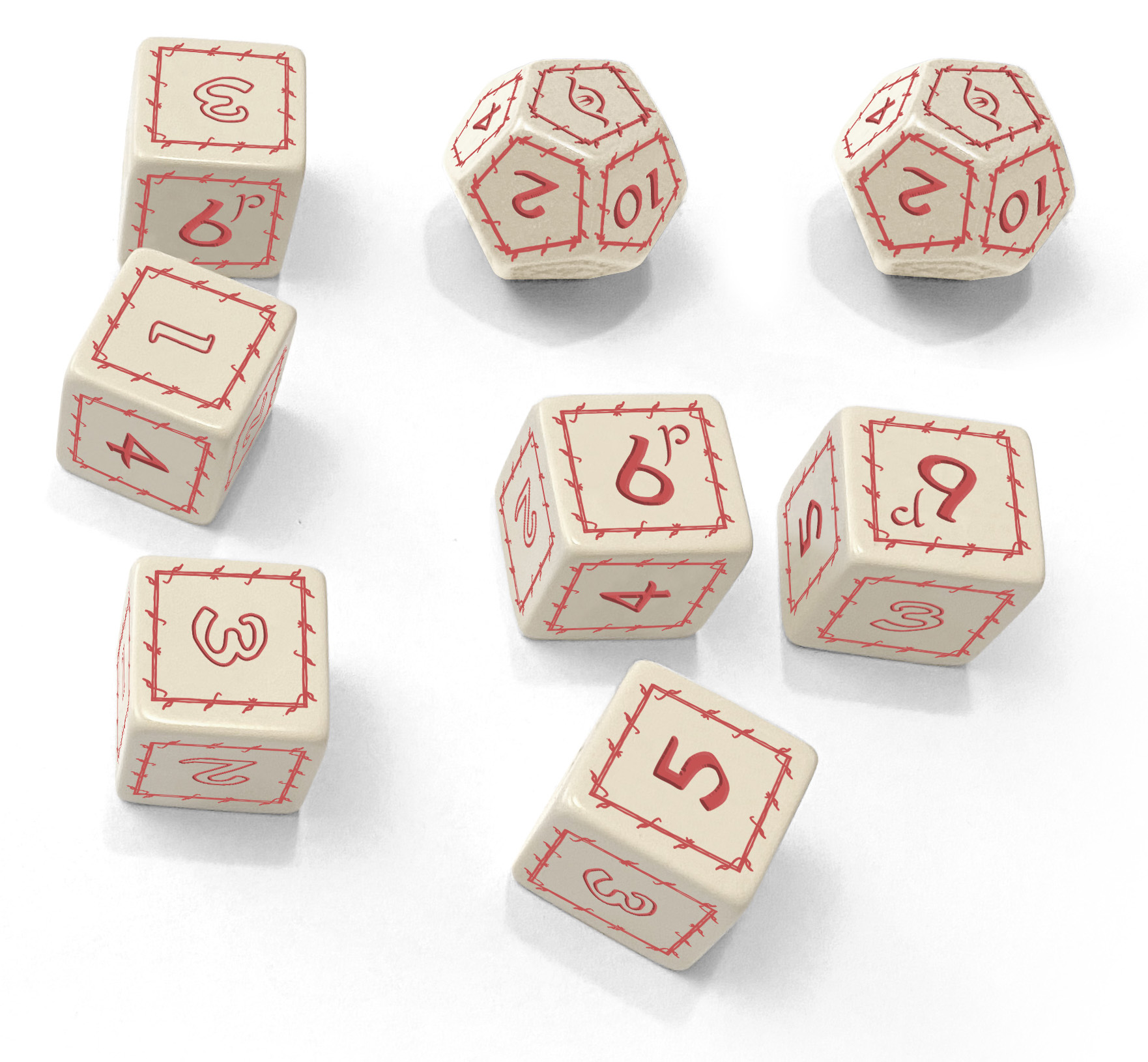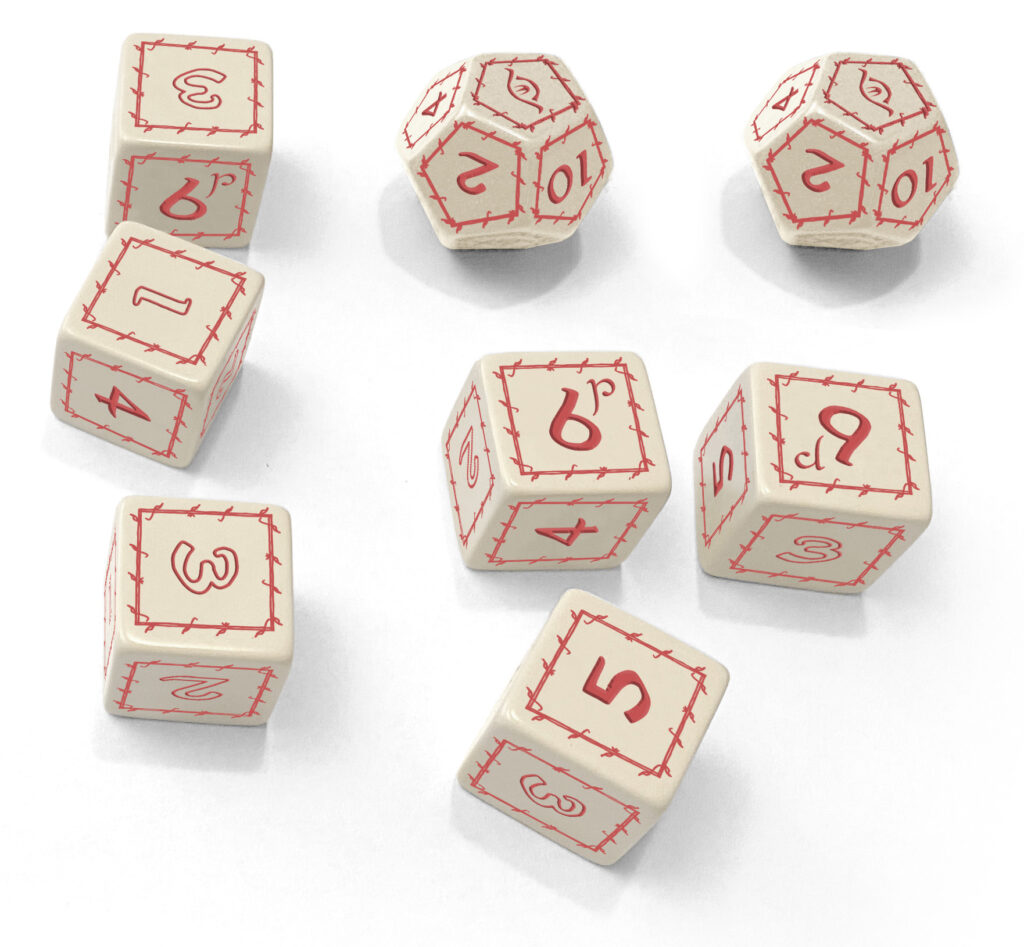 Word on The One Ring dice: Yes, they are graphically designed beauties and feel great in your hands.
Endless adventures
Love the Lord of the Rings books? Awesome, this game, The One Ring, is for you. The movies? Sure! The cartoon movie? Yup, welcome Gen X'er! The Amazon TV show? Got you covered!
Yes, you can recreate moments from the Lord of the Rings books and films (even the TV show!) in The One Ring, but there are many other possibilities for adventures in Middle-earth. That's the beauty about Free League Publishing's games. They are open world concepts. You can zig instead of zag. Players could travel to different parts of Middle-earth and explore its many regions, meeting new people and creatures along the way. They could also join one of the various factions in the war against Sauron, fighting in epic battles against the Dark Lord's forces. Or they could undertake their own personal quests, seeking out lost treasures or ancient secrets. The possibilities are endless, and it's up to the players to decide what kind of adventure they want to have.
Replay value:

(5 / 5)
Score for The One Ring Starter Set
If you are a Lord of the Rings fan, then The One Ring Starter Set from Free League Publishing is a no-brainer. Free League Publishing has never done me wrong and I don't think they're about to start. The One Ring Starter Set is gorgeous and comes with everything you'll ever need to step forth in Hobbit Land. My score reflects being a fan of the land and lore. I've played this with people who didn't know much about LotR and they seemed to have enjoyed it. This shows that the starter set has something for both fans and non-fans. All in all, a greatly detailed adventure in a box.
So what are you waiting for? Unlock epic roleplaying adventures with the Free League Publishing One Ring Starter Set!
Overall Score:

(5 / 5)