With just three episodes left in the season, I have to admit I'm surprised. Killer Queens, there have been very few deaths in this season of American Horror Story so far.
Maybe that's just because I'm comparing it to Murder House. Seems like there was a killing spree every episode.
Sister Mary is enjoying herself. She's got Judy in Briarcliff as a patient. She's got Dr. Arden and Montsenior to torment.
That's right, Montsenior is still alive. He's not in great shape, though. Being crucified will do that to someone. But he is still alive with a mission. Death has informed him that the devil resides within Sister Mary. Montsenior needs to defeat him.
Of course, Montsenior isn't strong enough. He ends up getting literally raped. And of course, Dr. Arden walks in on this happening.
Dr. Arden isn't having a good time this episode. After losing Sister Mary, he decides to murder the monsters he's been feeding in the forest. Then, he nearly kills himself.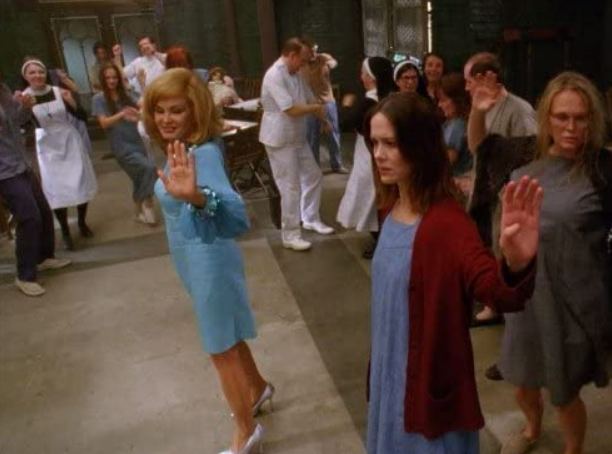 While all of this is going on, Sister Jude is losing her mind. Sister Mary orders her to be electrically shocked, effectively scrambling her brains. This leads to the most hilarious song number ever. Judy singing the Name Game, dancing with the entire ward.
Finally, let's talk about Thredson. He's back at Briarcliff as a doctor. And he's in a bit of a standoff with Lana and Kit. They have his taped confession. He has unlimited power over their lives. It's tense.
Lana's still pregnant, despite her best efforts. This keeps her safe, for now.
Then, Thredson happens upon the best weapon he could find against Kit. See, when Dr. Arden clumsily stumbled into their ship, he sent Grace and Pepper home with him. Grace and her child are fully protected, by Pepper and the unseen alien forces. But Thredson doesn't know that. And neither does Kit. So when Thredson threatens to kill the baby and Grace, Kit gives in. He tells Thredson exactly where to find his taped confession.
Of course, nothing is going to go that easily.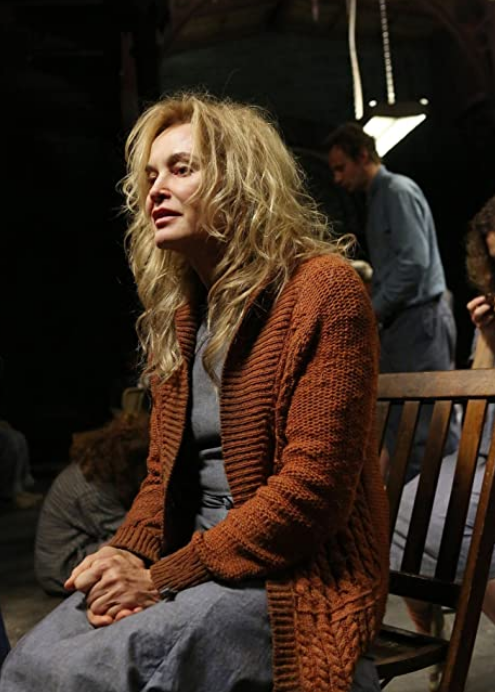 All in all, things are looking pretty good for the heroes by the end of the episode. And there are just two more episodes left. Which likely means that the next one is going to be an unholy blood bath.
See you then. 
Thanks for reading! If you buy anything from the links below, we do get some money back.