The second episode of this season of Tanis felt like an almost episode. In that I almost liked certain aspects, but also almost hated them. Let's dive in.
We started with a sad story of one Casper Howser. Raised without human contact, without light. Fed only water and bread. Made to live in a dirt hole with only straw to sleep on. One day he escaped and became a celebrity. Everyone wanted to take him in, to learn more about him. As he was around people he learned to speak but could give few details of his previous life. Then, he was murdered. In papers left behind in his room, there was a word we'll all be familiar with.


Runner.
Now and then we stumble on these sorts of stories. Children raised by wolves or apes, without human contact. It's the question of nature v. nurture, played out over and over again in fiction. Are we man because it's our nature, or because we are taught to be?


From there, we learn more about Stirling's daughter. She's a police officer, and well versed in wilderness survival. Of course, none of that means a damned thing when we're talking about Tanis. She managed to get herself into the cabin and is trapped there now. We know this because someone sent Stirling an audio file with bits and pieces of recordings she made.


This was a detail I think they could have done better. The audio file was of bits and pieces of recordings the woman made. Of losing her team, of getting lost in the woods. Of finding that oh so familiar cabin. But it's rushed. It jumps from piece to piece, often in mid-sentence. It does well to convey information. But it fails to convey the feeling of the place. And the thing is, it's not new information. We know about the cabin, we know how the woods in Tanis mess with you. We don't know how it felt for this person to be lost there. How is she different from anyone else who's been lost in these woods? That's what we should have seen.


Another thing I'm on the fence about is MK. Not about her herself, she's awesome. But about her reaction to Nic.
In the last episode, she was almost egging him on. He was trying to leave Tanis behind, and she was nearly chiding him. Now, as he's considering going into Tanis to look for this lost girl, MK has changed her tune. She wants Nic nowhere near that place.


Is this because she sees the difference between research and actively going into another breach? Or is it inconsistent character work? I'm hoping this will become clear as the season goes on.
Finally, we have a second chapter of the novel, Pacifica. Our character is still struggling with his new condition, and the overwhelming depression that goes along with it. He's decided to participate in a study without telling his wife. It's a fascinating story, and I'm sure it will have something to do with the rest of the Tanis adventure.
I just wish it made a little more sense right now.
All in all, this was a good episode. I'm interested to see what happens next.
What do you think is going to happen this season? Leave your guesses in the comments below.
Unwell, a Midwestern Gothic Mystery, Season four
We have reached now the penultimate season of Unwell, a Midwestern Gothic Mystery. This is the bad news. Any good story ends too soon, as far as I'm concerned. The good news is that the first two episodes of season five are already available, so we can start on that journey together. 
That being said, this season was incredible. It was dark and frightening and asks more questions than we have time to answer. And for the first time, we come face to face with a question I've been wondering since the very first episode of Unwell.
What if this town doesn't care for everyone who lives within it?
We begin this season right where we left off. Lily, Dot, Wes, Abbie and Marisol are trapped in the boardinghouse by a pack of wolves. There are more at the town hall. And yes, they do seem ready to bite someone's face off.
Soon enough though, the wolves become a mild inconvenience more than anything. Yes, they might be vicious. They might be threatening. But eventually, everyone sort of gets used to them. And there are far more frightening elements of the town to be worried about.
For instance, Silas has moved in. The barriers that protected Mt Absalom from him are gone. So he's around, getting coffee and opening a bar.
Lily takes this all in stride. She seems to see Silas as a trickster entity more than anything. He's going to cause some trouble but is overall harmless. Even when a child goes missing, she doesn't see this as a big deal. All in good fun, after all. Silas wouldn't hurt anybody.
But let's remember what exactly Silas did in the last episode of season one.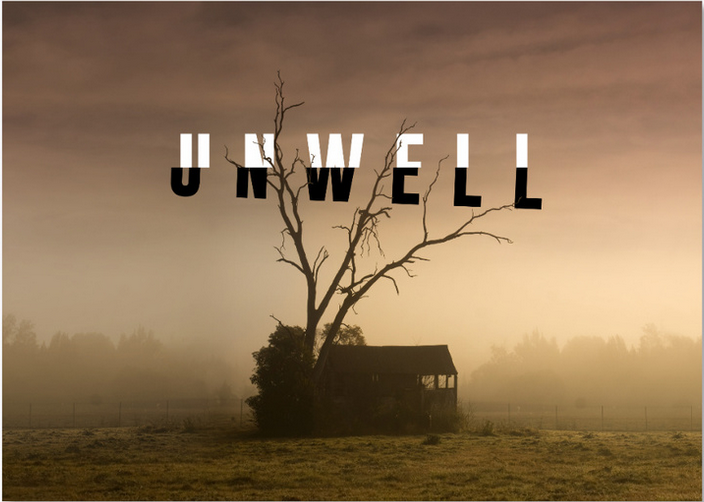 This is a concerning trend not only in Lily but in the town in general. Silas is much like the wolves. They might seem friendly. Some poor souls might be foolish enough to think they can be controlled. But they are still forces of nature. They are still going to do what they do, regardless of the outcome for others. Not out of malice. Only because it is what they are meant to do.
The town is also like the wolves in that way. And I think we're only now coming to realize that.
I'm glad to see the two opposing sides coming together this season. For the most part, that is. Chester seems more and more willing to work with Dot and the boardinghouse, especially as he grows more and more concerned about whatever Hazel has planned. We don't know what Hazel wants to do about Silas, but we know that everyone else thinks it's a bad idea.
Everyone agrees that Silas needs to get out of the town, though. He's causing all sorts of trouble, disrupting the balance that everyone relies on. But he doesn't want to go. And he's more than ready to put up a fight.
During the last few seasons, we have been given the impression that the town takes care of its people. Normally when someone says that, they mean that the people of the town look out for each other. And that is most certainly true. The people of Mt Absalom are wonderfully supportive of each other. It's like a huge extended family, and I love it. But in this season, we find out that there's more to it than that. The town itself looks after its people. When children go missing, they're more often than not deposited in a safe place. The town sends them home. It also seems to hold onto people who might be of use, even after they die.
However, there are two sides to every coin. If a town can protect lost children, it can do more. And it can determine that someone within it is a threat.
One of our main characters makes themselves a threat this season. And the town does what it does best. It protects itself.
I can't wait to get into the last season. I'm sad we have to wait for the episodes to come out every other week. But still, it could have been worse. We could have found it just after the season ended. I hope you'll be listening along with me as we witness the final season of Unwell.

(4.5 / 5)
Unwell, a Midwestern Gothic Mystery, Season three
We've reached season three of Unwell, a Midwestern Gothic Mystery. And yes, as I expected, it was well worth the lull in season two. 
Released in 2021, season three of Unwell starts with some answers, finally. At least, it does if you wanted to know who Wes was in life and how he died. We start with the day he died. It was an emotional episode, honestly. And I think it goes a long way to explaining why Wes is drawn to Dot.
Have you read my review of season two? Check it out here.
We don't remain in the past long, though. A lot is going on in Mt Absalom. Not the least of which is Rudy getting inducted into their secret society, the Delphic Order. Yes, this is the same order that Chester is a part of. The same order is trying to steal the boarding house for reasons that are not exactly clear.
Rudy has his reasons to join, certainly. He wants to learn what they know. To Abbie and Lily, this feels like a betrayal. And as the season progresses, Rudy makes some decisions that sure make it feel like they're right. To me, his actions feel like those of a scientist who may or may not have been part of Operation Paper Clip. He's going where the knowledge is, no matter what else is there.
At the very least, he's not considering how his actions are affecting other people. Dead people, like Nora. She's feeling abandoned and lonely. Not so lonely that she appreciates the teens who come to the observatory. But maybe lonely enough to strike up a friendship with Abbie when they arrive at the observatory.
Speaking of Abbie, they are having the absolute worst time this season. Starting with an ill-advised solo trip into the chapel underneath the observatory. They get farther than Lily did, and even find a book of stories. And that is when Silas, aka the one who wanders, makes it clear that no one is welcome in that chapel.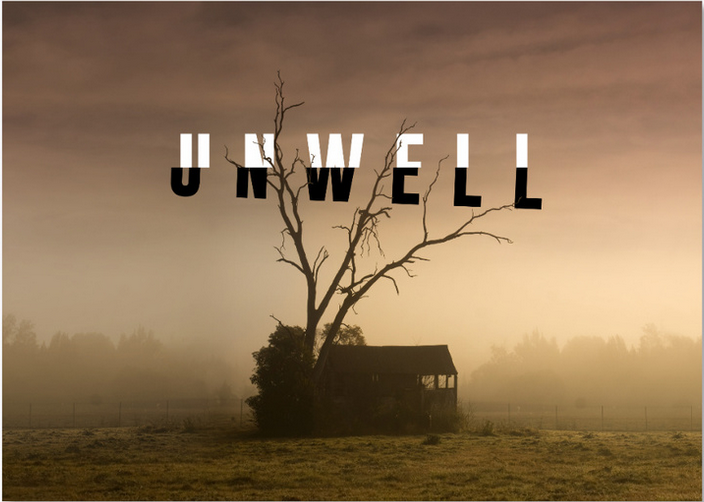 Then, Abbie has maybe the worst Christmas ever. In the episode titled Hark, Abbie and Dot are left alone on Christmas Day. Dot has an episode and freaks out on Abbie. They're not great with social interaction at the best of times. This is not the best of times.
I thought this episode was great. It was an unflinching look at being a family caregiver. I'll try to avoid spoilers here, but I will say that Abbie is not a perfect caregiver. They say as much. But no one is a perfect caregiver, especially not at first. This is a comforting episode, and I think anyone who's ever had to care for a loved one in their declining years will appreciate it.
After that, Abbie decides to go back to the now-closed diner to see if they can communicate with Tim. This they manage to do until the taxidermy animals start coming to life. Then, Abbie has a run-in with their old boss.
This was easily the scariest episode so far. Not just in this season, but in the whole run of the show.
We did get answers to a lot this season. That alone is enough to make it my favorite season so far. But it was the last episode that took everything over the top for me.
It starts quite happily, with Wes coming home to the boarding house. He has a message from Joey, the ghost girl. She can't protect Lily. That's sort of just tossed out there, without a lot of explanation.
Several other things happen that I hope we'll be exploring in season four. Including a ghost of a person who we assume is still alive, and a pack of twelve wolves in the center of town.
Specifically twelve. I don't know what significance this has, but I can't wait to listen to season four of Unwell and find out. 
(4 / 5)
Unwell, a Midwestern Gothic Mystery, Season two
Released in 2020, season two of Unwell, a Midwestern Gothic Mystery picks up right where season one left off. With far more questions than answers.
Our main character Lily is now permanently living with her mother, Dot. This is good because Dot's Alzheimers seems to be getting worse. It's not to the point of being debilitating, by any means. It's just to the point of being frustrating.
Meanwhile, Rudy is getting into all kinds of trouble. He's working to rebuild the Mt Absalom observatory when he meets a ghost named Nora. Nora explains to him that she built the telescope at the observatory. She also tells him that there is, indeed, another building under the observatory. And boy howdy, does everyone have opinions about whether or not they should go down there.
While Rudy is exploring the observatory, he's caught the attention of Chester and Hazel. It becomes clear through the course of the season that they, and the order they belong to, are committed to protecting the town from something. We don't know what, but we can kind of guess.
We also find out that Dot is committed to protecting the town. That doesn't stop her from being at odds with Chester and Hazel.
I loved this part of the season. We have Chester and Hazel on one side, and Dot with Abbie, Wes, and Rudy on the other side. I'm fairly sure both sides are working against the same enemy. But they're too stubborn to talk to each other long enough to work together.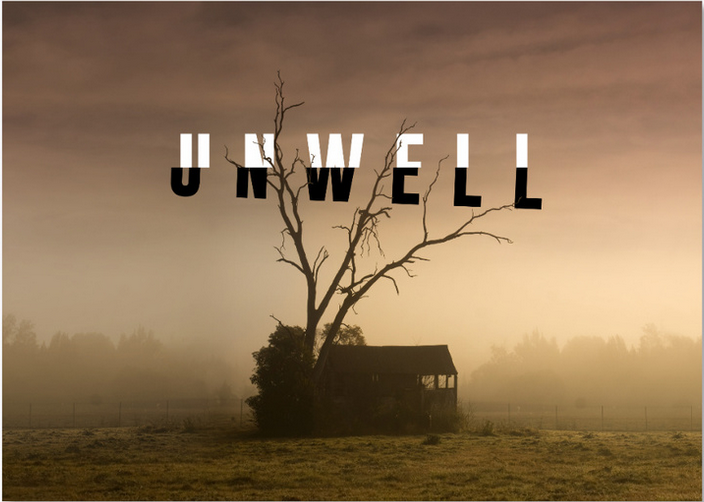 Who is that enemy? Well, I think we could have guessed that from the very first episode of the show.
This is part of the season that I didn't like all that much. Our main character, Lily, has met our mysterious man in the woods several times. She has also seen a whole bunch of shit in Mt Absalom. She has met ghosts. She has been in places that feel more like a diner in the back rooms than any diner in a small town. And yet when she is told that the man she met in the woods is not to be invited into her family home, she treats her mother like she's crazy. Then she goes right ahead and invites him to their Thanksgiving table.
No one thought that was a good idea. And it is out of character for Lily, who has been cautious and sensible so far.
I felt like a lot of things almost happened this season. We almost found out what Wes is. We almost got into the mysterious building under the observatory. We almost found out why Dot and Chester are fighting over her boarding house. We almost found out what was going on with the creepy diner. But in each case, we didn't get everything.
I have to say that one episode stood out as the best of the season. That is the one titled The Night Shift, in which Abbie gets a job at the diner for recon. Two things are clear while listening to this episode. One, Abbie has never worked in customer service in their life. Two, the writer of the episode has.
A second season is often difficult. It can be seen as sort of a bridge season. The story doesn't progress as much as we'd like. There isn't a lot of excitement. A second season, when we know there is going to be a third, often acts to set the stage for the story going forward.
That is exactly what this season felt like. Yes, many things were revealed. But most of those things just left us with more questions than answers.
In the end, the last episode of the season didn't feel like it should have been the last episode of the season. It felt like it ought to have been the penultimate episode.
All of this is not to say that I didn't like this season. There was a lot of good content here. We got to know all of the characters better. The characters got to know each other better, and we saw a lot of growth.
All in all, this season did exactly what it needed to do. It got me excited to listen to episode three. 
(3.5 / 5)