It's your favorite podcast addict, coming to you with a brand new show to binge.
And by brand new, I mean it's four seasons in. But that's four seasons of solid, sinister storytelling.
The Wrong Station is an anthology-style show. It hearkens back to old radio shows, as many of the best podcasts do. Each episode begins by telling you that you may want to adjust your dial, as you've turned to the Wrong Station.


From there, listeners are treated to a dark tale that ranges from straight horror, campfire tale, to dark science fiction.
I haven't listened to the whole series yet. I've just picked through some of the episodes that sounded the best. And I've yet to be disappointed. Each story is clever, unique and creepy. I made a point to listen to the first episode, The Snowman. I also made sure to listen to the latest episode, Unbridled. I wanted to make sure, you see, that the quality of the stories didn't change too much.


The Snowman was much shorter than the rest of the stories. But that made it no less entertaining. It felt like seeing a good friend you haven't talked to in a while. They start telling you a funny little story. And it's only partway in that you realize something is very, very wrong.


Unbridled, the last episode of season four, was worlds away from that. Literally. It's about a husband and wife who volunteer for a mission to an unknown planet. The place is amazing. The creatures there evolve every few minutes. Even the change from day to night causes them to evolve. The people have to take care to wear protective shields, lest they start evolving out of control. What follows is a horrifying love story that has been haunting me since.
Anthology horror shows have long been an obsession for me. As a child I watched Are You Afraid of The Dark and read Goosebumps. Growing up I discovered Creepshow, Tales from The Crypt and many others.
All of these shows stood on the shoulders of old school radio shows. And while they're great, they've never captured the same eerie magic of a completely auditory medium. As Stephen King explains in Danse Macabre, in a movie you have to show the monster. In a book (or podcast) you never have to do that. So you can never run the risk of the audience seeing the zipper running down the back of the killer's costume.
The Wrong Station capitalizes on that old magic in the best way. So if you're looking for a creepy little collection of stories, give it a listen.
Unwell, a Midwestern Gothic Mystery, Season three
We've reached season three of Unwell, a Midwestern Gothic Mystery. And yes, as I expected, it was well worth the lull in season two. 
Released in 2021, season three of Unwell starts with some answers, finally. At least, it does if you wanted to know who Wes was in life and how he died. We start with the day he died. It was an emotional episode, honestly. And I think it goes a long way to explaining why Wes is drawn to Dot.
Have you read my review of season two? Check it out here.
We don't remain in the past long, though. A lot is going on in Mt Absalom. Not the least of which is Rudy getting inducted into their secret society, the Delphic Order. Yes, this is the same order that Chester is a part of. The same order is trying to steal the boarding house for reasons that are not exactly clear.
Rudy has his reasons to join, certainly. He wants to learn what they know. To Abbie and Lily, this feels like a betrayal. And as the season progresses, Rudy makes some decisions that sure make it feel like they're right. To me, his actions feel like those of a scientist who may or may not have been part of Operation Paper Clip. He's going where the knowledge is, no matter what else is there.
At the very least, he's not considering how his actions are affecting other people. Dead people, like Nora. She's feeling abandoned and lonely. Not so lonely that she appreciates the teens who come to the observatory. But maybe lonely enough to strike up a friendship with Abbie when they arrive at the observatory.
Speaking of Abbie, they are having the absolute worst time this season. Starting with an ill-advised solo trip into the chapel underneath the observatory. They get farther than Lily did, and even find a book of stories. And that is when Silas, aka the one who wanders, makes it clear that no one is welcome in that chapel.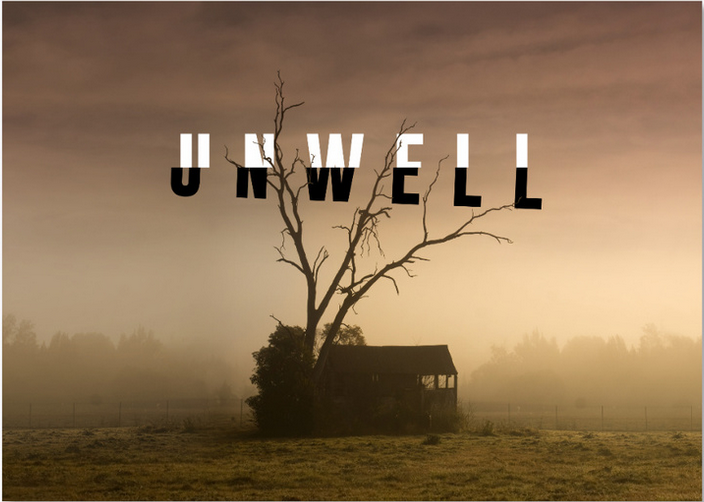 Then, Abbie has maybe the worst Christmas ever. In the episode titled Hark, Abbie and Dot are left alone on Christmas Day. Dot has an episode and freaks out on Abbie. They're not great with social interaction at the best of times. This is not the best of times.
I thought this episode was great. It was an unflinching look at being a family caregiver. I'll try to avoid spoilers here, but I will say that Abbie is not a perfect caregiver. They say as much. But no one is a perfect caregiver, especially not at first. This is a comforting episode, and I think anyone who's ever had to care for a loved one in their declining years will appreciate it.
After that, Abbie decides to go back to the now-closed diner to see if they can communicate with Tim. This they manage to do until the taxidermy animals start coming to life. Then, Abbie has a run-in with their old boss.
This was easily the scariest episode so far. Not just in this season, but in the whole run of the show.
We did get answers to a lot this season. That alone is enough to make it my favorite season so far. But it was the last episode that took everything over the top for me.
It starts quite happily, with Wes coming home to the boarding house. He has a message from Joey, the ghost girl. She can't protect Lily. That's sort of just tossed out there, without a lot of explanation.
Several other things happen that I hope we'll be exploring in season four. Including a ghost of a person who we assume is still alive, and a pack of twelve wolves in the center of town.
Specifically twelve. I don't know what significance this has, but I can't wait to listen to season four of Unwell and find out. 
(4 / 5)
Unwell, a Midwestern Gothic Mystery, Season two
Released in 2020, season two of Unwell, a Midwestern Gothic Mystery picks up right where season one left off. With far more questions than answers.
Our main character Lily is now permanently living with her mother, Dot. This is good because Dot's Alzheimers seems to be getting worse. It's not to the point of being debilitating, by any means. It's just to the point of being frustrating.
Meanwhile, Rudy is getting into all kinds of trouble. He's working to rebuild the Mt Absalom observatory when he meets a ghost named Nora. Nora explains to him that she built the telescope at the observatory. She also tells him that there is, indeed, another building under the observatory. And boy howdy, does everyone have opinions about whether or not they should go down there.
While Rudy is exploring the observatory, he's caught the attention of Chester and Hazel. It becomes clear through the course of the season that they, and the order they belong to, are committed to protecting the town from something. We don't know what, but we can kind of guess.
We also find out that Dot is committed to protecting the town. That doesn't stop her from being at odds with Chester and Hazel.
I loved this part of the season. We have Chester and Hazel on one side, and Dot with Abbie, Wes, and Rudy on the other side. I'm fairly sure both sides are working against the same enemy. But they're too stubborn to talk to each other long enough to work together.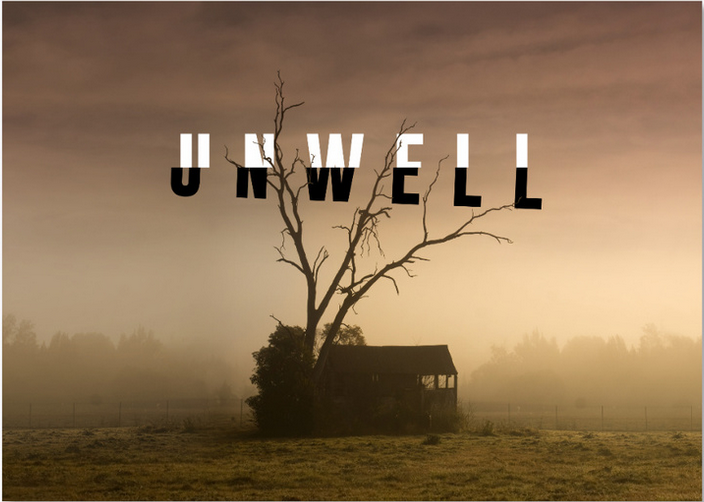 Who is that enemy? Well, I think we could have guessed that from the very first episode of the show.
This is part of the season that I didn't like all that much. Our main character, Lily, has met our mysterious man in the woods several times. She has also seen a whole bunch of shit in Mt Absalom. She has met ghosts. She has been in places that feel more like a diner in the back rooms than any diner in a small town. And yet when she is told that the man she met in the woods is not to be invited into her family home, she treats her mother like she's crazy. Then she goes right ahead and invites him to their Thanksgiving table.
No one thought that was a good idea. And it is out of character for Lily, who has been cautious and sensible so far.
I felt like a lot of things almost happened this season. We almost found out what Wes is. We almost got into the mysterious building under the observatory. We almost found out why Dot and Chester are fighting over her boarding house. We almost found out what was going on with the creepy diner. But in each case, we didn't get everything.
I have to say that one episode stood out as the best of the season. That is the one titled The Night Shift, in which Abbie gets a job at the diner for recon. Two things are clear while listening to this episode. One, Abbie has never worked in customer service in their life. Two, the writer of the episode has.
A second season is often difficult. It can be seen as sort of a bridge season. The story doesn't progress as much as we'd like. There isn't a lot of excitement. A second season, when we know there is going to be a third, often acts to set the stage for the story going forward.
That is exactly what this season felt like. Yes, many things were revealed. But most of those things just left us with more questions than answers.
In the end, the last episode of the season didn't feel like it should have been the last episode of the season. It felt like it ought to have been the penultimate episode.
All of this is not to say that I didn't like this season. There was a lot of good content here. We got to know all of the characters better. The characters got to know each other better, and we saw a lot of growth.
All in all, this season did exactly what it needed to do. It got me excited to listen to episode three. 
(3.5 / 5)
Unwell, a Midwestern Gothic, season one
Good news, we have a new podcast to be obsessed with.
Unwell, a Midwestern Gothic was released in February 2019. The latest episode was released earlier this month. Today we're going to be looking at season one.
We start with Lily Harper, a young woman with a difficult relationship with her mother, Dot. When Dot breaks her ankle, Lily reluctantly agrees to stay with her until she gets better.
Dot Harper runs a boarding house in a tiny town called Mt Absalom in Ohio. It's been in her family for generations. Lily stayed there during the summers when she was a kid. But she hardly considers this place her home.
Shockingly, she's not happy to be there.
The boarding house has just one resident, a historian named Abby who is there to research small towns. There is also Wes, Dot's teenage assistant who runs ghost tours and seems weirdly attached to the house. Eventually, the crew is joined by an astronomer named Rudy.
Most of the episodes aren't jam-packed with horror content, I'll be honest with you. Much of the story revolves around the characters living together in this strange little town.
And this would be enough story by itself, though maybe not a horror story. Just listening to these characters bicker amongst each other is frankly entertaining. I love Abby's rules for small talk in the morning. Lily's fear of spoiled food, which leads her to do some infuriating things, is hilarious.
However, in each episode, there are one or two moments that at the very least raise significant questions. If not the hairs on my arm. There are incriminating phone calls made by the town librarian. Howls in the night when there should be no wolves. A door in the basement that is and is not there, depending on who's looking for it. Soon, we realize that one of the residents of the boarding house is not who we thought they were.
While all of this is going on, Lily and Dot are dealing with a very real-world terror. Dot is showing signs of dementia.
I loved every character in this season. I loved Dot, who is funny and strong and has no filter. I loved Lily, who loves her mom despite their painful past. I loved Wes and his ghost tours of a house that he loves. I loved Rudy, who has such a passion for, well, just about everything but wolves.
Abby (pronouns they/them) was probably my favorite character. They are insistent on their boundaries, passionate, and funny as hell. They also had no problem breaking into the library and stealing microfiche when the need arose.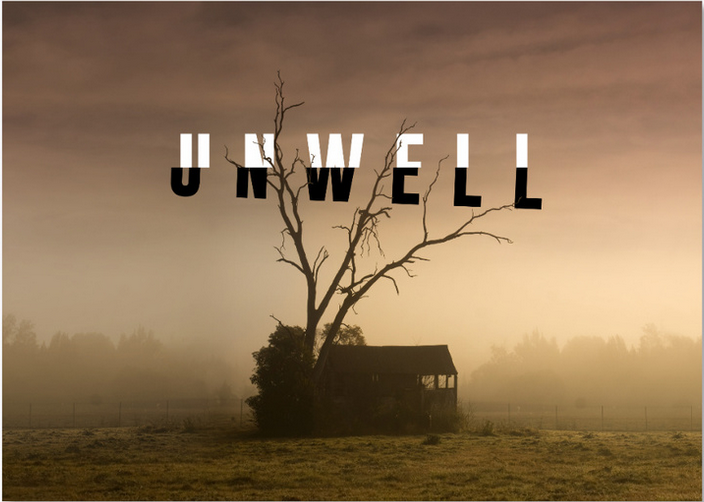 Unwell feels cozy. It manages to be both character-driven and events driven. When nothing scary is happening, it's a story about a family dealing with a sad diagnosis. It's easy to get lost in that. So when the radiator starts talking to Abby, or Wes forgets where he lives, or the wolves start to howl, it takes the listener as much by surprise as the characters.
So I was doubly surprised when the last few minutes of the season sounded like the writers from Old Gods of Appalachia took over. It was a shocking scene full of fire and screaming. So much screaming. 
The first season of Unwell left us with more questions than answers. Why has Mt Absalom twice tried to take possession of Dot's boardinghouse? What is Hazel, the librarian hiding? Why did we hear wolves in the night? What is up with the creepy diner and its otherworldly staff? What is wrong with Wes? And why is an entire town so in love with celery?
Fortunately, we won't have long to wait for answers. Seasons one through four are available now on the Unwell website, as well as most major podcast platforms. And, season five just started this month.
I'll be marathoning the next three seasons as fast as I can, and breaking them down here over the next few weeks. I hope that you'll be joining me.
(4 / 5)