Harrison is growing up. He's a big boy now, ready for pre-school. This is always a bittersweet time for parents, but especially so for Dexter. Not only is his baby growing up, but he's turning into a real person. A real person who talks, and who might tell someone about 'daddy's box'. Which he, you know, knows about.
Eep.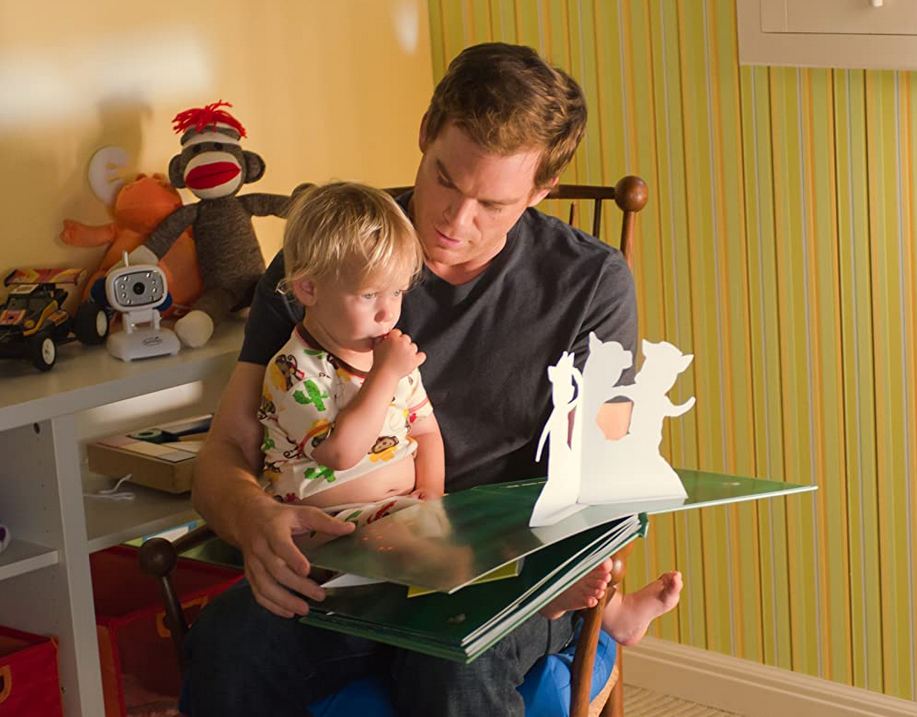 Dexter's doing his best to distract himself by hunting a new playmate, a man named Brother Samuel.
Brother Samuel is an ex-con turned alternative preacher. He hires other former cons to work in his auto shop as a way to rehabilitate them.
Dexter's pretty sure he hasn't changed his killing ways. So he hunts him. As it turns out, this means that Dexter is right there when Brother Samuel needed him to be. One might call him a Godsend?
Dexter finding God is sort of a theme in this episode. I imagine that will become more apparent when he meets the cult of two who are sewing snakes into people's stomachs.
Meanwhile, Deb's having a hell of a day. After almost being shot by a disgruntled worker at a restaurant, Quinn wakes her with a big breakfast. Oh, and a wedding ring.
She's blown away by this, as it appears to come out of nowhere. She's even more blown away when she's offered the position of lieutenant.
No one, not one soul thinks that Matthews offered her the promotion because he thinks she'll do a good job. He didn't even do it because he was close with Harry Morgan. No, Matthews did this for the same reason he does everything. To mess with Maria.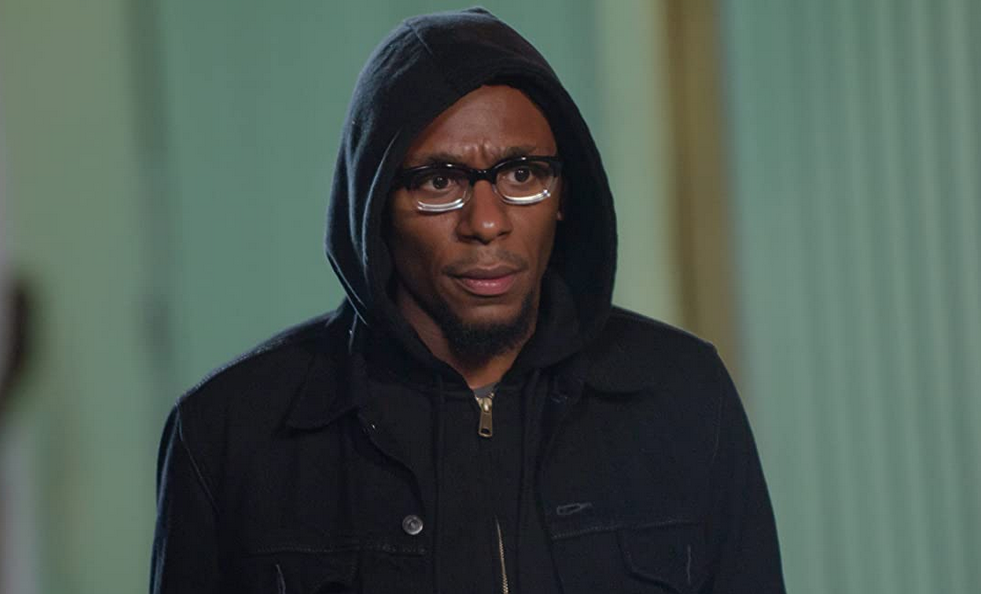 Maria, who was just promoted to Captain and who wanted Angel to take her old job. Angel deserved the job. But the poor guy is always getting screwed.
As always, though, he knows where the blame lies. He's not mad for a moment at Deb. He is, as always, a supporting friend.
I'm really worried he's going to snap and beat someone in a bar again.
I'm itching, watching this season so far. Dexter is questioning God, Angel is questioning his whole life. But the biggest question I have right now is when will Dex come face to face with the bad guys?
Thanks for reading! If you buy anything from the links below, we do get some money back.