Hey people, I'm back from taking a break and enjoying my Pride. But here I am, back in the saddle and ready to rattle!
So, for this month, I am going to feast my eyes on the fast and the furry-ous. That's right, for the month of July 2021, I am digging into the cryptid well and featuring everyone's favorite furry cryptid – Bigfoot.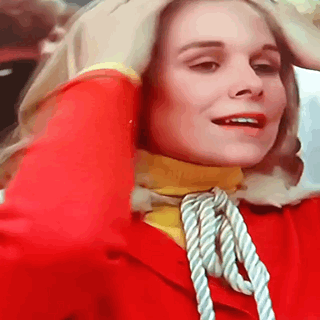 Bigfoot/Sasquatch/Abominable Snowman, etc. Whatever he/she/they would like to be called, I am going to embrace their stinky, hairy selves.
And I'm starting off with the made-for-TV movie, Snowbeast (1977).
The Plot:
A skiing paradise is getting ready for the winter festivities, The Snow Festival! The resort is run by a grandmother/grandson duo, Carrie and Tony (70's Bill Hader-wannabe), who are making sure everything goes according to plan and on schedule.
Arriving on the scene is also one time Olympian and long-time friend of Tony's, Gar (70's Gordan Ramsey-doppelganger, see below) and his wife, Ellen (poor man's Mia Farrow).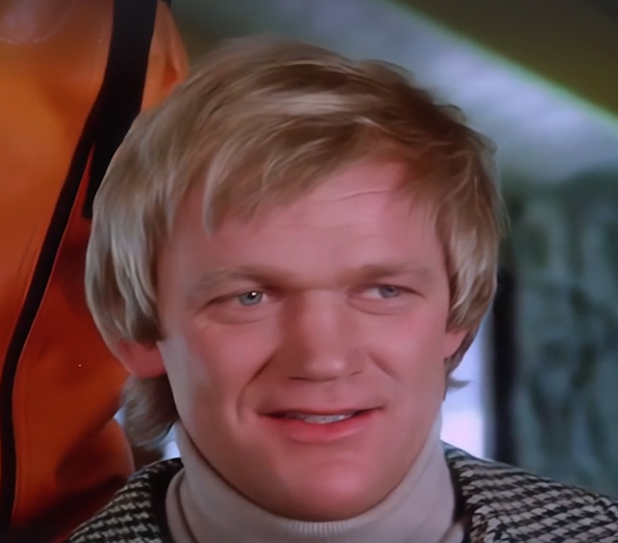 Everything seems to be in place except for the mysterious random attacks on the skiers and the high tensions between Tony, Gar and Ellen as they dive into their past…and consider what might have been…
Thoughts:
I have a strange affinity for 70's skiing and disaster movies.I don't know why or how, but I do and I've learned to accept it. Maybe it's just bell-bottoms in the snow. Maybe the Farrah Fawcett hair trapped under clunky, gross hats. I don't know…But I eat it up like Bigfoot eats up tourists.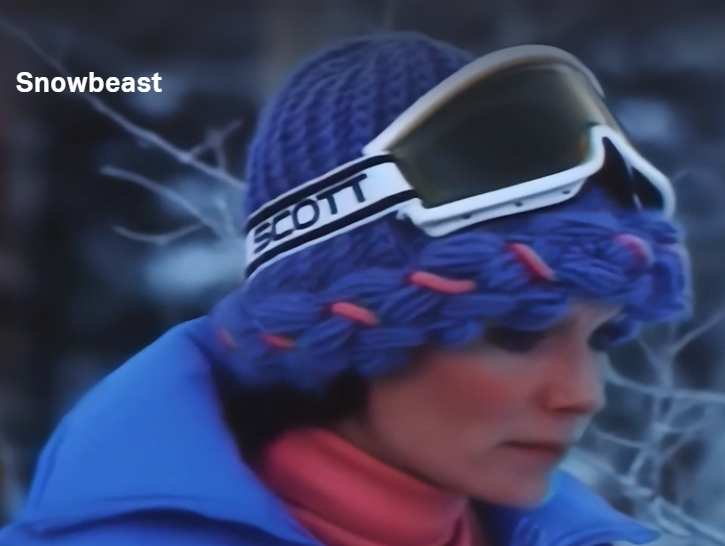 So, that is to say that I really enjoyed this movie.
It's basically a mash up of just two movies. Jaws and Avalanche (the Rock Hudson/Mia Farrow movie). There are several elements pulled from both and as boring as that can be…I also found it shyly delightful.
The monster doesn't show his face often, but it's surprisingly often by day. And it's just a basic white Sasquatch costume…it's fine. They tried their best. But to be honest, Bigfoot didn't play a huge role, so if you're really looking for some furry action (no comment or judgement), you might want to look elsewhere.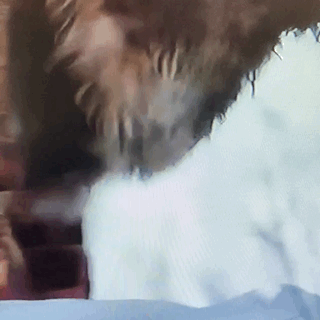 I did love the extras and was sometimes a little worried for them, especially the children in the high school. This was the 70's and a low-budget movie…are we sure they survived it? They were shoved around pretty good. You kids be careful!
Surprisingly, there really wasn't much dramatic tension between the people in the "love triangle" (if I can even call it that). There was one time Gar caught Tony kissing Ellen and it was mostly played as, "Hey…so what was up with that?"
In fact, a few scenes later and these two dudes are alone in a steamy pool together, talking about a Sasquatch in their midst and complimenting each other on their skills.
Which, again, I'm absolutely fine with.
Brain Roll Juice:
Honestly, I mean…There's not much. But….But. You know I'm going to write something.
But as I briefly mentioned, I was concerned with a few of the extras who I believe were children. Like, in one scene, they are jostled in every direction and one in the back seems to fall pretty hard. And I would hate anyone to be hurt in the name of Snowbeast, especially a child.
And while these were extras, the use of child actors has had a harried past.
In the paper, "Children in the Entertainment Industry: Are they Being Protected – An Analysis of the California and New York Approaches An Analysis of the California and New York Approaches" by Robert A. Martis, Martis puts into perspective the lax laws surrounding child actors, especially before the tragic events of The Twilight Zone movie, in which Actor Vic Morrow and two child actors were killed on set.
In his paper, he shows that many laws regarding childhood actors could vary state-to-state in the United States and usually fell onto the parent(s) of the minor. But this wasn't always in their best interest. For example, in 1983, Brooke Shields, "sought to disaffirm a prior unrestricted consent executed on her behalf by her mother and to enjoin photographer Garry Gross from using photos taken of her when she was ten years old, some of which were taken when plaintiff was posed nude in a bathtub."
However, because her mother gave prior "unrestricted" consent, Brooke Shields didn't have a legal leg to stand on and the photographer could do basically anything he wanted with her nude bathtub pictures from when she was ten years old.
Which puts a few things into perspective when watching child actors of days past.
Bottomline:
A dramatic live-action movie of SkiFree – what's not to love? Oh, yeah…let's help those kids up.

(3 / 5)
Citation: Robert A. Martis, Children in the Entertainment Industry: Are they Being Protected – An Analysis of the California and New York Approaches, 8 Loy. L.A. Ent. L. Rev. 25 (1988). Available at: https://digitalcommons.lmu.edu/elr/vol8/iss1/2