One of the most iconic characters in the Halloween franchise, Tommy Doyle, will be in the upcoming sequel to Blumhouse's Halloween. The film is titled Halloween Kills. According to A.V. Club, Tommy Doyle will be played by Anthony Michael Hall.
Tommy Doyle: A Halloween Icon
Super-fans of the many murderous adventures of Michael Myers will recognize Tommy Doyle. He was one of the few characters who managed to get one over the iconic killer. Tommy has shown up in the a few of the films of the franchise. This includes Halloween (1978), Halloween: The Curse of Michael Myers, and Halloween 4: The Return of Michael Myers. Whether those appearances are canonical or not, however, depends on which of the several Halloween-continuities you follow. However, with Halloween Kills, Tommy will be canon to the recent reboot continuity, having been in the original Halloween. He did not make an appearance in Halloween (2019).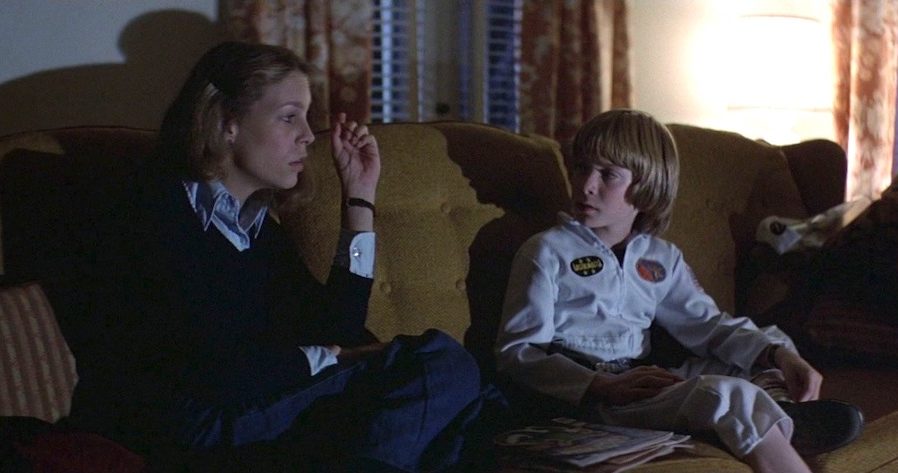 This means that the Tommy Doyle of Halloween Kills is, similar to Laurie Strode; a likely-traumatized survivor of the Haddonfield killings of 1978. Whether he stockpiled weapons on a compound and drove himself to plan to kill Michael Myers during his inevitable return remains to be seen. Also, his own reaction to the events of Halloween (2018).
Anthony Michael Hall is no stranger to horror
Anthony Michael Hall will be taking on the role of Tommy Doyle in Halloween Kills, but he is the fourth actor to take on the character. In Halloween (1978) the young Doyle was played by Brian Andrews, but Tommy Doyle was made most famous by Paul Rudd in Halloween: The Curse of Michael Myers, the sixth film in the franchise. 
Anthony Michael Hall should easily step into the role of Tommy Doyle with little trouble, having a long, varied career and some solid horror experience. Recently he enjoyed a stint on SyFy's Z Nation. He has appeared in numerous thriller and horror projects, in addition to popular genre projects. He may be best known in the last 20 years as Johnny Smith, the psychic who seeks to prevent the apocalypse and solves crimes with future-sight in The Dead Zone, which was based on a Stephen King novel.
Blumhouse's Halloween Sequels
Blumhouse's Halloween, though a bit divisive among the fandom, was a box-office success. The film grossed $255 million worldwide and was second only to 1996's Scream in unadjusted dollars. Halloween dealt heavily with themes of surviving trauma and the ramifications of violence on people and their families. The addition of Anthony Michael Hall as Tommy Doyle and Kyle Richards returning as Lindsey Wallace (Laurie's baby-sitting charge in the original film) suggests that Halloween Kills will continue to explore these themes.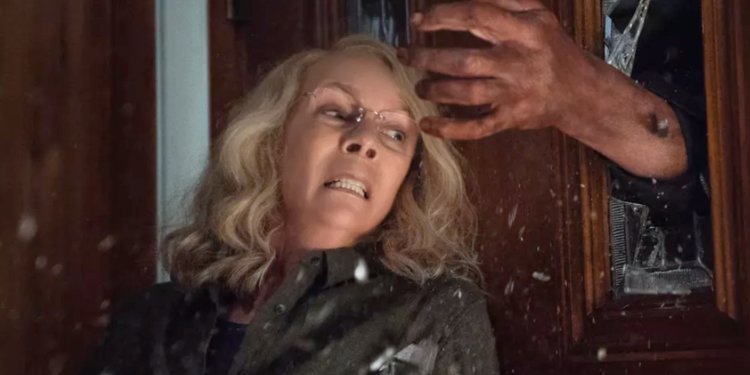 Halloween Ends, the second sequel, is also in development and it is unknown if Anthony Michael Hall and Kyle Richards would return for that follow-upHalloween Kills is scheduled for release on October 16, 2020, while Halloween Ends is scheduled for release on October 15, 2021.
Haunted MTL will continue to share updates on the production of the Blumhouse Halloween sequels as they develop. Please feel free to share your thoughts about the franchise.