'Tis the season for pumpkin spice everything, and that means pumpkin heads… Because all that pumpkin spice has to come from someplace, right? Rotting pumpkin heads are everywhere now that Halloween is over – let us take a moment to honor their sacrifice. And now that Halloween has come and gone, we can also celebrate Dia de los Muertos by looking at some of the decor as it rejoins the world of the dead… These are all photos I took to share with you here on Haunted MTL, so enjoy!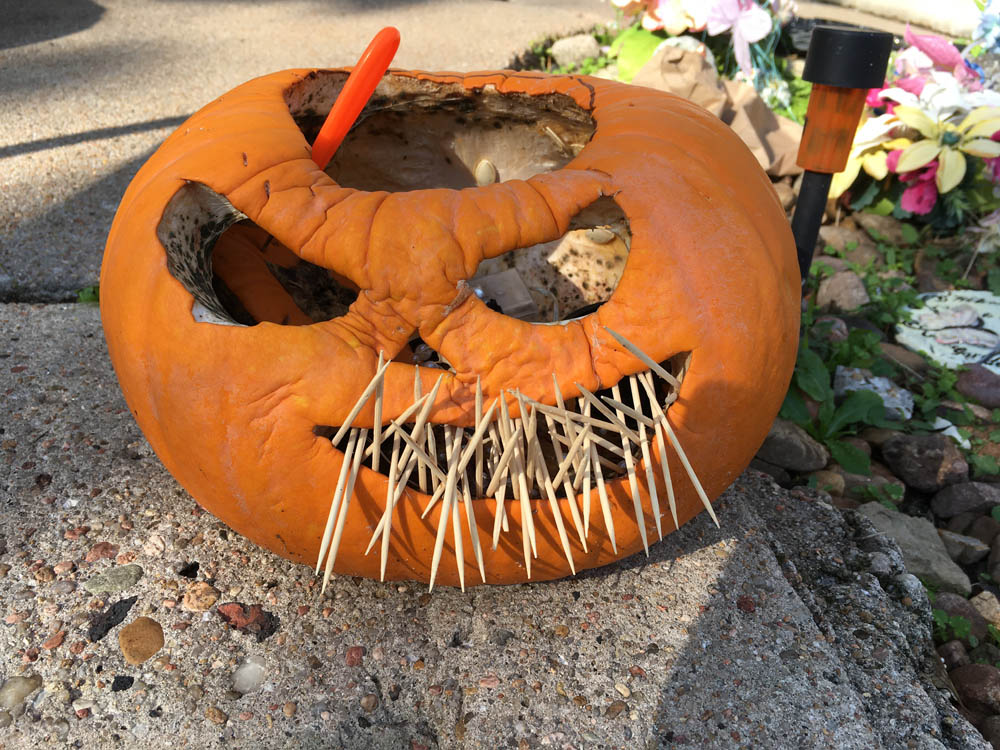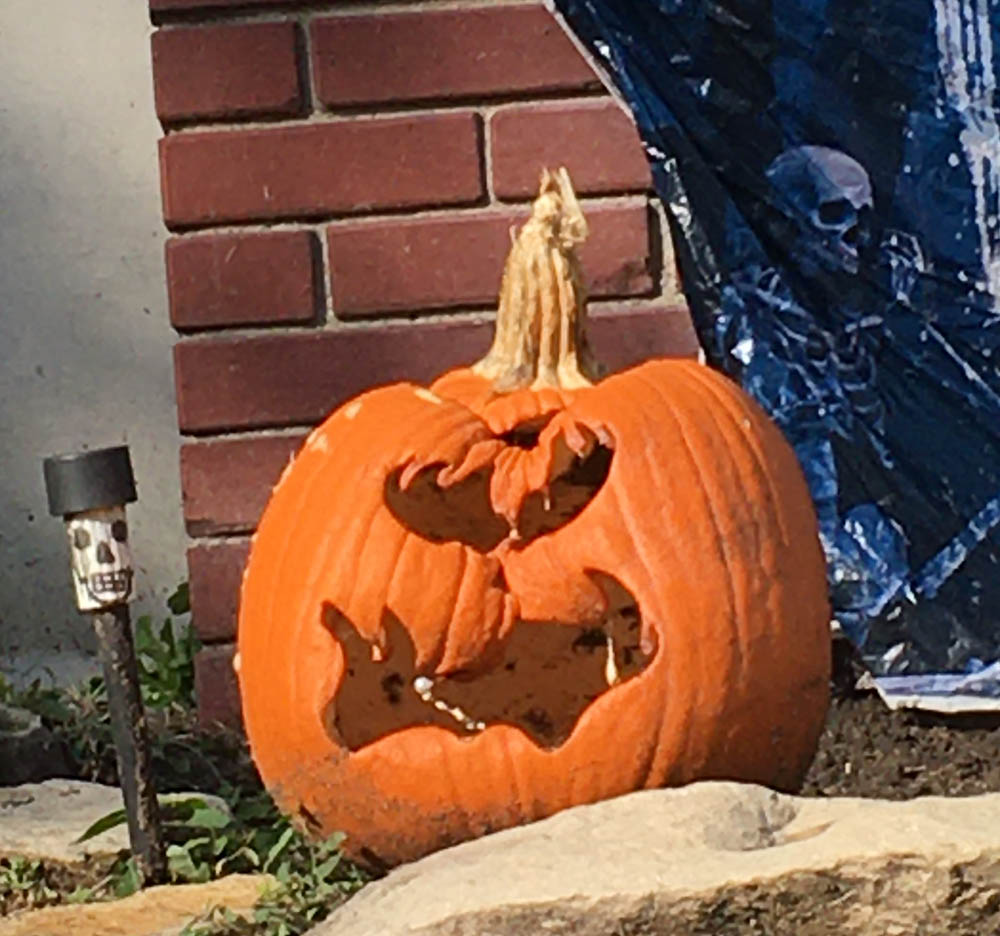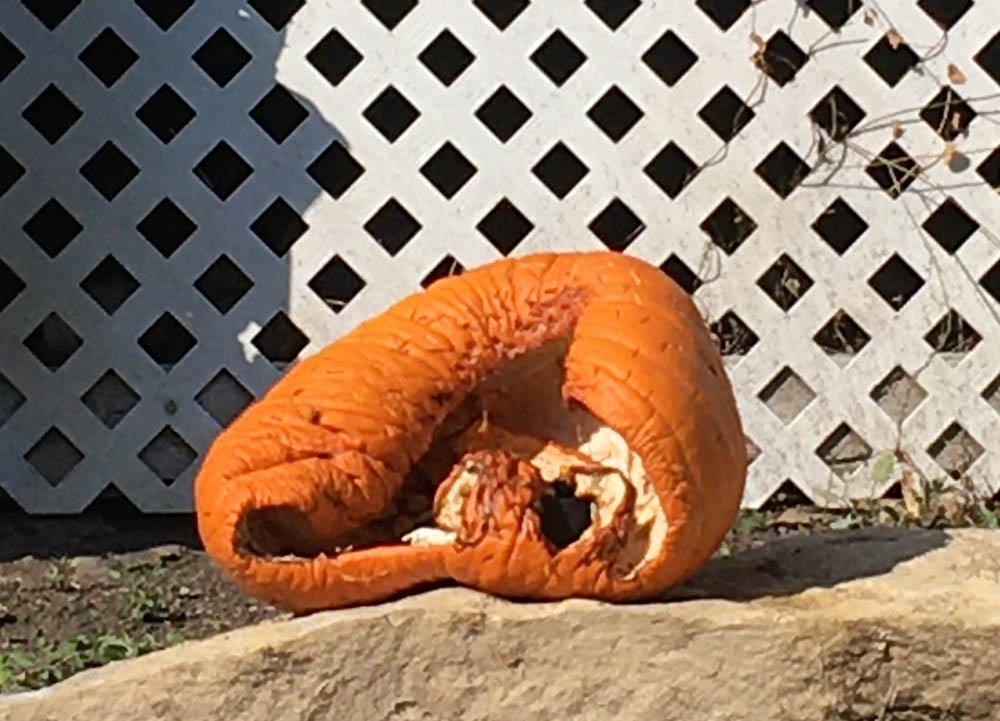 Do you enjoy the pumpkin heads in your neighborhood in all of their stages of harrowing horror? Do you carve your own? Please feel free to share in the comments. I don't personally carve pumpkin heads anymore, and I don't grow pumpkins, but I still enjoy them. As you may recall, horrible things happen when I garden…
For some added extra fun, here are some Cthulu pumpkin head Halloween stickers I made a few years ago to send out in seasonal cards. In case you wondered what Linus was really doing all those years…
Feel free to check out more of Jennifer Weigel's work here on Haunted MTL or on her writing, fine art, and conceptual projects websites.