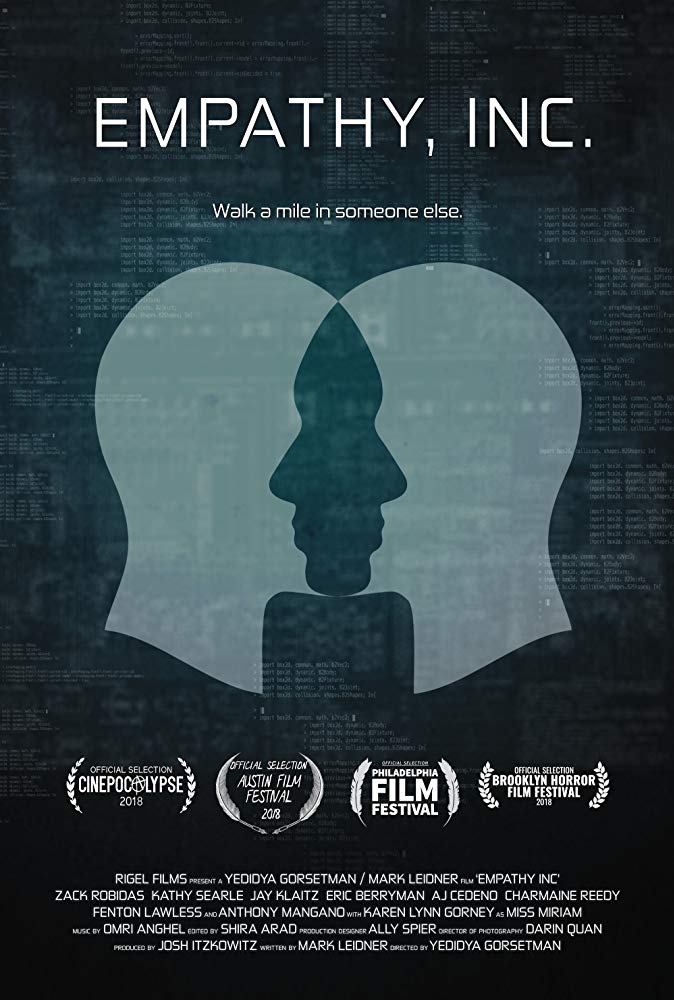 Virtual Reality has grown in the last few years as the technology has become more accessible. Chat rooms, games and videos are all readily available all over the internet for people with a VR headset. But what about the next step? Playing video games on your television screen on to virtual reality headsets, but what's more real than that? Virtual reality gets a little too real in the trailer for the upcoming thriller, Empathy Inc. Check out the trailer below!
The trailer offers a pretty strong feeling of tension throughout with the focus being on thrill-seeking in the modern day. The black and white definitely gives a feeling of an old Twilight Zone episode, missing the Rod Serling voice over. It also connects closely to the much more recent Black Mirror, known for exploring the "what-ifs" of tech. The trailer feels like it could fit on a timeline between both shows and seem perfectly at home. Virtual Reality in Empathy, Inc. has taken a turn for something more dangerous. Letting users adopt not just the identity of someone, but actually becoming that person during their jaunt. It's a different take on an idea that we've seen before in shows like Quantum Leap. Or even comics like Dial H For Hero, but certainly less heroic and quite a bit more questionable ethically.
Writer/Director team of Mark Leidner and Yedidya Gorsetman are both relatively new. Both debuted in their respective roles with Jammed in 2014, making Empathy their partnerships sophomore work.
Empathy Inc. is slated for release on September 13th. Virtually jumping out of your seat for tickets? Tell us what you think about the trailer below. And be sure to follow all of our quality content at Haunted MTL!