Did you miss me? Well, I'm back! Live to bring you some (old) news about this little game called Star Wars Battlefront 2. Sure, EA may have just pulled the Dice team to do another game or wash the CEO's car–whatever–but before they left, Dice created a damn good multiplayer gameverse. The expansive Star Wars Battlefront 2 not only has multiple game modes for on and offline fun–but it has thirteen–count them THIRTEEN–different Millennium Falcons (I like 'nutmeg' the best!). What else could you ask for, one may wonder? Enter Ewok Hunt.
Ewok Hunt–the cute version of the zombie virus
Ewok Hunt is the horror/fear based mode in Star Wars Battlefront 2. Picture a zombie multiplayer game where you have a small group of zombies hunt and infect the larger human population turning them part of your zombie brethren. Ewok Hunt works on the same premise, but instead of turning into the undead the action turns you into a small teddy bear armed with a pointy stick.
I won't give spoilers for this, but let's just say a lot of nut and butt pokes are required to 'turn' the storm troopers to your side. That's right your weapons are basically sticks and twiggy things (which I hear are just like sticks but from the 70s). What's that? The storm troopers? No, they still have a gun, one they can upgrade as they pick up a fire grenade.
The game balance somehow works. Sure, there are still the occasional team work turtles up on the AT-AT bay area but, for the most part, it's scattered mayhem with screams and troves of trooper heads.
It's a good mode to play in total darkness with the headphones up for max effect. Sure in the end it's really about a bunch of merchandise-branded teddy bears ankle biting clones but it's just clean good (sometimes scary) fun. The lobbies are usually void of ego-'gamer gods' jerk types and often full of fun 'glhf' types.
If you're looking for a bit of a break, go check the game out. If you already have the game and need a break from the Old Master grind, then this is definitely a good outlet. Remember, folks, nothing can stop the Maul streak like a good nutshot by a teddy bear. I give Star Wars Battlefront 2 a firm 4.5 out of 5 dark lords. This was obviously a labor of love for most of the developers and, although not 'everyone' got what they wanted, we all got a decent wide audience game that even had a great niche horror sub in it. Hat's off to Dice for their work in bringing this masterpiece to the masses.
Until next time, as my good friend 3C3 would say, 'jub-jub-o!'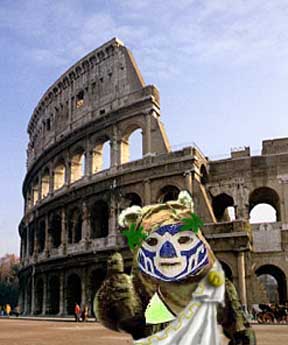 (4.5 / 5)