But yet, it is.
The Plot
Releasing on May 24th, 2022, Silk Hills is a graphic novel from the minds of Ryan Ferrier, Brian Level, and Kate Sherron. Silk Hills follows Beth as she comes to Silk Hills as a private investigator. Beth comes from a background in the military and recently left the service.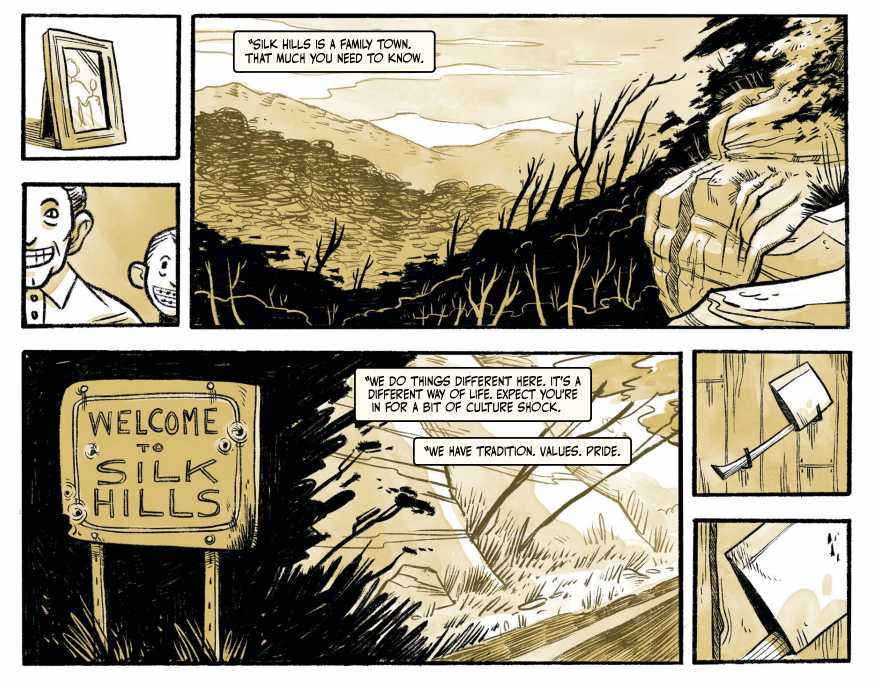 Beth is hired to find the missing son of the man who runs the town and things begin to get… weird, to say the least.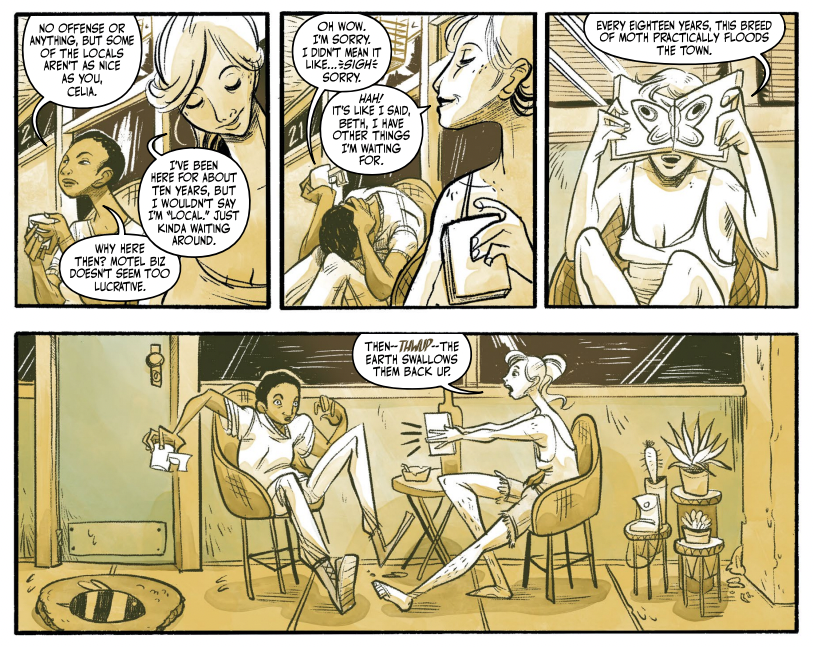 Silk Hills is an Appalachian town that attracts tourists that come for a glimpse of Mothman. What lies below the surface is a little more complicated than that. When Beth falls into one of the abandoned mine tunnels that run below the city in search of Abel, the missing son, she gets more than she bargained for.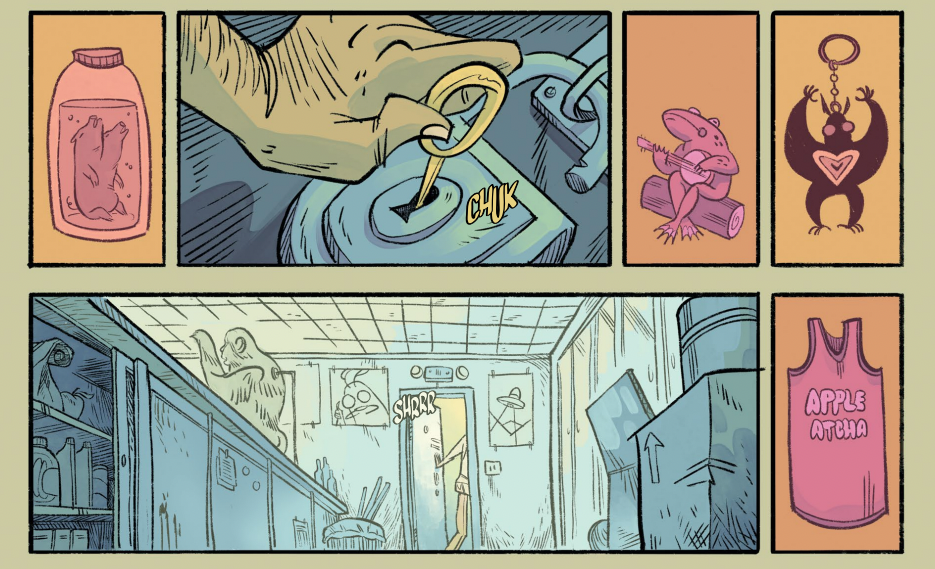 The Verdict
The art style of this trippy horror comic is endearing and creepy all at the same time. I dug it so heavily that I lost myself in the story and the visuals as I went on a journey with Beth to find Abel. Beth discovers creepy creatures – moths that get you high and a creepy man-deer are only among the top contenders for scaring my pants off.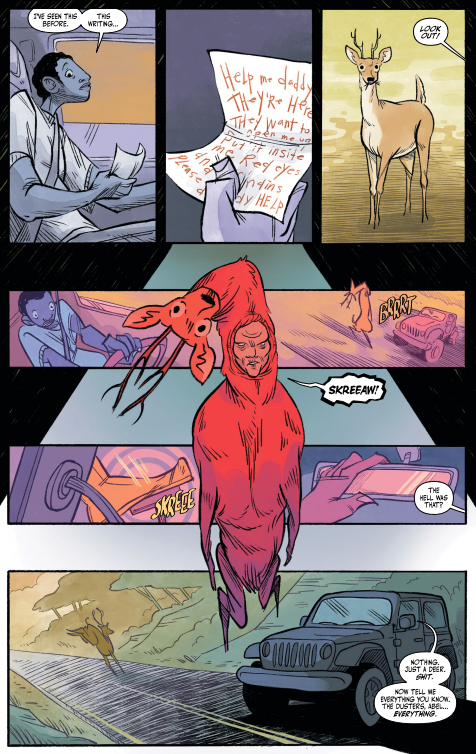 This graphic novel put visuals in my head that I am totally going to dream about. I will for sure be waking up in a puddle of cold sweat tomorrow morning. It captivated me that the art style was so beautiful and filled with cheery colors while the actual images are so horrortastic that I just want to hug the illustrators.
The storyline kept me engaged and I was intrigued for Beth to get to the bottom of the weird occurrences happening in Silk Hills on her search.
The graphic novel did rush a bit at the end. I did not feel that all loose ends were wrapped up, but this may mean that the creators have plans for another volume.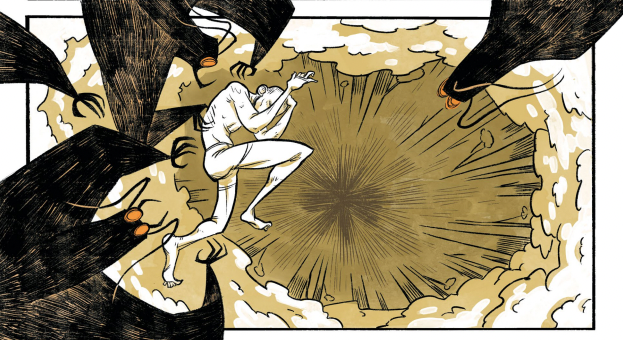 I wonder if this is the case since this graphic novel's title does not feature a volume number. However, I would love to see this become a series. The ending lends itself easily to another volume and this text was such a ride that I am begging for another go!
I have included quite a few stills from the graphic novels so that you can see the beautiful quality artwork inside featured alongside some of the most nightmare inducing images I've seen in my life. There was little that I was left wanting for after finishing, but the volume was not perfect.
Ryan Ferrier, Brian Level, and Kate Sherron are ones to watch and I highly recommend horror fans pick up this graphic novel on its release date.
(4 / 5)