In the last episode, we talked about Deb and Dexter both learning a lesson. It seems that Deb's going to learn hers before Dexter gets around to his. That is if the death of her young informant manages to teach her something.
Given that she's still showing up at Anton's house at all hours, I don't think she's learned a damned thing.
Dexter, on the other hand, does seem to have learned something. He's doing his best to get Miguel, his new best friend, to back off. He tries at first by setting a target in prison. Someone he thinks will be too hard and scare Miguel away.
Rather than scaring him, Miguel decides it's time to launch a plan. It's a plan to break a Nazi out of prison to murder him, so that sounds pretty good.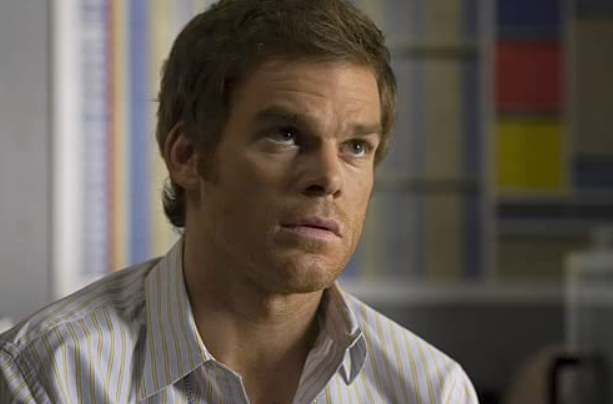 Dexter's worried, of course. And it's hard to blame him. There's a line from the show Pretty Little Liars that's coming to mind. Two can keep a secret if one of them is dead.
The whole Prado family is getting entwined with the whole Morgan family. Syl offers Rita a job working for her, too. Rita's smart to be worried. It's not smart to mix friendship with business.
That's a lesson Maria needs to learn as well. After giving information to a criminal defense lawyer named Ellen, she realizes that Ellen's going to use it to take Miguel down. Seeing as how there are lots of indications that Miguel is a bad DA, that seems like a good idea. But Maria doesn't think so. She at least doesn't think that she wants to be going on picnics with Ellen after learning that. That's good for Maria's relationship with Miguel. Not so great for the city. Ellen's got some stories about Miguel. Stories I feel like we're going to learn as this season goes on.
But back to the Prado's and the Morgans. There are two more family members, Deb and Ramon. They're not getting along so well as the grown-ups. Deb is tailing Ramon around town.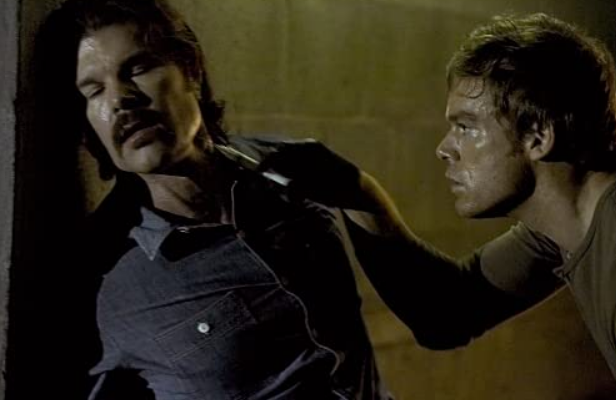 Because she thinks he might be the psycho going around skinning people.
This episode feels more and more like Dexter and Rita are getting tangled in a web that they're going to have a hell of a time getting out of. My concern is that they don't seem to realize how deep into the web they already are. 
Thanks for reading and supporting us! If you buy anything from the links below, we do get some money back.