As mentioned in the previous volume, this series follows Netflix's Love, Death & Robots. Feel free to skip this paragraph if you read any others. Tim Miller developed the series and incorporated the talents of several studios. As each episode is independent, there isn't a need to watch them in any order. These reviews will cover the current order for Volume 3 in 2022. Love, Death & Robots targets a mature audience, so some episodes have mature language, nudity, and adult subjects. "The Very Pulse of the Machine" and "Night of the Mini Dead" are the episodes in this review.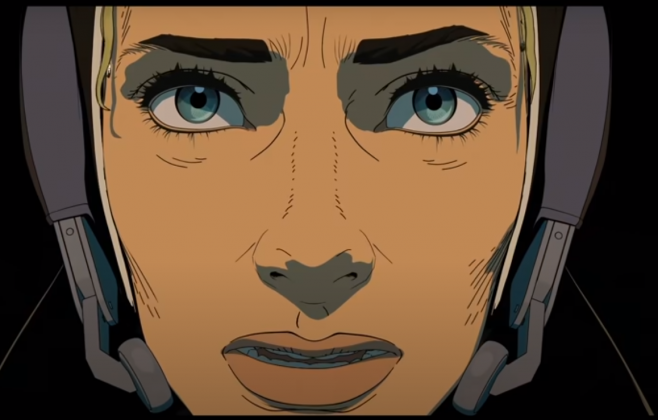 "The Very Pulse of the Machine"
Based on Michael Swanwick's story and animated by Polygon Pictures, Inc., "The Very Pulse of the Machine" is a surreal fight for survival set on an alien world. When Astronaut Martha Kivelson finds herself stranded on a planet she was surveying, she struggles to maintain her sanity and reach a checkpoint where she could call for help. However, the universe may have other plans if the voice in her head is reliable.
With a cast that includes Mackenzie Davis, Holly Jade and David Shatraw, this 17-minute episode reminds me of "Fish Night." The animation is colorful and engaging, with an interesting plot to boost it along. While I think the use of colors and the visual style are more engaging in "Fish Night," I much prefer the character driven plot in this episode. While not a horror, the thrill comes from the unreliability of the narration.
(3.5 / 5)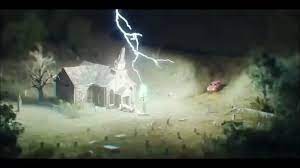 "Night of the Mini Dead"
Based on Jeff Fowler & Tim Miller's collaborative story and animated by Buck, "Night of the Mini Dead" is a post-apocalyptic comedy. Treading lightly on the famous introduction of "Night of the Living Dead," two people enter a cemetery. However, that's where the similarities end as the couple are not trying to visit deceased relatives but explore more earthly needs. Their desecration leads to the mini dead.
With no voice cast and a 7-minute runtime, this episode is meant as an absurd comedy to which it is successful. What pushes beyond a thoughtless episode is the unusual isometric perspective and enjoyable animation. While achieving everything it hopes to, nothing is frightening or exceptional in this brief episode.


(3 / 5)