DC Universe's horror series, Swamp Thing, has been canceled. Swamp Thing not being picked up for a second season effectively spells the end of the series on the streaming platform, despite the show's premiere being positively received by critics. The problem may have come down to creative or budget concerns – Perhaps both.
The news of the cancellation was first picked up by Geeks Worldwide. According to their exclusive, the decision not to renew the show came from WarnerMedia/AT&T executives. The rumors suggest that executives were unhappy with the direction of the show. A source suggests the executives wanted something tonally closer to a CW Show. Regrettably, the cast and crew were informed of the decision not to renew last night.
However, the decision not to renew may also be part of the WarnerMedia/AT&T merger and the consolidation of services. This could be a bad sign for the future of DC Universe as a service, which is already struggling to maintain a large enough content library. This is one of several headaches for WarnerMedia, such as the pricing of a potential massive Warner Bros. streaming service.
Could it have been money troubles?
A tweet thread by user John Gholson may spell out a more immediate reason for the cancellation of the show.
The issue may be that the State of North Carolina has promised a tax break to the production to the tune of $40 million. This potentially covered half the budget for Swamp Thing's production. The issue lies with miscommunication in the State's budget and a paperwork error. This resulted in numerous productions losing their budgets to shoot in the state. In other words, instead of the close to $40 million promised to them by North Carolina initially, the production would receive closer to $14 million at most.
Consequently, Swamp Thing is dead in the water due to budgetary issues. Rather than continue to fund an expensive television show, WarnerMedia/AT&T simply chose not to renew it having spent more on production than intended. There could be a chance the show's production could be moved to another state, or work with a much leaner budget, but that seems unlikely.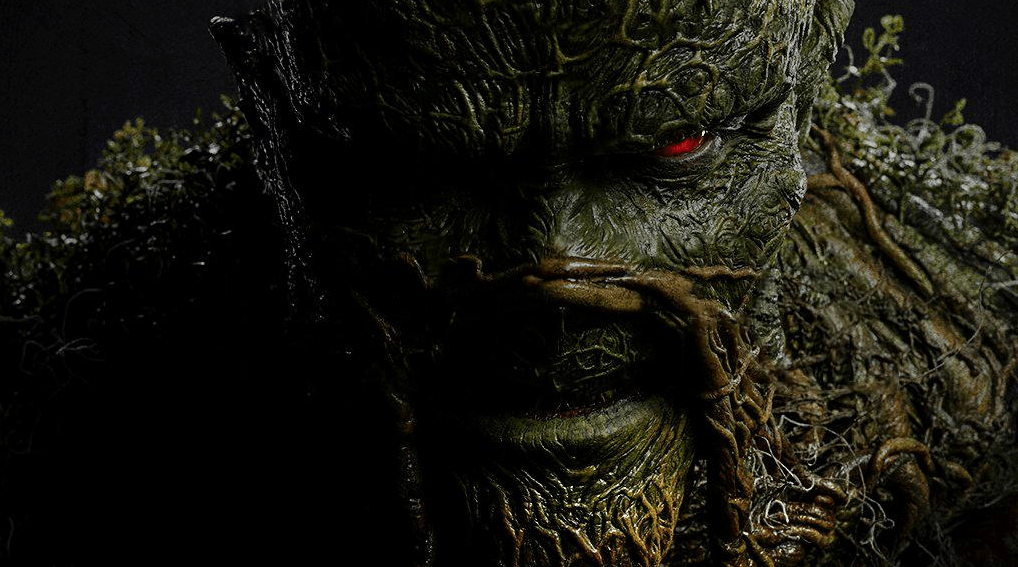 Streaming on DC Universe, Swamp Thing stars Crystal Reed, Andy Bean, Derek Mears, Jennifer Beals, Henderson Wade, Will Patton, Virginia Madsen, Jeryl Prescott, and Kevin Durand. The remaining new episodes premiere each Friday.
Haunted MTL will continue to review and recap the first season as it airs.