Darst presents a poetry collection that hinges on our society's obsession with female bodies, obsession, and our fixation on the murders of girls and women. This collection is absolutely stunning and heart wrenching. Victimhood is approached through the lens of the CSI industry and our desire to participate in it as audience.
The way that Darst creates the sickening feeling novels like Lolita present to the audience based on femaleness and age and obsession is masterful. The uncomfortability that Nabokov gives us in Lolita and Bryn Greenwood presents in a similar relationship in All the Ugly and Wonderful Things is channeled in this collection. This is the poetry equivalent and it is done so well.
I couldn't stop marking lines and page numbers to return to and reread. Darst even has me obsessing over the words in the collection, just as the subjects and narrators obsess over female corpses. I want to quote a ton from this collection, but here are just a few of my favorite lines.
"Find the girl in time and she doesn't / wind up in the newspaper with her feet / photographed bare sticking out from under / a rhododendron bush" (20)

~ from [Methods. listen]
"pierce me / The house of the murderer will stand / where the stream running from this crime / stops singing" (42)

~ from [Beautyberry]
"you told me I couldn't keep / the red embroidery and clear water / apart / On my trail in these woods I keep seeing / pieces of my bodies like mine strewn / and bees humming to visit them" (47)

~ from [Helen, seventeen]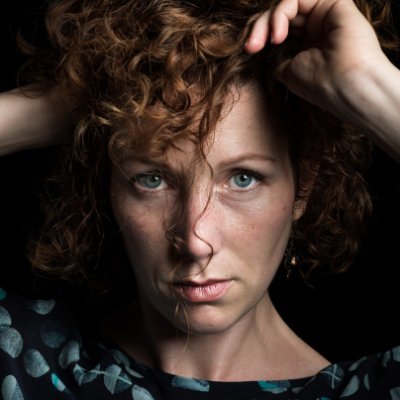 This collection is one that I will teach my college students from in the future. These poems are accessible and easy to understand with one to two readings. More and more nuance is revealed as the reader returns to each poem and the content is captivating. Darst's words are sunlight rays over a rotted corpse and I loved this collection immensely.

(5 / 5)